This Jaipur-based startup will get fruits and vegetables delivered at your doorstep just by a click on the app
Freshokartz is a Jaipur-based agrotech startup, established by Rajendra Lora and team in the year 2016. This startup procures on-demand fruits and vegetable
India is the second largest producer of Fruits And Vegetables in the world, accounting roughly 10% and 15% respectively, of total global production. But, the quality has been declining drastically. The situation is worse for a city-dweller who can only wish to have access to clean and organic vegetables. Additionally, farmers, the backbone of his food-chain have to share the revenue with middlemen to reach to the consumers which leave them with nothing in their pockets. Rajendra Lora has decided to solve all of these issues through his startup Freshokartz.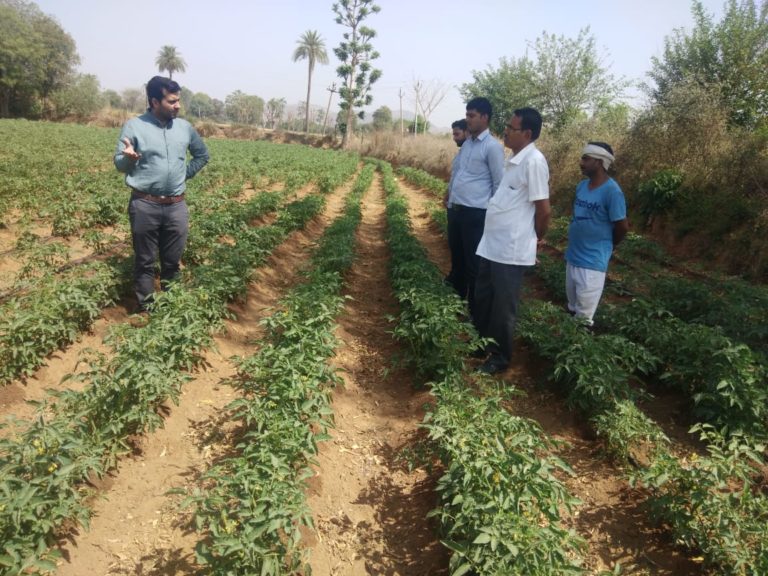 Freshokartz is a Jaipur-based agrotech startup, established by Rajendra Lora and team in the year 2016. This startup procures on-demand fruits and vegetable directly from the farms. They basically act as an intermediary for the business houses and the farmers. Itensures the best quality of fresh fruits and vegetable for B2B customers like cafe, hotels, retailers, etc, and promises speedy delivery. Freshokartz –
Is supporting and helping over 15000 farmers to sell their product in Jaipur, Rajasthan.
Has over 200 B2B customers across the city.
Provides the facility of 24*7 call support, Order Status Tracking, Managing Online payments, Online Order Placement, and Easy Reordering System.
Has a vast range of customers including ITC, BigBasket, Big Bazaar, Clark Inn, Kanha, etc
Is among the 7 startups funded by Bhamashah Techno funds.
Earned revenue of around 4.3 crores in FY 2018-19.
raised an undisclosed round of funding from Sunil Kumar Singhvi and other HNIs in an angel round of funding.
HOW DOES FRESHOKARTZ WORK?
Freshokartz Agri Products provides customers with all the fruits and vegetables required for the business with assured fresh quality. It transports the goods directly from the farmers to the collection centers. Then, the goods are sent to the distribution center and subsequently, to the respective B2B customers.
Freshokartz ensures that middlemen are avoided therefore providing the best quality of goods. It also increases the profit margin for the farmers.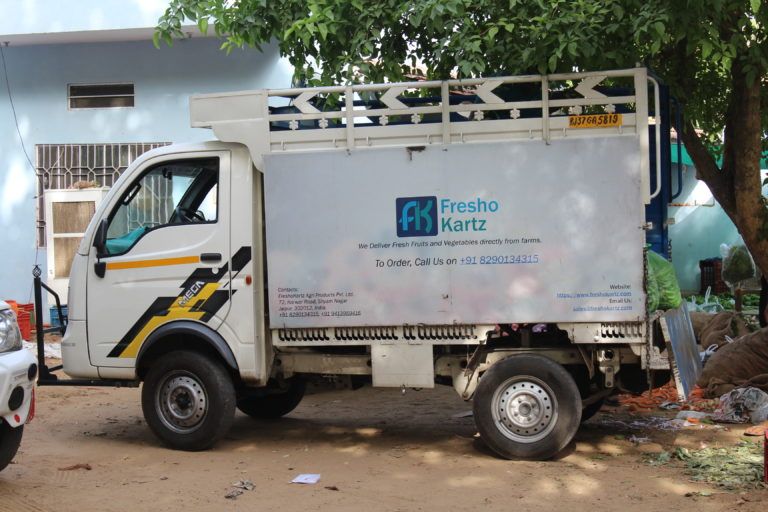 HOW IS FRESHOKARTZ HELPING FARMERS?
Freshokartz is one stop for all the fruits and vegetable you need for running your business. It also provides assurance to the farmers that they get maximum profit by avoiding the middlemen. When the number of traders is avoided and reduced to just one intermediary, the profit earned by farmers is maximum.
The fruits and vegetable are not only fresh and healthy but also reduce the burden of farmers to sell those products. It's a win-win situation for all of the parties involved.
HOW DOES THE FRESHOKARTZ APP WORK?
To get fruits and vegetables delivered directly to your home, you can even use their app. The attached screenshots will help.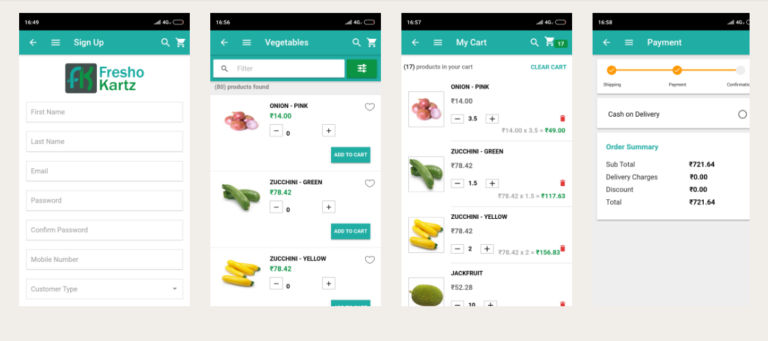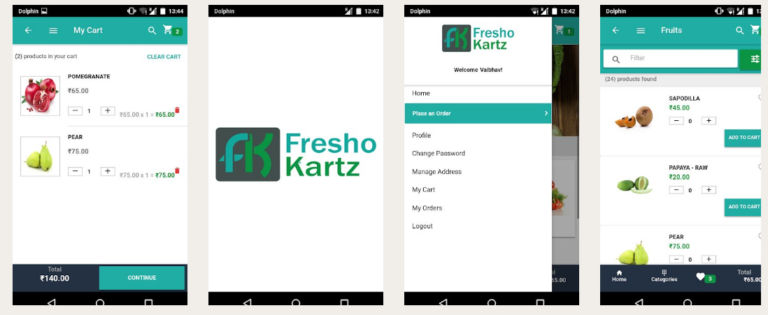 FUNDING FOR FRESHOKARTZ
Freshokartz was initially self-funded. The founders used their saving and funds from family and friends. Later, the startup gained attention from various investors due to its distinctive ideology. With passing time, Freshokartz also gained funds from the Rajasthan Government.
WHAT'S THE LATEST ADDITION TO THE FACILITIES PROVIDED BY FRESHOKARTZ?
Freshokartz keeps on adding new products to its portfolio and more services for the farmers. Recently, Freshokartz started opening Farm Help Centre in the villages of Rajasthan. Currently, it is operational at around 15 centers.
At these centers, Freshokartz is providing the information to the farmers about the new technology in farming. The members of the team work closely with the farmers, analyze their working methodology and help them upgrade with new technology.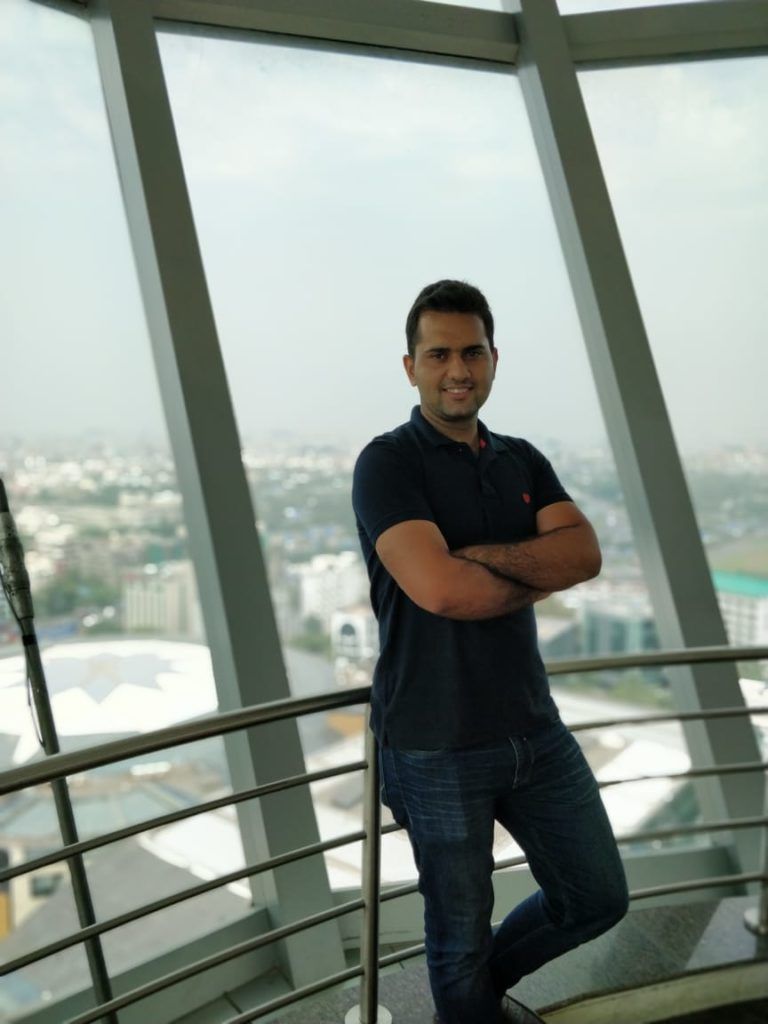 Freshokartz has linked all its centers. It has enabled farmers to buy fertilizers and other resources directly from the company without much trouble. Freshokartz earns 25 percent gross margin and has been profitable for the last 5 months, with one lakh from per B2B customer, per month. With last year's revenue being 4.2 crores, the startup aims at earning 60-70 crores this financial year. To achieve this, they are adding new customers to their list on a continuous basis.
FRESHOKARTZ SUPPORTING THE FARMERS THROUGH INNOVATIONS
As the founders of Freshokartz had a personal history with agriculture, they always felt a need to do something to support the farmers. Even after working in big firms and companies, they always aimed to bring something back to the farmers. They wished to provide a solution to the problems faced by them. And they did.
Rajendra explains, "We keep 30% margins on purchase rate and our net profit is six to seven percent. Our sourcing capabilities are the strongest among the competition. We focused on a Tier-II city where the cost was minimal. After scaling in this city we will expand to Tier-I cities. We believe in delivering good quality fruits and vegetables to our customers."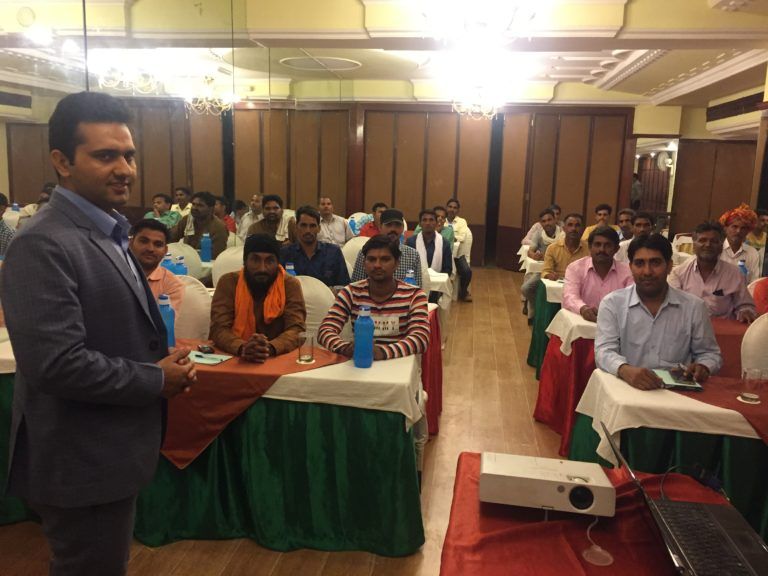 My parents had a background in agriculture in Rajasthan. After I graduated from IIIT, and I was a software developer in Mumbai. I worked with different investors, and technology developers for startup companies. I worked for 2 years with them. I always wanted to do something for the background I came from, and use the technology for it. I wanted to build something there, with the technology and knowledge I gained.
– Rajendra Lora, Co-founder, Freshokartz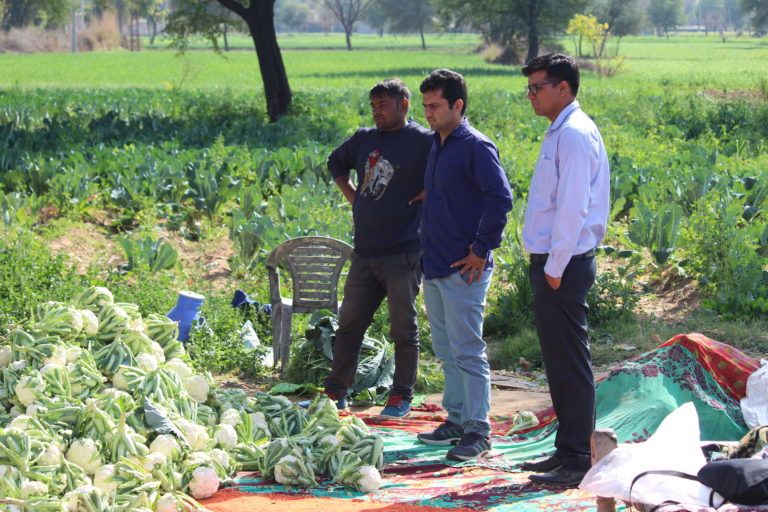 MESSAGE FOR THE BUDDING ENTREPRENEURS
"When you start something new, you always face lots of trouble. We had fund issue, we could not get hold of the market, or hiring the key people for the job. We could not attract customers in the beginning. Defining the business morals, and profit margins became an issue. It is all very challenging at the start of a company. If you stay in the market for a longer time period, and stay persistent you will gain attention. Don't quit in the early stage, and certainly, don't think about changing the world, just start with changing the life of 10-15 people." sighed Mr. Rajendra Lora, on his early life in Freshokartz.
YOU NEED TO START SMALL TO ACHIEVE SOMETHING BIG. SUCCESS WON'T COME VERY EASILY, BE ON THE GROUND AND WORK HARD FOR 2-3 YEARS, AS MUCH TIME IT TAKES. YOU NEED TO FACE THOSE ADVERSE SITUATIONS TO STAY STRONG ON YOUR PURPOSE. THAT IS THE KEY TO ESTABLISHING A SUCCESSFUL COMPANY.
---
Ideas are easy, Implementation is Hard, learn from the ones who knows how to start. A Publication by Tealfeed.
--- ---
Related Articles