The Key Product marketing strategy that you should adopt in 2019
More than half of 2019 is gone and you are still mulling over the "best" marketing strategy? Would you be mad if I say – there is none?
More than half of 2019 is gone and you are still mulling over the "best" marketing strategy?
Would you be mad if I say – there is none?
The thing is, the definition of marketing hasn't changed, ever. Its roots, its foundation, and its function have remained the same – to make people listen. Think "Word of mouth". It's just spreading awareness by telling people – making them listen.
However, people don't, and I mean don't have time to listen to you or anyone.
But surprisingly, they have a lot to say. They also want to be listened because they want to be valued. Why? It's because they want the product to scratch just the right itch they want to be scratched. And, they want to be aware of it in just the right time (read "little").
That's why, whenever people search on Google, they just peruse the first page. Even then, they don't always spend a lot on a website – not unless it's something unique.
So, what product marketing strategy to apply?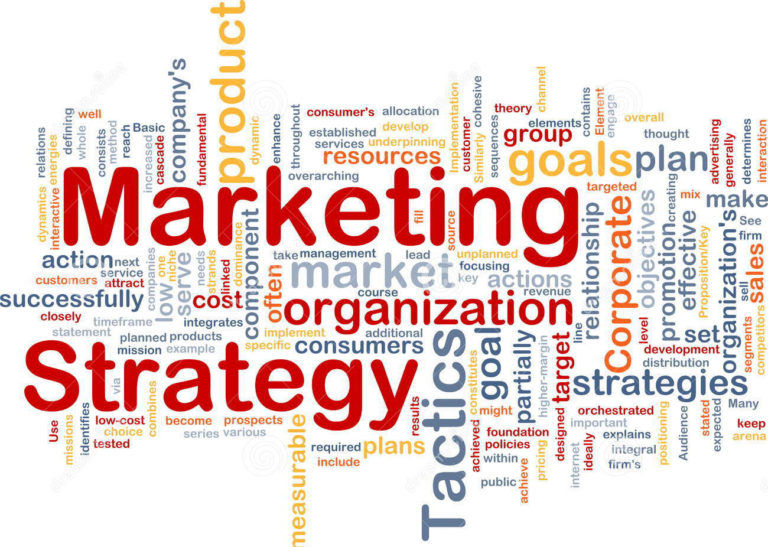 Something that can grab their attention – enough to make them look and listen. It needs to be tantalizing. It needs to have that "OH, WILL YOU LOOK AT THAT!" factor. It needs to make them feel.
This year, the marketing strategies are about finding the right trick to reach out and invoke emotions. Keep this in mind as I tell you product marketing tricks to grab people's attention and making them feel.
MARKETING STRATEGY 2019: ALL ABOUT REACHING OUT AND INVOKING EMOTIONS
1. Take a Plunge into social media marketing:
Everyone yearns attention because they yearn connection. Social media has provided both. You look at billions of pictures, videos and even live streams are being shared every day. Why?
It's because, through it, people can talk about their ideas, their dreams, desires and gets a response at the same time. When they grow big enough, they become influencers – trying to make the world better, or worse.
On social media, you can be one with the people. You can use a level playing field that social media provides to interact with them. Hell, you can even be quirky and funny. And trust me; it will drive your entrepreneurial dreams to conquer people's hearts and minds.
Start simple. See what people are looking for, analyze the trends. Choose what fits you best and create a post that you can use to drive your product across. Earlier, there were likes (FaceBook and LinkedIn). Now, there are reactions. Analyzing these reactions can give you a deeper look into people's psyche. Cater to those reactions and soon, you'll be driving more leads to your website than you can imagine.
2. Write emails to make people interested:
Reach out to people on a professional level, but with a personal flavor.
With email marketing, you can spread a wide net and grab the right leads. However, it's something every entrepreneur already uses. But what's the difference between the email that gives you a reply and the email that is thrown in the spam folder?
Personalized, segmented and succinct messages.
People tend to notice when the messages are addressed to them (personalization). They tend to focus on it when they see a headline valuable to them (personalization and segmentation). They read and reply to it when it grabs their attention, and is short (personalization, segmentation and succinct)
Therefore, it's a product marketing strategy where 70% of your time should be focused on the subject line. And it'll be after the 30% of the time you will spend creating a brief, stylized and customizable message.
Best email marketing tools to aid you in this campaign are Active Campaign, Constant Contact, Hubspot and Sendinblue
3. Personalized B2B Marketing:
In the B2B marketing strategies, one mistake that you always make is to market to robots. You are so concerned with "What businesses want" that you forget "why they want it". Understand the "why" and you'll add emotion to the business element.
How to do that? You just have to realize one simple thing – businesses have people. In B2B, it's them that you're marketing to. You need to understand their needs.
Therefore, focus your marketing efforts on finding informal. It's about finding the human behind the profession.
However, don't go overboard. While you need to understand the human behind the profession, you shouldn't ignore the profession.
LinkedIn is one of the greatest B2B social media marketing tools that's tickling my fancy these days. Understand it. Connect with the professionals, and use it. You'll soon realize the balance of emotion and profession you need.
4. Finding the right audience:
Without knowing your target audience, personalization can turn obnoxious. Luckily, there are several tools available where you can find the right audience for your niche. However, it's 2019 and only clicking on some options in the target menu just won't do.
That's why Gary Vaynerchuk has dropped a nugget of wisdom in the form of "Narrow the broad".
For example, if you want to advertise your fried foods, you can target fairs. This way, you find a broad niche (read "Fairs") and target a narrow niche within it (read "people want fried delights in fairs")
To apply it, you'll need to understand people's psychograph. That is, when and where the audience will and can, need your product.
As much as emotions are important, imparting them to the right people is more so. You don't want market fried foods to someone looking for relief from stomach ache.
5. Content is king, create more of it:
CONTENT IS KING! It's what grabs people's attention. It's the comb that scratches their itch, and it's how they look at your product.
Two things matter when creating content: Quantum and quality.
From web pages to blogs, to social media posts to even memes, shell out as much content as you can. Do it consistently (quantum) but not without a strategy (quality). Without a strategy, your content game is going to fall short. And without consistency, you'll lose.
The more your content, the merrier your presence in the hearts of the people.
It's a product marketing strategy that rules the internet. So, be respectful and make people bow down to the king.
6. Show them that you are "Woke":
Be the change you want the world to be!
Millennials are the biggest demographic in today's marketing ecosystem. They are looking for something more. They want to make an impact. Your start-up can stand for a cause – something that they can stand behind.
Use the power of quotes and causes to show them that you care. If you care enough, they will become the thought leaders who'll market your products.
CONCLUSION
The key marketing strategy has always been about making people listen. It's difficult in 2019. Therefore, they aim for their emotions. It will drive your marketing strategy that'll make the people stop and listen. Because they may not remember the product, but they'll always remember how you made them feel.
---
Created by
Tealfeed Guest Blog
--- ---
Related Articles