Do you know when to quit your job? Some early warning signs…
Are you ready to join the 'Great Resignation'? Or will you settle for status quo?
Have been reading a lot about the 'Great Resignation' which is starting to affect companies (large, medium, small) across the world. The phrase was coined by management professor, Anthony Klotz.

Professor Klotz believes the rise of hybrid and remote work helped cause the phenomenon. "How we spent our time before the pandemic may not be how we want to spend our time after," says Klotz.
It got me thinking. How many of us regularly evaluate whether we're fulfilled within our current roles. And even if/when we do, how many of us make changes.
A few years after I had graduated from high school, I accepted a job as a telemarketer for an insurance company (I didn't study for an undergrad degree but that's another story!). I didn't keep a copy of the job ad but I'm positive that it had contained some catchy phrases that would have included 'potential to grow', 'speaking with clients', 'unlimited earning potential', etc. I applied and was awarded the role.
Even though I was young and naive, I'd had sufficient exposure working in client-facing roles. Enough to know that I enjoyed working with (external) clients. Day 1 dawned and I was excited at the prospect of learning new skills and gaining more knowledge about the business world.
Upon arrival, my 'training' included being handed a copy of the British Columbia White Pages, shown to a cubicle where there was a phone, handed a 'calling script' and instructed to start dialing.
What I had to do was call each number, line by line (I recall that I was allocated surnames from L-Z), recite the script and the objective was to pique the potential client's interest. Enough to get them to agree to a meeting with one of the insurance brokers.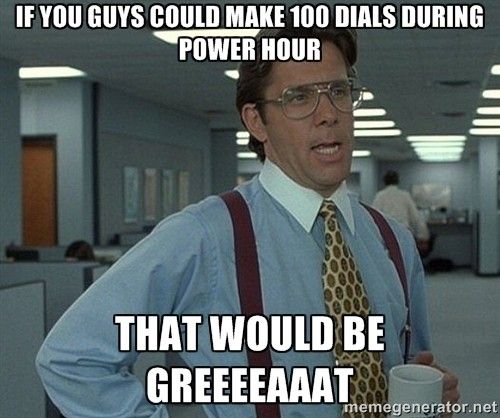 At the end of the first hour, I felt the stirrings of a headache. By the end of the second hour, my eyes were starting to feel as if there were shards of glass in them. By the third hour, my brain had gone numb. Somewhere in between the 2nd and 4th hour, I managed to sneak in a personal call and arranged lunch with a friend.
By the time my friend arrived at 12noon for my designated 1-hr lunch break, I had decided that 'enough was enough'. I disliked the job, intensely. It was making me physically ill and this was just the 1st day! That the job represented a regular paycheque wasn't enough of a reason for me to stick with it.
I walked into the boss' office and said 'Hi, I'm off to lunch and I won't be coming back'. I didn't even bother returning to get paid for my 4-hours of work plus the commission that was due to me (I had generated some sales leads).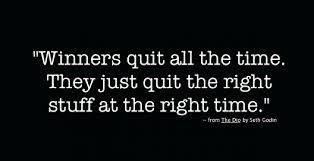 Those early warning signs I felt back then are still relevant today. I know it's time to quit when:
the role doesn't represent any opportunities to learn new skills/knowledge

the actual work makes me physically ill (add mental burnout)

there's no genuine team work
Criteria I have added since include:
when you no longer have support from your direct manager (assuming you did at some stage)

the company shows reluctance to invest in growing the business location
What are your warning signs? And do you act on them?
---
Created by
Cassandra (Leong) Lister
Mother of twins. Commonwealth citizen. Former Global Banker. Aspiring book author. All stories and opinions published are my own.
--- ---
Related Articles