Krabi: The Unexplored Land of Raw, Exotic Beauty
Thailand has much to offer and Krabi is one such hidden gem. Explore the place for some amazing experience.
---
Richa Khare
9 months ago
|
4 min read
---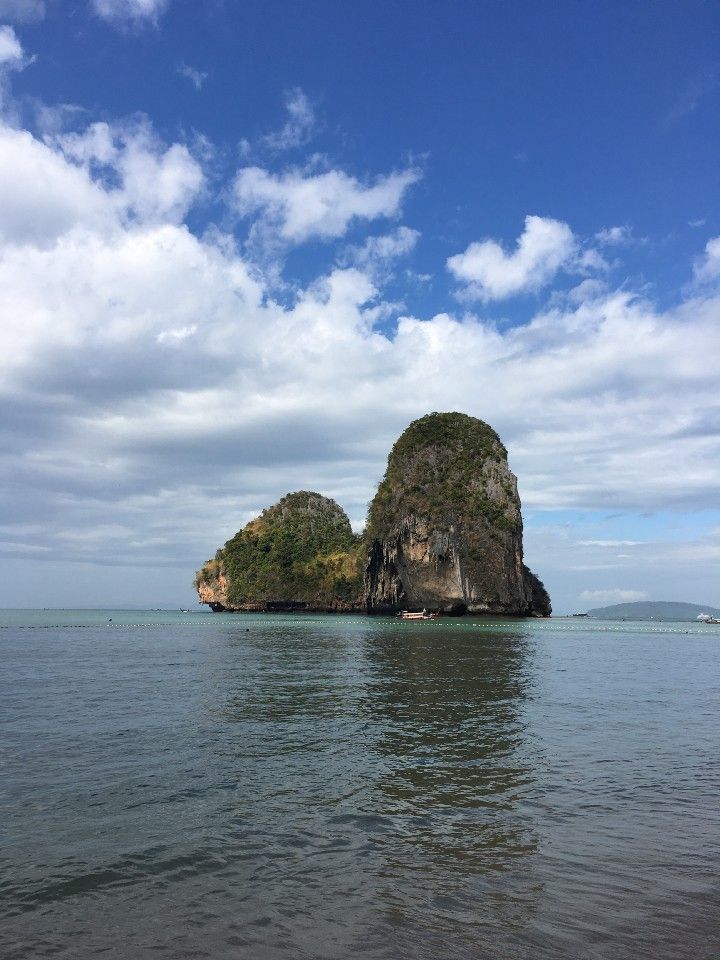 Most of the people who visit Thailand know only about more popular and famous destinations like Bangkok, Pattaya, and Phuket. But there's more this land offers.
Krabi is one such hidden gem. Located very near to Phuket, this is a place that offers everything like island hopping, exotic white beaches, breathtaking views of cliffs surrounded by clear turquoise waters, ample shopping choices etc.
But the most prominent attractions of Krabi are Emerald Pool and Hot Spring. These two must-visit destinations should be on your bucket list for this year.
Emerald Pool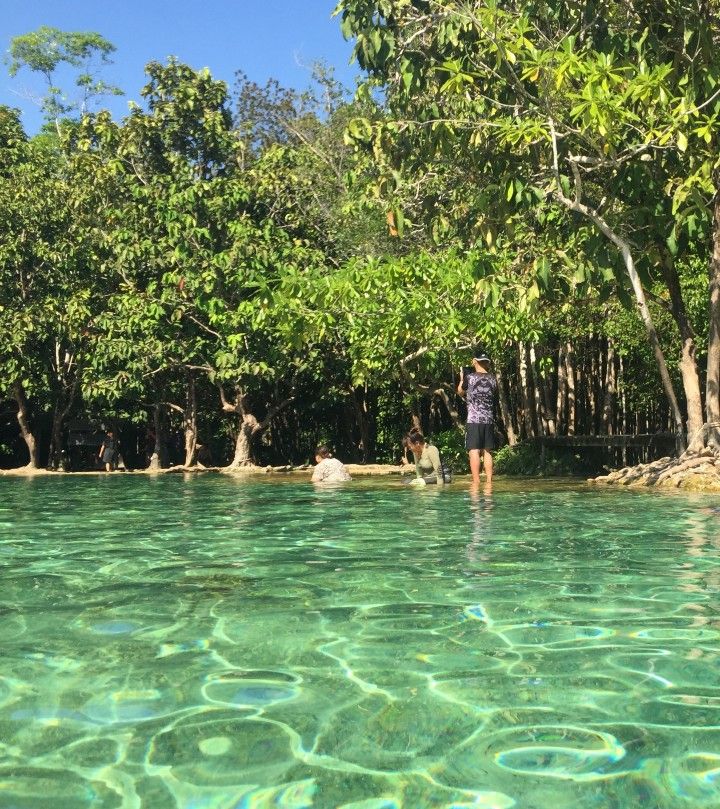 Located in Thung Teao Forest Natural Park, Emerald Pool is a small but amazingly beautiful pool with crystal clear aquamarine waters. It's loaded with minerals which are very good for our skin and provides instant relaxation.
Sunlight reflecting from the super clear waters of the pool and the surrounding dense forest give the waters a shining green look, hence the apt name emerald pool. An outstanding view greets you when you first reach the pool after trekking for 800 metres in the spectacular rainforest.
The dazzling green pool surrounded by beautiful trees instantly transports you to another world. For a few minutes, you'll be just lost in the beauty of the pool. It's advisable to drink in this beauty fully before proceeding to the warm and inviting crystal clear waters of the pool.
The depth at the deepest point is not more than 5 feet making it ideal for swimming for everyone including kids at the shallower points. Though the boulders at the banks are quite slippery requiring little caution while going in the pool.
The water is warm and refreshing and you'll feel instant relaxation. You can see your feet inside the pool till the bottom because of the crystal clear waters.
The water bed is very soft and your feet will feel like they are resting on some mattress. This is because of various minerals present in the water which are super beneficial for our skin. Hence, you get a double bonanza by visiting the Emerald Pool. Breathtaking natural beauty plus free skin treatment.
Hot Springs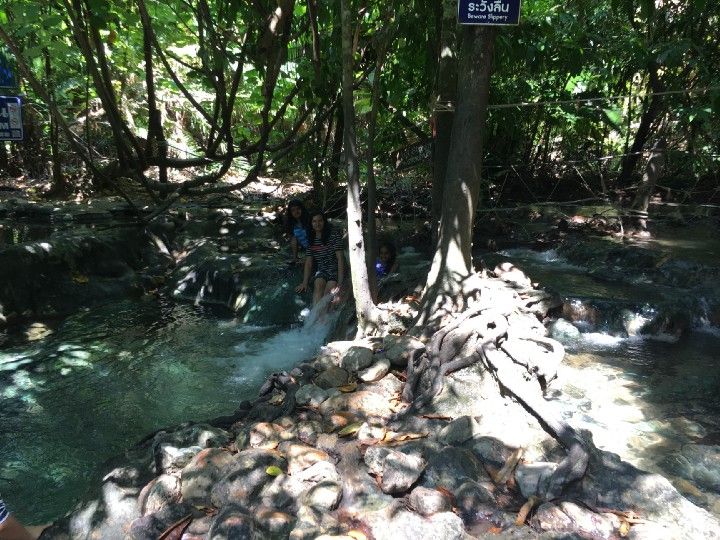 Another special attraction is Hot Springs loaded with skin-friendly minerals. These are located just 20 minutes away from the emerald pool, so you can plan them together.
Car parking is some 500 metres before the springs. You have to walk through the surrounding forests before the springs greet you quite abruptly. The waters are at 35–40 degrees centigrade heated by deep-rooted volcanic chambers. They fall into the small tub-like structures so that it feels like a mini jacuzzi. There are numerous such tubs and you can conveniently enjoy your own private jacuzzi with your family.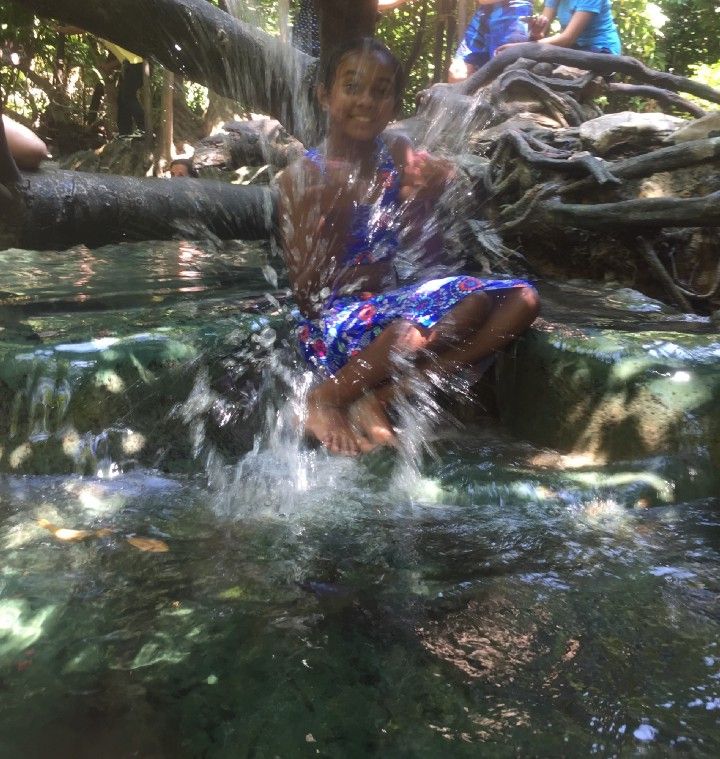 Though Krabi is a warm tropical place still these hot waters feel very soothing and therapeutic. All your tiredness and soreness will go away instantly. So, it's advisable to plan this spring visit at the end of your trip so that you can feel rejuvenated.
The dense foliage provides an excellent backdrop for some memorable pictures. But don't spend more than half an hour inside at one go else you'll start feeling light-headed. The rocks are slippery so be cautious while stepping in.
Clean changing rooms and toilets are available nearby where you can change out of your wet clothes. Though, nothing is available to eat, so bring your own food, but it's not allowed to eat near the springs. A few benches are provided at a distance where you can enjoy a mini picnic in serene surroundings.
After spending only half an hour you'll be able to see the results of the therapeutic water. All the tanning will go away and skin will become super soft and smooth.
As much as we want to remain in this magical land, the time always comes to say goodbye. With fond memories and some amazing pictures, you have to bid adieu heavy-heartedly.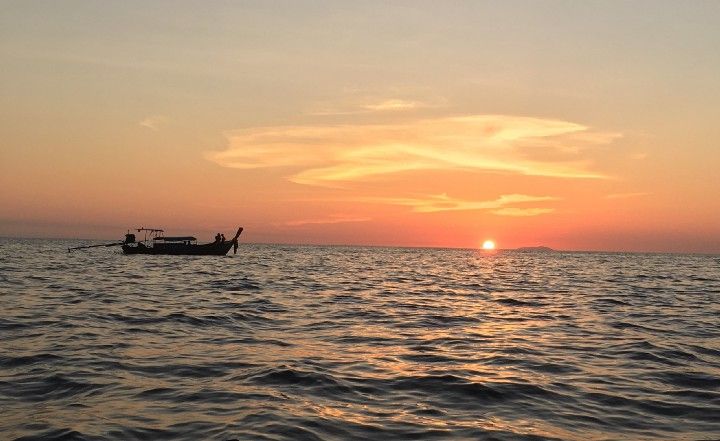 Other Attractions
Apart from these two, there are numerous other places to visit in Krabi:
Island hopping

: It's the best way to enjoy all the beaches and scenery surrounding Krabi. Choose a speed boat for the best experience. A few islands covered in the trip are Phra Nang Cave, Chicken Island, Poda Island and Tup Island.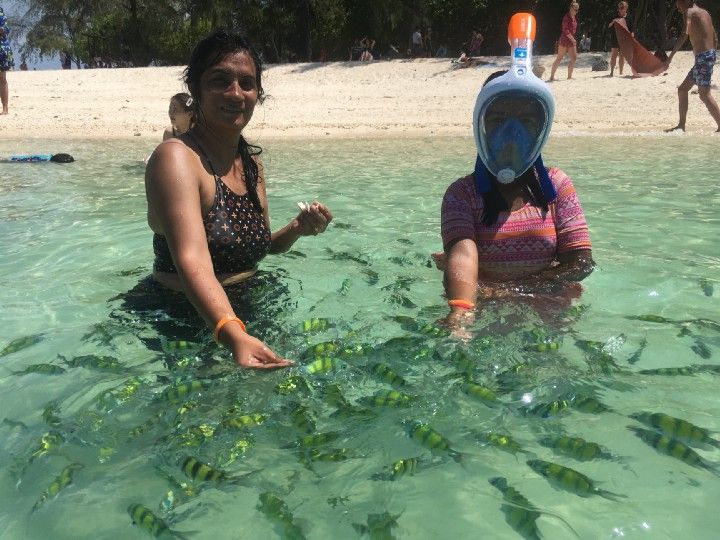 2. Tiger Cave: A large Buddha statue sits on a hilltop. You have to climb 1,237 steps to reach it. There you'll be rewarded with a panoramic view of the city, Andaman sea and dense rainforests.
3. Aao Nang Beach: This beach is located in the city and there are some very good hotels to stay in here with sea views. You can enjoy a night market every night where local vendors display various finery at very reasonable prices.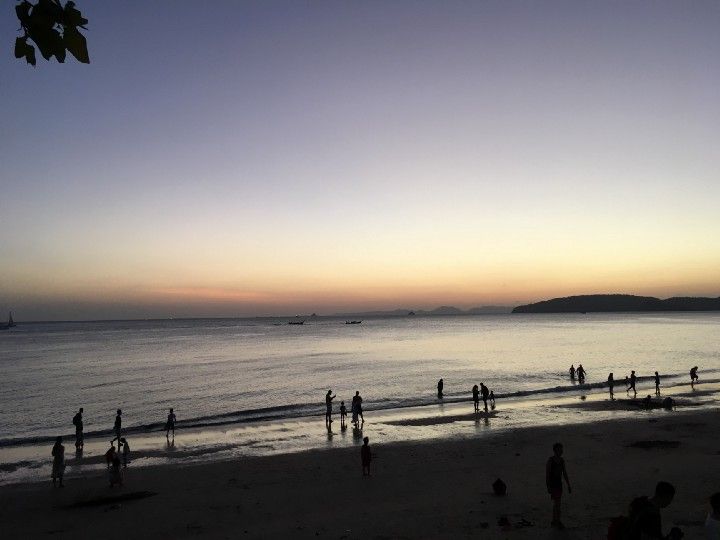 4. Phi Phi Island: This again is a very beautiful and exotic place very near to Krabi. A ferry takes you to the island. But it's advisable to stay here overnight or a few days to fully enjoy the place. I have a separate post explaining in detail the Phi Phi island.
Shopping
Thailand is a haven for shopping and Krabi is no exception. You'll find everything here from cheap but stylish swimwear to world-famous brands. Beautiful souvenirs adorn the shops ready to go home with you to create some everlasting memories.
I prefer buying local stuff because well-known brands we can get anywhere but the local market is full of exotic and beautiful stuff exclusive to Krabi. Super comfy but stylish clothes made of soft cotton are available at very reasonable prices. These are very comfortable to wear in the hot tropical climate of Thailand.
So, what are you waiting for? Just pack a few of your essentials and you are good to go. Everything else can be taken care of after you land there. Have your dream vacation at this magical heaven called Krabi.
---
I'm a fun loving, lifeaholic and passionate writer. I enjoy writing on topics close to my heart: Travel, Health, Self-care, Personal development, Society and my favorite of all: Pets.
--- ---
Related Articles