What Can We Learn From Analyzing 51 Trending Instagram Posts?
What did we learn from analyzing 51 trending Instagram posts?
How to increase your chances to publish a trending Instagram post
Instagram has become a thriving business for small influencers up to big brands. But what defines success on this platform? Today's article analyzes trending Instagram posts beyond the picture itself. We try to answer questions, such as:
Is there a correlation between the caption length and the number of likes?
Is it possible to land trending posts for small accounts below 1000 followers?
What's the mean number of emoji's used in an Instagram post?
Which topics perform well on Instagram?
Should you include humans in your Instagram posts?
We will tackle all of the above in this analysis. First, let's learn more about the methodology. If you are not interested in this, skip to the insights section.
Methodology
Let me briefly explain the used methodology.
Instagram allows you to discover "top posts" per hashtag. I've randomly chosen 17 hashtags for which I've picked the top three newly trending posts. Next, I've measured the following data points per post.
1. Number of followers
2. Post likes
3. Post comments
4. General topic to categorize the post (sport, travel, lifestyle, art, business, fashion, etc.)
5. Features a person?
6. Fun content?
7. Caption length (words)
8. Number of used emoji
9. Number of used hashtags
10. Number of account tags
Good! Let's explore the measured metrics.
What does this data tell us?
On average, accounts in our dataset have 106,324 Instagram followers. However, the mean value is more representative. The mean follower number is 11,200.
Our dataset features only three accounts below 1000 followers, 22 accounts between 1k - 10k followers, 15 accounts between 10k - 100k followers, ten accounts between 100k - 1m followers, and only one account that crosses the one million followers mark.
On average, posts have 1,923 likes. Again, the mean is much lower with 210 likes. Interestingly, 32 accounts received less than 500 likes on their trending post.
On average, posts received 37 comments with a mean value of 19. Only six of the trending posts had more than 100 comments.
Eleven posts categorize as sport-related, while seven posts categorize as food and lifestyle, closely followed by six personal development/growth posts. Other topics included health, photography, writing, beauty, business, art/design, and fashion. Each of those topics had only one or two posts. Note that this is not a very relevant metric as it is highly dependent on the chosen hashtags.
Interestingly, 33 out of 51 posts featured at least one person in the picture. In the end, Instagram is a social media platform operated by humans. It's pretty straightforward that most people upload pictures that feature themselves or other persons. Still, it's a good idea to feature yourself or other persons in your post as we like to connect with other humans.
The fun content criterion is a subjective one. I've tried to categorize posts into the "fun" category if they feature some humoristic text, joke, or meme. Why did I measure this metric? Many Instagram self-help posts opt to include humor into your post to increase engagement. However, my analysis showed that only nine posts featured some form of humor.
The caption length averaged 53 words with a mean value of 16 words. I decided that a caption length of at least 50 words is required to tell a more meaningful story or share information. Only 16 posts included a caption text (excluding hashtags and other irrelevant words) with a length of more than 50 words.
On average, posts include three emojis. The mean value for emoji is equal to one. Surprisingly, 17 posts didn't include any emoji.
On average, posts include 17 hashtags. The mean value for hashtags is 21. This number is quite surprising to see such a high number of hashtags. Moreover, 34 posts added ten or more hashtags.
Thirteen posts tagged at least one other account in their caption. Only four posts tagged more than one account. All accounts tagged up to three other accounts. However, a single post tagged 15 other accounts. Yet, I found this metric quite useless to find any relevant insights.
So, which takeaways can we learn from this data?
Insight #1: You don't need a high number of comments or likes to score a trending Instagram post
Only six posts have more than 100 comments. On top of that, 32 accounts' posts have less than 500 likes. The mean value for likes is equal to 210.
We can explain this with the fact that Instagram quickly lists posts as trending. In some cases, the number of likes jumped by 100 or 200 when refreshing the page after a minute.
Still, this means that if your post receives a substantial amount of engagement, it's likely that Instagram picks it up quite early.
Insight #2: Medium-sized accounts have a bigger chance to hit a trending post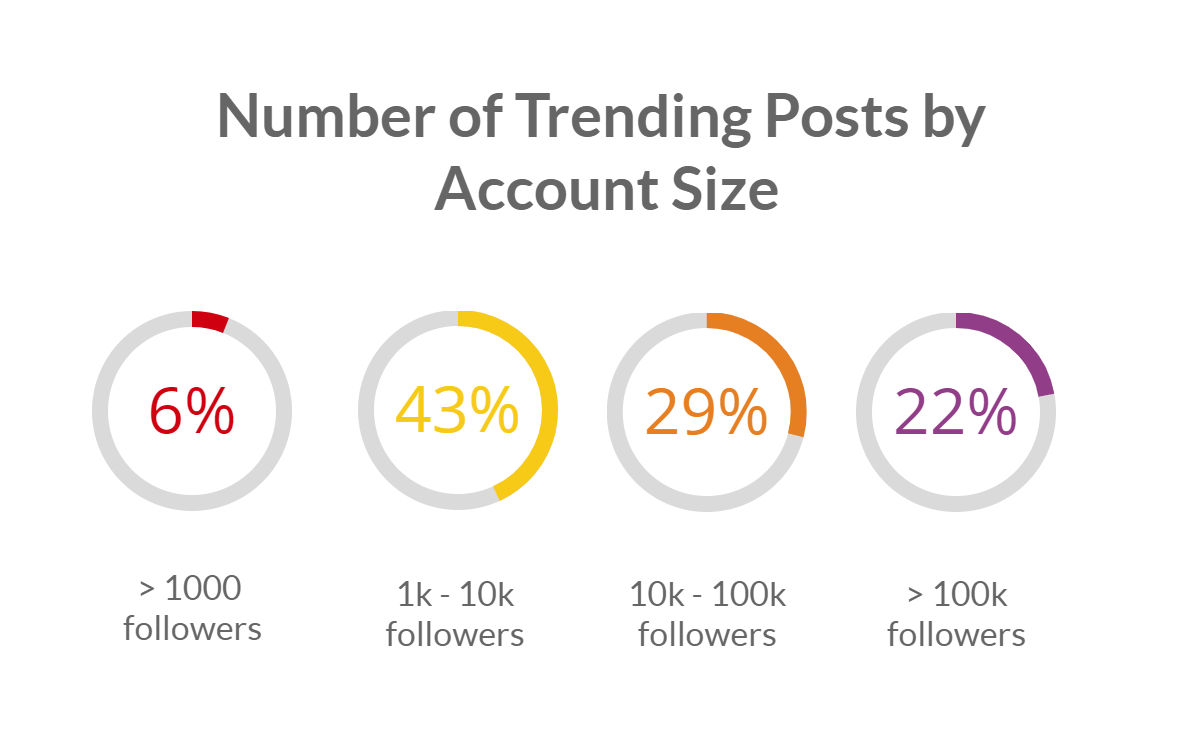 The data tells us that 22 accounts have between 1k - 10k followers and 15 accounts have between 10k - 100k followers.
Moreover, three accounts have fewer than 1000 followers. This statistic tells us that it's hard to land a trending post for smaller accounts. We can address this because medium-sized accounts have just enough followers to create a viral effect. Accounts below 1000 followers often struggle to create a viral effect.
On the other side of the scale, accounts above 100,000 followers also struggle to land trending posts. Their following has become so big that the engagement rate has dropped. It explains why they also struggle to create trending posts.
In short, the Instagram algorithm favors medium-sized accounts as they have the highest engagement rate.
Insight #3: Stories with a length of over 150 words get more likes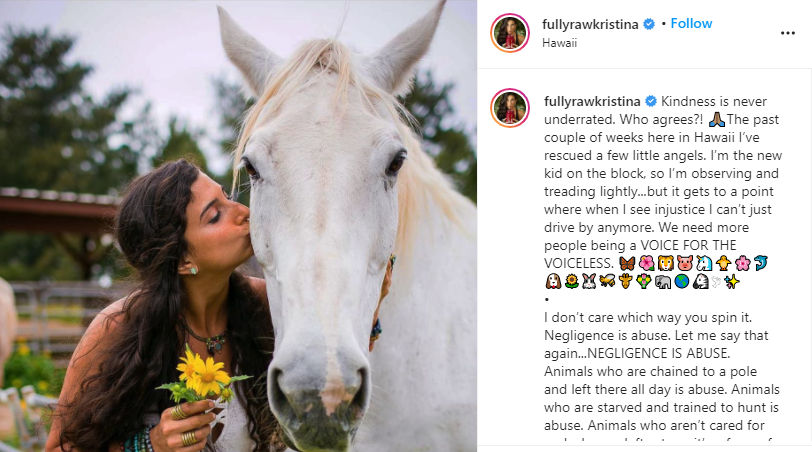 Although this is a weak correlation, the data shows that captions with more than 150 words receive a higher number of likes in the dataset.
Most often, these captions resemble a personal story, announcement, long-form explanation, or question/insight.
Insight #4: Emoji don't matter
Quite surprising, emojis don't matter.
Yet, they are a useful element to break up text or highlight specific snippets of information in your caption.
Furthermore, the use of emoji depends on your audience. Some topics better allow for emoji than others. As we could learn from this analysis, keep it lightweight. Don't use more than three emojis. Try to use emoji to highlight essential information.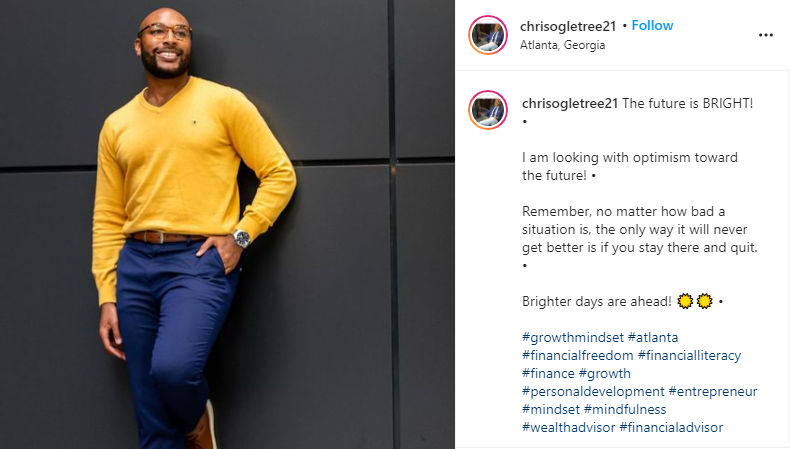 Insight #5: Add as many relevant hashtags as possible
According to this analysis, the optimal number of hashtags sits between 17 and 21. Most of the trending posts included the standard hashtag wall at the bottom of the post. Make sure to pick relevant hashtags for your photo or account. Please look at the running example below to see which hashtags they use besides #runner, #jogging, or #workout.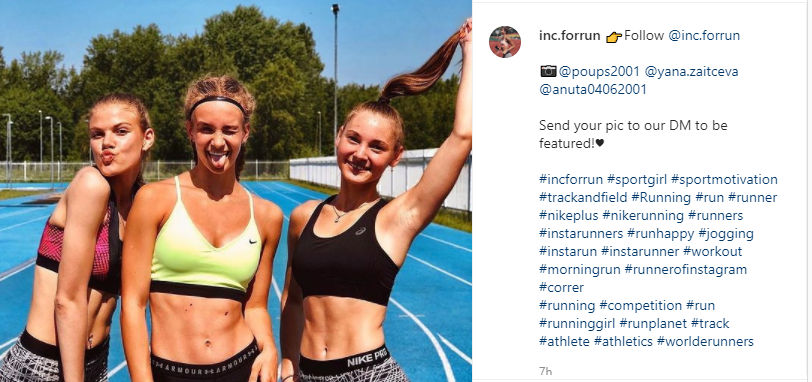 Is there a secret trending sauce?
No, there isn't a secret Instagram sauce.
Try to determine what works well for your account. Landing a trending post on Instagram is often a combination of luck and knowing what works well for your account. Many variables influence the outcome of your post, starting with your post's publication time.
This analysis tried to unravel insights that help you land a trending Instagram post. Most importantly, this analysis showed that account size matters. However, don't let this metric drag you down. We also learned that you don't need a higher number of likes or comments to land a trending post. The Instagram engagement rate is still one of the key metrics for the Instagram algorithm.
Happy Instagramming!
---
Created by
Michiel Mulders
Backend developer and technical writer who also likes other stuff: marketing, endurance sports, UI/UX, and developer experience. Happy to talk about Developer Experience and Documentation Strategy!
--- ---
Related Articles