Learnings From My UX Internship at Ansys
Summer 2020 remote work experience amidst Covid-19
This summer was special to me despite being in a "new normal" due to the ongoing Covid-19 pandemic. It was memorable because of the great moments I experienced during my internship.
Two weeks ago, I finished my first work experience in the United States as a UX design intern. I worked at the 50 year old tech giant Ansys with their amazing UX team in the Design Business Unit. I consider myself lucky to have secured this opportunity before the Covid-19 pandemic became prevalent.
In fact, the work I did passionately kept me away from thinking about the 'virus' and brought something more interesting and valuable to my daily life.
With two other UX design interns, I worked with a team of 10 people on the recently launched Discovery product. It is a powerful interactive geometry modeling and physics simulation software that enables design engineers and researchers to not only build their next innovative idea but also test its behavior in the real world conditions with the instant and high fidelity simulation features.
Even though my internship was completely remote, I learned many new things about the company, about design and about myself every single day. I see this blog as an opportunity to reflect back on my experience and revisit the lessons I learned. I'll share the key takeaways and golden nuggets I collected during this 68-day stint.
Most of them are closely knit and overlap with each other in many ways. Hope you find it helpful. Alright, let's begin!
"Ubuntu: I am because we are"
Leadership and collaboration in a cross-functional team.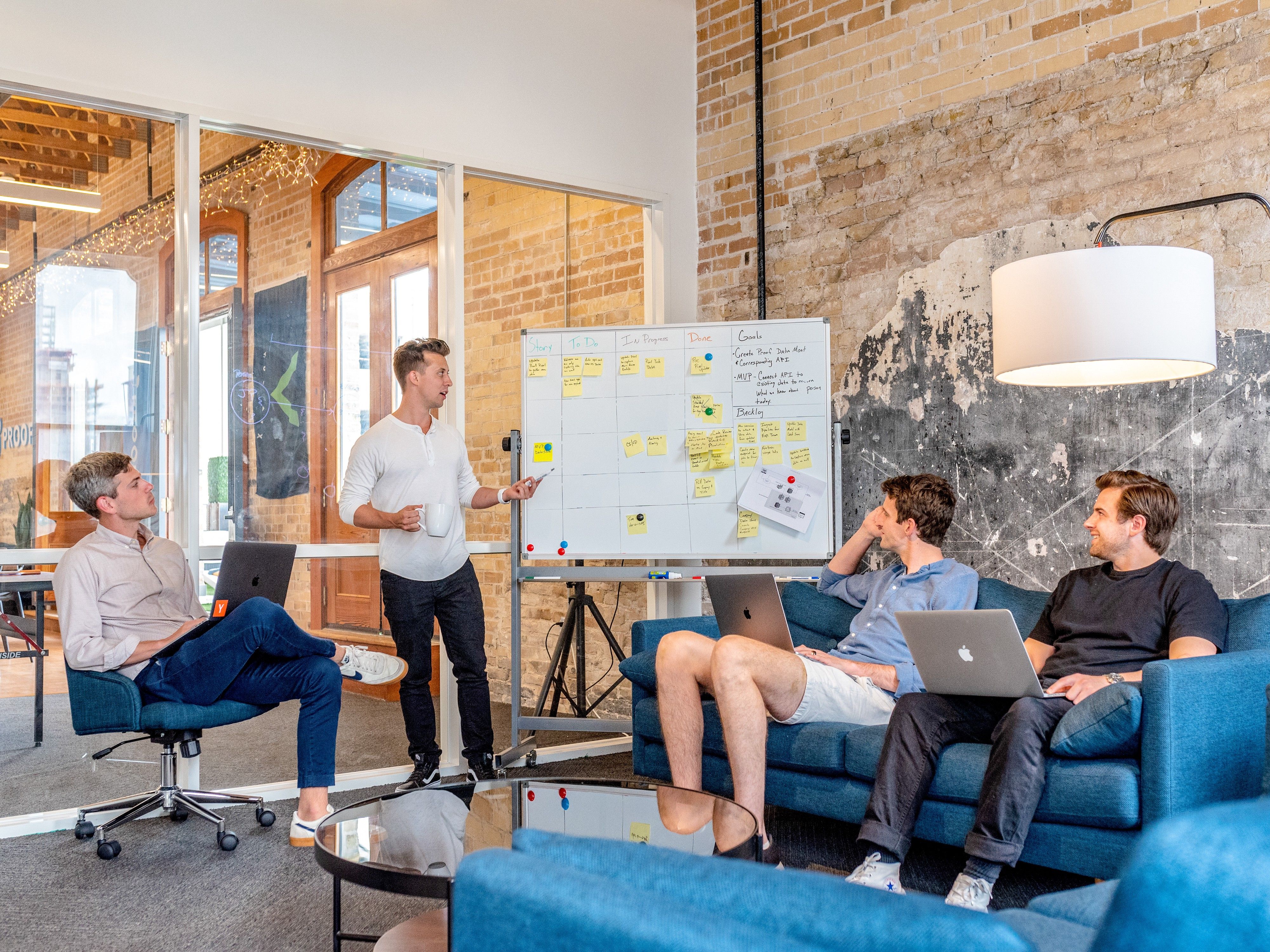 Photo by Austin Distel on Unsplash
Leadership is something that comes naturally to me with my self-motivation, and my prior professional experiences have solidified it over time.
I was able to broaden my perspective by realizing that leadership is much more than just taking the initiative on work assignments.
Being a good team player is an often ignored but important prerequisite of becoming a good leader. A leader should ensure that everyone is heard, involved and valued equally. S/he should be a good collaborator while being an excellent facilitator.
Apart from having great skills at organizing and planning, maintaining the positive energy with extra attention on their voice and tone is extremely important.
Fortunately, I was a part of a diverse team with people from different cultures and ethnicities, and different technical expertise. I observed how my senior teammates effortlessly and effectively applied all these leadership qualities in the everyday conversations. They made us feel engaged and treated all the opinions of interns with equal care and attention.
"At a point, it all boils down to winning the discussion when advocating for better UX and it is not possible unless you know the product thoroughly."
Product thinking and stakeholder management.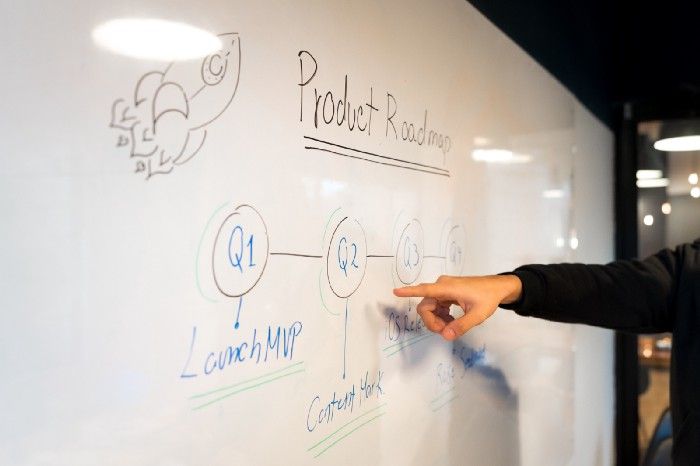 Photo by Slidebean on Unsplash
I was curious to know the whys, hows, whens, and whats of the product, so I asked a lot of questions to my manager in our weekly 1 on 1 meetings.
I thought my manager would get frustrated, but instead he was impressed by my thinking and appreciated my effort to learn more about the team, product, and company.
I wouldn't have gotten the clarity about the context of my internship projects without asking for it. Understanding how the product fits into a larger picture of the Ansys's business helped me align my thought process and efforts accordingly.
I took the initiative and requested my manager to organize meetings with the product managers within our business unit. From those discussions,
I learned about the business goals, enterprise product UX roadmap and end-to-end product cycle, starting from gathering the requirements to launching the product and beyond, all from the leadership team's perspective.
I reached out to other stakeholders such as developers, sales representatives, customer support technicians and testers to understand how their work adds value to the product.
It helped me scope out my design work early on and gain in-depth understanding of how to align it with the vision of the company.
"There's no 'i' in team."
From my idea to the team's idea.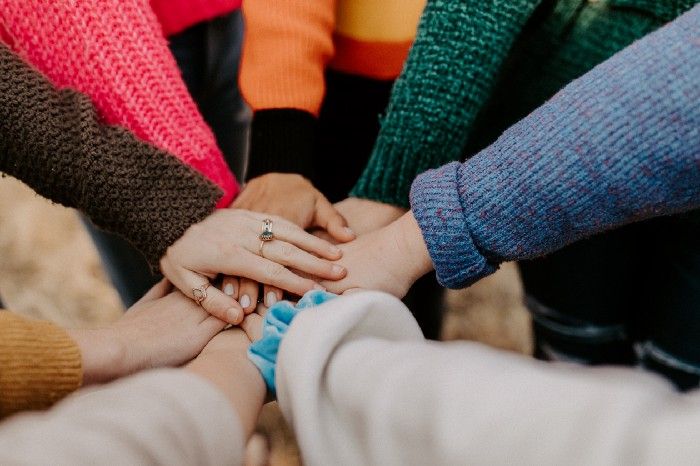 Photo by Hannah Busing on Unsplash
My internship gave me opportunities to participate in different parts of the design process. For example, I participated in brainstorming but not the final implementation for some tasks. For other tasks it was the opposite; I did not contributed with my ideas but I participated in creating the final design prototype.
These situations happen a lot and you get confused saying "oh, wait, then whose work is it exactly? do I still own the full task? who gets the credit?" The two other interns on the team had similar doubts.
We reached out to the senior designers and first thing they said was "We are a team and there's no 'i' in team." They added, "Being aware of the point when your idea becomes the team's idea is key.
Of course, you should give credit to the people who contributed towards the idea but never forget that ultimately it's the team's work and not a single person's contribution. It is extremely important to keep your ego and biases at the doorstep and be super comfortable with critiquing and discarding your own ideas."
"Design needs courage."
Balancing tradeoffs.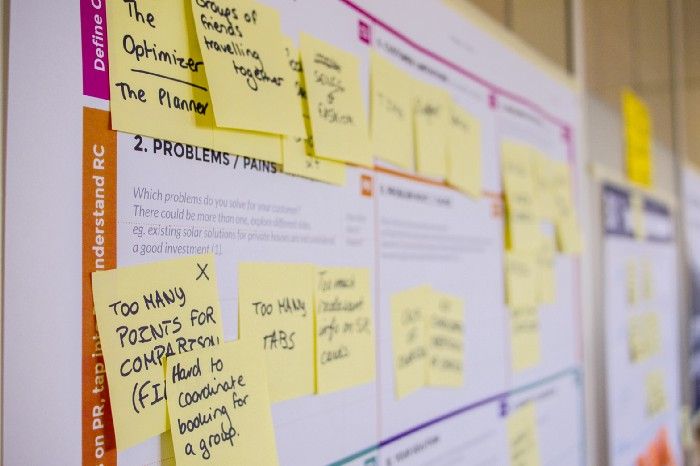 Photo by Daria Nepriakhina on Unsplash
This is a big one. It is a very crucial lesson I learned in the internship. No matter what you design, it comes with consequences — both good and bad. A good designer's job is to anticipate those consequences well in advance and figure out the tradeoffs to eventually strike the appropriate balance between them.
This process minimizes the risk of putting a bad design out in the market.
Analyzing the tradeoffs early in the design process provides a solid rationale and a well-thought direction for every design decision made. In one of the meetings with the leadership team,
I closely observed how product managers were discussing the potential tradeoffs between making the product efficient vs. making the product engaging. I encountered many other tradeoff discussions like convenience vs. privacy, simplicity vs. user control, especially when we presented the results of the usability test I helped conduct.
"Because Human-Human Interaction precedes Human-Computer Interaction."
Feedback, communication and presentation.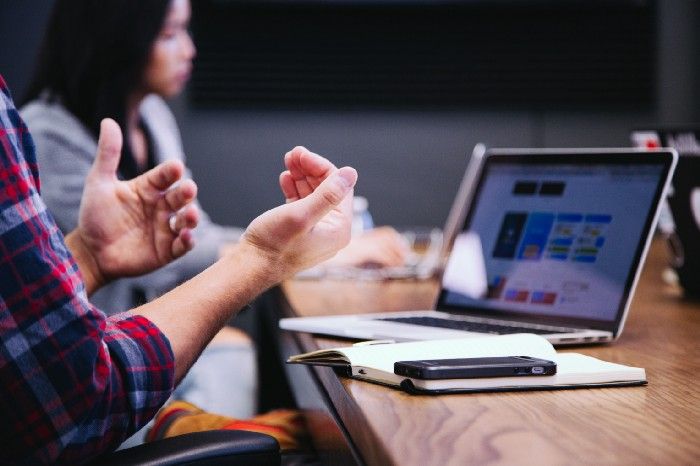 One of the wisest things I did at Ansys was to find myself a mentor, a coach within the team who turned out to be my alumnus from IU.
We shared a nice bond and I was inspired by his guidance about communication, providing and receiving feedback, conducting effective meetings by setting goals and articulating action items, etc.
Also, he always asked me some thought provoking questions like "What motivates you?" which led me to think about who I am as a person. He showed me how to articulate and communicate design ideas visually.
Also, I learned how the subtle actions like pause moments, voice modulation and cadence elevate the conversation and help to put everyone on the same page. It's hard but crucial to make these actions a part of our daily communication.
Sounding confident but not arrogant, humble but firm takes a lot of self-awareness. Among many great pieces of advice that I received, I found one really eye-opening when my mentor said, "There's a difference between criticizing the design and providing the design critique. We provide critique. It implies analysis and being open to new ideas."
"Don't let perfect be the enemy of the good."
The magic of iterations.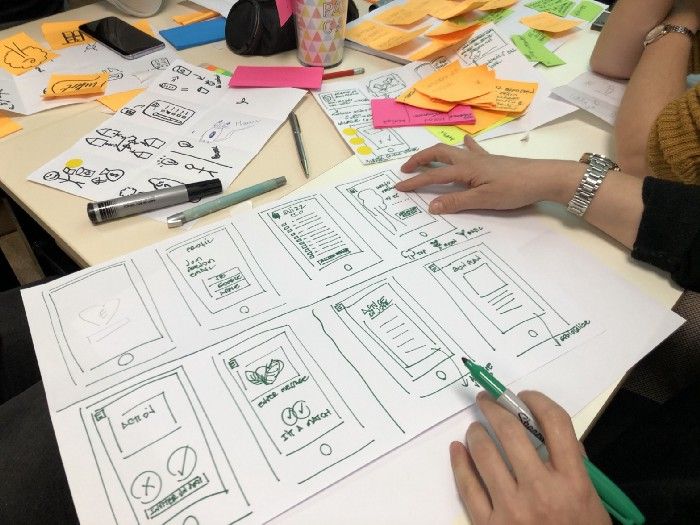 Photo by Amélie Mourichon on Unsplash
There generally is a perfect or absolutely correct answer for chemical and math equations, but there isn't a perfect answer when designing because a design is a very subjective concept that can be interpreted completely different by one individual vs. another individual.
Coming from an engineering background, I had a difficult time unlearning the scientific "right vs. wrong" mindset, and replacing it with "better vs. worse" design attitude. I used to chase the perfection, I still do sometimes.
I realized how an iterative process turns a rough paper sketch into a high fidelity prototype incrementally by avoiding the fixation on the first solution, and listening with an open mind to new approaches to solve the problem.
It helps challenge and validate our assumptions at each step and build on our ideas collaboratively. In one of the projects, after many feedback and iterations cycles on the designs were completed, I looked at my first iteration and laughed at myself .
It was such a lightbulb moment, I saw I had come a long way in the process just because I was successful in not falling in love with my initial design solutions.
"To fit in or to stand out?"
Quick learning and adaptability.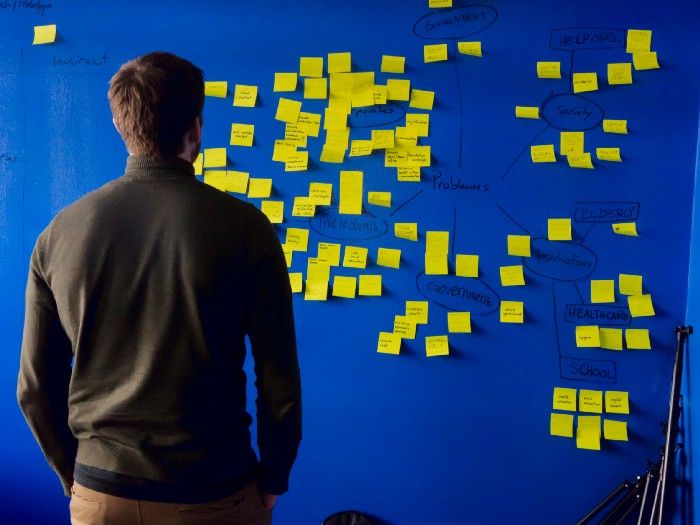 This was a great question raised by my fellow intern: "Should an employee try to fit into the company's culture or should s/he focus on being unique?" The response was that even if you are just yourself and follow the routine, it will be in your own unique way.
So don't worry about thinking outside of the box every day. Every person has a different understanding of how the world works and that's why it becomes more interesting when those biases get challenged in the process of collaboration.
But make sure you are a quick learner and adaptive to the environment. In my Industrial engineering undergrad program, I was introduced to Ansys simulation software for the first time. I had some familiarity of the domain space and I believe that's what made it easier for me to empathize with the end users.
But fortunately my domain knowledge did not make me reserved or biased.
I learned that the fundamentals of UX design remain same irrespective of the domain you work in. I was able to explore multiple approaches to solve every problem creatively and worked well with my teammates. It made the navigation through my internship seamless and impactful.
"Internship is a three-month long interview."
Note-taking and reflection.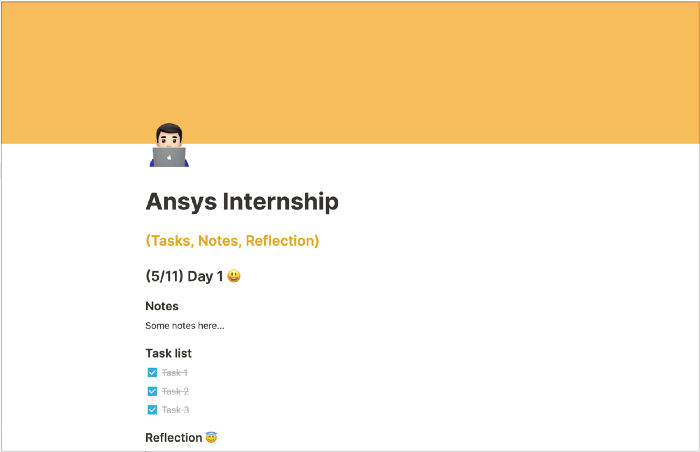 My Notion diary for daily notes, task list and reflection
I couldn't keep myself away from taking notes, capturing the moments, quenching my curiosity and recording the overall experience.
When the internship began I came across great advice about note-taking and self-reflection, and I combined them into a single document. I maintained a live Notion page where I wrote the information in 'Task list-Notes-Reflection' format every day. It is like an online diary for my internship memories.
It helped me keep everything in one place and allowed me to quickly transfer material to other presentations and portfolio sections. Lessons mentioned in this article are surfaced from those daily takeaways and reflections.
"It's not about the company you work for, it's about the people you work with."
It takes a village.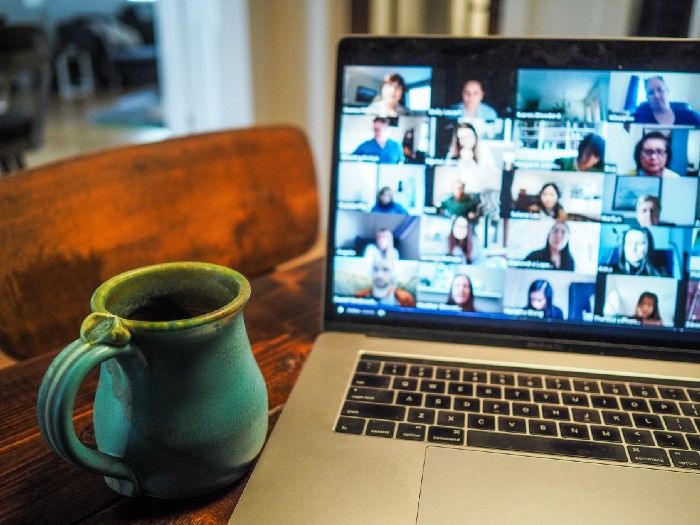 Photo by Chris Montgomery on Unsplash
I'm grateful to everyone I met at Ansys. It felt like a big family. The DBU Leadership team, the UX team, the HR department, IT support, my new intern friends were all nice and taught me something invaluable. I wouldn't have transformed into a better UX professional without their support.
You could read this article until the end only because of the impact of all the emotional footprints they left on my mind.
---
--- ---
Related Articles