Leaving my Dream Job: One week later and One day before the flight
It's been almost exactly one week since my last day at Microsoft
It's been almost exactly one week since my last day at Microsoft. It's been a so busy that it's hard to process everything that's happened.
For some, this was a big shock. For my closest friends, they knew this day was coming and were cheering me on along the way.
I'm getting a lot of the same questions, so I thought I would just share some of the answers to the questions that I get a lot…. or Frequently Asked Questions, since they are literally frequently asked.
If you haven't read my initial post, Leaving my Dream Job, go ahead and read that first for context, and then come back here for the updates.
How was your last day at Microsoft?
Surreal. It went by very quickly too. I spent the day writing my goodbye email, wrapped up a few things, and met with my manager to discuss status before I left. Then I packed up and handed in my badge and computer.
In the past week, as I've had more time to reflect on it, I realized just how much of my identity was wrapped up in working for Microsoft. When I moved to Seattle so many years ago, I thought, "WOW! I would love to work at Microsoft!"
Now, 20 years after my first summer in Seattle, and almost 12 years of working at Microsoft, I can see how much I identified as a person who works at Microsoft. That person is no more, and yet, I am still me. And I take with me my experiences and learnings.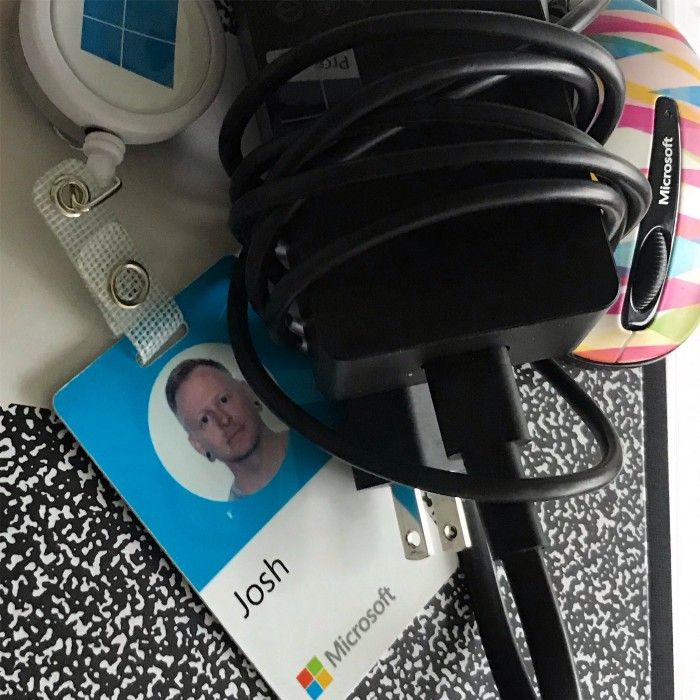 Laptop and Badge
How are you feeling?
In a word: exhausted. Physically, Mentally, and Emotionally drained. So much has happened. It is finally feeling real.
Physically, I'm just tired from moving. I still had to go up and down the stairs several times. And even though we hired movers to pack and load the container, I still had to pack up everything that wasn't being shipped to Paris, which was about half our stuff.
Now, I'm just feeling tired.
I've had many nights of being so excited and anxious that I haven't been sleeping and then I've had days that were packed full of crazy.
Mentally, it's just been hard making decisions on what goes and what stays. At one point, I just had to give up and let the packing happen, knowing that I've done my best to get rid of as much as I could already.
I've been working to Konmari my house since January, which was perfect timing (Thank you, Netflix!) I've been reducing things that don't give me joy.
The problem is that my library gives me so much joy… so I just had to learn to be ok with shipping some, but not all, of my books to Paris.
Emotional exhaustion has been the hardest. Saying goodbye to my coworkers, my friends, and my family has been difficult. I'm choosing not to say, "Goodbye," but rather, "See you soon."
This is partly a mental trick, because I know that nothing is forever and I will always be in touch with the people that I care about. Additionally, everyone seems to come to Paris! I had no idea that I would already have plans to see at least 5 friends in the next few months due to previously planned trips.
This will help the transition.
When are you moving?
The actual move took place Wednesday and Thursday, March 13–14, 2019 culminating with the 20' container leaving our home.
Paris apartments are smaller and even though I didn't think I had that much, it was still a lot. Thanks to my amazing family who all live nearby who took my extra furniture, food, alcohol, and books.
I also sold a couple things including my harp that wasn't getting loved, a couch, and my car. I really miss my car because I had so many happy commutes listening to podcasts, audiobooks, and music.
The flight to Paris is tomorrow, Monday, March 18th. We selected this date because it was the cheapest date that we could use with airline miles that seemed to give us a comfortable amount of time to move, rest up, see friends and family, and then leave for Paris.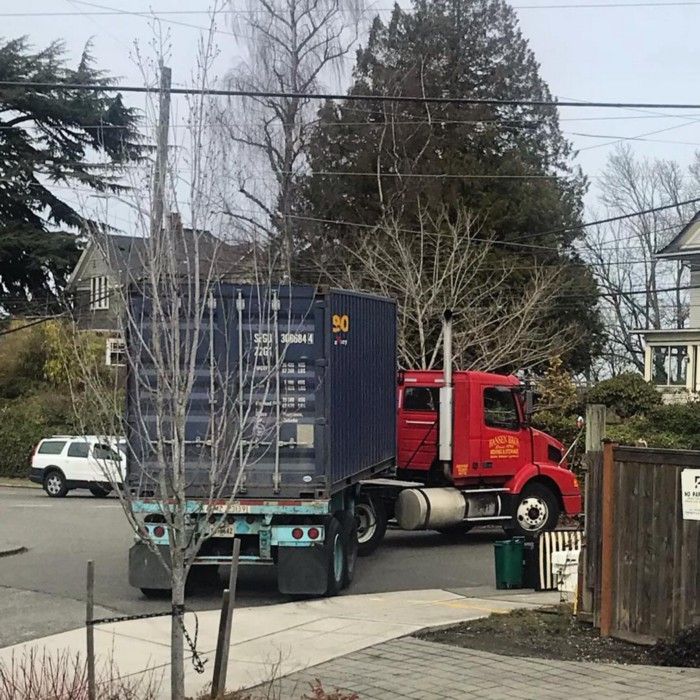 Shipping container leaving… I'll see you next in Paris in a few months!
I'm glad we had the time to stay with friends and family after the truck pulled away. It's been rejuvenating to spend time with the people I care about most.
Do you have a place to live?
Yes, for the first month. We have an Airbnb for a month and during that month we'll be looking for our permanent place. Most places seem to go pretty quickly and whenever we look, it was too early, so finding our new home will be our primary job once we get there.
Our first place is near the Canal St. Martin (Where Amelie throws the rocks) because it's a cool neighborhood with lots of restaurants and bars in the 10th Arrondissement.
We are also going to look around the 11th and 12th Arrondissements of Paris as they look like cool fun areas that will be quintessentially Parisian and not full of tourists. I want to be surrounded by French to help me learn.
What will you be doing in Paris?
First and foremost, I'll be taking classes at the Alliance Francaise in Paris. I'll have class 20 hours a week, so this should propel me into being functional in French pretty quickly.
I'm still waiting for that moment when I can understand what's going on around me, have actual conversations without searching for words. I'm not there yet, but should get there soon after a few months of 20 hours of French per week.
I'm going to be reading and writing. I have SO MANY books that I want to read. (See my post on Rituals, Ideas, and Quests for more about what I'm reading and how I approach Quests). I am also planning on writing about my experience here on Medium.
Future posts will cover more about my preparation and planning in terms of the different barriers I've had to overcome: mental barriers, financial barriers, language barriers, and other barriers I discover along the way. I will also write about the new experiences I'm having while adapting to living in a new city.
Lastly, I'll be rediscovering the place for Music in my life. I'm bringing my Moog semi-modular synthesizers and my Ableton Push with me to learn and play around with and hopefully do something interesting with.
Music has always been something that feeds my soul and having more time for it in my life has been something I've wanted for a while.
How can we keep in touch?
If you follow me here, you'll have the most up to date info on what's going on. I'll be sharing these posts on Facebook and LinkedIn, but it will be here on Medium first.
For those of you I know personally, we can continue to chat on iMessage or Facebook Messenger, or WhatsApp. I'll be updating my phone number, but email and Facebook will always work.
---
--- ---
Related Articles