The Lessons I Learned When I Created My One-Man Micro Startup from Literally Nothing
This is a mini-success story of a micro-startup written by a man with little experience!
Photo by Avi Richards on Unsplash
I started a business from scratch in a small town that was still discovering social media and found success quickly, in just a few months.
My new hobby turned business was so niche and outrageous for small-town folk, yet my services turned out to be insanely high in demand. However, I did run into a fair share of challenges along my entrepreneurial journey.
Here's my story of how I started a business from scratch, with zero funding, and turned it into a decent company within a year.
Starting From Scratch
Not too long ago, I made a move from freelancer to small business owner. The move was scary and uncertain.
My business idea was unconventional for my target market, and I had to do everything all on my own.
Yet, I was confident that my new business would work. Confidence is crucial when starting a new business. I gained my confidence by working on the following:
Research Research Research — Spending hours researching competitors, customer pain points, and what I can offer that's better than others. A business plan is ideal here, even for tiny startups.
Always ready to learn — I was willing to continually adapt my business by taking on tasks that I wasn't really prepared for.
Going global — I was willing to go out of town for work and was also prepared to offer my services online.
Simple New Beginnings — Minimum Viable Product
I started off my business with just a few simple offerings. My services included:
Website / online store design
Social media management
Newspaper / online ad design
I planned to focus on expertly handling the above services for my clients for a monthly retainer fee. This was my version of an MVP (Minimum Viable Product).
I built up a lot of crucial skills while I was unemployed. So I did have plenty more services that I could have offered right from the start.
But I chose not to be overzealous and instead just focused on a few things at the start. This strategy worked, but I soon had to adapt.
Keeping My Startup in a Beta Phase
I made it clear to my clients that my business is in a beta phase. In other words, I was willing to tweak my business by adding new services or tweaking old services on demand.
This worked to my advantage as I could do additional tasks that I didn't offer and get paid for it.
Some of the additional tasks that my clients requested from me were:
Product photography
Listing products on Facebook Marketplace
Creating in-store banners
Creating slideshow images for the TV monitors
Creating a textile catalog
Selling products on an online marketplace (similar to Amazon)
I didn't offer any guarantees for my services. I just showed my clients that I work hard, I'm reliable, and I can be trusted. Earning the trust of your clients is absolutely crucial when starting any business.
Bootstrapping Away
The pressure of bootstrapping a new startup is absolutely real and challenging! When starting from scratch, you end up charging clients low fees just to get their business, while working really hard to gain trust.
This certainly means that you will come home exhausted with a low bank balance. I was fortunate that my wife is a career woman. She helped me to take care of a lot of expenses at home.
I personally had to avoid spending money by going out or buying clothes. This was when I had to cancel all my subscriptions. Every penny counts when you are bootstrapping a startup.
Yes, this was a tough time. Constantly working hard only to be broke. But…
I persevered through the hard times because I was passionate about my startup and the work I did. I also found a lot of joy in helping small businesses to market their brands online.
This is why I kept my rates down, so smaller guys can get a chance to build an online presence.
The Joy of Helping the Little Guy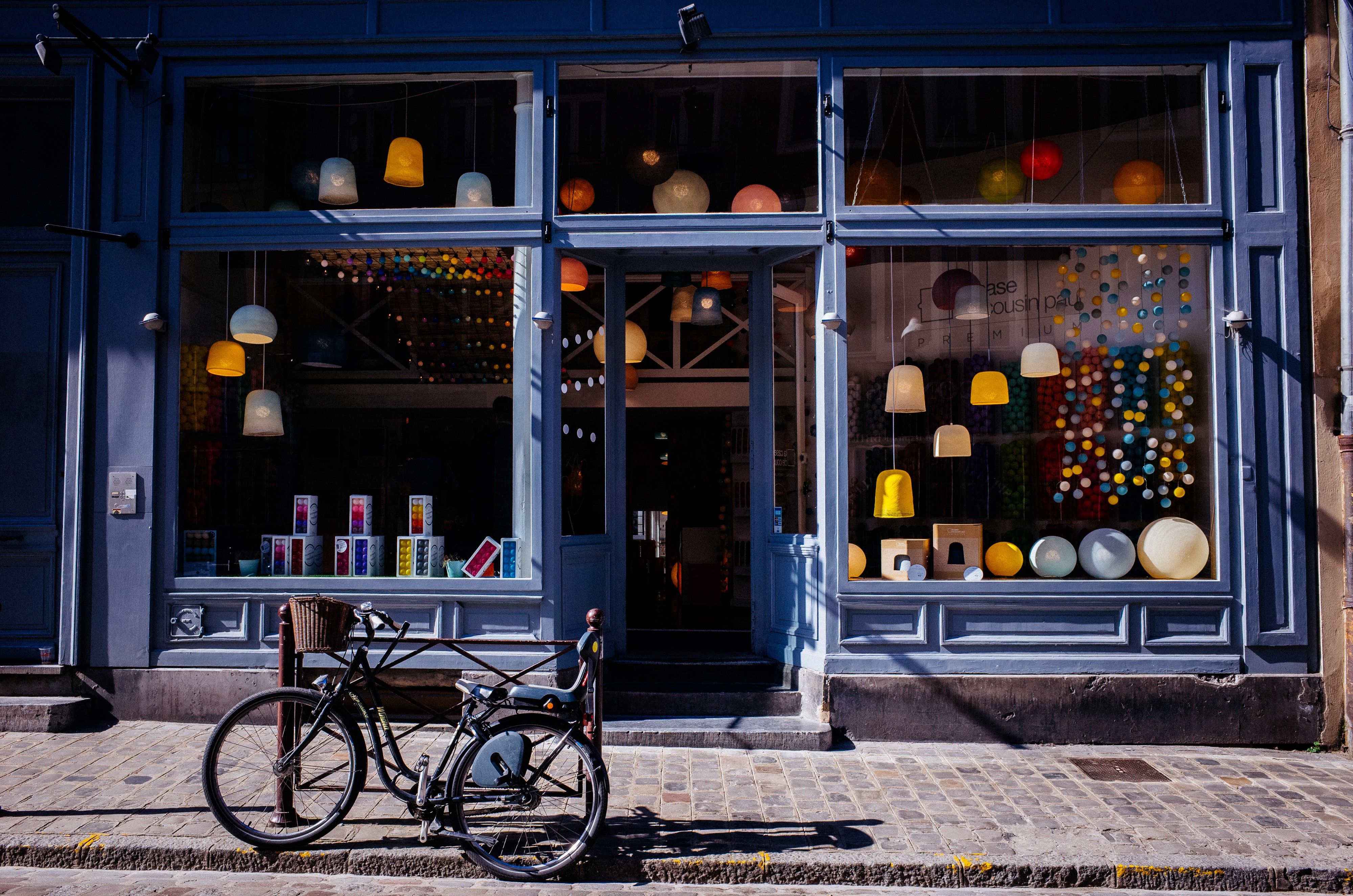 I was approached by a lot of small businesses that wanted my services. However, they were not ready to invest a lot of money in something like social media marketing.
I developed a package that included basic Facebook and Instagram management with a few posts a week and a website. This was intended to allow smaller businesses to get their brand online.
I charged these businesses $40 per month for this. Its an absolutely low price that I barely profited off. The workload wasn't too bad. I just spent a lot of time at first setting up their website and socials.
Then it was smooth sailing afterward.
So, what did I get out of this intro package or experiment?
Plenty of joy after seeing the faces of my clients when they saw their personal brand online.
Additional paid work from these low paying clients.
A diverse portfolio because more people wanted to work with me because of my low price point.
Referrals Referrals Referrals!
People on Facebook and Instagram began to notice my clients socials and started asking them questions like "Who manages your page?"
My clients were more than happy to send them my contact details. I was soon known as the guy to go to for "all your online marketing needs!"
Up-Scaling My Startup
This was probably the most challenging part of my entrepreneurial journey. The work kept coming in; my business was a success!
But alas, me, the Jack of all trades, was struggling to keep up with work. I needed to invest in employees.
The problem that myself and plenty of startups face is the paradox of getting employees early on:
If I hire employees now, I will take home less money but potentially see more money later on. If I don't hire employees, I will still earn comfortably, but have no chance to take on more work.
I enjoyed my work, and the money I earned was great. However, I really wanted my business to take off even further after it showed so much promise.
But I soon learned that finding well-skilled employees to work for you is absolutely tricky. Especially in a small town.
I could have just used online freelancers, but I really wanted to give local people a chance because work is hard to find. Unfortunately, I failed to find anyone reliable.
Moving On & What I Learned from My Startup
An opportunity came my way that I could not refuse. I had to let go of all those clients I worked so hard to build up and temporarily shut down my startup (I will be back, I promise!). It was one of the saddest days of my life.
However, the offer included work like video production and podcasting, which I wanted to get into.
I still keep in touch with my clients today. I had a great time working with them and their employees.
Here are a few crucial lessons I learned from my startup:
Build relationships with your clients first before you build an income.
Lower your personal expenses so you can charge less or survive the initial stages of your startup.
Keep evolving by listening to your clients' needs and building a service to satisfy that need (or want).
Try to find at least one (or two) experimental paying clients. These are the clients that you have a good relationship with. They don't mind if you try out new services with them, and they are willing to pay for your efforts. This will help you learn and evolve further.
Good employees are absolutely hard to come by, but necessary when its time to upscale your startup.
Have you also tried running a one-person micro-startup? Please share your stories in comments if you have any.
---
Created by
Jameel Randeree
Advanced Online Marketer, Content Manager, and Writer for vyper.ai/blog This is where I share my most valuable marketing lessons, mistakes, and career goals.
--- ---
Related Articles