Life Of an Aspirant: Expectations and UN-expectations
Life is a sphere of struggles. It has to go. Don't come under the pressure of life.
In every students life there comes several phases where he needs to decide what to choose to shape his career as desired. One such phase is when he passes the 10th standard. Generally, many would have decided it at a very early stage. Yes, I was one of them. It was clear for me that I have to do Engineering in future with the stream I was interested in. Now it was to be decided where to join for Intermediate. Whether to continue in KV with CBSE syllabus or join in any IIT coaching institute with Andhra board. Since, I studied in Andhra Pradesh that is famous for its coaching institutes to send many students to highly prestigious institutions like IIT's, NIT's, BITS, and AIIMS. As I have heard a lot from the people all around me saying that IITs are best Institutions for Engineering in India. Even I have seen my elder sisters trying for it in their time. Being a resident of Andhra Pradesh you would have heard the names of these two institutions very often for IIT coaching. They are Sri Chaitanya and Narayana. I decided to go for Sri Chaitanya. Since the fees were high I have given exam for some fee concession over there and managed to get some.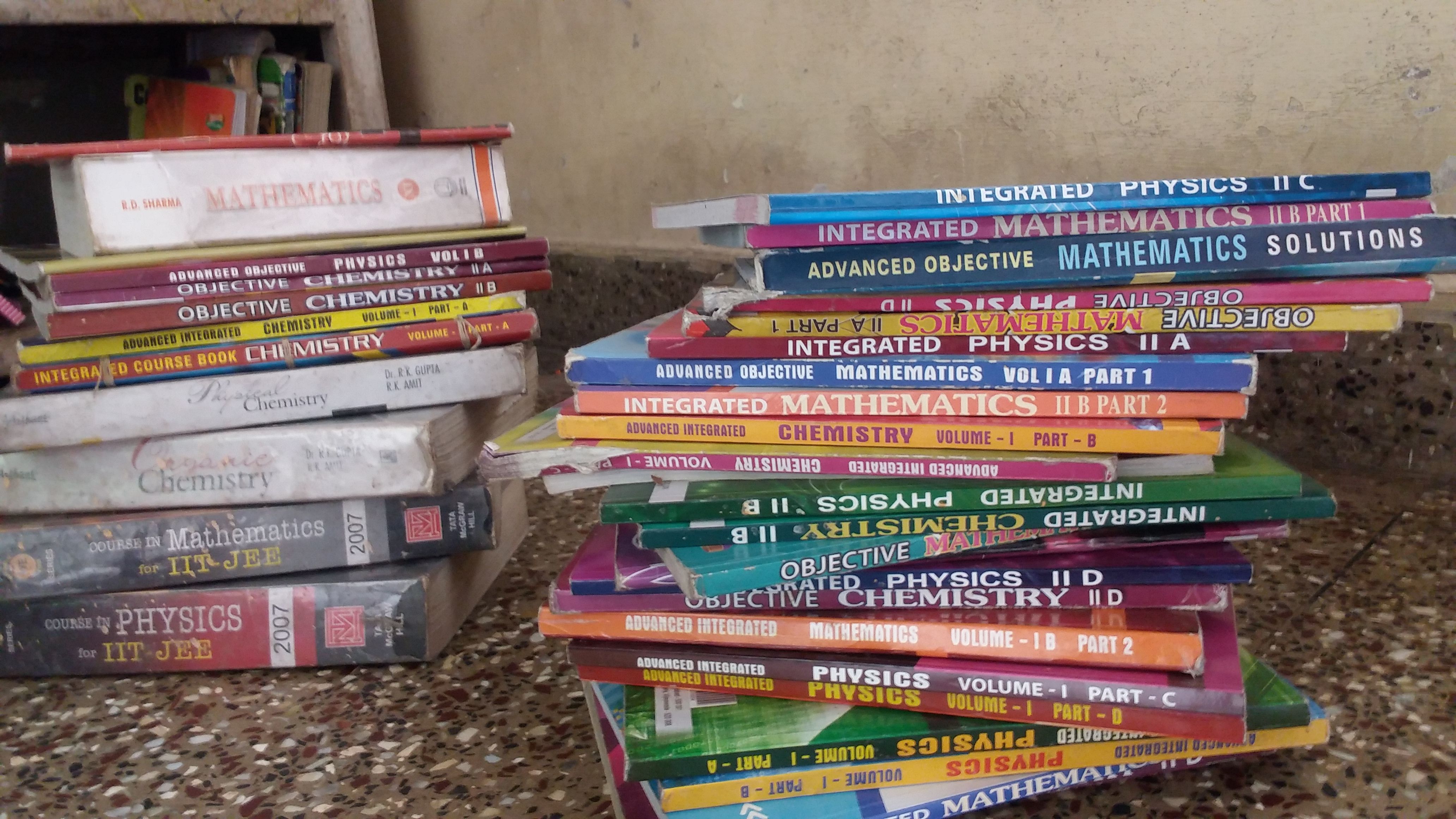 Now this was a very important phase of my student life has just begun. This was the phase that required hard work and sincere efforts. Since, I joined as an extraordinary candidate based on my 10 CGPA grades in my 10th standard. I was joined in IIT Premier League (IPL) Batch. The flow of the completion of syllabus was at a very fast pace. But, though the faculties were very good and also being a bright student in my school I was facing some issues in understanding the subject properly at very initial stage. The reasons are-
1) I had missed the initial bridge course that will be conducted basically for the CBSE students as they lack some of the basic topics in their curriculum in their schools.
2) I belong from Uttar Pradesh and was not able to understand Telugu that the faculties used many times while they teach.
Time and Requirement always shows its effects. I tried to learn the basics and also tried to move parallel with my syllabus as the syllabus was so vast and even the pace was neither slow. Even after trying hard we missed out several topics to be understood properly. That used to affect the scores what I scored in the weekly exams conducted on the topics for that week. The exam was conducted in IIT exam pattern and EAMCET pattern also. We had to work hard daily to get good score in the weekly exams conducted. We had to attend classes from Monday to Saturday. Exam used to be there on Sunday Morning session and Monday evening Session. Sunday used to be IIT Pattern Exam. Even the general working days starts from 8:30 AM and end at 5:30 PM. After that also it was mandatory to stay for self-study till 7:30 PM. Since, I was a day scholar and was staying about 12 km away from the college so had to take bus to travel to college and it was not direct too. Thus, I had to start from my house by 7 AM and used to reach home back by 9 PM. My overall performances in the exams were not at all good. I hardly used to reach up to 50 percent. But, continuous poor performance may sometimes lead to move you to some lower sections as well. Yes, I have been sent to 3rd section from the 2nd. To get back that position I tried using shortcuts and was the time I forgot that I am studying for a goal not for getting good scores. I realized it soon and started to focus on my basics and focus on my strength subjects too. I was facing some challenges mostly with numerical in whatever subject it is.
Along with the time two years were passing and the time for the real assessment was near. That year 2013 few decisions were taken for AIEEE and IIT.
1) The exams of both AIEEE (JEE Mains) and IIT (JEE Advanced) were combined. The candidates who qualify JEE Mains (Top 20 Percentile) can only give for JEE Advanced.
2) The Board (40%) and JEE Mains (60%) will be considered to calculate the AIR of the candidate.
Now, it was very important for the aspirants to score good percentage in the board exams along with the Mains marks. Since, Andhra board exams are not that tough. They can be learnt and one can easily score above 90% after studying the whole syllabus for one month sincerely. So, all the aspirants and even the college itself started to focus on the board exams and were giving proper opportunities to prepare for the board exams keeping the Mains & Advanced aside. Board Exams was to be conducted in March and JEE Mains was selected by me was Computer based and was scheduled in April.
Like any other aspirants I was also busy with my daily preparations with the help of college. That was the time when something tragic has happened in my life. I remember it was Feb 13, 2013 around 11:30 PM. I had lost my Mom on that day. She passed away. It was a sudden Heart attack. It was the time when I had to stay strong; these are some of the circumstances where human has no control over it. They have to face it, whatever the way they wish to. Post activities were taken care at vizag itself and later my family went to village but, I was stuck with my Practical exams date in between those 13 days. After done with my exams I too went to my village. After I came back from village less than a week time I had my Board exams. I gave all the exams properly. In Andhra Board the percentage is calculated after combining both 11th and 12th marks. I had 94% in 11th but due to some low scores in 12th I could manage to score overall just 90.5%. As mentioned earlier in Andhra Board it is easy to score thus my percentile for 90.5% was only 67% in Andhra Pradesh.
Now, again the time for JEE Mains preparation has started as it did not have more days left for preparation. I gave the paper. Did not go that well. I felt physics more challenging so started with it. I have given more time in physics and chemistry. Hardly only 30 minutes were remaining for me to solve math. I could not attempt each question with proper time. I was able to score overall 152/360 in JEE Mains (P-49, C-67, and M-36). Since, I had not made many negatives in the overall paper so at least I was happy with it. Always try to give your exam confidently. Don't give away for negatives. But, here comes the AIR after the addition of 40% board marks. I am general category and thus my rank was 78,930. What you guys must be wondering I too had the same feeling. No, Not at all possible to get any NIT. But yes, at least I got the chance to write JEE Advanced. My score was among the top 20 percentile in Andhra. But, that is different I could not qualify in that.
Now, it was the time I need to think what next?
Either, I haven't given any other Engineering Entrance exam or I was stuck to decide based on some terms and conditions like for GITAM UNIVERSITY I was getting any possible seat I required since I scored good in that but the challenge was to pay the fees beforehand and they won't refund it back if I was not joining. I had to take the decision as I was hoping for JEE Mains results would come something good. So, I decided to take the chance.
It was only the hope that has kept me in the counseling process. Keeping all the hopes I filled all the colleges and all the branches based on my preferences. College preferences were first taken care and as per my preferences my 1st branch used to be Electrical & Electronics Engineering. But, you all know the reality with the rank 78,930 it was impossible to get any NIT based on the previous year's analysis. As per my research seat that went to the last candidate in any NIT had rank 42,000 the previous year. The similar happened round 1, 2 and 3 passed on but no seat. Now it was only the Spot round that could have helped me. Still the hopes were at its peak. Since, that is the thing I could do at that point of time. I can only wait and give my efforts for what comes my way. I filled for spot round as well and had to report at NIT Warangal. Again this time I filled whatever colleges and whatever branches available. Yes, this time I was very much lucky for not only I got NIT but even I got my 1st preferred branch as well. Yes, I got a B.Tech seat in Electrical & Electronics Engineering from NIT Nagaland. I exactly don't know what could be the reason that with such a huge AIR I got a NIT seat but sudden change in the pattern could be one primary reason for it as it has affected many in both positive and negative ways personally.
IF YOU THINK YOUR TIME IS NOT GOOD
Life is a sphere of struggles. It has to go. Don't come under the pressure of life. Always move with a smile on your face and you can do all those what the whole world aspires of doing. If you feel that you have got all the pains and grief in your life and not getting what you desire. Wait for the correct opportunities with patience and you can do wonders with your hard work.
WHO ARE THE PEOPLE WHO BECOME GREAT?
The one who has never faced any challenges in their life can never become big nor do big. The one who faced several difficulties and challenges in life, accept them and just believe in yourself and you can do wonders. It is the sunlight that has helped you grow & keep moving for your success. You could have slept much before if it was Shade.
---
--- ---
Related Articles