Lip Augmentation Service: DOs and DON'Ts 101!
You can come to Doctor-AMB (Anna Mariya Borodina) for lip augmentation service in Denver!
---
Doctor_AMB (Anna Mariya Borodina)
5 months ago
|
2 min read
---
Hey, do you know that a recent survey shows that lip augmentation service in Denver has become the most sought-after non-surgical cosmetic treatment? Yes, you have read right! And it means that most women are crazy after the perfect pout. Lip augmentation increases the volume of your lips while balancing the asymmetrical lips and improving their shape.
But to get the most out of this lip augmentation treatment, proper care is necessary. And knowing what to do and not do in this guide will help you ensure that. Have a look!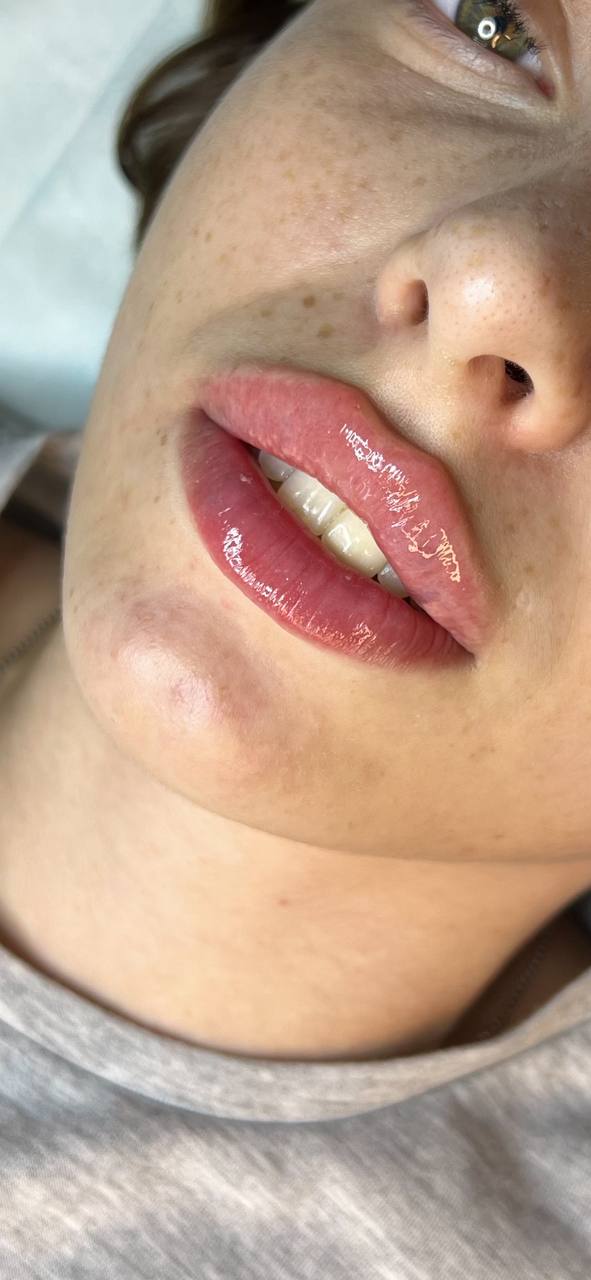 What Can You DO and What Can't After Lip Augmentation?
Suppose you have just stepped out from the clinic or are getting ready to go there for lip augmentation treatment. Then, you should have an idea of the big no-no here, even though this process doesn't need downtime! Such as:
Never doing workout too much within 24 hours after lip augmentation treatment

Avoid going to saunas and steam rooms and getting hot baths

Try to avoid laying on your back

Don't drink alcohol or hot beverages

Never use a straw to drink beverages or juice

Don't exfoliate the area
Following these steps may help to prevent soreness, bruising, and swelling. Try to be careful about a couple of days about your actions to make sure you heal quickly!
However, there are some other No-No you need to remember-
Kiss after lip augmentation:
Avoid aggressive kissing for at least 72 hours after getting lip fillers. Kissing might be uncomfortable due to swelling or tenderness of the lips at first. But yes, light movements with lips, such as smiling or giving a peck on the cheek, are allowed.
What about Oral sex?
Doing so within a couple of days after lip augmentation treatment can put unwanted pressure on your lips. And since it can affect your healing process, you better wait!
Now, see what you can do after getting lip augmentation treatment-
You can ice your lips to reduce swelling and bruising.

You can take a shower, but carefully so your lips don't get hurt.

You can have food, but after the numbing agent wears off.

There's no problem making any appointment just after the treatment.
Where's the Best Place to Go for Lip Augmentation Service in Denver?
Come to Doctor-AMB (Anna Mariya Borodina) for lip augmentation service in Denver! She is highly skilled, and with her, you can be in safe and steady hands. Visit doctoramb.com to learn more!
---
Created by
Doctor_AMB (Anna Mariya Borodina)
Doctor_AMB (Anna Mariya Borodina) is an innovative skincare treatment solution in Denver, where we use state-of-the-art technology and high-quality skin care products to help our clients look and feel their best. With our highly developed facials and skin treatments, you can make your skin appear perfect, fresh, and rejuvenated. It's a revolutionary skincare treatment center situated in Denver.
--- ---
Related Articles