List of Most Durable and Best Smartwatch of 2022
If you are looking for the durable and best smartwatch for android, you have come to the right palace. Below, we will present you with the list of the best watches.
---
Muhammad Ans
9 months ago
|
2 min read
---
Smartwatches are in huge demand. Due to feasibility, and the feature that they offer, more and more people have become inclined towards using the best smartwatch for Android. There are several smartwatches available that are premium quality at great prices.
In this blog post, we are going to talk about some of the most durable, smart, sophisticated, and amazing smartwatches of 2022. The great thing about these smartwatches is that they would be extremely affordable.
List of Durable, Best Smartwatch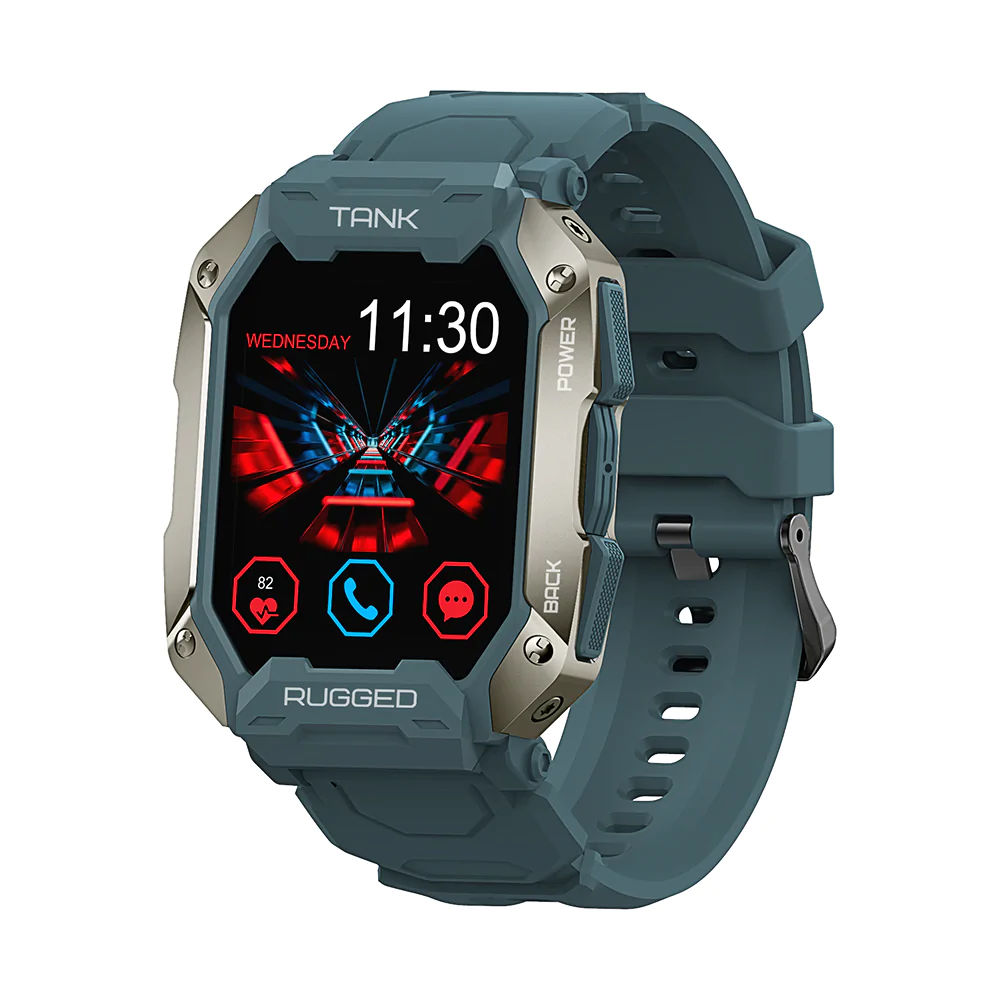 The first smartwatch on our list is the KOSPET TANK M1 PRO. This is an excellent watch that offers a sleek, and modern design. The watch comes in two smart colors, black and green. It has an IP69K waterproof and 5 ATM, thus ensuring that it is completely waterproof.
You can take it for a swim or for a dive in the sea, your watch will withstand every level of water. Another great feature that this particular watch offers is that it allows Bluetooth music playback as well as Bluetooth calling.
Its 1.72-inch screen display is great for people who prefer watches with big dials. What's more, is the impressive battery life that offers 50-day standby time. The watch also has about 24 sports modes, several health monitoring functionalities, and compatibility with different languages.
This is another great addition of KOSPET to their rugged watch collection. The beautiful, and smartwatch is available in green and black color.
The 1.72-inch full-touch display along with TFT technology provides a clear and crisp display.
The battery standby time is also impressive. The watch offers 50 days of standby time and 15 days of daily use.
Another great thing about this watch is that it offers health monitoring functions including blood sugar, heart rate, etc.
You can also enjoy 24 different sports modes and the watch is compatible with different languages.
TANK T1 is among the most famous watches of Kospet. Although this is the base level watch and there is a pro version also, we believe it to be worthy of our list.
The watch has a sleek design and is available in black and green colors. The smartwatch comes with 1.32 inches display that has TFT technology, and 360 x 360 resolution.
TANK T1 offers almost 20 different sports modes, along with compatibility with a number of languages including Chinese, Russian, etc.
What's more is that the watch offers different health monitoring functionalities including heart rate, blood sugar, and much more.
This is an advanced version of its predecessor, TANK T1. The watch comes in 2 colors black and green.
The beautiful round dial watch is available in black and green color. It is among the best smartwatch for android as it offers outstanding features and amazing functionalities. The watch offers a number of health monitoring applications including heart rate monitor, blood sugar monitoring, and much more.
If you are looking for a unique shaped-dial watch, we recommend the KOSTPET ROCK Smartwatch. This amazing watch comes with a 1.69 display that is huge. It enables smart notifications.
It comes with a 350mAh battery and offers an impressive 50 days of standby time and about 14 days of daily usage. Moreover, the watch is 3ATM waterproof and it can monitor your blood pressure, heart rate, and blood oxygen.
---
--- ---
Related Articles