List of Top 8 Digital Marketing Agencies in Chandigarh
To broaden your reach in getting the right digital marketing agency in Chandigarh.
Are you looking to expand your career horizon as a Digital marketer with a well-reputed company in Chandigarh?
Well! If that's correct, then you might be thinking of a company to work with that could help you strengthen your skills and capabilities.
Not to worry, we are here to help you with the same! Through this documentation, you will get a better understanding of the Top Digital Marketing Companies in Chandigarh with whom you can build your career.
However, the first thing that will strike your mind is What is Digital Marketing? And how will it help in career growth?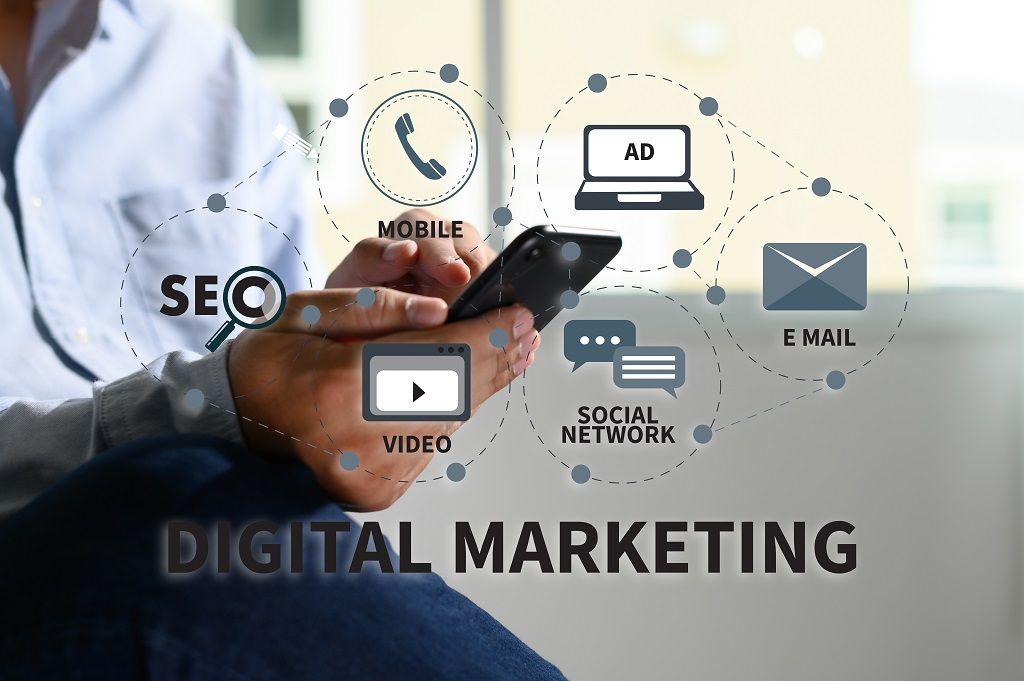 Digital Marketing is the latest concept being used these days to advertise the products/brand digitally on various platforms such as Google, Bing, Facebook, Instagram, etc. using electronic devices or tools. It can be online as well as offline.
Undoubtedly, any brand or company can avail benefits from the services offered by a Digital Marketer. Some common benefits include brand recognition, attracting potential customers, increasing profitability, and much more!
Top 8 Digital Marketing Agencies in Chandigarh
Grow Matrics
Webdew
PPC Champ
Megrisoft Limited
Ink Web solution
Webomaze
Tec Hindustan
Technofy India
1. Grow Matrics: Founded in 2017, Grow Matrics is a leading digital marketing company in chandigarh with vast experience in Internet and Search Engine Marketing.
Grow Matrics is dealing with many domestic and international clients providing several cost-effective IT solutions such as SEO, PPC, Lead Generation, SEM, SMM, Content Writing, etc. To date, they have worked on more than 500 projects for top ranking and business growth. They also provide digital marketing course in chandigarh and also trained more than one thousand students.
It's an excellent company for freshers where they will have plenty of exposure to the Digital Marketing method and trends under the supervision of a highly qualified team.

Location: 4th Floor Phase, F-351, 8-B, Industrial Area, Sahibzada Ajit Singh Nagar, Punjab 160055
Phone: 08708490603
2. Webdew: Webdew is a full-service Digital Marketing service firm in the Chandigarh region with over 4 years of experience in the IT Industry.
The company aims to nurture companies that are reeling around HubSpot. They are not only expertise in providing Digital Marketing services but are also specialize in Graphic Designing, Website Development, and Content Writing.
It's a great place for freshers to start their career as they are expanding their team and actively looking for artistic people. With a presence in three different locations, one can have a familiarity with the western process of digital marketing.
3. PPC Champ: PPC Champ is an Adword Management company in the Chandigarh region with over 4000 clients from the USA and India. They specialize in Digital Marketing and have been serving small, medium and enterprise businesses since 2010.
PPC Champ is a smart option for the people ready to expand their boundaries in Digital marketing services, Brand building, Lead generation, ROI and much more!
4. Megrisoft Limited: Founded in 1992, Megrisoft Limited is one of the oldest IT companies in Chandigarh serving its clients with SEO, social media marketing, web solution, Content, paid advertisement and e-commerce solutions.
Megrisoft invites Freshers to join their organization where they can learn broader terms of Digital Marketing. With vast practical knowledge and training, freshers can enhance their skills to increase their career growth.
5. Ink Web solution: Ink web solution is a well-known digital marketing agency founded in 2008. They have provided world-class solutions to more than 20,000 customers in website development, marketing and software development, search engine optimization, search engine marketing, domain registration, pay per click and email marketing, etc.
It's a good company for every fresher to join because it provides Industrial training and practical knowledge of real projects. With over 30+ talented workforce, freshers can develop their capability and performance in the Digital Marketing field.
6. Webomaze: Webomaze is a prominent IT solution company in the Chandigarh region with over 40+ employees who tend to deliver practical, customized solutions and consultation support for Digital Marketing services such as PPC, SEO, SEM, Content building, etc.
Hence, it is a wise option for freshers to make up a career in this great organization.
7. Tec Hindustan: Tec Hindustan is a renowned digital marketing agency located in Mohali. It is a top-notch company that allows brands to co-create, join and build a bond with their clients through social and mobile platforms such as SEO, SEM, SMM, Lead Generation, Google Adwords, Link Building, Blogs, etc.
Being a one-stop-shop for all the IT and Business Solutions related requirements, a fresher must join their team.
8. Technofy India: Technofy India is the growth-focused provide the best Tech Minds are here to build your next Algorithmic Product or Hire our experts Remotely to feel like your own resources. with the talented and energetic team working dedicatedly to provide quality work to its customers. This Digital Marketing firm serves companies in staying ahead and helps brands in taking an edge over the whole thing. They create the entire broad plans for your brand and run it for you.
Very uniform in its approach to Online Marketing, this Marketing Service Provider is a flawless combination of Technology and Creativity.
Apart from this, it is renowned as one of the top IT solution agencies in Mohali that offer services like website design, app development, software design and development, social media marketing and content development.
This is one of the perfect companies to join as a fresher or experienced because they don't only focus on work but also help you to improve your skills through weekly tests and assignments. Freshers can learn to work in multiple roles helping them in career growth. With over 50 skilled and young employees, who have the zeal and determination to give their best, this is the right choice for anyone to join.
Location: 4th Floor Phase, F-351, 8-B, Industrial Area, Sahibzada Ajit Singh Nagar, Punjab 160055
Phone: 08591442116
In a nutshell,
Whether you want to work in an agency or work as a freelancer, it is very crucial to know the Digital Marketing process and its concepts. If you want to be hired as a full-time employee, it's vital to choose a company wisely before dressing up for the interview.
To broaden your reach in getting the right digital marketing agency, we have combined a list of the Top 8 Digital Marketing Companies in the Chandigarh region who have worked so hard in getting top among many other agencies.
---
Vijay Dehraj is an Internet Entrepreneur, Blogger, and Digital Marketer. But by heart, He is a real hustler who always had a dream to make every enterprise alive on the internet with the help of his skills, strategies, and growth mindset. There are not very many things he is energetic about, out of which the most vital one is learning and sharing.
--- ---
Related Articles