Little brothers — how smart devices with edge analytics are helping business
Access Control Panels
If George Orwell was writing his novel in our time, we would meet a hero who lives in an era of inconspicuous smart devices such as access control panels and portable video recorders. The novel could change its ideology from "Big Brother Is Watching You" to "little brothers", which would control the hero's world even more effectively.
In this article, I'll describe modern video surveillance and analytics devices. These devices are not aimed to scare you with the constant surveillance, they exist to provide greater control over business and life processes.
The power of "Big Brother" in the book laid in all-vision and constant control, we, in turn, propose to introduce smart systems into a business to assist and improve business management.
The market of smart devices with onboard video analytics (edge-analytics) is growing day-on-day. The choice of devices and manufacturers is quite wide. Existing devices solve many business issues without being dependent on an Internet connection.
The key advantage of these gadgets in the modern world with a high pace of life is the quick response and speed of their systems. Now you will meet each of them with a more detailed description. (And remember, we're watching you read till the end).
Access Control Panels
"Touch-free access is now easier than ever." One cannot disagree with this statement when they get acquainted with the capabilities of access control panels that use face recognition at full capacity.
Authorized Access or Physical Access Control System (PACS) has come a long way from using keys, PINs, cards, and fingerprints. Today, we're entering, no! We have already entered the era of face recognition.
The use of these systems to control access and time attendance was an inevitable trend. Face Recognition Terminals provide greater security, increase efficiency in access control and time tracking, making the process easier and faster than ever.
Modern Face Recognition Terminals provide excellent recognition in any environment with an accuracy of over 99%. The speed of recognition is about 0.2 sec. It is also possible to install a device that clearly works in low light or even total darkness. Such a system ensures top-level security. It cannot be fooled and data ensures complete confidentiality.
At the same time, you can easily control the operation of your devices. Various access methods, remote control via a mobile application, and convenient web interfaces aimed to ensure easy use.
There are many scenarios for using Face Recognition Terminals. For example, in schools where safety is a top priority. Or in the office and retail to control access and attendance of the workplace by employees without the possibility of using any deceptive schemes, since the face cannot be changed and it is always with you.
That's the way to make the work of employees completely transparent. Manufacturing plants use strict access control systems to ensure security and privacy.
On October 29, 2020, Tinkoff company reported that they had installed a thermographic access control system based on face recognition in the office.
Tinkoff placed turnstiles at the entrance that interact with access control panels to automate the process of measuring the temperature of employees, checking for a face shield and recognizing an employee by the face.

Smart cameras
Artificial intelligence takes an important place in our life and influences many of its aspects. The Internet of Things (IoT) connects almost everything in our world, and AI-enabled devices do it faster and more efficiently. CCTV cameras are no exception.
With advanced technologies such as WDR, 4K, night vision, and smooth streaming, cameras can clearly see and recognize objects regardless of the external environment.
Whether it's cameras that focus on people or vehicles, today they are able to see more using machine learning technology. These cameras capture more faces in one shot from wider angles. They detect and distinguish people and vehicles from other objects with higher accuracy and recognize vehicle license plates with over 98% accuracy.
These systems analyze video streams, determining the length of the queues and the number of visitors to optimize the resources of the retail facility during peak times. The solutions offered by modern smart systems integrated into cameras are not just video and graphic data but the knowledge necessary to build a more efficient business.
Hikvision has introduced a completely new generation of cameras to its existing DeepinView line. Cameras in the new sub-series are equipped with several algorithms that can be selected and activated discretely depending on the needs and then switched again as needed.
The AI-powered deep learning algorithms improve efficiency and expand the way modern cameras are used.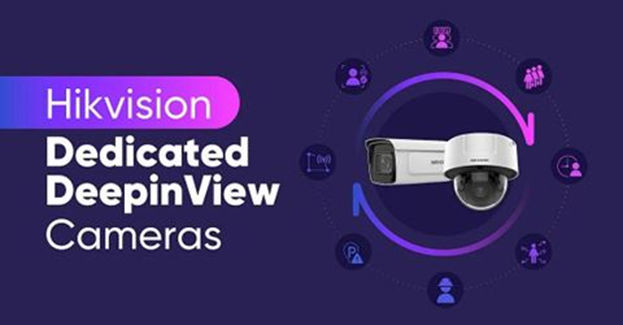 In 2017, SmaSS company developed a new type of cameras that could perform all the analytical operations onboard and make decisions independently at all.
To operate in this way, cameras were integrated with a high-performance SoC (System-on-a-Chip) to perform computer vision processes and NPU modules (neural processor), which allow implementing artificial intelligence algorithms onboard the device.
The first sample of such cameras was shown at the international exhibition of retailers NRF (National Retail Federation) in 2018, and already in 2019 at the same exhibition in the USA the first concept of a Store solution without cashiers was presented, implemented only with the EDGE SmaSS cameras.
On June 20, 2019 the Walmart company announced that they installed smart cameras able to recognize theft of goods in stores. Due to artificial intelligence algorithms, the cameras calculate when food is put into a bag without being scanned by a cashier or self-service machine. If the system detects attempts to commit theft, it will notify the security staff.
Walmart's losses due to theft and scanner errors reach $4 billion a year. In 2017, US retailers lost about $47 billion due to shoplifting, according to data from the US National Retail Federation.
Walmart also claims that artificial intelligence will help prevent not only theft but also other adverse situations and, in general, will help to improve the safety of visitors.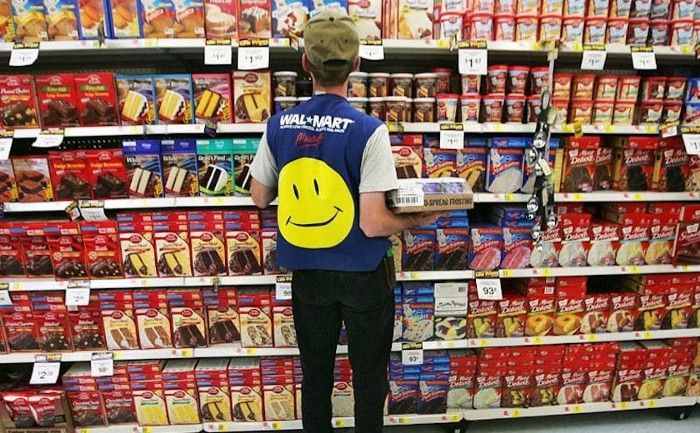 Portable video recorders
Many lines in today's article are dedicated to security. Private security companies occupy a large business sector as well. Mobile video surveillance is one of the solutions that are relevant to officers or commercial security companies.
Portable video recorders with built-in analytics may become a must-have for all employees of various services in the foreseeable future.
They are also useful for non-military organizations. For example, forestry workers need wearable video recorders to improve their effectiveness against poaching when visible evidence of violations or conflicts is needed.
The possibilities of using these devices are constantly expanding, and the set of functions of each specific device differs depending on the tasks. Already today, portable video recorders are used by employees of industrial and mining giants and public organizations.
For police officers, devices have been developed with the ability to continuously record up to 24 hours, with an integrated GPS module and a convenient mount that do not restrict human movement.
On May 22, 2019, the internet revealed information that Russian police officers use wearable cameras with face recognition functions. The devices developed by NtechLab look like small walkie-talkie sets that are attached to clothes.
Cameras separate individuals from the stream of people and compare them with images in databases. If the faces match, a notification will be sent to the back screen of the device, developed to view photos and information about the person.
NtechLab continues to study market needs and expects that the cameras will be of interest to law enforcement agencies, the National Guard, and will also be useful for border control and identifying passengers without tickets in public transport.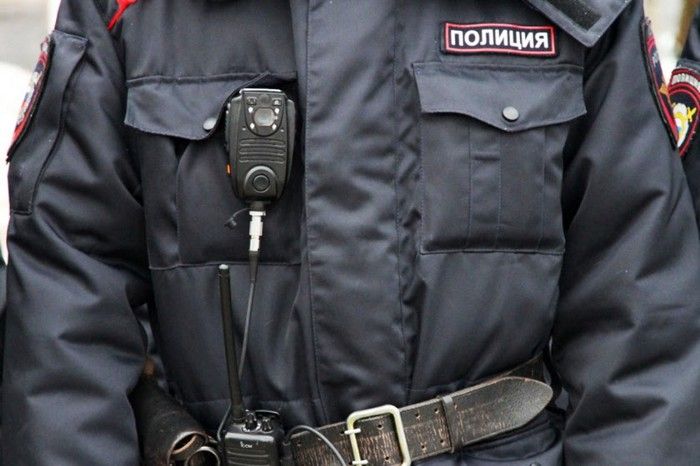 Bridge with onboard analytics
Besides installing smart cameras, one needs to take care of convenient control of its operation and access to recorded data. Ivideon proposed to create a unified video surveillance system with video analytics support from any cameras, even those that are not equipped with AI onboard.
Ivideon Bridge is a small device that connects up to 16 cameras and recorders to the Ivideon cloud with access from anywhere. The system provides the ability to view video from cameras with sound via the Internet from any phone or computer and allows you to configure push notifications according to the necessary parameters, for example, if there is movement or the camera turns off.
The brightest thing about the Ivideon Bridge based on the Nvidia Jetson Nano is that the device has video analytics onboard and able to perform face recognition, counting visitors, analyzing cashier's actions, plate recognition, and access control.
Conclusion
"Little brothers" gains more popularity in the world as a whole and business specifically. These systems help entrepreneurs to control the processes of their companies. Modern Physical Access Control Systems provide contactless access, which has become safer and easier than ever.
And smart cameras with artificial intelligence can analyze large flows of information and solve a wide range of business issues. Portable video recorders help employees of various services to keep constant video recording of their activities, increasing the safety of workers, and resolving disputes.
Bridge with analytics on board, in turn, offers to combine video surveillance and video analytics into one ecosystem with convenient access at any time and storing material in the cloud.
There are disadvantages of these systems, which are high cost and poor choice of devices. However, edge technologies are only gaining momentum and are already able to offer business solutions with full autonomy and fast work speed.
---
Created by
Vitalii Vinogradov
I am a tech product manager experienced in innovative products. Launched one of the world's first B2B Cloud Face Recognition platforms which is used now by people all around the globe. Expert in AI/ML, IoT and Web products. Constantly learning. Love to work with great engineering teams
--- ---
Related Articles