A Little Fear Goes a Long Way to Attract More Business
Brands build better when people clamor to get on board for fear of missing out. Those who can stoke the flames of anticipation will singe the competition.
Fear of missing out creates welcome high anxiety for customers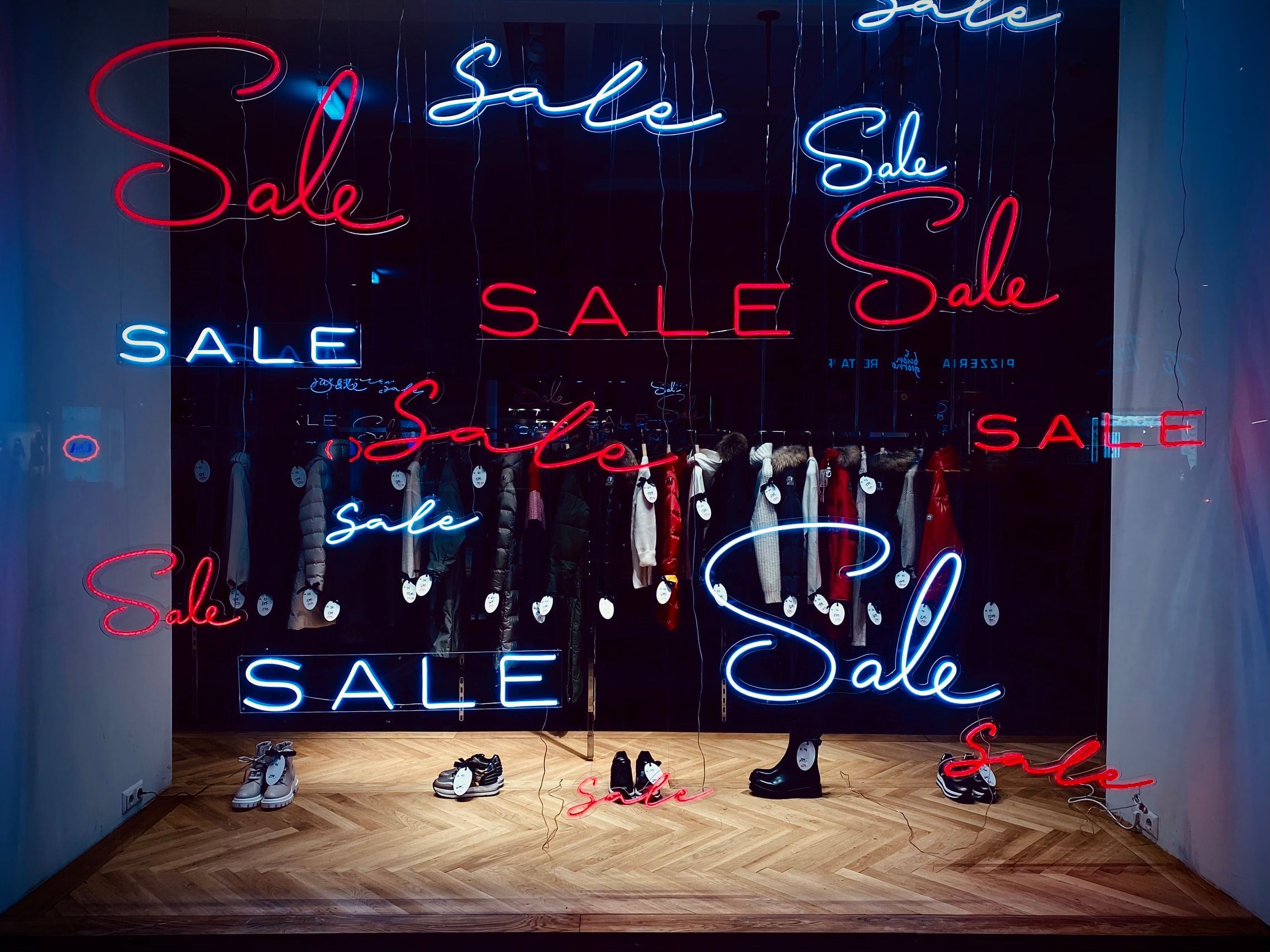 Brands build better when people clamor to get on board for fear of missing out. Those who can stoke the flames of anticipation will singe the competition.
That would make the winning business extremely happy. For May King Tsang, it's another day at the office.
With single-minded focus, Tsang has practically patented fear of missing out, otherwise known as FOMO. The acronym has become a subset of marketing.
Together with digital marketing expert Madalyn Sklar, Tsang talked about creating FOMO to build your brand.
Missing out on bargains is great motivation
A little fear goes a long way by attracting anxious customersmedium.datadriveninvestor.com
Fear of missing out creates tension that consumers can't bear to tear themselves away from. It's like a mystery unfolding with the business as the lead character.
"FOMO in business it's a good thing," Tsang said. "Creating FOMO is about generating so much buzz and excitement on your socials to make our lurkers — because let's face it, we all have lurkers — feel that they do not want to miss out."
Ideally, there should be motivation to do something.
"When incorporated into your messaging, the fear of missing out makes people more likely to take a desired action," Sklar said. "It could drive them to sign up for something before a deadline or make a purchase before the cart closes."
Lurkers are on the sidelines, perhaps too shy to get involved. They also have desires. Properly applied FOMO might help to pry them loose.
"People lurking are watching your content, might not like or share it," Tsang said. "Obsess with creating great content for them. When the time is right for them, they could approach you about your products and services."
Make Them Move
The main objective is to encourage activity.
"Lurkers read, watch or listen to your content but don't engage," Sklar said. "They aren't leaving comments that let you know they're there. Sometimes it may feel like no one is paying attention, but the lurkers definitely are.
"You'd be surprised how many people lurk during a Twitter chat," she said. "We have no way to track who is there unless they tweet with the hashtag."
There are assorted ways to create fear of missing out. One approach could be to create a magic carpet of curiosity that you can pull out from under consumers to get their attention.
Businesses Survive by Capitalizing Through Reaching Out to Everyone
Sales funnels start with drawing potential customers' attentionblog.markgrowth.com
Tsang has a more thought-out method that she describes in her five steps to FOMO:
Build Your Community

Relationship Building

Authority

Notoriety: Create Your Own Public Relations

Direct Communication
"The first letter of each step spells brand because everything begins with your brand," Tsang said.
Dangling rewards will also draw people in.
"If you want to create FOMO, first come up with an offer your audience would be interested in, whether it's an event or a product or service," Sklar said. "Then add a sense of urgency such as a deadline or limited spots being available to push them to take action.
"You'll also want to share teasers to get people excited and interested in your offer," she said. "Even expiring bonuses can trigger feelings of FOMO and inspire action. You can even tell people what they'll be missing out if they don't sign up, purchase or take other action."
From Trust to Anticipation
Relationships are built on trust. Once you have that, you can build anticipation.
"Help others without expecting anything in return," Tsang said. "Share their content. Recommend their services. Comment on their posts to start building relationships.
"Plus, FOMO could be generated by others for your business as they recommend your services to others," she said.
Envy can be a potent tool.
"Sometimes people can fear missing out if you're building relationships with others and not them," Sklar said. "They'll want to get in on the action."
Brands Draw Attention with Paid Media
Build awareness and retain existing customers at the same timemedium.datadriveninvestor.com
As a leader, you have earned authority. Using it wisely, people will follow your lead so they won't miss out on anything.
"We buy from people we know, like and trust," Tsang said. "How to build trust? Showcase our authority. You are the leader in your industry. Prove it. Share blogs, interviews, videos and tips. Remember to create content for the lurkers to showcase your authority."
Sklar emphasized to always focus on providing value.
"Share your experiences, your knowledge and your skills when showing up to create content for your audience," she said. "It'll help them see that you know your stuff and keep them coming back for more."
Businesses or charities must be assertive in publicizing themselves. Telling everyone what they do well will bring potential customers who want to join a good thing so they're not left out.
Tsang noted that Kinder Leeds asked volunteers, speakers and sponsors what kindness meant to them.
"They want to see thoughts shared on social media," she said. "Like, share and comment on posts using your hashtag. Show gratitude to everyone involved. This is FOMO 101 for your cause or business."
Having a Constant Presence
Creating fear of missing out is not a hit-or-miss proposition.
"Make sure you're showing up regularly if you want to get noticed on Twitter," Sklar said. "Post new content, and keep people updated about what's going on — whether it's an event or a limited-time offering.
"Twitter Spaces is also a fantastic way to get noticed," she said. "It's an amazing way to make new connections. Because these conversations disappear afterward, people will definitely fear missing out."
Sklar goes deeper in her article, "Twitter Spaces for Business: How to Start and Manage Your Space."
Spaces Makes Engaging Really Easy With Your Friends on Twitter
Bring your voice into conversations with satisfying resultsmedium.datadriveninvestor.com
Tsang gave examples of how she won clients using the five steps of FOMO:
I demonstrated my live tweeting prowess at Social Media Marketing World where I saw

Andrew and Pete

speak. I pitched to them and was hired three times. It was Andrew who came up with the FOMO Creator.

I also demonstrated my expertise on FOMO creating by interviewing

Chris Bro

from

Lately

, who referred me to

Fuel: The new business podcast

, which recommended me to

BASIS

, the British Association for Sustainable Sport.

Some of my clients see my work within a day and hire me. Some of them can take up to 18 months, and that's OK.
Limited Time Only
"Urgency can be a helpful way to land new clients because it pushes people to take action quickly," Sklar said. "You can create urgency by adding a deadline to the purchase timeframe, making limited spots available or having expiring bonuses."
Your brand defines fear of missing out based on how well you've listened to consumers. Once you have that match, you'll know the proper strings to pull to ping people's interests.
Engage with others if you want to see growth
Build your community out of online and in-person relationshipsmedium.datadriveninvestor.com
"After you've built the know, like and trust factor with your audience, it's easier to create FOMO because people have already established a relationship with your brand," Sklar said. "They won't want to miss out on the things you're doing or offering."
Tsang added that branding is the art of differentiation.
"As rebranding expert David Brier says, 'Branding is the way that consumers identify and experience a product, service or person from the look, taste, feel and sound,'" she said. "So, let your lurkers know your brand is a great one."
About The Author
Jim Katzaman is a manager at Largo Financial Services and worked in public affairs for the Air Force and federal government. You can connect with him on Twitter, Facebook and LinkedIn.
---
Created by
James L Katzaman
Jim Katzaman is a charter member of the Tealfeed Creators' program, focusing on marketing and its benefits for companies and consumers. Connect with him on Twitter, Facebook and LinkedIn as well as subscribing here on Tealfeed.
--- ---
Related Articles