A Little Happiness Will Shine a Light on Everyone's Day
When the world seems stressed, happiness can feel more like a wish than reality. There are a lot of myths about happiness, which everyone should get over.
You have freedom to set your own goal for joy and how to share it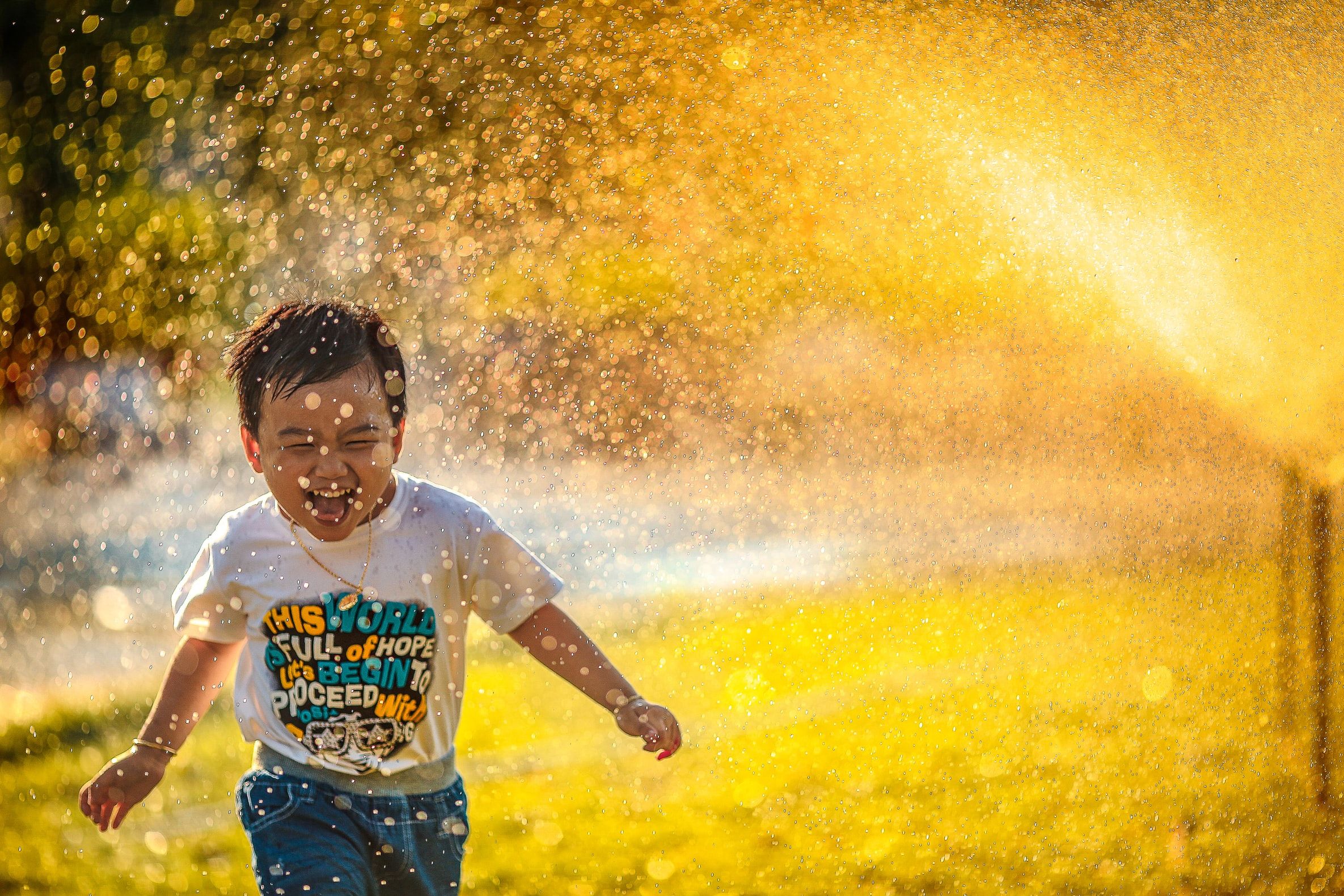 When seemingly everyone is stressed, happiness can feel more like a wish than reality. Guilt about feeling happy is real while people remain in peril in many countries.
That does not have to be the case — much as there is not total happiness or unhappiness in the real world.
Dr. Michelle Frank and Lindsey Turnbull are happy to agree.
Frank advocates for women's health in all domains, especially for ending violence against women and girls. Turnbull founded MissHeard Media, which helps tween and teen girls feel more confident, capable and empowered so they can achieve their dreams.
Great Relationships Based on Trust Lead to Many Happy Returns
Social media selling grows from honest, frequent engagementsmedium.datadriveninvestor.com
For both Frank and Turnbull, attaining joy is not only a goal but welcome relief. During a Sayfty Twitter chat, they talked about cultivating happiness.
By one standard, happiness is not having to be concerned about being concerned. It's a selfish, carefree experience.
"It's a feeling that passes contentment," Turnbull said. "There's a lightness, a joy, an all-encompassing feeling."
Frank seconded that emotion.
"Happiness definitely is unique and individual to each one of us," she said. "For many, what makes us happy is very different from the other.
"This is why seeking similar happiness might not make us complete," she said. "Happiness according to me is freedom from concerns that often cloud our day-to-day life."
Emanating From Within
The feeling goes beyond internalizing.
"It is being happy with self and surroundings, without thinking something might be missing," Frank said. "Often, happiness is cultivated from within and projected outward.
"Simple is the key," she said. "We often look for more complex ways to manage or seek happiness, placing them in people and things. Yet in reality, it is the simplest of things that brings us happiness."
The greater the happiness, the more impulse there is to spread the wealth.
"Helping, giving back and paying it forward work great for my happiness, too," Frank said. "It just brings an inner warmth that is unparalleled."
Good Food Treats You to a Happy and Healthy Life
It's not a matter of too much or too little, but nutritional helpingsmedium.com
It's a myth that you should feel guilty about being happy, as if you can't feel joy when there is at least one person in the world who is sad.
"It's a mistake to think that happiness is a thing you should feel all the time — and if you don't, something is wrong," Turnbull said. "That's very unrealistic and puts a lot of pressure on people.
"I feel content or OK most times," she said. "Happiness comes and goes, and that's fine."
In a sense, the feeling constantly shifts.
"Happiness — like everything else in our life — fluctuates," Frank said. "Even the reasons for happiness change drastically with time and as you evolve as a person.
"In terms of finances, money can alleviate a lot of worries and stress, but it doesn't always equal happiness," she said.
Different Circumstances
No particular event or thing automatically leads to happiness.
"Many times, having things or being in a certain place is equated with happiness," Frank said. "In reality, happiness is what we feel within ourselves. We are more than capable of being happy all by ourselves.
"Happiness looks different for everyone," she said. "Individual happiness is indeed a thing. Happiness in its own way is unique."
Women Want Happy Lives That are Better, Richer and Equal
The pink tax and other hurdles put women behind from the startmedium.com
Being sad or happy is not a matter of all or none.
"Happiness can transition to sadness or moments that are low in one's life, but that doesn't necessarily mean happiness is absent throughout," Frank said.
"Happiness is certainly individual," she said. "It is the societal image and expectations of what happiness ought to look like that makes more people miserable."
Frank noted that sometimes a person's presence is sufficient to make someone else happy.
Happiness is easier when you don't dwell on the negatives. Look for and appreciate the good in people and things.
"Practice gratitude," Turnbull said. "Set reasonable expectations. Learn from mistakes. Don't take things going wrong personally. Of course, that is easier said than done.
"Sometimes we set expectations unreasonably high, which will often lead to disappointment when things don't go perfectly," she said.
Knowing this about herself, Turnbull knows it's time to recharge.
"The ocean breeze unlocks happiness in me when I've been gone a while," she said.
Breaking Free From Monotony
One of the biggest welcome breaks is the festive time of year.
"Holidays are the best," Frank said. "Nothing puts a smile on one's face more than being away from a daily cycle of routine. You have a better perspective when you are back."
Happy customers make your business a success
Excellent service surpasses your customers' expectationsmedium.datadriveninvestor.com
Good books also bring smiles in a judgment-free zone.
"It is so easy to get trapped in the belief that the reason for someone's happiness is a certain way they seek it," Frank said. "It could very well be something else."
Help others experience joy by finding out what makes them happy and trying to accommodate — maybe surprise — them. The key is what makes them happy, not imposing your standard on them.
"Be kind and thoughtful," Turnbull said. "Do acts of service and kindness."
Cycle of Happiness
The central idea is that happiness is individual.
"This means we should help the people around us experience happiness with what they have," Frank said. "Happiness is unique, and it can take a while to realize this. The path to finding happiness often brings happiness on its own.
"Feeling lighter is definitely a reason for someone else's happiness," she said. "Sharing and having someone listen with no judgment is a very simple way to do this. Making someone feel that they belong and are not invisible often can help with contributing toward their happiness."
Make Weddings Days to Cherish for Many Years to Come
Planning budgets now will help bride and Dad have a good timemedium.com
Seeing immediate family and friends happy helps the mood to spread.
"The foremost aspect contributing to my happiness is peace of mind," Frank said. "If I am not at peace, I am rarely happy.
"Giving back, my work, my self-care routine, my family and having time for myself are the simple things that make me happy," she said. "Seeing others happy helps here, too."
Health is also a contributing factor.
"Ill health definitely reduces or eliminates happiness over time," Frank said. "On the other hand, purpose can increase happiness. Naturally, people in our life also contribute to our happiness."
Consider sending gifts when least expected.
"There's nothing like bringing happiness to the ones closest to us," Frank said. "All of that spreads happiness."
Turnbull will not overthink the process.
"Have gratitude and mindfulness," she said. "Notice little things. Share happiness with others."
About The Author
Jim Katzaman is a manager at Largo Financial Services and worked in public affairs for the Air Force and federal government. You can connect with him on Twitter, Facebook and LinkedIn.
---
Created by
James L Katzaman
Jim Katzaman is a charter member of the Tealfeed Creators' program, focusing on marketing and its benefits for companies and consumers. Connect with him on Twitter, Facebook and LinkedIn as well as subscribing here on Tealfeed.
--- ---
Related Articles