The Lone Live Sport During the Coronavirus Pandemic
How Dana White is putting on a fight card during the biggest public health scare of the 21st century
UFC 249 was doomed from the very start. Somehow, it's set to take place in just 10 days.
The original main event of April's scheduled pay-per-view, a lightweight title fight between Khabib Nurmagomedov and Tony Ferguson, has been scheduled (and subsequently cancelled) four times in the past five years.
Each fighter is now on an unprecedented 12-fight winning streak, and Nurmagomedov is the division's undisputed champion. Ferguson won an interim title in 2017, but was controversially stripped after having to pull out of a fight with Nurmagomedov the next year. This was the fourth time these two have been matched up.
UFC 249 on April 18 was supposed to be the fifth. Now one of the most highly anticipated bouts in mixed martial arts history, fans were understandably skeptical of the fight taking place due to its cursed history.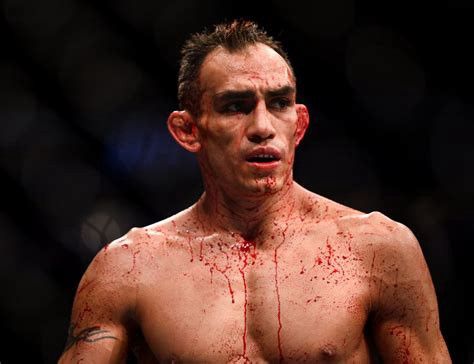 Tony Ferguson at UFC 229. WikiMedia Commons
As luck would have it, the event has fallen in the midst of the Coronavirus outbreak.
Despite this, UFC President Dana White has been absolutely hellbent on the fight card taking place. The pandemic forced him to hold UFC Fight Night: Brasilia in an empty arena on March 14, as well as cancel the next three weeks of scheduled fights after being unable to secure new venues. On March 18, the New York State Athletic Commission issued the following statement:
"Out of an abundance of caution and in line with recent guidance issued by the Centers for Disease Control and New York State, the New York State Athletic Commission informed the UFC that UFC 249 cannot be held in NY."
The Barclays Center was officially a no-go. At this point, virtually every other sporting promotion had ceased operations for the foreseeable future due to the spread of COVID-19. However, White had other plans. Refusing to let Nurmagomedov vs. Ferguson fall through for a fifth time, the UFC president spent the past several weeks seeking a new venue that would allow for the fight to be sanctioned.
As the Coronavirus situation worsened around the globe, the odds of UFC 249 taking place grew increasingly slim. On March 30, Nurmagomedov revealed via Instagram Live that he would be unable to leave his home country of Russia to participate in the fight due to travel restrictions enforced by the country. Fellow Russian Islam Makhachev, who was also slated to compete at UFC 249, found himself in the same position.
Dana White was now in an even more difficult scenario. He'd lost what might have been the biggest fight of 2020 due to the lightweight champion being stuck overseas.
As COVID-19 continued to spread and take lives around the globe, it became increasingly clear that if White was to put on this event on April 18, it would have to be done exclusively with fighters in the United States. International travel was too risky and difficult at the moment, and fighters living outside the U.S. found it hard to justify getting potentially trapped in the States to fight in an empty arena.
Even so, White still had a hungry roster of competitors that were happy to offer their services for April 18. Mixed martial arts is one of the few sanctioned sports with no athletic union, something that has opened up the sport to criticism in the past. You don't get paid if you don't fight, so athletes on the UFC roster were incentivized to put aside personal safety and health guidelines to help save UFC 249.
White began matching up athletes from the three previous cancelled events to replace the lost fights on the UFC 249 card. Many expected Tony Ferguson to sit out and wait until the pandemic was over for his long-awaited title shot against Nurmagomedov. Because of this, some of the sport's biggest stars from Jorge Masvidal to Conor McGregor volunteered to step up and take the event's headlining spot.
This would prove to be unnecessary, though. On April 6, Dana White would announce via Twitter that Ferguson would remain in the main event. Instead of fighting Nurmagomedov for the lightweight championship, however, he would be facing №4-ranked contender Justin Gaethje for an interim title. The event's undercard was released several hours later.
Many fans rejoiced at the announcement. On paper, this main event could be one of the most incredible stylistic fights in the history of the sport. With that being said, others were critical of Ferguson taking the fight, or that a fight should even be happening at all given the current epidemic.
Some argued that Ferguson had nothing left to prove — he had been the interim champion once before, and never technically lost the belt. He should be guaranteed the next title shot no matter what, and shouldn't have to fight Gaethje to prove it.
Others just didn't think that this event was worth the risk any longer. If the main event wasn't Nurmagomedov vs. Ferguson, why endanger the health of the athletes, coaches, and UFC staff to put on a last-minute show that no one expected?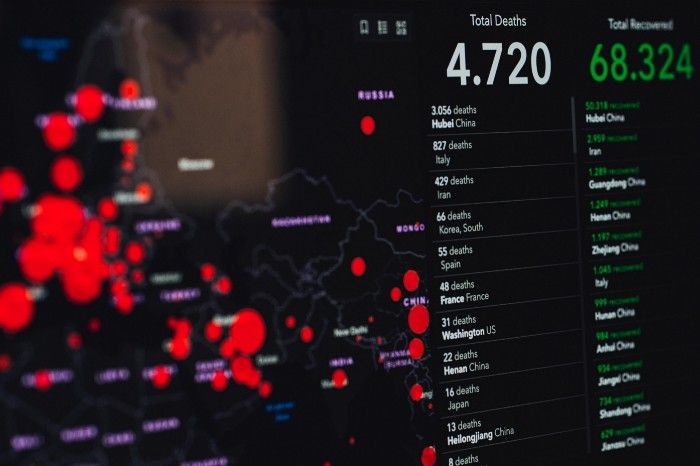 Markus Spiske / Unsplash
Additionally, the event still had one major snag: there was still no location. By this point, the United States had over 300,000 confirmed cases of COVID-19, and state regulations were getting stricter by the minute in an attempt to mitigate the virus' spread. Dana White announced that he was in the process of securing a private island (yes, really) to hold future UFC events during this pandemic, but not in time for this fight on April 18.
Instead, it was announced on April 7 that UFC 249 would be taking place at Tachi Palace Casino Resort near Fresno, California. The venue could not have been more tactically picked; the casino is on tribal land, evading state and federal regulation as well as public health guidance.
Against all odds, it seems like Dana White has pulled off the impossible. He's found a way, despite federal regulations and health guidelines, to schedule a sporting event in the middle of a worldwide viral epidemic. He secured a main event, threw together a full fight card, and somehow locked down a venue.
Granted, there are still 10 days until UFC 249 is set to take place. At the rate at which things are changing in the United States right now, it is still very possible that the event could be cancelled. As of today, however, it looks like we'll have some live sports to watch on April 18.
Do I agree with Dana White's decision to hold events during what seems to be the peak of the Coronavirus outbreak? I don't. Do I believe that White is doing this for any reason besides financial gain? I don't.
But quite frankly, the UFC president doesn't care what I think, and chances are he doesn't care what anyone else thinks either. After all, this was a man that proudly stated back in March, "I don't give a s*** about the Coronavirus." Chances are, he feels the same way about our opinions.
Whatever the case, if everything goes as planned on April 18, you better believe I'll be watching UFC 249.
---
Created by
Erik Uebelacker
--- ---
Related Articles