MADIEE: A startup that's showing how education, fun, and learning can go hand in hand
MADDIE, which stands for "Making A Difference in Educational Experience", wants to do the exact same thing as its' name suggests.
Were you a playful brat in your childhood? Ever wondered how our education could be filled with fun and games? Here's a young, vibrant and an innovative startup MADIEE which is on a quest to bridge the gap between the theoretical requirement and the practical implementation of liberal arts.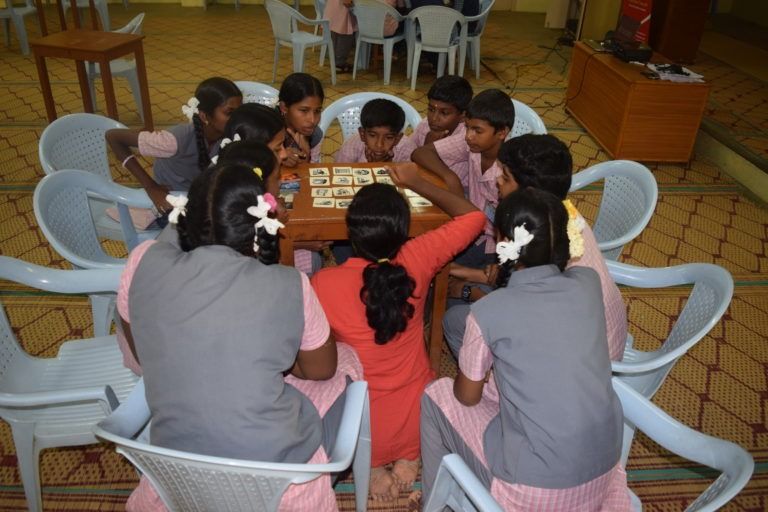 MADDIE, which stands for "Making A Difference in Educational Experience", wants to do the exact same thing as its' name suggests. The startup was started by the Young India Fellowship Alumni in Chennai and focuses on teaching the liberal arts through board games. The primary goal for this startup focuses on
Inspired Learning -Shifting learning from BlackBoard to Board Games.
Socio-Emotional Learning – Making people socially aware and emotionally connected.
New Pedagogy – 100% engaging content for the learners.
HOHO – A new method of learning with board games targeting school, colleges, and corporate houses.
MADIEE has recently banked one of the top positions in Tamil Nadu Innovation Grant Challenge held in Chennai.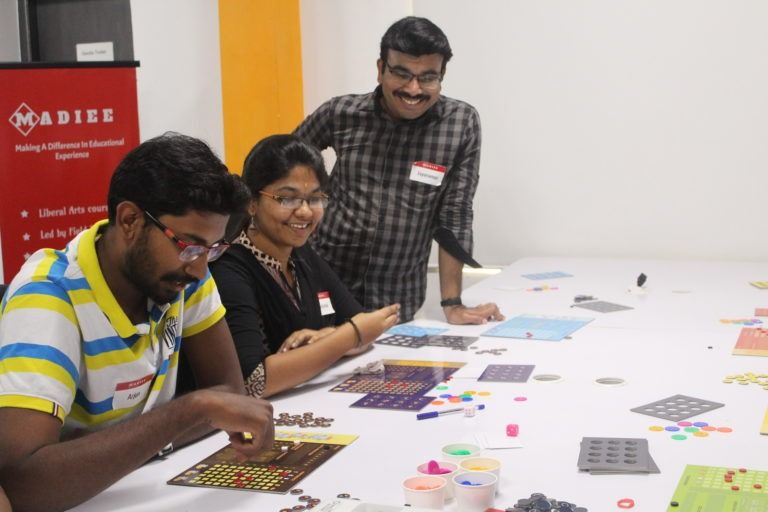 What is the background of MADIEE?
MADIEE, the acronym of the name, is derived from the Tamil Origin word 'Madi' meaning the 'Lap of the mother.' It was founded by Mr. Senthil in August 2017 with the central idea of hosting workshops on various liberal arts like law, entrepreneurship, community problems, and environmental issues. Unfortunately, they had no takers initially. However, the idea of correlating them with board gamesturned out to be a masterstroke and MADIEE started to slowly begin its rapport.
Know more about the team
Mr. Senthil, the founder of MADIEE, is from Kumarapalayam, a small town in Erode District, Tamil Nadu. He is a graduate from Anna University and has completed his Mechanical Engineering and Masters in the UK. He then joined the Young India Fellowship in 2015 which turned out to be a life-changing decision. His exposure to liberal arts during the course made him realize how the introduction of liberal arts can solve the flaws of the existing Indian education system.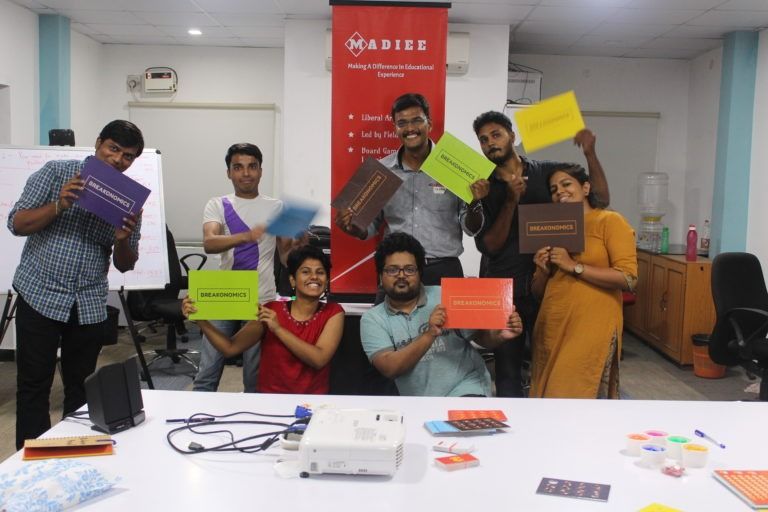 During the ideation process, Mr. Senthil met Mr. Ramalingam, one of the Co-Director of MADIEE. Mr. Senthil credits him for the startup's success and says, "Mr.Ramalingam has an exceptionally deep understanding of the board games and the collaboration with him really worked well, and it is one of the potential reasons for our success".
Read about another education startup, Toppr!
They together developed the prototype for the business. Currently, they have a team of 10 which works on various operations and functions to efficiently take the startup to various distinctive levels.
What is the problem that MADIEE is trying to solve?
The MADIEE team has set a curriculum and syllabus for the common people which will expose them to the liberal arts. Each board game will teach law and order, awareness about child rights and its protections, politics, entrepreneurship, and economics.
According to Mr.Senthil,
"An education should inspire the students to learn more, and our system has found a setback with them. Sadly, there only one few universities in India which offer courses like liberal science. There are no appropriate teaching systems or conventional model to teach liberal science and take it ahead".
Therefore, MADIEE provides a platform where everyone can learn despite the age and the educational background.
How is MADIEE evolving in the creative industry?
MADIEE board games are targetting the B2B customers instead of targetting the individuals and following the B2C module. They have tied up with various schools, colleges, and corporate companies who wanted an unconventional method to make the learning possible. The concept of emotional learning is a significant part of co-working culture.
Gradually, MADIEE has entered the sphere of training corporate communities by designing programs, modules, and events which enhances emotional ability. They have been accredited as 'Knowledge Partner' by UNESCO and Mahatma Gandhi Institute of Education for Peace and Sustainable Development.
Currently, they are bootstrapped and incubated by Anna University, Guindy Campus Chennai.
The future challenges?
MADIEE is trying to expand to other regions apart from Chennai. However, lack of a proper culture set for board games has hindered their progress and the MADDIE team is continuously experimenting and trying to address this issue.
With the digital transformation in the current world, it's difficult to pitch the audience to switch back to the ancient board games. However, Mr. Senthil is absolutely optimistic about his product and calls MADIEE board games as "a digital detox system" that helps you to head on for some real learning experiences.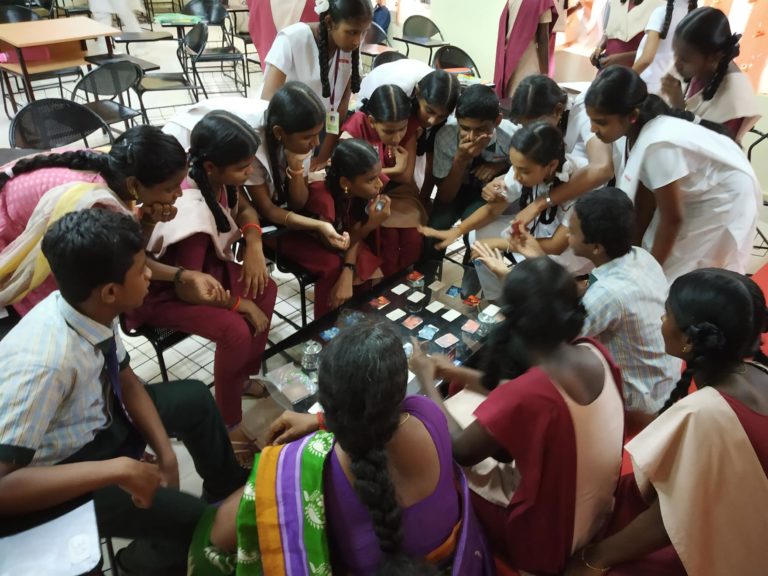 However, their team has already started working on a project for integrating Artificial Intelligence in their board games to attract more audience and engage the tech-savvy. Setting a board game library is something they are envisioning at the moment.
Mr. Senthil's views on Entrepreneurship?
Mr. Senthil believes that entrepreneurship is nowhere related to business. "If you are a startup, you don't make money. That's where the difference lies," he further adds.
He talks about the necessity of having a separate curriculum for entrepreneurshipand how important it is for students to realize the importance of creative ideas at the school level itself. However, he believes that a country like India which had no space for entrepreneurship has now broken the shell. In addition, he praised the government for making the potential resources available to the creative youngsters.
"The sign of starting a successful entrepreneurship career is only when the people laugh about your idea. Never make any idea normal. Be crazy about what you want to pursue, and that's the secret of your progress."
---
Ideas are easy, Implementation is Hard, learn from the ones who knows how to start. A Publication by Tealfeed.
--- ---
Related Articles