Her Majesty's Time to Die
James Bond at 25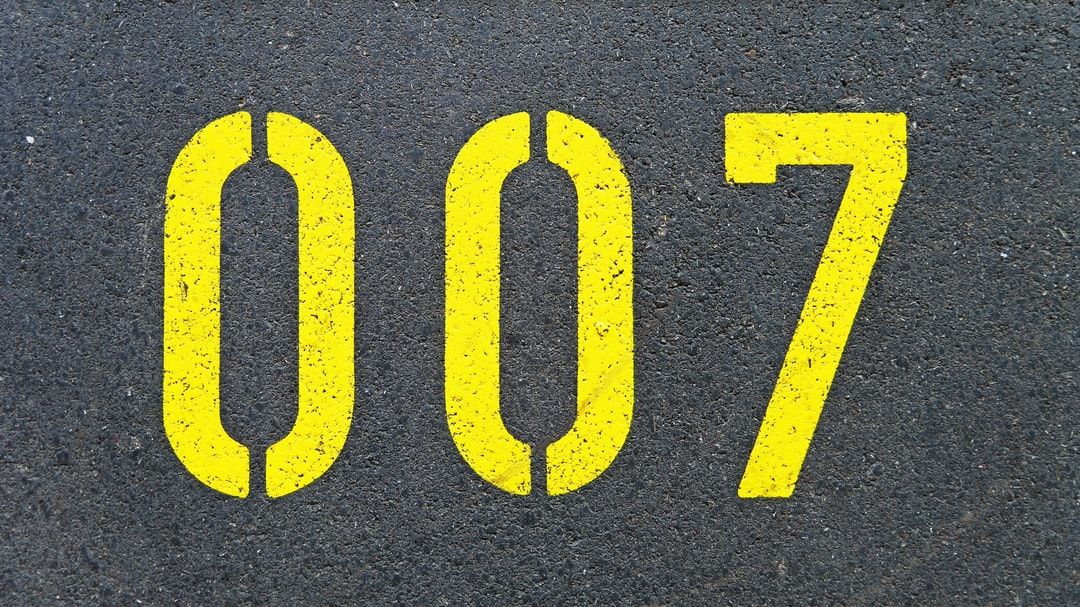 After an 18 month delay, the evening was here. The tickets were booked (splashed out on two tickets at the Everyman Cinema) and the excitement had reached top tier levels. A bottle of wine to share and cookie dough on the side. Everything was perfect (apart from my weight, but one consideration at a time) and we were there, the credits rolled in and the film began.
Bond was in a long term relationship (not married as the original showed us), happy and away from the service, until an explosion at a grave wakes him from his slumber. This act bringing us full circle from Casino Royale to No Time to Die.
So far, so good, or so I thought. As Bond arrives at the grave and pays his respects, an explosion erupts from the vaults of the grave and we are on. Leaving his new squeeze, Madeleine Swann, on a train as he disappears into the sunset for five years.
From the point of the explosion to the conclusion of the film, there was one feeling that run true for me.
Overindulgence, bloating and a little boredom all visited me during the two hours and 43 minutes, wishing that I had waited to watch the film at the Vue.
It was a mismatch of ideas and concepts that rarely resonated and whilst my wife was indifferent, I was left with a feeling of regret.
Bloated From Start to Finish
Putting the Blo in Blofeld, No Time to Die felt like the last two seasons of Game of Thrones, finishing off with less time than you need.
Love

Loyalty

A deadly virus

Spectre

and Rami Malek were all squeezed into the confines of the film and it showed.
This is something that would not have bothered me if it wasn't for the consideration that to make room for Rami, Spectre was quickly and easily eliminated.
The big, bad criminal organisation that plagued Sean Connery, George Lazenby and this year, Daniel Craig, Spectre has gone from campy to sinister and back to dead quicker than you can say 9mm.
It is something that I take offence to. Killing off sinister organisations or characters that promise so much, quickly and easily after spending years building them up seems a waste. All that time and effort for the creators to develop and the audience to buy into, only to have the switch flipped and everyone killed in an instant. It makes no sense.
For me personally, spending two films rather than one to finalise the Spectre thread and give Daniel Craig the send-off he deserved would have made more sense. By eliminating them in an instant you ruin any continuity for whoever comes next.
Yes, they will have a fresh start, but then again, why place that title of James Bond in a film that you want to break free from?
Daniel Craig wanted this to be his last outing and so that would have skewed the script, yet that has never prevented TV shows and films from continuing forward.
Doctor Who

James Bond

and the Terminator franchise.
The planet is replete with the knowledge that the show must go on. Why could we not have had two films to effectively finish off the Spectre thread, focusing on one enemy at a time?
Safin
Rami Malek played what I would assume was meant to be the central figure, yet he never felt threatening.
More than anything else, I found myself feeling sorry for him, wanting to walk up to the screen, pull him out and provide him with a hug.
This is said in the consideration that Blofeld, the central Spectre villain was ended quickly and efficiently when more screen time for him would have been appreciated.
Blofeld or Safin?
I would easily choose Blofeld over Safin or at the very least, have Blofeld in a consistent consultancy capacity, somewhat like Anthony Hopkins' Hannibal Lector. Being in the shadows, offering insight into Safin and how to capture him, rather than one killing off the other.
For me, keeping Blofeld as a consultant, to ultimately escape through the chaos to be the central villain of the next film would have been perfect.
Perfection is in the eye of the beholder. My perfection is another's nightmare and this is what makes the world continue spinning, differences of opinion that we can discuss and move beyond.
Being in the dislike category, I find the portrayal of Safin to be inadequate and passing along without any fear or threat. The mask was of intrigue but like so many, he removed it far too quickly and the character lost any allure.
Don't Pay Homage to the Past
I was confused by Casino Royale when it was first released. Questions such as:
Is James Bond simply the code name that then gets passed on to the next Bond?

Is this a sequel or prequel?

Where are the Q branch gadgets?
Many questions revolved around my head and through trying to work this out, as well as how Judy Dench was once again M, yet I was entertained. The next few Bonds continuing forward in this manner. Adding elements of the past Bonds to confirm that these were designed to be prequels and with the introduction of Daniel Craig, the franchise was reset.
Q and then the arrival of Spectre confirmed these stories to be re-inventions rather than sequels and once again, I was happy. Every re-invention is someone's interpretation and a reset of expectations. As humans, we do not agree with everything in life and there are certain versions of films and or television that we prefer over the others, e.g Tobey Maguire is my Spiderman. It was something that did not happen with Bond, the change was appreciated and accepted.
My problem with the latest film was that those homage moments in which the new connecting to the old were completely forgotten. It made it feel almost pointless to have Judy Dench, Q and Money Penny when you simply end the film in that manner. Introducing new threads simply to give him a dramatic send-off. It fell flat and left me wondering why they did not start with a radical redevelopment?
A Lack of Empowerment
I am a white male, skirting the line between up working class and lower middle class, I have little in the way of diversity concerns to contend with. It is something that has not affected me directly, but it does not mean that I can sit idly by. I believe that equality is something that we should be striving for and empowerment is the first step towards that goal.
Money Penny was recast in Skyfall as a field agent. Empowered and courageous, but with little experience in the field, ultimately transitioning to behind a desk role. Something that does not stop her from going above and beyond to help Bond on occasion. It is a character arc that makes sense and feels empowering (for me at least).
Within No Time to Die we are introduced to the new 007. Portrayed by Lashana Lynch, she begins by delivering a warning to Bond. Before this point, she is pretending to be a feminine target for Jame Bond's bedroom, except she picks him up, takes him to the bedroom and then reveals her true nature. This was empowering to see.
The opposite consideration here is that whilst you do not warm to her, it was empowering and sad that everything from that point conveyed the opposite picture.
When the two agents meet in the field it appears as though Lynch's character has bested Bond but it is short-lived. As the plot unfolds it becomes clearer and clearer that empowerment is something that was only paid lip service.
By the end of the film, Bond takes back the 007 monikers, after Lynch offers back the number. The circle complete, the waste of time absolute, opportunity to empower lost forever.
Much like the whole, the lack of capitalisation on the empowerment angle is systematic of a film that tried to do too much.
A Final Thought
No Time to Die could be a product of anticipation. The year and a half delay resulting in unrealistic hype but I do not feel as though this is the case. For me, it was a culmination of desire and being provided with one film rather than two, something that can be assigned to Daniel Craig.
He made it very clear that No Time to Die would be his final film and with his age, we want to remember a strong Bond and not one like Roger Moore, who for his last film was seen on screen less often than his stunt double.
It was this desire to unite two ideas that led to a lack of empowerment for Lashana Lynch. In much the same way as the last two seasons of Game of Thrones fell flat, it is a lesson in not taking on too much. The simple, when done well can create classic television or film moments, when done badly, it can tarnish a legacy.
This is what No Time to Die was to me, the tarnishing of a legacy. A film that promised so much, only to be provided with an early exit strategy. It was disappointment personified. A collection of characters that we can grow close to put out for pasture in order to make room for change.
Whilst there is nothing wrong with this approach, I would suggest not paying homage to the past in the process, as that creates expectations and when these are missed, disappointment will reign supreme.
---
#husband #marketer #writer #runner #reader #travel
--- ---
Related Articles