Management Lessons 23: The Best Prototype
In my view, these people carry a ton of respect because they don't rely on the governments of any side for anything. They just want to make some sales for a day so that they would return to their homes safely and enjoy their rest time with their families and many more….
---
Rohit SAROJ
10 months ago
|
4 min read
---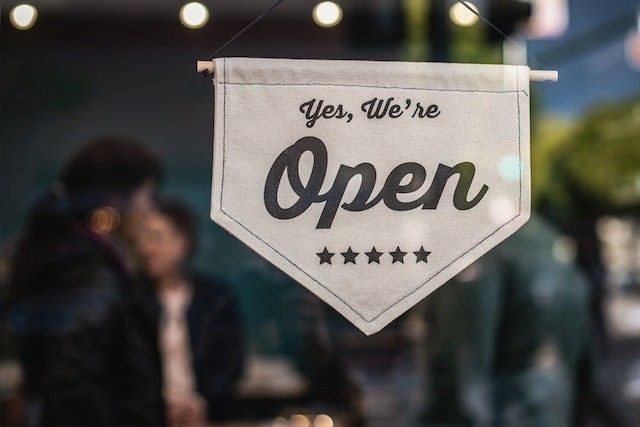 We are celebrating that there are 75k+ registered startups in India and it's really good news for any country which is considered third rated by none other than her own elites.
**Disclaimer: you can call these people "LEFT". These people are not that LEFT you get to hear occasionally!!
AT THE SAME TIME, I am becoming a part of Mahalunge's success story where every other day, a new shop is opening by these so-called illiterate* people without any professional management degree and without any pedigree too.
Mahalunge is a small area in Pune next to Baner, Balewadi and Wakad where these people carry the best mindset every single day. Without any fear of rejection. I know you might be able to understand where we are going exactly.
If you aren't, I request you to leave this story here only. Because it is not beneficial to you because you are unable to understand the temperament that I am really concerned about.
There are many buildings under construction in Mahalunge. Many shops with new names if their first idea didn't work. Carefully crafted shops (Kirana, Jewar, Hardware & Electronics, Vegetables, Sweets, Cosmetics, etc.) so that they won't face fierce competition among each other.
In my view, these people carry a ton of respect because they don't rely on the governments of any side for anything. They just want to make some sales for a day so that they would return to their homes safely and enjoy their rest time with their families and many more….
I came here 1 year ago and there have been more than required rooms for any kind of business. In the beginning, I was not craving for dosa because there wasn't a dosa center and now, there is a place where you can have the best Masala Dosa (the taste is really good, specially the nariyal chutney!). How could they be able to assess the market requirements without any professional expertise??
There is much live evidence that shows the unrealized potential of many unknowns who are not yet successful on LinkedIn to showcase their talent, successes and reach for 5k likes and 1k comments with hearts and congratulations. They just know the basic things such as how to decide which product(s) they can/might sell. They put their baskets available to the local buyers and if they receive positive responses, they fill their stocks aggressively. Otherwise, they change it completely and start working on another new product. We all know that big corporations take 6 months or more to take a final call on any new thing and here, they are able to recall anything just tomorrow without any professional hesitation.
I agree that these are small businesses having <=2 stakeholders and they do make mistakes with wrong products but they know how to support their customers with cash. They make no errors with accounting and very few fill ITRs.
And I really consider that these small businesses should consider filing their ITRs just like salaried employees. I know there are many built-in thoughts already cooked up in your mind and most of us won't agree with me either. But I hope the government of India is working in this regard to resolve any dissent in this regard.
According to a report, 95% of our MSME businesses don't know how to proceed further. In terms of business development and future growth.
That's really costing us a ton of money every financial year and we do need to act in this regard.
Frankly speaking, I have no best/right solution to recommend to anyone. But I know with collective efforts, we can really achieve the true potential of our small businesses just like what we achieved with Swachh Bharat Abhiyan where we did achieve >90% usable toilets in India. At the same time, the government should start an initiative where people celebrate small businesses or self-employment where some of us really feel proud of selling pakoda. You know I know many Wadapav sellers who sell 1k+ units of Wadapav in a single day and the revenue they generate is 15k+ INR (₹15 each) and I am not considering other products like Poha, Bhaji, Sabudana Khichdi also. I will leave this controversial topic for good outcomes!
I don't know why people dislike starting their own businesses when everyone wants to make a great career. I agree starting a business of any kind is not a halwa and we all dislike negative energies. But we all agree on one point that if your business idea works today or tomorrow, you would be the 1st or 2nd most successful person(s) in your whole family tree.
We should celebrate when a person known to us starts a business. We must guide them so that they grow with better numbers every next year. Just like what we do with Startups and Enterprises, we should start an initiative where we invite these business owners and award them for their (yet unrealized!) courage and wisdom who know without hard+smart labour, they won't be where they are today and who knows where they could be tomorrow.
This is the 24th Installation of Management Lessons from Spiritual Sales. You may connect with me here or on other platforms too.
Link to Spiritual Sales book: https://www.amazon.in/dp/B09LBVQ1BD/ref=cm_sw_r_apan_JA1GHTXPRJ2SSF4V6ZFE
Link to my LinkedIn newsletter: https://lnkd.in/d9M_psWM
Link to my Substack newsletter: www.spiritualsales.substack.com
Do share your thoughts because I am curious to know what you got after reading my thoughts. 🥳🥳🥳
Hoşçakal
वंदेमातरम्
---
Am an Entrepreneurial Leader, Co-Founder, Teacher, Salesperson, Video/Digital Marketer, Author of Spiritual Sales, Blogger, LinkedIn Commentator, Logo Designer & Stocks Investor who loves to increase the shared happiness and prosperity in a common life. Focused on Innovation, particularly Education & Media Management around the globe with the greatest need and opportunity. In short, I'm a day's Salesman and a night's Writer. :-))
--- ---
Related Articles