Mark Zuckerberg: From Dorm Room to Billion-Dollar Empire
We have another successful entrepreneur who has made a name for himself in the industry, Mr Mark Zuckerberg.
---
Rajalingam Rathinam 🇮🇳 🇦🇺
---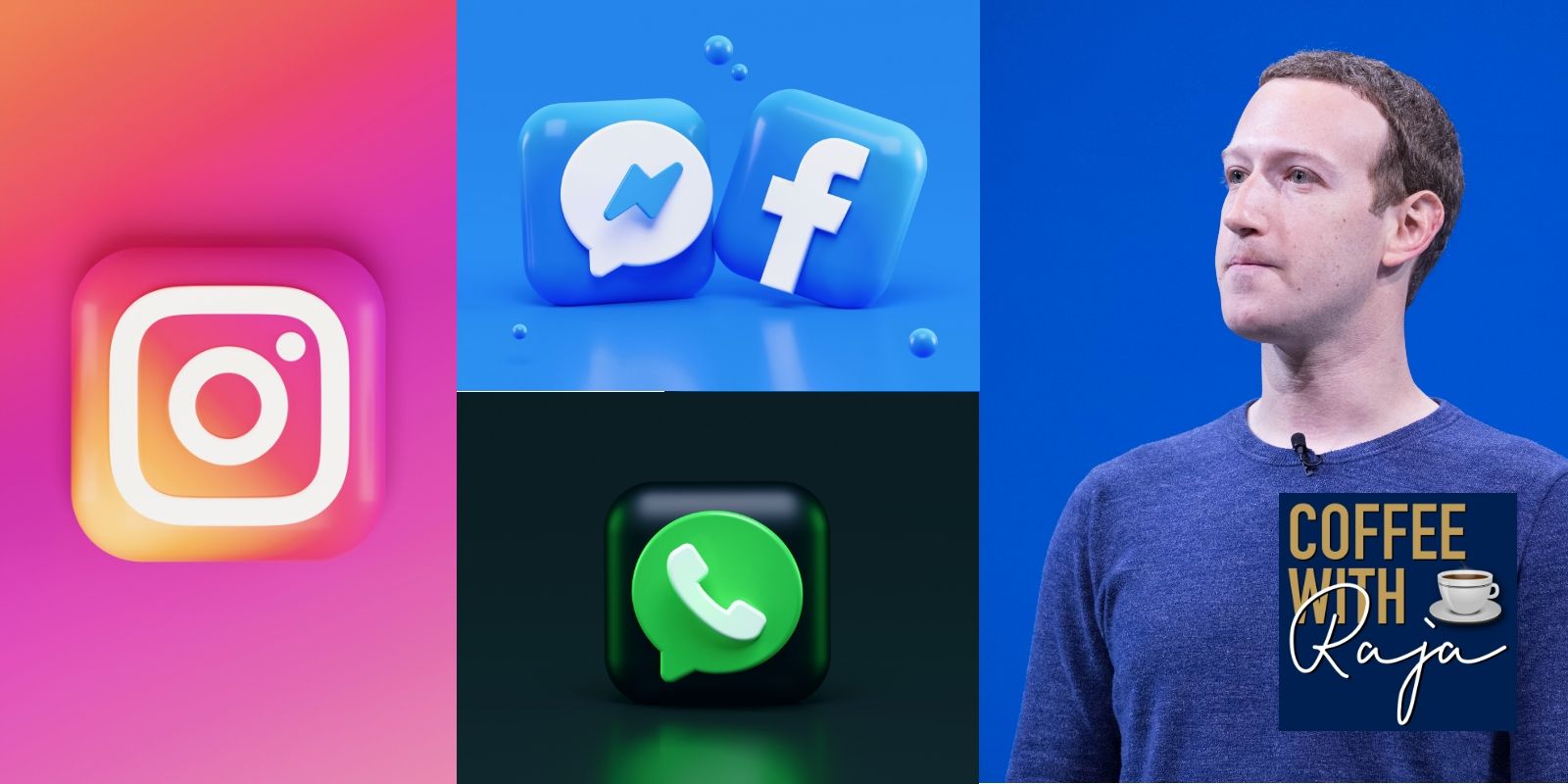 Happy Sunday! Welcome folks, to another exciting episode of 'Coffee with Raja' where we discuss the business world and all its nuances. Last week, we know a bit about Elon Musk and This Sunday, we have another successful entrepreneur who has made a name for himself in the industry, Mr Mark Zuckerberg. #Meta #Facebook #Instagram #WhatsApp
As we all know, Mr Zuckerberg is the co-founder and CEO of Facebook, one of the world's largest social media platforms. He started Facebook from his dorm room at Harvard University in 2004 and since then it has grown to have over 2 billion, monthly active users.
But, Mr Zuckerberg's entrepreneurial journey didn't start with Facebook, he had a keen interest in computer programming from a young age, and even created a program called #Synapse that was capable of learning a user's music preferences. This caught the attention of AOL and Microsoft, both of whom attempted to purchase the software.
Despite the interest and offers, Mark decided to continue his studies and eventually started Facebook with a group of college friends. Facebook quickly gained popularity and expanded to other universities, and then to the general public. With its rapid growth, Mark and his team were able to secure investments from venture capitalists, which helped to expand the platform even further.
So, what are the secrets behind Mr Zuckerberg's success as an entrepreneur? Well, folks, it's his ability to identify a need in the market, and then create a product that solves that need. He also has a keen understanding of the power of network effects and how to leverage them to grow a business. Additionally, his background in computer programming helped him to understand the technology behind the platform and make it user-friendly.
Meta, which brings together Facebook apps and technologies under one new company brand. Meta's focus will be to bring the metaverse to life and help people connect, find communities, and grow. All top social media brands Facebook, Instagram, and WhatsApp are now part of Meta.
Additionally, he has been involved in various philanthropic initiatives, such as the Chan Zuckerberg Initiative, which focuses on education, healthcare, and science. He also recently announced the launch of a new cryptocurrency called Libra. The Diem Association, a cryptocurrency initiative once known as Libra backed by Meta Platforms Inc., is weighing a sale of its assets as a way to return capital to its investor members, according to people familiar with the matter.
Mr Zuckerberg's story is a great example of how an entrepreneur can identify a need in the market and create a solution that addresses it. His understanding of network effects and his background in computer programming helped him to build and grow one of the world's most successful companies.
© Rajalingam Rathinam 2023
---
Created by
Rajalingam Rathinam 🇮🇳 🇦🇺
Brand & Marketing Strategist | Digital Transformation | Organisational Growth | Startup Evangelist | Author
--- ---
Related Articles