What marketing strategy works best for B2B and why it's time to stop believing in myths about it
What is B2B vs B2C?
---
Jane Dolskaya
2 years ago
|
23 min read
---
What is B2B marketing? A lot of content is written about this subject and most of it is more or less similar to one another. And many of the "hacks" and tactics from such materials are myths that I am going to debunk in my post based on the scientific research of the matter. So, let's dive deeper into the strategy of building an effective B2B marketing strategy.
What is B2B vs B2C?
When talking about the research-based articles, a good tone is to define the concepts in the first place. So, what are the B2B and B2C sectors?
"B2B" stands for "business to business, while "B2C" means "business to consumer."
So, Walmart, Apple, Amazon, and Bugatti are in the B2C sector. They sell products and services for personal use. While the companies, like IBM, Cisco, or Siemens, that sell something to other companies that in turn sell something to the consumers are in the B2B sector.
And I already see a big downside in this distinction which causes the emergence of the most myths regarding the B2B and B2C sectors.
In fact, every B2B includes B2C. They are not the opposite.
When we talk about the B2B and B2C sectors, we mean the specificities of the decision-making process. And in both cases, people are the ones who decide. People have a lot in common when it comes to decision making. There are no easily-approachable B2C people and strict B2B people.
Of course, authors of posts about marketing usually mention that B2B companies' executives are mere people. But then they tend to describe them in a way that these B2B companies' employees seem not very human. And to my mind, there is so little respect to the real people in such an approach!
So, let's figure out the differences between B2B and B2C decision-making process, using our common sense.
How people decide in both B2B and B2C sectors
I work for a B2B company. And from time to time my colleagues and even bosses joke, laugh, shy, and support each other. In a nutshell, they are not robots.
On the other hand, they are mere consumers who go to restaurants and on vacations, buy smartphones, clothes, and cars.
Do they become very rational at work but are very malleable at home? Well, not really.
The thing is the purchases for a business:
are usually pretty expensive
make a decision-maker responsible for many employees of the company.
So, the decision-making process in the B2B sector is similar to the situation when an American surgeon who has a wife and two children decides to make his childhood dream come true and buy a Lamborghini.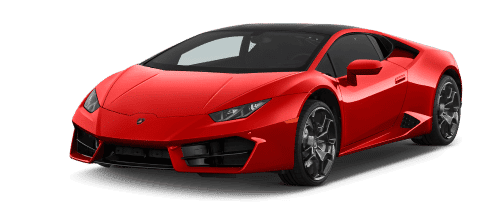 Surgeons in the US are wealthy people and on average earn $392,581 a year. Lamborghini costs from $200,000 to $500,000. So, our surgeon will have to spend, at least, half of his yearly salary to buy this car. And don't forget that he is in charge of his family.
He doesn't have a right to make a mistake choosing the car. So, the purchase process won't be very fast, as he will have to get ready for it. Here is the possible algorithm of a preparation:
to consult with his wife, other relatives, and best friends
if they approve his idea, to choose the model, trim level, read a lot of reviews to be aware of all the pros and cons of the car to find a trustworthy car dealer company
to go to a couple of test drives to check if he likes that car and then to choose from what car dealer he will buy the car
And finally, to purchase the car
However, most likely a surgeon does not have time to take all those actions. So, he will, probably, ask or hire someone to help him gather and process all the necessary information and to structure it so that it would be easier for him to analyze the necessary data.
A very similar process takes place in the B2B sector. Business purchases are expensive, so they demand much responsibility, as it usually requires the whole team to learn to use new software. So, it's much harder and much more expensive to change it once purchased.
Let's see it on an example of a company deciding whether to buy or not an AI soft that can potentially boost its marketing performance, say, an AI chatbot.
A proactive employee has seen an ad of a specific chatbot soft and pitches the idea to his team, including his supervisor. After the presentation, the team discusses this possibility and team members share their opinions.
Then if they concluded that an AI chatbot will be a worthy investment, they inform a chief marketing officer and make a new presentation for him. Again a discussion and critique take place.
If a CMO accepts the idea, he will research some data to be able to present to a CEO how the company can profit from buying such a soft. After doing some research, he presents the idea to the CEO.
CEO understands that based on the data gathered by the CMO, the soft can bring a really good profit to the company. But he worries not only about the potential profits but also about the following:
Will this purchase be in line with the other current company's priorities?
How long will it take to implement the soft to the entire company and how difficult it will be to teach all the employees to use the new soft?
What other resources, apart from time, will it require?
How specifically will the AI soft reduce the company's expenses?
Is it possible to not harm the support employees and not disband the support team?
If not, to what positions the socially responsible company can transfer employees from the support department?
The CEO assigns the search of the responses to these questions to different people. And of course, apart from the researched data, they will also share their opinions.
And those employees who can potentially be influenced by the changes will, probably, critique the possible purchase. And if there are many critics, the decision will most likely be postponed.
But even if they agree that the company should buy the software, the CEO will have to assign to different employees a task to make all needed changes, and to the CMO — to analyze all the possible alternatives and select the best and most appropriate for the company ones.
And only after the whole data array will be analyzed, the CMO and CEO will begin to negotiate with the several selected providers comparing the conditions they can offer to the company.
And after that, they will, maybe, buy a soft. And maybe not. You got the idea.
Do you still remember who's seen an ad and come up with the idea to buy the AI chatbot soft? And does it really matter so much?
So, considering the B2B decision-making process, we can already conclude that typical bottom-of-the-funnel tactics with the Decision-Action stages work just to a certain extent. Just because if interest is provoked in one employee it doesn't mean that it will transform into the action of the other one.
A B2B decision-making process is pretty difficult, and we have to take it into account while trying to sell to businesses. But is the B2B sector as different from the B2C as we are used to thinking? Not really.
So, before figuring out what works for the B2B sector best, let's debunk some myths and exaggerations about it in the first place.
As a source of these myths, I've taken an article from Hubspot which is a big authority when it comes to the B2B. But even their statements can be bold sometimes.
The myths about B2B marketing
"The B2B purchase process tends to be driven more by logic and financial incentive. In other words, what's the product's return on investment (ROI)?".
Well, all the businesses care about ROI, including the B2C ones. So, this is not a substantial feature of the B2B sector. And both the B2B and B2C marketing should aim to give a big value in return for business investments.
As for the fact that the B2B purchase process is driven by logic, we've already discussed that. It is driven by the analysis and research. But the first interest is still invoked by somebody's emotions. And it is important to be aware of that.
"Detailed content is required".
This statement is a bit controversial for me and can be understood in several ways.
If we talk about those long blog posts on how good the product is or how fast your company is growing, it is better not to invest in it. Nobody reads it.
Of course, you have to have a comprehensive description of your product or service on your landing page. And it would be for sure a good idea to create a couple of white papers and case studies about how to use your product in different niches to facilitate the analysis process for your prospects. But to my mind, this is everything the B2B company needs in terms of the detailed content.
But what you need is more engaging content. It can either cheer your audience up or educate it in an everyday language. Or even offer your prospects to participate in the user-generated content campaign.
But the most important thing is that your content should be creative and have a human face.
Because the personality of the content makes it stand out. And makes your company stick in the minds and souls of your prospects.
And that's what gives you an enormous advantage in the long run. But I will get back to it later.
"Use marketing to educate your business audience, but use it to entertain your consumer audience".
Don't distinct the B2B and B2C audiences like that. Marketing is very similar to building good interpersonal relationships, and the most important thing in human relations is the respect with which you treat another person.
And nothing can be more disrespectful as if you ignore the human nature of your customers and treat them as if they were just parts of a business, People are people in the first place.
Everybody wants to be both entertained and educated. No matter to what audience they belong.
For instance, Volvo Trucks created one of the most viral B2B videos and stuck into many people's minds, because there's so little fun in the B2B sector.
So, now when we understand why the B2B decision-making process is so specific and that B2B marketing should still be directed to the people's hearts, let's see what works best for the B2B marketing strategy according to scientific research.
What strategy works best for the B2B
In the short-term perspective
For many B2B marketers, their priority is lead generation. Lead generation is the way you attract people and inspire them to give their contact information to you.
As a rule of thumb, to attract Internet surfers and to convert them into the leads, the pay-per-click ads are used.
How effective is this strategy?
Well, In AdWords, the overall average conversion rates are 3.75% for search and 0.77% for display. Not very impressive, right?
But…
Consumers make more than 160 billion searches per month on Google alone. So, 6 billion people become clients of the companies that use PPC. And that's almost all the world's population!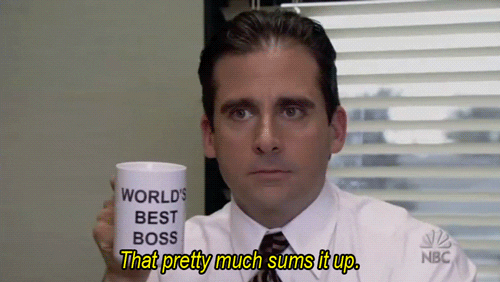 If you try to grow your new site's organic traffic and compete for the keywords with the big search volume, it will take 9 to 12+ months to get to Google's page 1.
For more established sites 3 to 6 months will be enough to rank high. But it will still require enormous efforts to create great content because without it you'll never get to Google's page 1.
And even if you got there, but you're not the first result, you will get less than 6% of the overall clicks.
On the other hand, PPC ads can put you at the top of the first page for a given search term within a day. And you'll potentially be in front of all those 6 billion Internet users without any extra efforts!
Search ads can boost brand awareness by as much as 80%. So the creation of an attractive ad that leads to an opt-in form is a worthy investment for the developing companies with extensive budgets and a great way to generate leads quickly without being a well-known expert in your niche.
Lead generation is a base of 'performance marketing' which is the most crucial metric of a company's success for most marketers. 93% of the B2B marketers like to use email campaigns and don't stop repeating that "money is in the list" (meaning email list).
So, the B2B marketing typically boils down to the contacts handing out operations and then nurturing those leads (i.e. sending them direct response emails) to entice them to buy something.
The average email open rate is just 20%, which means that the audience is not very interested in reading them. Probably, because they get a bunch of such emails day by day. Readers usually grant their emails just to receive a useful freebie and then are just lazy to unsubscribe.
Of course, this strategy works to a certain extent because if it would not, nobody used it. Especially if it is optimized with an AI lead generation tool.
An email campaign can still be a powerful tool. But only in case when targeting is very precise and prospects receive materials which are extremely interesting and helpful for them. And, of course, when your potential clients don't feel cheated by the sales emails that are disguised as non-sales ones.
But what's the use of the emails that don't sell anything? — you may ask. Let's talk about it in the next section.
The downside of the strategy focused on lead-generation is that it uses mostly bottom-of-the-funnel phases, disregarding the phases of the awareness and interest generation. In other words, it concentrates on the short perspective instead of the long run.
However, according to the study of two famous marketing experts — the winner of the Institute of Practitioners in Advertising President's Medal Les Binet and a well-known marketing consultant with 20 years of experience in the niche Peter Field — a long-run marketing strategy is what helps successful companies outperform their competitors. Besides, it turned out that there is much more in common between B2B and B2C than it was considered earlier.
Binet and Field highlighted several principles of B2B growth. Here they are:
1. Balance the budget between brand building and activation
Sales activation in marketing is an activity that aims to get a quick response. When marketers have generated leads, they start to implement the activation tactics.
Activation is a necessary step, but it is only effective when it's tightly targeted on hot prospects exceptionally. The problem is that lead generation and activation are what marketers' efforts and budgets are mainly focused on.
However, marketers should create demand in the first place, just like Elon Musk created a demand for electric cars and solar panels. Without the demand, lead generation and activation don't work.
The demand for the company's product is tightly connected with the strength of its brand. And though the brand building doesn't bring immediate ROI, it is the most crucial element of the company's growth strategy.
It is especially important when it comes to brand new markets. Some startups with awesome ideas and a great implementation of these ideas suck in brand building and lose time to make their brand associated with innovative technology. Due to this delay, their more savvy competitors overcome them easily even if their product is worse.
I know an innovative IT startup that made the website 4 years after its foundation. Just imagine how much precious time the startup founders wasted, ignoring demand creation during all that time!
So, if you're a startup founder you'd better be aware that you not only need to participate in activation events but create a website and start building a loyal community around it with creative digital marketing campaigns.
In B2C, companies' efficiency is typically maximized when around 60% of the communications budget is devoted to the brand, with the remaining 40% allocated to activation.
According to the study of Binet and Field, B2B companies should divide their marketing budget into two parts a little bit differently, and allocate 46% of it to brand building activity, while 54% to sales activation to boost their results.
You may wonder what Field and Binet mean by brand building and how to do it to achieve the results they are talking about.
The answer is…
2. Invest In Share of Voice
Share of voice, abbreviated as SOV, is total brand visibility during a campaign, against the total available visibility opportunities that his competitors took a share in.
Say, you and your competitors have 5 opportunities to expose your brands in front of your customers in one day — a Youtube video, PPC ad, TV ad, an email newsletter, and a webinar. The more ways to market the brand you used on this day, the more your share of voice will be. For instance, if you created a PPC ad, a creative email, and a YouTube video, your SOV will be 60%.
If your brand's share of voice is bigger than its share of the market (SOM) your brand will be growing proportionally to the difference between SOV and SOM — "extra" share of voice. And vice versa, if a brand's SOV is smaller than SOM, it will shrink with time.
Remember I've told you that it doesn't matter what employee has seen your company's ad first? However, if you expose your brand in front of your target audience consistently, probably, many of employees of a certain company will be aware of your existence and, hence, will be more likely to consider buying from you.
And if you succeed to create viral content, like this one, your brand will, probably, be the first thought that crosses your target personas minds and thus you'll have an enormous competitive advantage.
This rule works well for both B2C and B2B and the size of the response is almost identical.
So, you have to invest in your share of voice as much money as it is sufficient to sustain it, at least, a little bigger than your company's share of the market. And keep doing it daily.
And your brand will grow just because you…
3. Maximize mental availability
Mental availability is the intensity with which a brand impacts its potential customers. When a brand is mentally available it's easier for consumers to engage and it's easier for them to find it in most situations.
It is well-researched that being given a choice between several options, people tend to prefer the one that comes to mind most easily. This principle is called the Availability Heuristic.
You want to use this principle to make your user-path more straightforward and natural and enhance your potential clients' user experience. In our busy world, you really do your prospects a favor when reducing the number of possible options they will choose from. So, if your brand is a leader of your clients' minds, you may expect to have great business results.
To increase mental availability, you should determine your target personas and their business and personal interests in the first place. After that, try to craft your marketing materials in a way they deliver as much value as possible.
If you manage to do that, you will grow your clients' loyalty to your brand. Even if your products are not perfect, and even if your competitors have an advantage over your brand in terms of product quality, you still have high enough chances to beat the competition if you're one of the most mentally available brands in your niche.
If your consumers remember your brand and can access it anytime, they are most likely to become your repeat customers.
The structure of mental availability increase is pretty simple and here it is:
1. Get noticed by all means.
And try to be creative enough to be remembered.
2. Reach potential buyers regularly.
I mean not only with sales purposes but giving them something useful. For instance, engaging case studies that can be related to their experience or the latest news from your niche.
3. Refresh brand-linked memories.
The best way to do it is by shooting nice ads. But it's also quite expensive. I believe that a much cheaper but not less effective way is to engage your audience to participate in the UGC campaigns. This way you will bring your clients and prospects a lot of joy, and, because of the great memories, they receive, probably, become unforgettable for them.
4. Be consistent.
You know, fast is slow but without stops.
However, remember that if you want to make your brand truly irresistible for your clients, you should…
5. Harness the power of emotion
Getting buyers to automatically think of your brand when buying is only half the battle. Advertising also needs to strengthen the preference for the brand.
When it comes to B2B advertising, it is essential to concentrate not only on the PPC ads but create something memorable. Moreover, your advertising content should be appealing,
either funny or touching, and inspire strong positive emotions in your prospects. Because if you create another boring business presentation or something similar to Billie Eilish's video to promote your brand, it will unlikely attract very many clients to your side.
Your goal here is to create associations between the brand, the buying occasion, and a relevant set of emotions and feelings that prime buyers to want to choose your brand. In this case, prospects will unconsciously think positively about the brand and, hence, will be prone to buy your products.
And what is most important, your ads that provoke emotions will influence even those people who are not going to buy anything now, not only your leads.
So, due to your creative viral videos, thought-provoking articles, and quality educational courses, they will find out about your brand. And if one day they will come to your niche of the market, they will, probably, choose your brand instead of competitors' ones, other things being equal.
In other words, provoking emotions is the most effective way to generate demand for your brand's production.
And even if you prefer to get quick wins and spend most of your budget on lead generation and activation, it will still be a good idea to focus on provoking emotions in your target audience.
Even though rational messaging of the activation stage is quite effective in the short-term perspective when it comes to hot leads, according to a Nobel Prize winner, psychologist Daniel Kahneman's "Thinking fast and slow" book, we don't make decisions the way we think we do.
The principle called the affect heuristic influences our decision-making process to a large extent. Often we make a decision based on our positive or negative feelings we associate with an object of decision making.
And after that, we rationalize the decision we've already made emotionally and come up with arguments why we've decided as we did. So, almost every decision is driven by our emotions, and we should take it into account.
From the abovementioned, it follows that activation tactics of your company will also bring higher ROI if you don't ignore brand building and invest in it. if buyers already believe a brand offers good products, they will be more responsive to messages that tell them to act now.
Stronger B2C brands don't just win in the long term but also their short-term sales activation works a lot harder. The same principle also works for the B2B.
Though the brand building is very important for your brand growth, you shouldn't put all eggs in one basket and rely on your customers' loyalty, upselling goods to them.
To succeed in the long term perspective, don't forget to…
5. Expand your customer base
Although acquiring new customers and increasing penetration is pretty costly, this is what you should do if you want to grow a successful brand.
In his book "How brands grow" professor of marketing science Byron Sharp stresses that instead of trying to keep existing customers, it's more essential to try and acquire new customers to grow your brand.
Companies have little control over the defection rate of its customers. The only evident regularity is that the defection rate correlates with the size of a company, i.e. the bigger the company, the lower the defection rate will be.
So, when you've already created consistent demand for your brand products, loyalty will matter much, as it is proven that less than half of a company's sales come from non-frequent users.
But if you're in the process of building a brand and your brand is A ONE among similar ones and not THE ONE, it is very important to find as many clients as possible.
To acquire customers online, you may use the following channels:
Make it user- and mobile-friendly and make your clients' shopping experience as straightforward as possible. Update your website regularly to demonstrate to your users that your company is an active player in its niche. Plus implement online ordering and, preferably, make it one-click. And don't forget to add a chat-form to allow your users to contact your support department with ease.
If you optimize your company's website for search engines, you do your company a great favor. With time, it will receive more backlinks and go up in rankings. If your business works in a specific area and you include location-specific keywords, your competition will be lower and you have a good chance to attract many customers to your company pretty quickly.
Choose some influencers in your niche on the platforms your target audience hangs out and partner with them to create some sponsored posts. And, of course, maintain your social media pages active to grow the number of touchpoints with your prospects.
We've been already talking about it but still: advertising does matter. It helps your brand be seen and grow. PPC campaigns, email campaigns, retargeting & remarketing — choose whatever ways you like to advertise. However, as I've already mentioned, avoid being too salesy. Give much free value first to deserve the right to offer your audience to purchase anything.
What does all the above mentioned mean for your sales funnel?
For every B2B company, the main goal is to make its brand stand out. It's quite difficult because business is considered to be very rational and boring. However, as I've just demonstrated, scientific research debunks a lot of marketing myths about the B2B sector. People who work in B2B companies are human and have emotions.
Many companies' executives believe that it's most important to make their products vastly different from those of similar brands. So, they devote their efforts to product creation exceptionally. And… lose.
Just because they disregard the fact that their brand plays an enormous role in their success. But you're not like them, and you already know what works and what doesn't.
So, when it comes to brand building, you have to figure out what will help you get noticed amongst the competition and more memorable than your competitors are. And adjust your sales funnel so that it reflected your brand's best features.
To do that, you want to focus more on the top of the funnel, i.e. awareness and interest generation phases.
In the awareness phase, you want your customers to find out about two things:
1. Your brand
2. The fact that they currently or potentially have a problem your brand solves
It's not enough for people to just hear your name. They have to hear it in the context which they can relate to. This way they will conclude that your company will help them solve their problems and achieve their goals.
To be noticed by your potential clients, you should create content that corresponds to two main conditions:
1. It should rank high on Google. Or Youtube if we talk about video content.
2. It should give your audience enough value to perform well in social media, be either educational or viral
Of course, you can achieve these results simply using targeted ads. But if they will lead your readers to your landing page instead of content useful for them which explains how serious the problem you solve is, they won't convert and you will throw a bunch of money.
Types of content that work well during the awareness phase include:
Blog posts
Webinars
Big content (games, tools, long-form content)
Comprehensive guides & whitepapers
Videos
So, on the awareness phase, you should:
Craft several in-depth research-based blog posts or guides optimized for search engines. Or if your niche allows, several videos with viral potential optimized for Youtube search. Or a webinar full of useful information for your target personas.
Include an opt-in form or several ones into your content
Publish your content on your site and share it in social media relevant to your brand.
And wait.
You can also use PPC ads to get results fast. However, remember that you always have to attract your prospects to the top of the funnel where they can be educated and entertained without spending their money. Besides, try to make your content shareable, because if one employee of your target company sees an attractive solution, he may share it with a decision-maker or a person who influences the decision.
And when they've become aware of your brand, you can lead them down your sales funnel to the next step.
Now, if you've done everything correctly, your prospects know about your brand, distinguish it among other ones, and are potentially interested in cooperation with your company. In other words, they've moved to an Interest phase.
This is when your prospects start thinking seriously about buying a product like yours and research all the offered opportunities. You already have their emails and, probably, some more contacts, so you have an advantage when it comes to an opportunity to persuade them to buy your product.
In this phase, you have to try to help them evaluate all the advantages of your product and all the potential benefits it can bring to them. But remember that you should do it in an engaging easily-digestible way, and not as most businesses do.
You still don't know if they trust you enough to reach them out with your direct sales offers. But what you can do for them now is supply them with all the possible information that will facilitate their research of your product and its advantages compared to competitors' ones.
And don't forget to provoke positive emotions here too, as it is important to inspire them in the Interest phase.
Here you want to use either email or chat-bot sequences, and send to your clients the following content:
Case studies and success stories
How-to content that showcases your products
Demo videos
This is it. If your prospects move down your sales funnel to the next Decision phase, you then switch on your short- term activation tactics and your sales reps enter the game. And this cycle repeats over and over again.
Conclusion
As you can see from my article, your marketing strategy is much more efficient when you concentrate on long-term top-of-the-funnel tactics. Besides, it gives you much more space for creativity.
And though the results may not come so quickly, they will be much more sustainable if you don't forget about perspective and manage your marketing efforts like a true imagineer.
And what do you think? Does your example confirm scientific studies? Have you tried to focus on the long run? And if you have, did you overcome your competitors? Share your thoughts in the comments.
---
Jane is a B2B marketing blogger and content marketer, sales funnels architect, digital marketing consultant. She is fond of in-depth analytics and good coffee. You can read more of her articles on Medium: https://medium.com/@jane.dolska
--- ---
Related Articles