How will millennial find their life partners in 2020- in conversation with Matchme
The founders of MatchMe talks about dating, relationships, and what the millennial wants!
No matter how much fancy online dating may sound, it is not everyone's cup of tea to keep contacting random people on the internet. Mostly information and pictures shared aren't necessarily correct which makes the online dating space very doubtful. For people who have less time and are more selective, personalized matchmaking works better.
MatchMe, a personalized matchmaking service, based in New Delhi, is one such service. It filters and curates matches for all its clients and makes sure they only meet suitable people.
Started by two women entrepreneurs, Mishi and Tania, being in their 30s, they connect to everyone in the age group from 20s to their 40s. Understanding their personalities, MatchMe aims to make selective introductions. Most of the matches done by them have been only in the first few introductions.
That is the advantage of personalized matchmaking. You do not keep meeting endless number of people to look out for the right one to settle down with. Personalized matchmakers make you meet people only if they feel they could connect with.
In this exclusive interview with CoFoundersTown, the founders of MatchMe talks about dating, relationships, and what the millennial wants!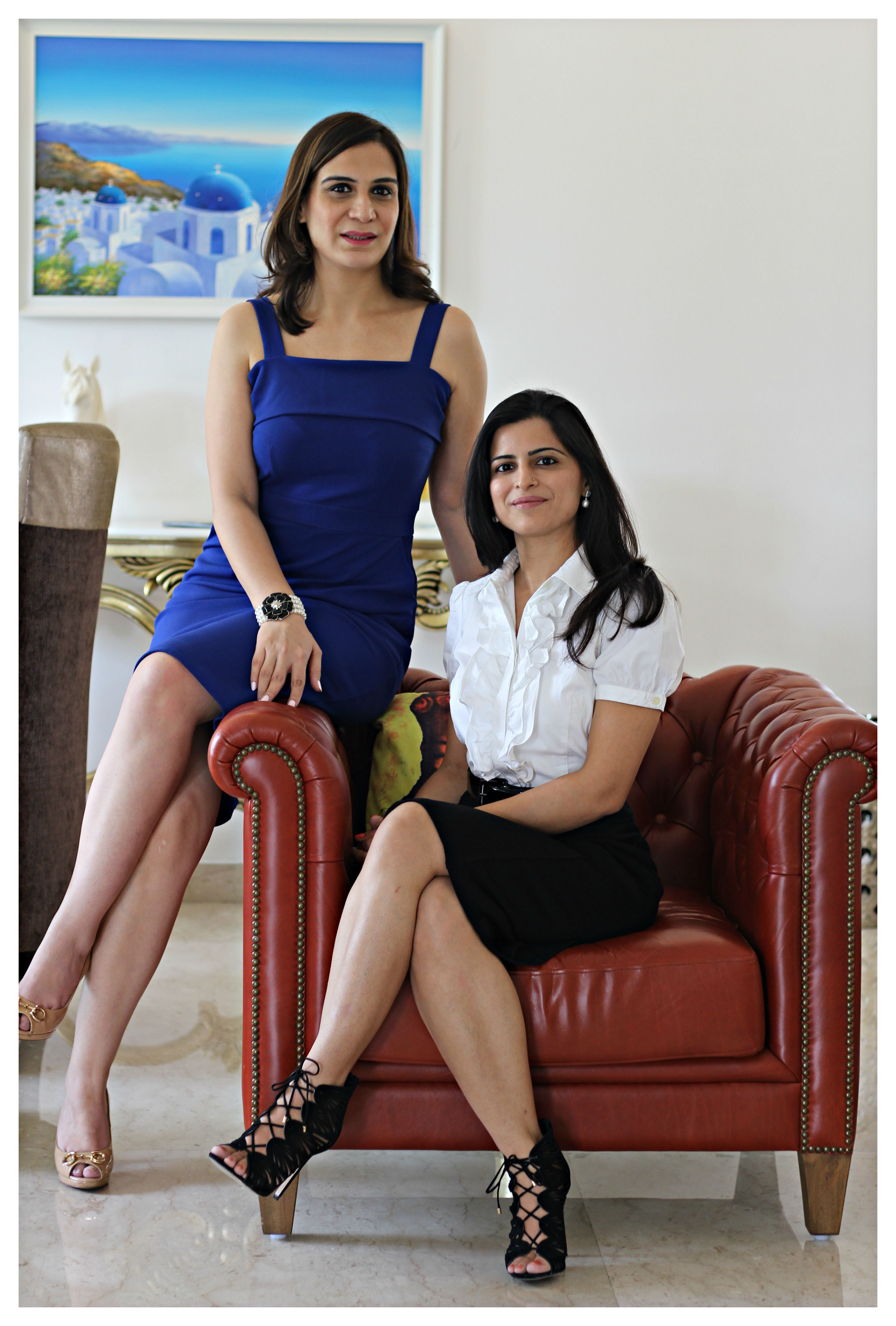 Tell us why you decided to take the offline route in this world of Swipe Right and Online Dating?
If one is well established, reached a certain age, online dating may just seem a very superficial approach as the credibility of the profiles available on matrimonial websites is one of the biggest concerns for anyone who finds them interesting and wants to send them a message.
To address this concern, personalized matchmakers make sure they meet the people before they set up a meeting, going the extra mile to ensure that no woman claiming to be tall and slim turns out to be the other way.
This approach works well for the ones who have less time but enough money to shell out the fee for this search-based process. Personalized matchmaking may be a traditional business which most parents resorted to when there were no online portals, MatchMe has redefined the approach. In addition to meeting the anxious parents, they interact with all girls and boys who are looking out, asking them personal questions which the parents may not be able to answer. This way the whole approach becomes comfortable, transparent and more effective. Another advantage of using a personalized matchmaking service could be confidentiality.
It is not uncommon to come across your neighbour or someone you went to school with while browsing through matrimonial websites. To make sure that your personal information and your intent to get married is not on display for the world to see, and to narrow down your search, personalized matchmakers like MatchMe, personally put you in touch with those with whom you are most likely to hit it off with.
Personalized matchmakers work like friends with their clients, also helping them overcome the biggest challenge of the awkwardness and friction people feel about coming to meet someone they don't know.
Perhaps with the influx of new websites to cater to the matrimonial needs of the urban Indian, the menace of the internet that is creeping in our lives along with the advantages, we'll see a shift in the way matchmaking is done for the well educated and well-established lot, as they want to turn away from the online sites to more meaningful personal introductions that save not only their time but also maintains their privacy.
Take us through the working of MatchMe!
Matchme has been derived on sheer passion & interest to connect like-minded people for marriage. Our USP is that we two are personally involved in meeting/interacting with all our clients, understanding their backgrounds, personalities & interests & henceforth curate matches.
Our real success lies in the fact that most of the matches we've done so far have been first introductions. This is because we believe in putting the right kind of effort & making our clients meet only when it is worth their time & interest.
We believe this is a two-way process wherein our approach should be in sync with our clients' expectations before they plan to get on board with us.
We are Personalised
MatchMe is a complete offline service. Tania & Mishi personally deal with their clients throughout the process starting from the first interaction until the time of closure of their match. It's an absolute one to one service wherein we work hand in hand with the individuals or their families in this entire process. We make sure we deal in an extremely transparent way & share whatever information is given to us from both sides.
We are confidential
We follow a discrete approach meaning we believe in maintaining utmost client privacy. We feel today's youth is not too comfortable to follow a formal way since they do not want to believe that they are not able to find a life partner on their own. They shy away from this process because they feel their profiles will be all over the place.
For this reason, we partner with them like friends to make introductions. We don't make them meet anyone & everyone unless we both feel it could be a suitable match. We personally curate matches, share their profiles one to one & set up a meeting accordingly. This so far has also been one of our main USP's.
How has been the journey so far? How has the number increased over the years?
The journey has been great so far! We have consistently expanded our network not only in India but also abroad. We are closing to 100 matches very soon.
What has been the biggest challenge in these years?
Not having a concrete marketing strategy in place right at the start definitely was a drawback, we relied on personal references and wanted to work only through word of mouth. There have been few more mistakes initially but we kept improvising on our work and learning has been a continuous process.
Talking about the dating and matrimonial industry, which trends dominated this sector last decade?
Last few years we have seen a sudden surge in dating apps in India. Apart from the big names in the matrimonial sites, we have seen big dating sites entering India but the matrimonial industry doesn't seem worried yet. There has been growth in the online as well as offline markets.
Which new trends are expected to dominate this industry in this decade?
The new trends we can expect are niche matrimonial services.
How much accepting have the millennial been towards this idea of taking this offline?
Arranged marriage has always been an accepted thing in India. Millennials have definitely moved on to online sites and apps for casual dating but for serious matchmaking, offline routes are quite acceptable.
Talking about women entrepreneurship, how has the Indian scenario changed in the last 5-6 years?
We have seen many successful women entrepreneurs in India. Increased number of women are coming forth to realize their dreams, their passions and are taking the plunge to establish successful businesses.
What are MatchMe's plans for the next 5 years?
To rapidly expand our network and reach out to as many singles across the globe.
We are specifically targeting opening our office in Bangalore, Singapore, and Dubai in the next few months. We are in the process of launching an app exclusively matchmaking for professionals only. It's called MatchMe Professional, wherein we are targeting professionally qualified Indians all across the globe. This will be an online platform. As far as personalized matchmaking is concerned, we have so far seen a growth of about 15-20 per cent year on year.
What would you want to say who's looking for a life partner?
Finding your life partner is special and different from anything you need in your life. Patience is the key to choose the right connection to start.
There's a lot of people you can have a good chat with. Most men and women make their presence fall upon you. But those aren't enough to be your life partner. So, we are here to believe them that we will find the right life partner for you.
We don't make them meet anyone & everyone unless they both feel it could be a suitable match. We personally curate matches, share profiles one to one & set up a meeting accordingly.
What would be your advice to the ones who want to pursue entrepreneurship this decade?
We just want to say that one must believe in their idea, work passionately towards it, be patient, and it will definitely bring them the desired results.
---
Ideas are easy, Implementation is Hard, learn from the ones who knows how to start. A Publication by Tealfeed.
--- ---
Related Articles