How to maximise your ecommerce ROI
Ecommerce sales grew by 16.8 percent last year, accounting for approximately 20 percent of all retail sales worldwide, this article is about how to maximise your ecommerce ROI. This year, global ecommerce sales are expected to total $5.5 trillion worldwide and continue growing over the next few years, proving that ecommerce is becoming an increasingly lucrative option for businesses.
---
SwiftERM - AI Predictive personalisation software for ecommerce marketing
5 months ago
|
5 min read
---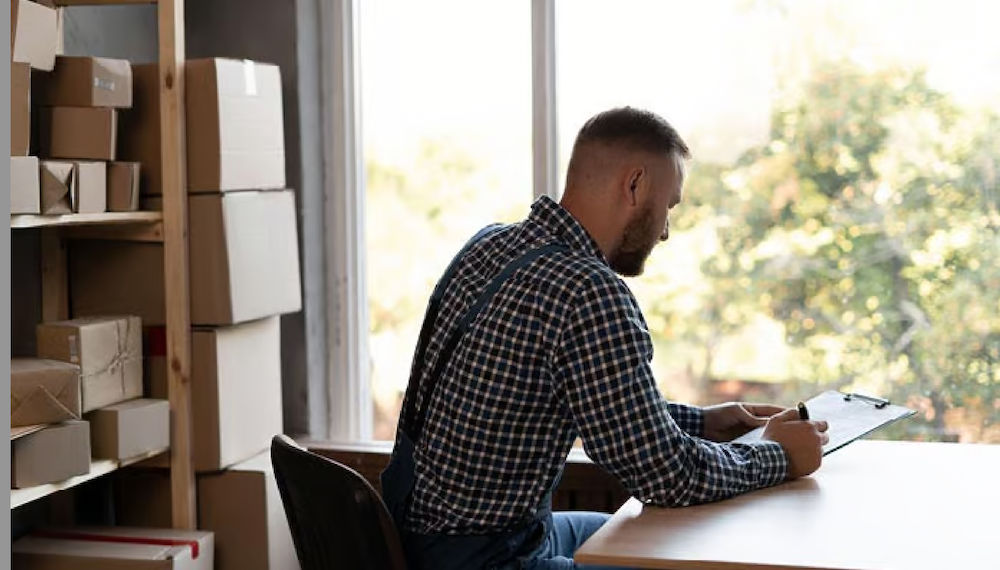 Ecommerce sales grew by 16.8 percent last year, accounting for approximately 20 percent of all retail sales worldwide, this article is about how to maximise your ecommerce ROI. This year, global ecommerce sales are expected to total $5.5 trillion worldwide and continue growing over the next few years, proving that ecommerce is becoming an increasingly lucrative option for businesses.
Personalisation: the key to ecommerce ROI potential
Personalisation delivers the single greatest ROI for any B2C ecommerce site. It's widely appreciated that personalising pages on your ecommerce site encourage a great deal more custom, loyalty, and AOV as an immediate benefit, but then for some strange reason they then leave it at that. |But it is critical to negating the effect of competitor activity by taking that personalisation directly to your consumers.

Waiting for them to come to you allows your competition free reign to target them. You must use email to communicate with your consumers. It the only viable way to deliver comprehensive marketing messages, although SMS is an option too. Email is therefore the ideal vehicle to deliver personalisation.It is essential to maximising profits, that you offer each individual those products most pertinent to them. Context is essential to growth.
The solution is predictive personalisation software (PPS), which maximises ROI as it uses data captured from each individual consumer as they visit your site, including what they look at, return to most often, etc. It then aligns this with both that individual's buying history and their perpetual purchases, to rank every SKU on your site by the greatest likelihood of imminent purchase by each individual, as no two people are ever alike.
Instead of waiting for consumers to buy specific products, promoting this season's stock for example, PPS it uses a predictive analytics algorithm to work out what which products offer the greatest buying propensity for each individual consumer. There is no segmenting involved.

Then, using a machine learning algorithm, it also calculates when that person is most likely to do so. At that precise moment it sends them their own unique email with their tastes, interests, likes , which delivers you the highest ROI possible. PPS is 100% autonomous software requires zero human input.
PPS is installed as a plugin, and gathers all the required ecommerce website data necessary. It then applies it in the most immediate and lucrative way possible autonomously.
Organic growth through strategic owned media activity
Owned marketing activities, like generating organic traffic to your blog or social profiles, are obviously very cheap, providing you have copywriting skills on the team. Dedicating more time and resource to your owned media can quickly boost your reach. But so, too, can longer-term strategic keyword research and implementation, content marketing planning and optimisation, and aligning your brand positioning with your persona's behaviour and needs.
Ultimately, businesses need to consider reach in terms of volume and also quality, hence filling the funnel for activities after the initial 'reach'. Free tools such as the Google Adwords planner can add value to your owned media planning as well as paid.
Moreover, unliked earned organic media, when you own the media yourself, you can control exactly what's being said about your brand, and to who. However, it is getting harder to stand out from organic credentials alone in today's cluttered digital landscape.
Why invest in paid media for ecommerce?
Unfortunately, the days of easy organic reach are long gone. Competition to get onto the first page of SERPs is fierce. Organic visibility is reduced even further by Google snippets and ads. Social media analytics company Locowise has reported unprecedented low levels of organic reach on the largest social media network too. Across the Facebook brand accounts it monitored, typical reach figures were:
6% average organic reach versus page likes or followers

27% average paid reach versus page likes or followers
So, paid media may help you quickly reach and attract new, high-value customers. Paid media also offers excellent value for money when retargeting (eg targeted messaging prospective customers who have already interacted with your site/social media once but didn't convert).
What is earned media?
Earned media activities like influencer outreach and public relations can help drive awareness at a relatively low cost compared to advertising. The bonus of earned media is that, when done right, this marketing activity builds social value and trust.
Earned media today can include but is not limited to: word of mouth, viral and social media marketing, conversations in social networks, blogs, and other communities.
What makes a good ecommerce landing page?
A landing page is the entrance page to a site where a visitor arrives when they click on an ad or other form of link from a referring site or an offline campaign. It can be a home page but is often a page deeper within the site with the messaging focused on an offer featured in an ad or another site.
For ecommerce marketers, you will often find high-intent customers entering your site on product pages, via long-tail searches for example. When visitors arrive deep on the site, it's important that your landing pages still communicate your key messages for new visitors which would typically be answered on a home page, i.e.
Who we are?

How can we help you?

Where? (If relevant)

What makes us different?
Strategise your campaign landing pages
This type of campaign landing page is often what companies that use their website for lead generation refer to when they discuss landing pages.
Often, digital marketers don't have an existing web page that satisfies the unique requirements of a marketing campaign. For example, they may be targeting an audience segment for which additional content and different calls to action are required.
In this case, as a marketer, you must make the call to either direct them to the 'best-fit' landing page, or design new campaign conversion-focused content. If you're looking for fast growth, it's worth delving into your campaign reach and interaction stats to decipher which stage of the funnel will help convert the most traffic.
The content of your page is not the only way to attract new customers. Calvin Klein offers a 10% discount to visitors via an exit-intent popup.
Understand your customers' website journeys
Customer interaction on your site is key to securing more business for your ecommerce company. While analysing customer behaviour on Google Analytics is 'free', the time spent on this platform can quickly add up and, without specific research aims, it can be difficult to pull together any practical findings.Forward and reverse path analysis is a great technique that is particularly useful for ecommerce style sites due to the typical product-focused structure. With forward and reverse path techniques, a confident mid-senior level marketer can pull out practical insights and actions within an hour.
Strategic marketing platforms unlocks step-by-step analysis training for marketers of all levels to learn new skills on Google Analytics and more.
What is forward path analysis?
A forward path analysis considers how people move forward through a site from key landing pages. This will depend on:
Visual prominence of 'calls-to-action'

Value to users and fit with their 'top tasks' indicated by 'scent trails'
What is reverse path analysis?
A reverse path analysis works backwards from a page to determine previous pages from which people prompted a visit to the page. Reverses path analysis is of most value when working back from a key outcome page such as a lead generation form or checkout page to see which pages refer the most visits.
Unlock the best ecommerce marketing strategies to convert and engage more customers
SwiftERM offer a wealth of best-practice advice, real-life case studies to upskill themselves and their marketing team. Find out more about how your ecommerce business can benefit, full Index here.
In addition to our PPS software SwiftERM now offer a consultancy service should you prefer to have your site maximised immediately. Contact us for details.
---
Created by
SwiftERM - AI Predictive personalisation software for ecommerce marketing
Partners to: Microsoft, Adobe Magento, Sage, Reversion, Klaviyo, Pimberly, Sweet Analytics, Differentia, Webtrends Optimize, ProStack
--- ---
Related Articles