Maybe Having Sports Right Now is Just Too Much to Ask…
On the morning of April 9, it seemed as if we were just nine days away from UFC 249...
On the morning of April 9, it seemed as if we were just nine days away from UFC 249, perhaps the only major live sporting event in the world due to COVID-19.
UFC President Dana White had thrown together a spectacular last-minute fight card to account for athletes who were unable to enter the United States.
He had even moved the entire event from Brooklyn to a Central Californian casino on tribal land as to avoid federal regulations and CDC health guidelines. White had truly convinced much of the MMA community, myself included, that UFC 249 was a go.
But later that day on April 9, it was announced that ESPN, the broadcasting partner of the UFC, had pulled the plug on UFC 249. The announcement was abrupt; fighters on the card found out at the same time as the public did.
To add insult to injury, the original main event of the now cancelled fight card, a lightweight title fight between Khabib Nurmagomedov and Tony Ferguson, was a bout that had been scheduled and subsequently cancelled four times prior. UFC 249 marks the fifth.
In hindsight, given the severity of the Coronavirus outbreak, this announcement was somewhat unsurprising. The event had been a PR nightmare ever since White had announced his ambitions to stage the fight card despite the surging worldwide pandemic.
Longtime UFC commentator Joe Rogan, who has been a staple at these pay-per-view shows for over two decades, expressed his own concern with having to potentially call fights at this event. He voiced relief upon hearing of its postponement.
"That saves me a lot of f****ng thinking," said Rogan on his podcast.
Unfortunately, the biggest losers of UFC 249's cancellation are undoubtedly the fighters themselves. Many had already invested in expensive and grueling training camps, cutting weight in preparation for a fight with no live crowd. The lack of a consistent salary means that these athletes are usually left with nothing if they are unable to fight.
To his credit, Dana White seems to have done the right thing when it comes to compensating the fighters most impacted by the recent cancellations.
"Take time with your families and enjoy this time. Don't worry about the financial part of this. You're going to get the fights on your contract and I'm going to make things right with the people who were willing to step up and fight next weekend on April 18."
-Dana White's message to his roster after the cancellation of UFC 249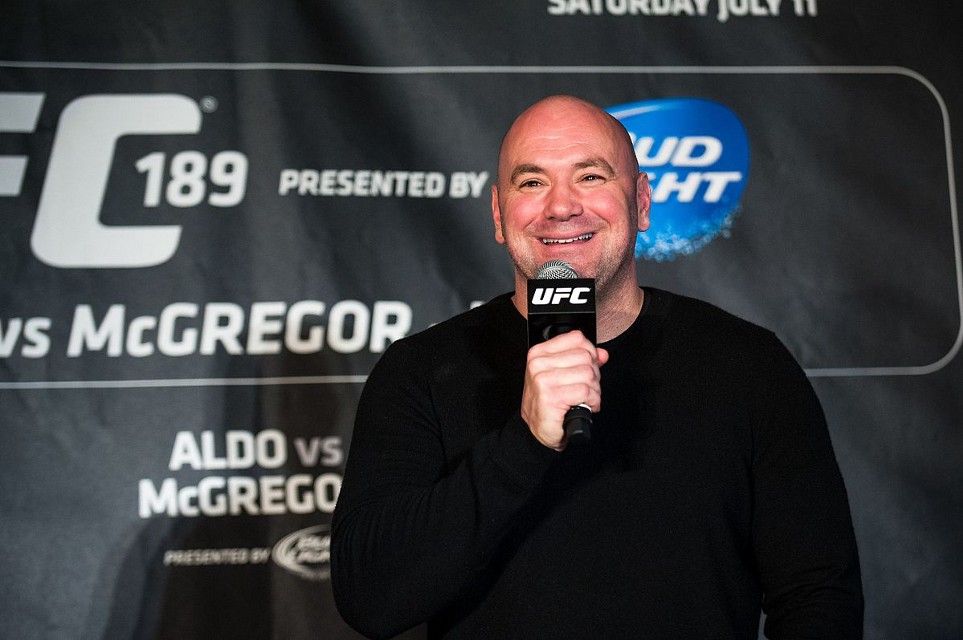 I had the luxury of speaking to UFC Bantamweight Aljamain Sterling on April 9, the day of the event's indefinite postponement. Sterling is ranked as the №2 135-lb fighter on the UFC roster, and is on the short list for a title shot at that division.
Living and training out of Long Island, and with a girlfriend on the front lines as a New York City nurse, Sterling has seen the worst of the Coronavirus epidemic firsthand.
Because of this, Sterling was less willing to put his name in the hat of fighters willing to take a short-notice fight in the midst of the worldwide health scare. Surprisingly (or unsurprisingly if you know lots of MMA fans), this made him a target for criticism, with many armchair-warriors labeling Sterling as a "fake fighter" for his unwillingness to risk contracting the virus.
"I think they're just really dense in the head," Sterling joked about his critics. "I mean, if you can't wrap your head around what's going on out here, then there's something wrong with your brain… [If] you get sick, they just tell you to go home — you can't even get a hospital bed."
Despite this, he was still hopeful that UFC 249 would take place. A fan of the sport as well as a fighter, Sterling was looking forward to seeing the sacrifices of his fellow athletes pay off. He was obviously unsurprised, however, to learn that the event would be inevitably cancelled.
"Kudos to Dana White for trying his hardest to get the fights out there, but unfortunately, I think Disney and the ESPN executives made the right decision telling him to stand down on it and pull the plug," said Sterling.
Sterling was disappointed to learn of the event's cancellation, just as I was. UFC 249 gave us MMA fans something to look forward to, a glimmer of normalcy during these times of uncertainty. But as much as I miss watching fights, I can't help but think that maybe this was all for the best.
UFC 249 could have gone on without a hitch, and that would have been fantastic. If it hypothetically did, that would mean Dana White resuming his weekly fight cards every Saturday.
Inevitably, someone at these closed-door events would have been bound to get sick at some point, and that would be a huge step backwards for the UFC.
For mixed martial arts, a sport that is finally garnering mainstream media coverage and breaking out of its "pseudo-sport" stereotype with the UFC's ESPN deal, an incident like this would be unbelievably harmful to its reputation.
If the UFC wants to continue to grow and become one of the great American sports promotions, they should try to avoid these unnecessary risks when possible.
I firmly believe that MMA is the most exciting and dynamic sport in the world. More and more people are starting to agree with me, as the UFC in particular continues to grow at an unprecedented rate. I would hate to see some avoidable controversy stunt the growth of my favorite sport.
With that being said, Dana White has tentatively scheduled another pay-per-view on May 9, featuring many of the same fighters that would have appeared on UFC 249. Don't get me wrong, I'm incredibly excited to watch this card go down.
I just hope that its backlash won't damage the sport or the UFC in any meaningful ways if the event does take place.
Only time will tell.
---
Created by
Erik Uebelacker
--- ---
Related Articles