Meet This Jaipur Startup Completely Changing the Way Art is Consumed
Are you are a passionate art lover looking to get a push in the field to boost your talent?
Are you are a passionate art lover looking to get a push in the field to be able to boost your talent and create a distinction? If yes, then you must know about the coolest startup in the town known as Rajasthan Studio. This startup is bringing together all forms of mesmerizing art experiences, ultimately, hosted by the best experts in the field.
In an Art Experience, you can explore amidst an inspiring ethos and lose yourself in the immensely sorted waves of creativity and intriguing art of an expert leading your way to the moment of intense awakening and bringing close to the art as much as possible.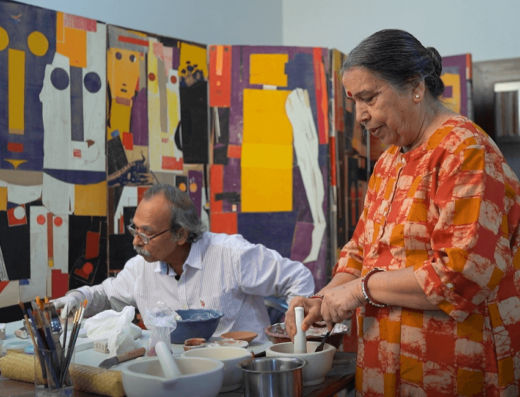 A marketplace mainly curated for the community of influencing artists of all kinds, people, knowledge, art, innovation, passion, discovery, relieving history, Rajasthan Studio allows you the freedom to choose your interest in the art along with mentor, method, moment, and material.
You have the opportunity to reciprocate the appreciation of different artists, work with them, and even discuss their lives and works. What else do you want? So, hurry up, book one-of-a-kind art experiences, to create moments and relish life like never before.
Craving to know more about this art space? Read this:
Various Arts Form a True Therapy to Empower People a Distinct Outlook in Life
If you have a passion for art and call yourself an artist (no matter beginner, mediocre, professional, or even general), you should become a member of Rajasthan Studio Circle, an exclusive community of artists where art experiences are curated by Rajasthan Studio with artists for artists free of charge. The membership is also currently free for artists. li.
Doing art relieves stress, empowers you a purpose, gives you meaning in life, maximizes brain plasticity, motivates creative thinking, boosts self-esteem, provides a sense of accomplishment, makes you an all-rounder happier, a better person, to name just a few. In short, art is something that makes your soul alive amidst all the small or big struggles in life.
Rajasthan Studio is one of the emerging spaces to understand the actual meaning of art and build aesthetics to promote the same in a more meaningful and engaging manner. Rajasthan Studio has uniquely created art spaces for its art experiences that carefully put attention to every intricate art details and knits misbelieves to magic.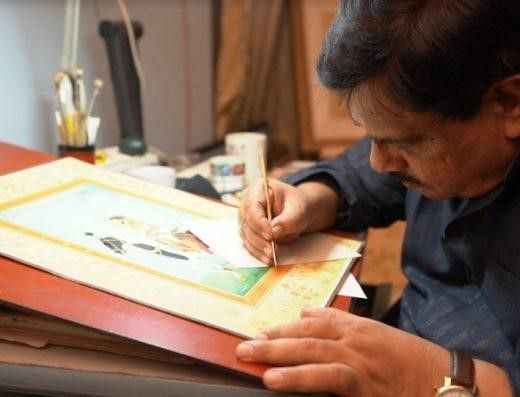 During an ardent two to six-hour art workshop session with the defined art expert, you learn all the life, human soul, the existence, ways to resolve life issues, calming energy to let you walk thoroughly into the world of art and vice versa!
You already know that this startup favors various art experiences (basically 16 art experiences in 15 established art forms) hosted by award-winning artists. So, these are individual bookings done by persons who are willing to go beyond exploring the boundaries of a particular art form that fascinated them for a long time.
Currently, 15 art forms indexed on Rajasthan Studio are Enamelling on Silver, GemStone Carving, Brass Wire Inlay, Paper Mache, Art of Puppetry, Wooden Block Making - qualifies you to acquire the skills of professionalism. You can show stories in your art as well as create ones.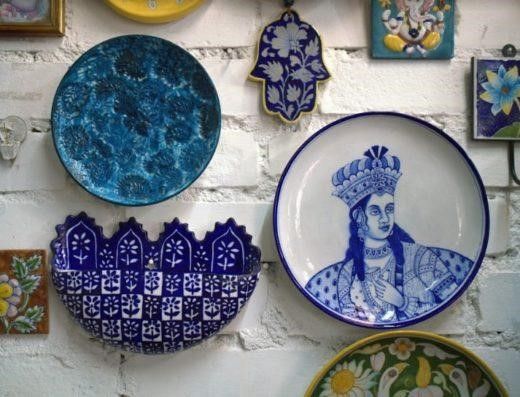 Imagine taking classes on minimalist photography by Prakash Ghai, an artist who sees art in every geometrical thing - even in a doorframe or a window, and sometimes captures even the ordinary with a plot twist. Or imagine beetling a chunk of clay into a statuette, under the guidance of Awaz Mohammad who is nationally acknowledged and praised enthusiastically, and later having a meaningful discussion with him over a cup of coffee. You'll find such varied and distinct art experiences nowhere but with the Rajasthan Studio.
Visit https://rajasthanstudio.com/explore/ to learn more about those different art experiences in detail and get a gist of what and how it all works so that you can grace your passion.
You learn and later come away with a piece of beautiful and tangible art of your creation besides a bank loaded with full good memories, knowledge, experience, and a positive approach to life.
The startup's next target is to reach 100 such immersive, unique, out-of-the-world art experiences indexed in the online marketplace, fit to choice by art enthusiasts who feel they are ignorant of such influencing motivation in this material and highly technologized world.
Connect with Rajasthan Studio to keep alive the art in you and stay rooted with your inner self. The experience, no doubt, meant to be life-changing and transforming!
---
--- ---
Related Articles