Mr n Mrs Pet: This startup is completing every animal lover's family!
What started out as a crazy idea of Ashish Chhanwal's, has already managed to become the buzz of the town. Mr n Mrs Pet is a one-stop destination for pet lovers
We live in a world where almost everything gets dropped off at our doorstep, groceries, food, daily supplies, you name it, you get it! We also live in a world where doctors prescribe dogs for a happier and healthier life. So wouldn't we better off in a world where pets get dropped off at your doorstep? If you are an animal lover, Mr n Mrs Pet has everything you were looking for all your life.
What started out as a crazy idea of Ashish Chhanwal's, has already managed to become the buzz of the town. Mr n Mrs Pet is a one-stop destination for pet lovers.
Who thought you could one day buy pets off of the internet?
"Love is a four legged word."
How the idea for Mr n Mrs Pet came up?
Ashish Chhanwal, the founder of the startup, has had a fairly interesting journey. From starting out as a Civil Services aspirant to going on to work for his family business, nothing gave him the job satisfaction he was looking for. One day when he was out looking for a pet for his friend, the hectic procedure that goes into getting a new pet gave him the idea that changed his life. He started Mr n Mrs Pet for all those people looking to add a new member to their family.
Getting home to your dog that always waits for you at your doorstep. Having endless conversations with your guinea pig or even run around with your rabbit, is probably a distant dream. Before opening your doors to something new, you would definitely want to create a bond with it, probably go to a pet store and walk around for hours till you choose one out of the five options you get. Well, why limit your options?
Why not choose your paws out of a hundred or more options?
Mr n Mrs Pet doesn't just do that for you, it also cuts down the whole process of conversing with the salesperson at the pet store about what you want and "what he wants to sell to you".
Do we really have to mention those stories we share with our pets? Ever wondered about your pet's story? An origin story, a background check sure do sound great, don't they? Well, that's just one of the many things Mr n Mrs Pet promises its customers.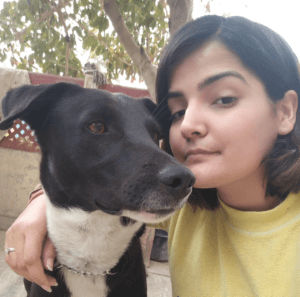 How do they operate?
Mr n Mrs Pet acts like a middleman for ethical breeders and customers. It collects information about the pets and runs health checkups on them. As soon as the breeder approves of the pet's adoption, Mr n Mrs Pet contacts the customers based on his listings on the site and delivers the pet. They take up to 4-7 days to deliver your pet based on the choices you list on the site.
Mr n Mrs Pet also makes sure that a pet gets adopted by a happy, healthy family by running regular follow-ups. For example, if a customer is based in Jaipur, they get to see the ethical breeder. This is done to make sure the environment the pet has been brought up in is safe.
"Pets are more sensitive to the needs of humans than vice versa."

To a lot of us, concepts like dog walking, training and grooming might sound unneeded and expensive. In reality, it is very important to take care of our pets and never ignore their needs. And that's exactly why Mr n Mrs Pet makes sure that it offers such services to its customers. You don't even have to worry about leaving your pet alone at home when you travel! You can just drop them off for safekeeping at one of the hostels that Mr n Mrs Pet hosts in your city.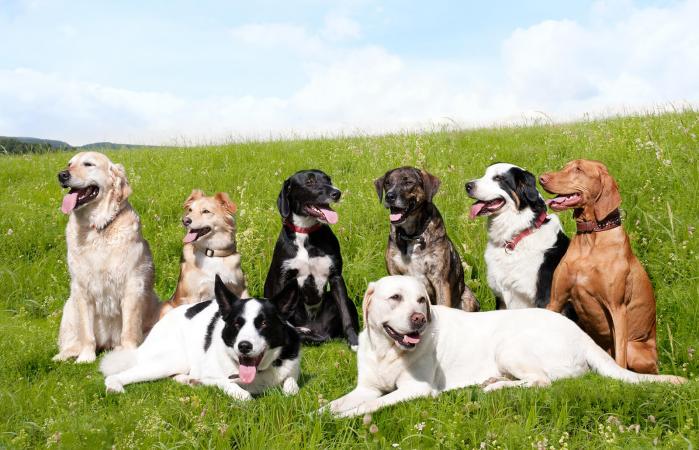 What does the future look like?
Founded in 2018, Mr n Mrs Pet has already completed over 200 families by bringing them closer to the pets of their dreams. Currently, they are working on developing better ownership legalities and adding features like EMI for cardholders to their website. 90% of the customers they have worked with are based in Rajasthan. In the next few years, they plan on extending their services to several other states in India.
On being asked what's that one thing Ashish would like to tell his customers before adopting a pet, he says if you are a pet lover, you could get one the way you wish. But make sure you're ready to take that responsibility of giving it all your love and care.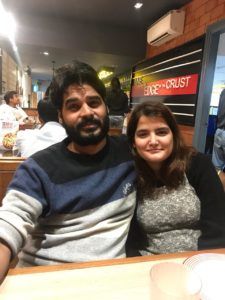 ---
Ideas are easy, Implementation is Hard, learn from the ones who knows how to start. A Publication by Tealfeed.
--- ---
Related Articles