NDIS Plan Management & Plan Manager's Work
Under this, the plan managers, like those from NDIS Plan Management Sydney, manage the participant's funds by paying the service providers on their behalf. They can even make purchases for the participant from their allotted funds.
---
Sky Plan Management
9 months ago
|
4 min read
---
Availing NDIS Plan management is easy as pie. Just contact NDIS and ask for it. The funding received from NDIS is manageable in three ways –
Agency Managed

– Under this, the NDIA manages the funds on behalf of the participant. They directly pay the service providers within a week of receiving the invoice.

Self-Managed

– Under this, either the participant or their nominees manage the funds for them, paying for the services or the service provider themselves, from the allotted funds from the NDIA.

Plan Managed

– Under this, the plan managers, like those from

NDIS Plan Management Sydney

,

manage the participant's funds by paying the service providers on their behalf. They can even make purchases for the participant from their allotted funds.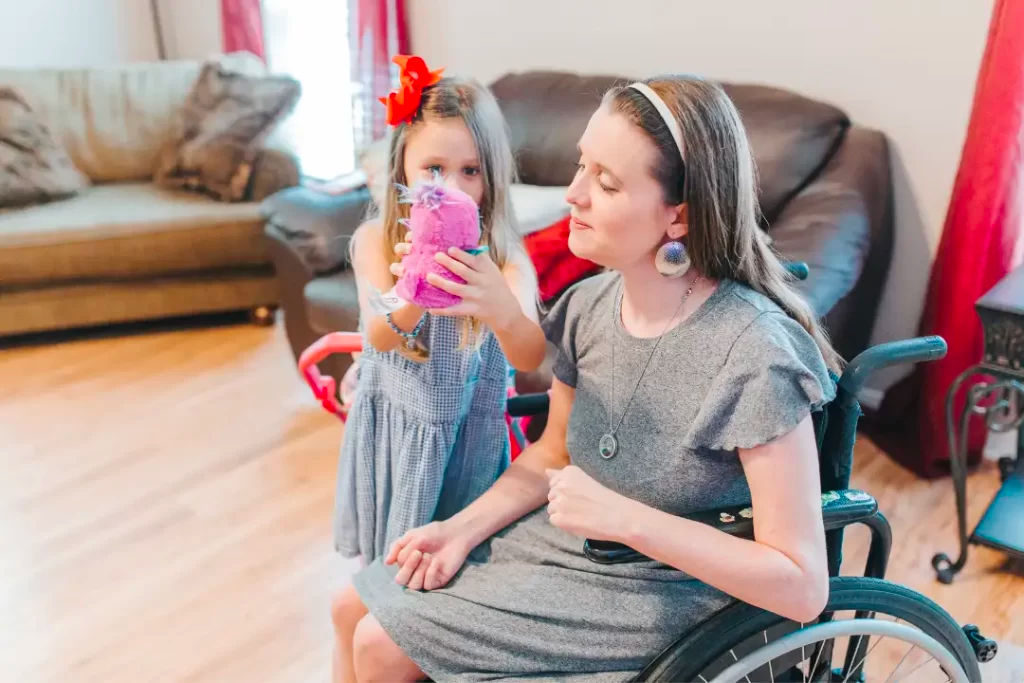 NDIS plan managers are people who manage your plan for you. They help the registered participants availing all the benefits they are entitled to by the NDIA, most effectively and efficiently.
How to Get NDIS Plan Management?
During the very first meeting with the LAC, they assess your needs.

Then they provide you with all the support options available.

You can ask for a plan manager to manage your funds during the meeting.

NDIA shall allot extra funds for the services of the plan manager as they are not paid from your allotted funds.

You can even choose to switch from self-management to plan management or change your plan manager during your plan review meeting.
How does NDIS Plan Management Work?
NDIS plan management in Sydney will help to: –
Manage your funds on your behalf.

Pay the service providers on your behalf.

Give you more details and control over your funds.

Get information about added benefits wherever and whenever available.

Help you choose the services you require and have a say in how you get them.

Help you learn new skills and reach your desired goals.

Help you become more independent than you already are.
Who are Plan Managers?
Plan managers are the personnel who fulfil the duty of providing you with a personalised support system whenever and wherever you need it. They are there to guide you through your journey in the best possible way. They understand you and your circumstances and are, therefore, the best people to help you manage your approved funds and work as a support and a confidante in your life. They are reliable in case you want to be inde[pendent and leave the support of your family and loved ones. They are like a family away from family, and you can trust them with your life.
What do Plan Managers do?
Manage your budget by keeping track of your expenditure.

Save your time and energy.

Keep your life hassle-free.

Inform you about the charges of the providers.

Pay your providers.

Deal with your providers.

Review the performances of the providers.

Give advice and guide you all the way.

Advise you about nearby new providers if you are dissatisfied with the existing ones.
NDIS Plan Manager also ensures that all your special requirements (other than your day-to-day activities), fund management, and all sorts of support and assistance (mental, therapeutic, or technological) are efficiently met.
Skyplan Management's NDIS plan management in Sydney boasts of an excellent team of plan managers. The managers go through the process of a complete and thorough background check and ask for a review of them from the participants and family.
What to Look For in a Plan Manager?
Anyone who is in search of a plan manager must look for all the following qualities in them as these are necessary traits one must possess to understand the condition of a disabled person.
Effective Communicator

– Must be excellent in oratorical skills providing avenues of communication that best suit you.

Empathetic & Understanding

– Must be capable enough to understand all your unique needs and the everyday challenges you have to face.

Expert

– Must be an expert about NDIS and all the services they provide so that they can be a complete guide for you.

Reliable and Trustworthy

– Must make you feel relaxed and comfortable with the whole process and must be fair while dealing with the service providers.

Transparent

– Must have transparency concerning your finances and expenditure.

Efficient and Effective

– Must have efficient managerial skills and an impressive personality for persuasion and understanding.
Why Choose Us?
The added benefits of choosing Skyplan Management, an NDIS Plan Management in Sydney are innumerable. Some of the most liked ones are here for you to ponder –
Consistent communications – We keep you in the loop by regularly informing you of all the details of your funds and regularly advising you about how to manage them in the best possible way.
Swift & hassle-free reimbursements – We make sure that your service providers are paid well within 2-3 days of our receiving the invoices.
Reliability in Funds – The transparency in fund management makes us a reliable choice among participants and their families.
Sympathetic and encouraging team – We ensure to support and encourage the participant in every possible way, in the exploration of all things possible for them.
Efficient Accounts – We make certain that you stay relaxed about the bookkeeping and the tax filings as our pro team looks after all the formalities.
Want To Know More?
If you are still in two shoes about where to start, we are happy to help!! Come sit with our team of experts and get all the assistance you need. We at Skyplan Management, an NDIS Plan Management in Sydneyassure you that your search for a supporter and a guide will end with us.
---
Created by
Sky Plan Management
Sky Plan Management acknowledge Aboriginal and Torres Strait Islander people as the traditional custodians of this land and pay our respects to their history, their living culture and to Elders past, present and emerging. We are committed to cultivating inclusive environments for staff, clients and carers and celebrate, value and include people of all backgrounds, genders, sexualities, cultures, bodies and abilities.
--- ---
Related Articles