All You Need To Know About Working With Recruiters
When and why you should consider using a recruiter's expertise.
The primary goal of a recruiter is to help companies find the most talented people possible. Recruiters seek to find the best people that can add immediate value to their clients.
As a recruiter myself, I am always talking to and connecting with people with varying degrees of expertise and experience to find who is most attractive to my clients.
If you are talented, experienced or bring an interesting or unique skill to the table, it might seem natural to reach out to a recruiter to help connect you with opportunities.
Types of recruiters
There are two types of recruiters. There are "in-house recruiters" and "agency recruiters". In-house recruiters work for one company and help that company hire and that is all the do. In-house recruiters conduct job interviews and screen applicants but they can't take your resume and show it to multiple companies, neither can they help you to expand your search.
Agency recruiters, on the other hand, work for a recruiting agency or themselves and help multiple companies find people to hire. They can connect companies to unique talents and connect candidates to potential opportunities.
While recruiters work primarily for their clients, they still need job seekers and are only paid when they fill jobs, so there is an incentive for them to know you and help you when the stars align. Most recruiters usually get paid a percentage of the first-year salary of the candidate they place, this fee typically ranges from 15% to 25%.
When should you consider reaching out to recruiters
Unfortunately, working with recruiters is not necessarily beneficial to everyone. You should consider reaching out to recruiters if you fall under any of the following categories.
You work in an industry with a shortage of clients. Usually in this situation, there are more open positions than good people to fill them. An example of a situation like this is the need for software developers in many cities.
You have a very specific and hard to find skillset or a lot of experience in your industry. You are a specialist or an expert in your profession.
You are in a top company that is known for having talented people. For example Google, Microsoft or any local company with high prestige
You are an experienced manager or executive and bring a wealth of experience and management expertise.
You are a consultant or contractor who is looking for temporary positions or projects, not a permanent job.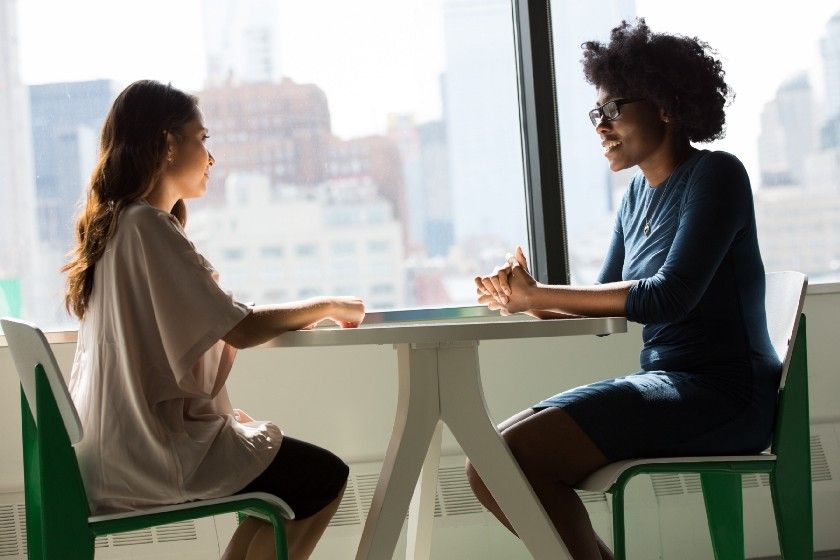 Photo by Christina @ wocintechchat.com on Unsplash
When recruiters can least help in your job search
While most recruiters love to help as many people as they can, it doesn't mean they can. You should not have high expectations from a recruiter if you fall under any of the following categories.
You are an entry-level job seeker. Recruiters can provide advice and pointers but will find it difficult to help you get a job. There are a few exceptions, especially if you are an exceptional or gifted student or graduated from a top university or specialize in a skillset with high demand like software engineering.
If you are looking to make a transition or pivot in your career. A company isn't going to pay a recruiter a big fee if you are not coming in with specialized knowledge or have a track record of doing what they need.
Your job does not require specific skills or knowledge, so companies can easily find enough people to fill open positions. This typically applies to skills that require little or no formal training.
If you are looking to find a job in a new city but don't have a compelling reason why companies should hire you over a local candidate such as a shortage in talent, a unique skill or piece of experience you bring to the table.
The right way to use recruiters
There is always no harm in connecting with recruiters even if you fall into the second category. You are always likely to get helpful tips and feedback, practice your interviewing skills. They might even help connect you with contacts that will improve your career prospects.
Where people get it wrong is when they contact a recruiting agency and talk to a recruiter. The recruiter then takes their resume and promises to keep an eye out for opportunities. So they sit back and relax thinking "I have a pro helping me now". They then don't put in any more effort.
In reality, you can talk to a recruiter and touch base with them from time to time to learn about the market, salaries etc. but you should also continue your job search and if you hear from the recruiter, it'll be a bonus and a nice surprise.
You can also ask the recruiter if they are willing to find out more about opportunities you come across and potentially help you land an interview.
Hi, I'm David and I coach professionals to upgrade their resume, improve their emotional intelligence and earn more money. I am a professional recruiter and work as a consultant for a world-class recruiting firm. You can learn more about me at davidowasi.com. Also, feel free to check out my Ultimate Career Guide Course on Udemy.
---
I am a business owner, consultant and creative entrepreneur. I bring a lot of energy, passion and optimism to any project I am involved in. I drive to maximize my talents and potentials alongside those I work with. I bring a wealth of business ownership and coaching experience.
--- ---
Related Articles