What is the Need for a Website Redesign to Survive in the New Digital Era?
A website redesign allows you to fix any security flaws on your existing website, implement advanced security practices to prevent future threats.
---
Stanley Hill
5 months ago
|
4 min read
---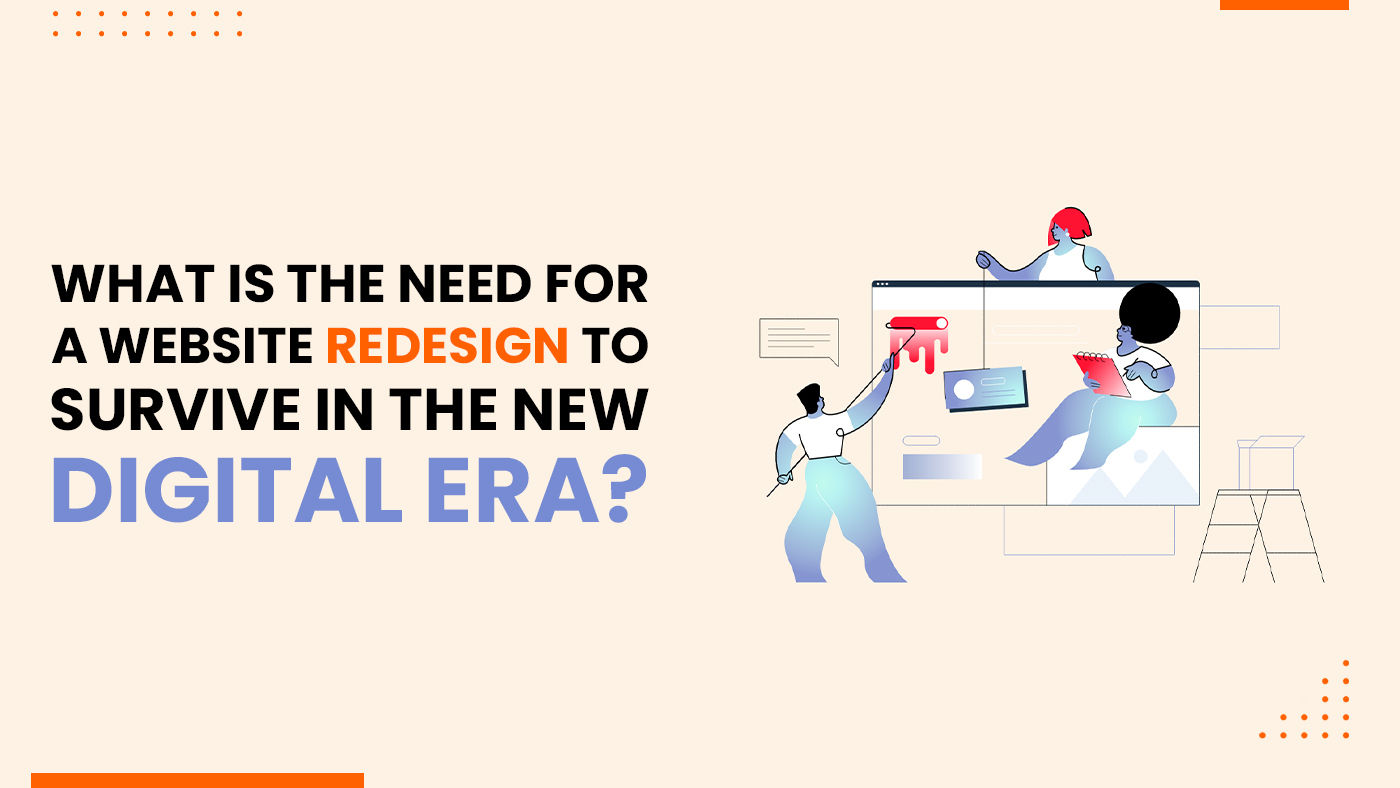 A digital presence is no longer an option for companies; it is necessary for continued success and growth. The foundation of this digital presence is your website. People will visit your website to learn more about your company no matter how they find it - through social media, recommendations from others they know, internet searches, or traditional marketing channels.
Website redesigning companies prefer to keep your website up to date. When it comes to digital marketing, web design NYC services are essential. Consider it. Your website should convey information about your company and the services and products you provide.
In this article, we will guide you what is the need for a website redesign to survive in the new digital era.
What is a Website Redesign?
A website redesign entails rebuilding your website's frontend and backend components. Fronted components are aspects of your website that affect its appearance, functionality, and user experience. The backend components are the code that powers the frontend experience and functionality.
Here are the reasons For a Website Redesign to survive in the New Digital Era:
1. Improved user experience:
Redesigning your website allows you to rethink the experience you provide to your audience. With careful planning, your new website can more effectively provide users with exactly what they require in an easy-to-digest format.
This enhanced user experience can take several forms:
A simplified navigation architecture that makes it easier for users to find the information they require.

A revamp of your content to ensure that it effectively conveys your brand messaging while also providing your audience with the full information they seek.

Improved functionality makes it easier for visitors to take the actions they want.

A cleaner web design that immediately draws the user's attention to important features.

Improved site speed and page load times
2. Set your priorities:
It may appear that you are only making minor changes to your old website and, thus, are not putting forth much effort. However, it is critical to approach the Website Redesign with the same seriousness you would when designing your website for the first time. In addition, it would help if you established new priorities based on the information gleaned from your previous website's analysis.
If you want to attract new users or visitors to your website, your new approach must be extremely user-friendly. If your website's sales are lacking, you'll need creative landing pages to promote your products/services.
3. Website usability:
It is critical that your prospect understands your company's core message the moment they land on your website and that they can easily see, use, and navigate through the website.
Factors influencing user experience are website speed, security, a convenient menu, and responsiveness.
For example, in a comparative study to determine which popular beauty and cosmetics mobile website among the four brands in the study provides the best user experience, users were asked the following questions:
The ease with which they use the beauty and cosmetics website;

Is the website easy to use, and what makes it difficult to use?
It was discovered that:
Users found it simple due to the speed, correct filters, and sorting.

It was difficult due to slow page loading, poor navigation, website responsiveness, and adaptability.

Easy and secure checkouts, helpful categories, filters, and sorting enhanced the user experience, while cluttered web pages and non-intuitive forms made navigation difficult.
4. Increase Sales and leads:
Every website's primary goal is converting visitors into promising leads or sales. A website redesign allows you to ensure that your website is optimized to move visitors through the sales funnel and convert as many leads and sales as possible.
These conversions can take a variety of forms, including:
Set up a consultation.

Share your email or phone number.

Register for an event

Product demonstration

Purchase an eBook

Subscribe to an email newsletter series
If you are trying to sell your product online, adding e-commerce functionality to your website can help drive more sales without asking visitors to leave your website. This has the potential to increase sales significantly.
You can strategically place CTA buttons, online forms, and other compelling calls to action when you redesign your website. You can significantly increase leads and sales by optimizing your use of these calls to action.
5. Redefine Your Company's Target Audience:
Let me give you an example. Because of the gift culture, a handbag receives at least 40% of its sales from men. However, while women may be the most important demographic, this is only partially true.
Similarly, you can divide your target audience into buckets and analyze who brings in the most revenue for your company and what percentage comes from each bucket. This way, you'll be able to tweak the tone and visuals of your website for maximum benefit.
6. Improved Site Security:
Cyber security threats pose a significant risk to all websites. Unfortunately, an outdated website may not have the most up-to-date security to protect visitors from these threats. A website redesign allows you to fix any security flaws on your existing website, implement advanced security practices to prevent future threats, and add an SSL certificate to ensure your site is secure.
In the worst-case scenario, your old website's security will be so outdated that visitors will receive warnings such as "your connection to this site is not secure." When this happens, many visitors may choose not to visit your website. You will lose any chance if your website's lack of security makes users afraid to interact with it.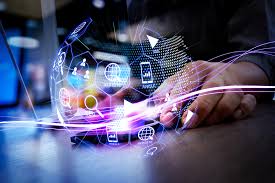 Conclusion:
This blog has shown you how to redesign and reinvent your website to keep up with new digital trends. A modern, appealing, and content-rich website are critical to successfully launching your business model. Remember that you do not need to redesign your company's website every month or every year. It depends on your needs, and your website development NYC companies or consultants will help you stay updated on the latest trends. It would help if you bridged the gap between your business goals and the changes you want to make to your website.
---
--- ---
Related Articles