What Do You Need To Write CMP Intros?
Are you looking to write compelling job titles? Learn how to write CMP intros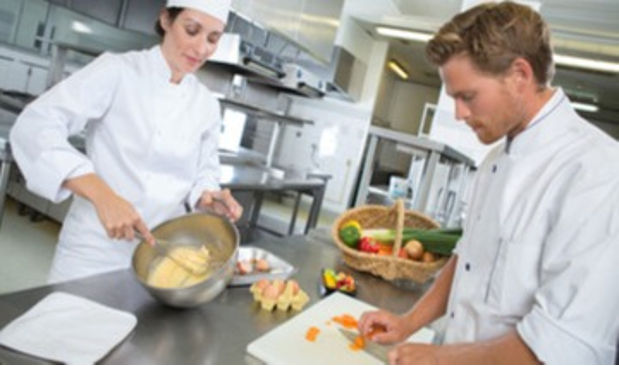 What are CMP Intros?
I'm glad you asked!
CMP Intros are paragraphs that describe job titles with a high search volume. They're added to the top of the job descriptions pages. The CMP Intros give the job description pages a nice, handwritten touch!
The intros are designed for the top of the page.
Additionally, the intros are meant to read more personalized rather than sounding like a robot. They sound better when a touch of fun is included when writing them.
What do you need to include to write interesting facts about the job title?
Here are four key pieces of info to include:
What the job title does

The normal workweek hours of the job title

Education requirements of the job title

Some information on the average work environment
So, how long should a CMP Intro be?
The intros should be around 3 paragraphs long, if not longer. The aim is to have more than 120 words.
You can find well-written Intros in these two examples here.
Example #1
WORKING AS A SOUS CHEF
It's no longer a woman's job! The demographics have changed. More men are working as Sous Chefs than women. And they are doing just fine, with very little time to rest.
If you're not creating menus or overseeing culinary services, then it's your onus to monitor the stock. The ingredients for the next day's specials must be in place. And at a lower cost to the establishment!
Working as a Sous Chef is not easy. You're either meeting urgent deadlines for an order. Or you're busily fast-pacing the kitchen staff. After all, you're the mastermind behind the daily specials.
You don't need super qualifications to work as a Sous Chef. A high school diploma with majors in hospitality management will suffice. But to stand a better chance, you'll need an associate degree with majors in culinary arts. Having some experience as a chef will give you an advantage.
As a Sous Chef, you're the backbone of the kitchen. You hold it in place. And guess what? You can earn upwards of $23 per hour. That translates to about $47,275 per year.
Example #2
WORKING AS A WEB DEVELOPER
A Web Developer is keen on detail. You're accountable for the look of the site. You can't afford to make mistakes! Otherwise, you can mess up a whole webpage.
As a Web Developer, designing and creating websites is your mandate. You're a thoroughbred perfectionist with a high sense of creativity. You'll therefore ensure that the website is outstanding and updated. And what's more? You'll add content.
It does not require a rocket scientist to be a Web Developer! But wait! The demographics are askew. More women are shying off the field. And what's the reason? Web development is for the brainers.
So, what qualifications do you need to work as a Web Developer?
If you have a high school diploma, you're good to go. And if you possess a bachelor's degree in computer science, you have an advantage. But many employers will ask for an associate's degree in web design or programming.
Working as a Web Developer can earn you a good life. If you're looking for career growth, the prospects are good. The financial prospects are also sparkling! You can earn upwards of $33 per hour. That's about $68,936 per year.
Conclusion
Writing CMP Intros is easy. All you need to do is have fun and remain relaxed. Dwell on the four areas of:
What the job title does

The normal workweek hours of the job title

Education requirements of the job title

Some information on the average work environment.
---
Created by
Panafrick Sammy
I'm extraordinary in one thing! And that's helping businesses, both small and large-sized to rank for their target keywords. And I've got results! My Approach The first lesson I learned in SEO is that "not all traffic is created equally". Traffic is not the goal. Driving bucket loads of sales that generate ROI, that's the goal. You want targeted traffic from a qualified audience most likely to buy your offer or take your call to action. Here's how I can help you increase ROI with SEO content. ✅Just starting and you don't know where to look? I'll help you conduct keyword research based on your marketing goals and your buyer's needs. ✅Got a content strategy but do you need someone to execute it for you? I have a tested formula for creating SEO-optimized content that ranks on the Google search engine. ✅Got a strategy and execution plan but you're not seeing the results you expected? Bring me in!
--- ---
Related Articles