How to Optimize Your Marketing With the Mere Exposure Effect
A powerful tool rooted in three branches of psychology
A powerful tool rooted in three branches of psychology
Do you ever catch yourself humming a new song that you didn't really like at first, but it's "grown on you"? Have you ever considered why companies put so much of their marketing budget into advertising? Why are logos, slogans, and jingles such important aspects of branding?
The more familiar you are with something, the greater your preference for it.
That's the explanation behind the psychological phenomenon known as the Mere Exposure Effect. One of the main purposes of advertising is to get potential customers aware of your brand, product, or service, and more importantly, to like it. Being memorable and being liked could be considered two of the most critical aspects of effective advertising and promotions.
So why is it that mere exposure can lead to the building of preferences?
There are three key psychological explanations that support the Mere Exposure Effect, something content marketers and advertisers rely on, and something we're all exposed to day in and day out.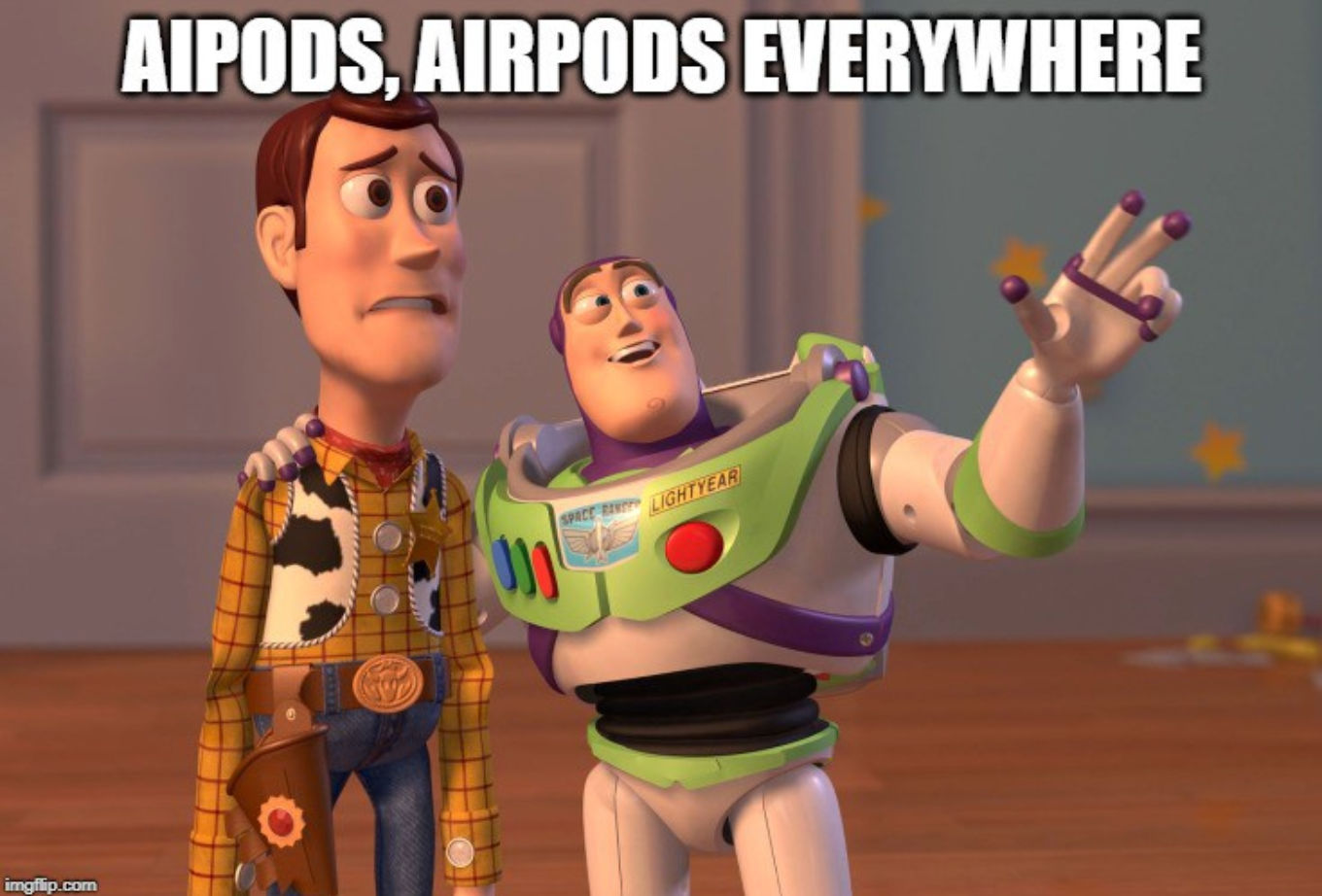 1. Social Psychology — It's All About the People
This explanation is based on three simple components: We want to be liked, we want to like others, and we want to develop a sense of in-group membership (a feeling of belonging). This innate human desire to feel accepted and to be a part of something bigger is why we see people gravitate towards others that they perceive to be like them. It acts as an affirmation for our own feelings and beliefs.
If we see that the masses (or at least perceive that many) are in support of XY product, we too, are more likely to support it and want it. **Cough cough — airpods anyone?
Products that are positioned as luxury goods often rely on consumers' desire to show that they belong to a higher social class. Fashion trends such as the extreme popularity of UGGs in the late 2000s, urban streetwear brands like Supreme, and the everlasting popularity of Nike's Air Jordans can all lend some of their popularity to consumers seeing others wearing/using the brand, as well as the company's actual advertising.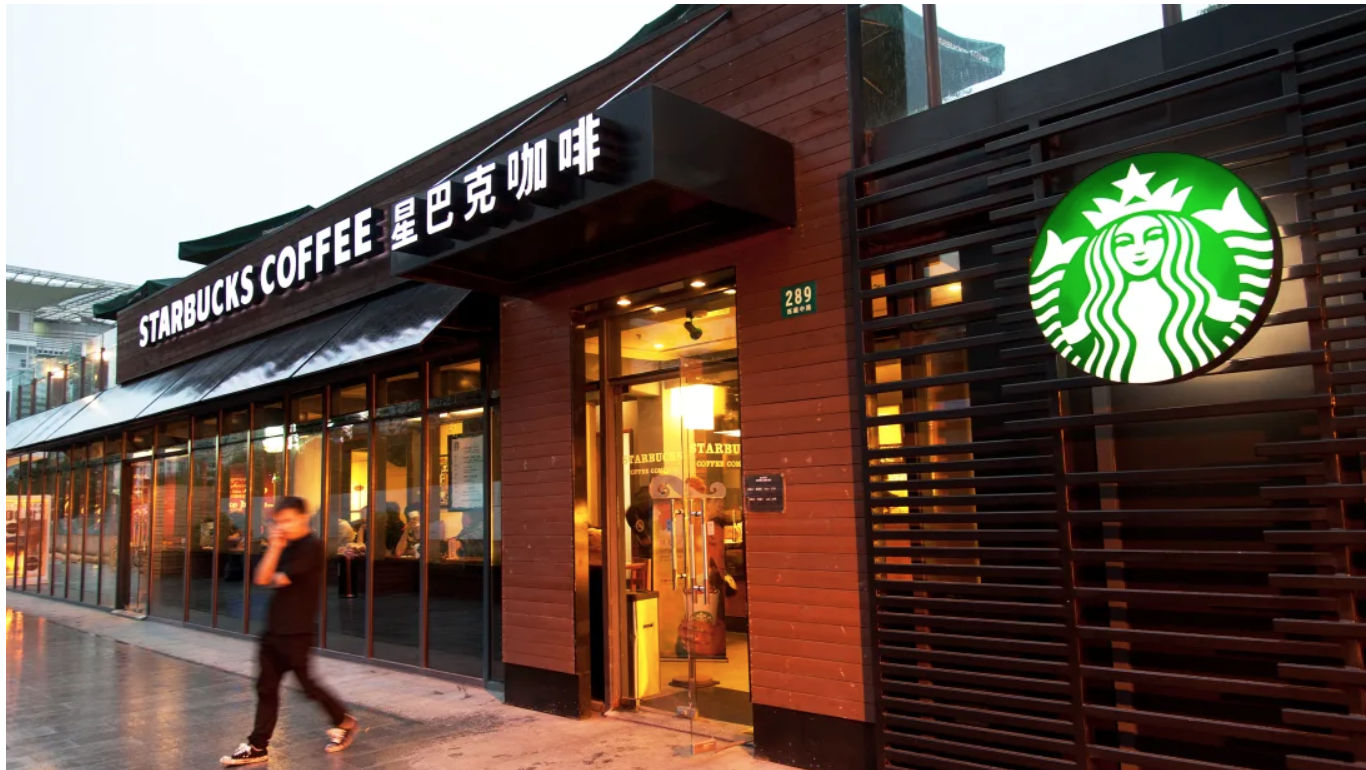 2. Cognitive Psychology — Brand Identification
When something is familiar — be it the red, blue and white logo colours for an iconic carbonated drink or the colourful G of Google — we're more likely to identify it and associate with it. Under cognitive psychology, developing schemas and structural understandings of new information boosts our efficiency at identifying and recognizing it in the future.
In marketing applications, this is the whole reasoning behind using a logo — having an identifiable image, symbols, font, etc. that comes to symbolize the brand and what it stands for. Well-known brands can become a source of comfort when travelling, like when seeing a Starbucks abroad.
Being able to compartmentalize information about a brand or product can come from repeated exposure. Companies use branding guidelines to maintain a level of consistency and cohesiveness across all their marketing — in direct accordance with using cognitive psych.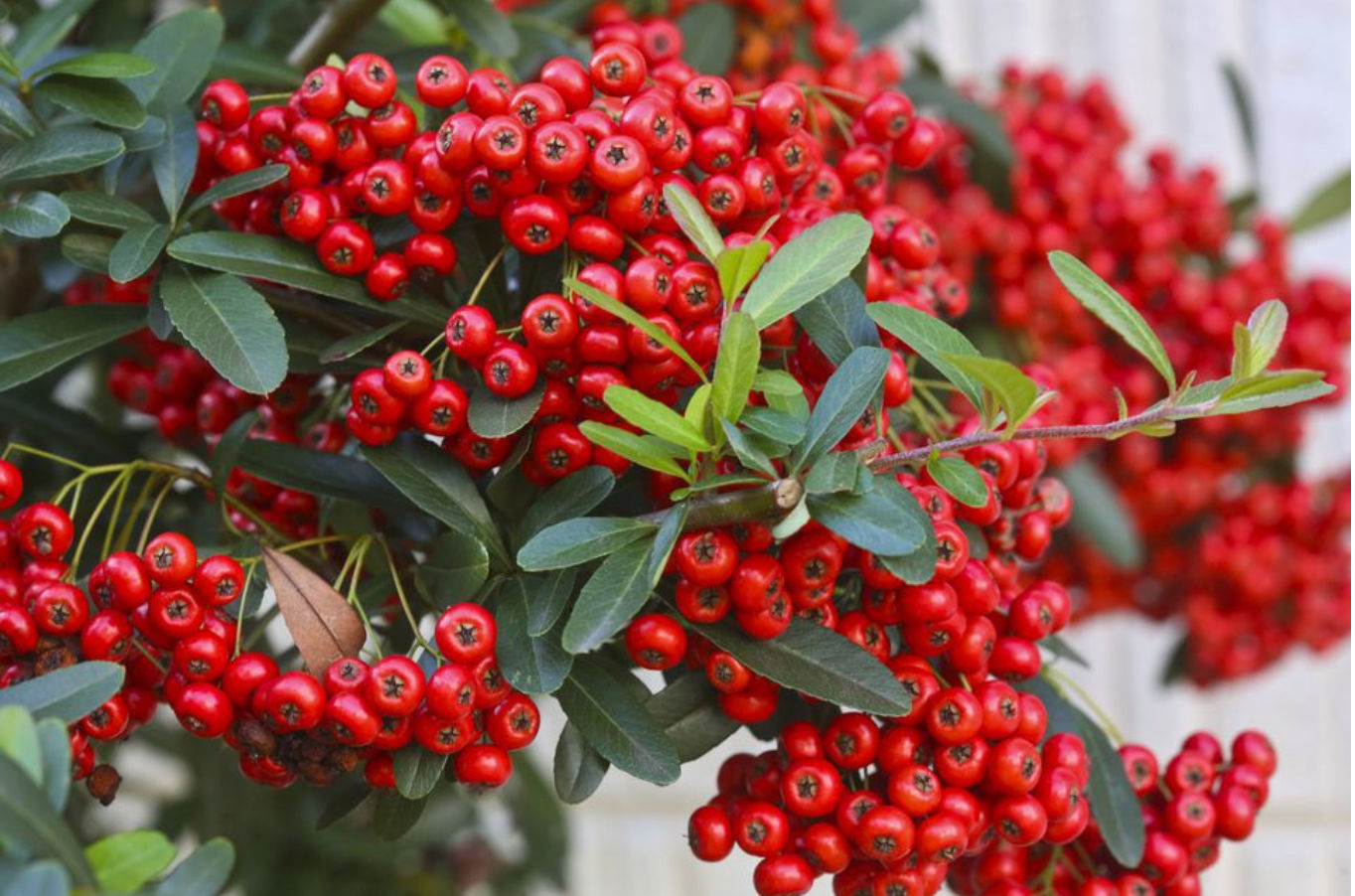 3. Evolutionary Psychology — Poison Berries and Chipotle
This explanation may seem like it has less to do with marketing and cohesive branding but bear with me. When it comes to the Mere Exposure Effect, this "could" be how it all started.
First, there's habituation. The more familiar something is, the less likely it is to be perceived as "potentially" threatening. From an evolutionary standpoint, there was always value to being cautious if not outrightly fearing the unknown. Except now, it's less so about learning and remembering which berries are safe to eat and more about identifying which fast food you want to get for lunch.
Secondly, there's perceptual fluency. This links back to the cognitive psych explanation — familiar stimuli require less cognitive effort. If you looked at famous logos with their text removed, chances are you'd still be able to identify and recognize them. We don't need to physically read the words anymore when we've already packed the information away based on colour schemes, logos, and font types.
From these three psychological explanations, we can see how mere exposure should increase liking. But does it always work? Does it work for everything? How do you avoid falling into the trap of familiarity breeds contempt, when you over inundate people with excessive advertising or promotions?
When building your brand, or developing a marketing strategy, keep in mind that the Mere Exposure Effect is greatest when repeated stimuli are all three of the following: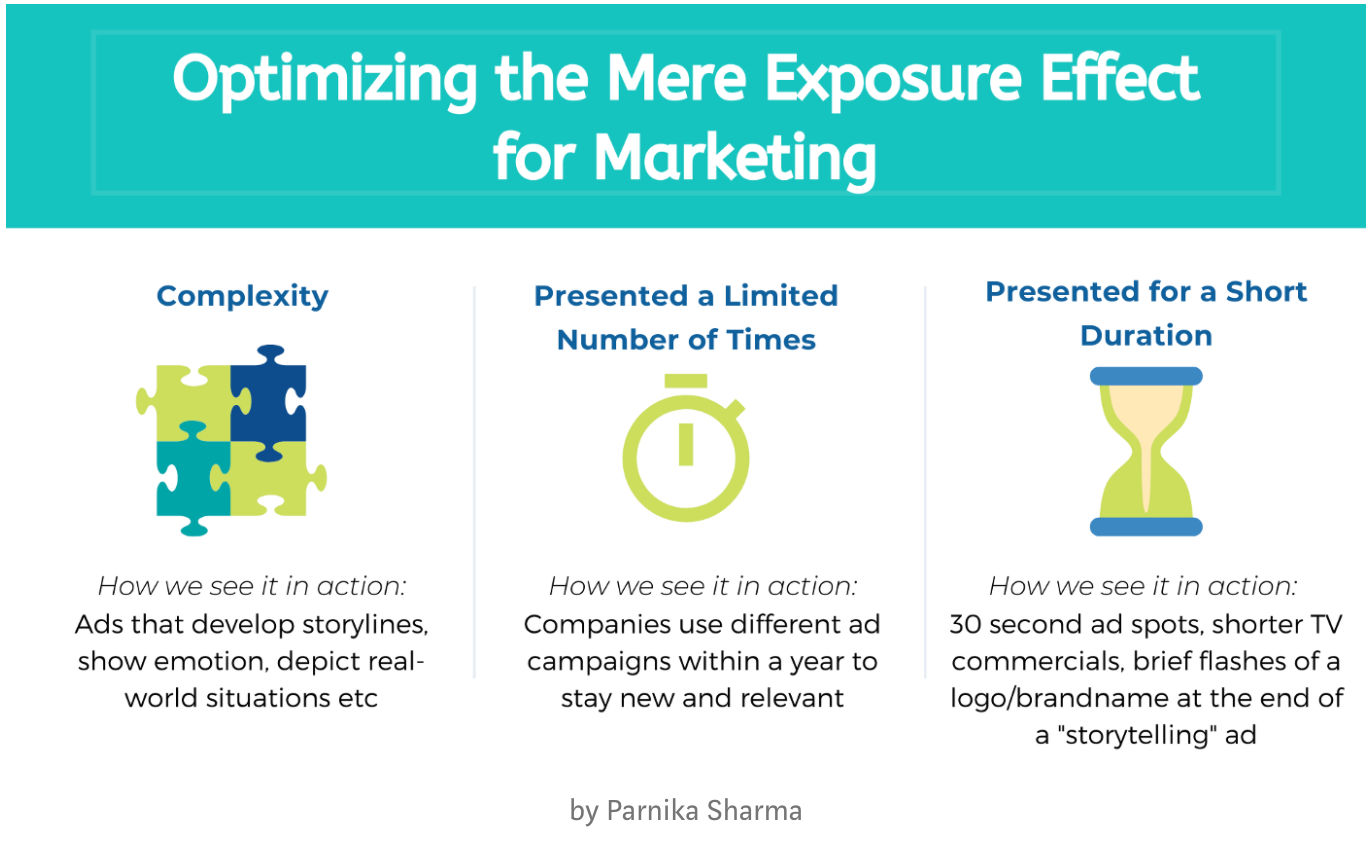 Through these social, cognitive, and evolutionary psychological explanations that support the Mere Exposure Effect, marketers can plan their marketing and advertising strategy to both best reach and have a positive impact on their target markets.
---
--- ---
Related Articles