Page Experience, UX and Accessibility: Get Ready for Google's 2021 Update
A simple guide to "making the web more delightful for users"
In a jaw-droppingly rare fit of doing the right thing, Google announced its latest algorithm updates well in advance!
Entitled "Evaluating page experience for a better web", Google's unusual heads-up in May was because:
"We recognize many site owners are rightfully placing their focus on responding to the effects of COVID-19."
How sweet of them.
So hey, if you're currently updating your website — or thinking of doing so — why not take a look at what Google has up its sleeve?
You may have noticed Google's latest spin slogan is "Page Experience".
What does Page Experience mean?
User interface, user experience, page experience …tomarto, tomayto?
Not exactly. Here are some simplified definitions if you're not sure:
User Interface (UI) is the interaction between user and website
User Experience (UX) is how visitors feel about using your website
Page Experience (no abbreviation in use yet) provides a holistic picture of the quality of a user's experience on a web page. Hmm.
Let's see how Google explains Page Experience:
"Page experience is a set of signals that measure how users perceive the experience of interacting with a web page beyond its pure information value.
It includes Core Web Vitals, which is a set of metrics that measure real-world user experience for loading performance, interactivity, and visual stability of the page. It also includes existing Search signals: mobile-friendliness, safe-browsing, HTTPS, and intrusive interstitial guidelines."
Any the wiser? Nope, me neither.
What the heck is an Intrusive Interstitial??
Interstitial roughly means "occupying space in between".
Still baffled? Intrusive interstitials are notices or features that load after the rest of the page contents and behave in unexpected ways.
Most of us call them annoying pop-ups. We're all sick of them. Pop-ups are useful devices for site owners, not so much for users. If you want more technical detail, see Google's Intrusive Interstitials (opens new page).
FIX — Find less intrusively irritating ways of complying with cookie and privacy regulations, and for engaging your visitor.
Making the web more delightful for users
Google's new algorithms aim to… "help people more easily access the information and web pages they're looking for, and support site owners in providing an experience [that] users enjoy".
The Chrome team have announced Core Web Vitals, a set of metrics related to speed, responsiveness and visual stability, to help site owners measure user experience on the web now.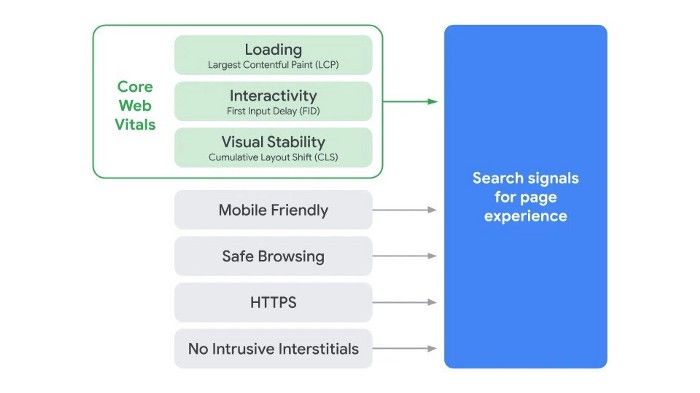 This is Google's illustration …contentful paint?…cumulative layout? Huh?
Um …are you easily accessing and enjoying the experience of reading Google's information?
Me neither. Sigh.
What is Cumulative Layout Shift (CLS)?
This is a new metric that checks a page's stability when it loads. In other words, do images, content and buttons move around as the page loads, or does the page remain solid?
If the layout of the page shifts about as it loads, it's easy for the user's experience to go horribly wrong. Google illustrates the point with this gif: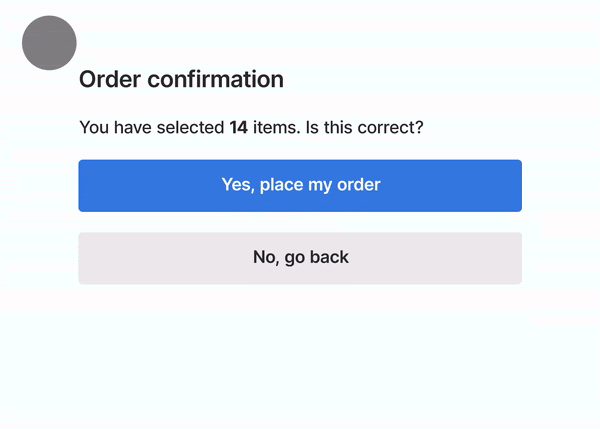 Google's illustration of CLS
The user doesn't want to place an order and tries to click a button to "go back". Their intentions are derailed when an obtrusive message moves the button positions unexpectedly and they click the "place my order" button accidentally.
Yikes! The user's efforts to rectify the misclick don't work. Imagine their frustration and annoyance!
FIX — Avoid those intrusive interstitials that interfere with other interactive elements in unexpected ways.
How to improve your site ranking now
Google wants to give top ranking to the sites that users love the most.
In essence, by improving UX on your site, you will improve the site's ranking.
Although you don't have to do anything yet about the new algorithms that come into play in 2021, it won't do any harm to prepare your website.
More importantly, now is a good time to make sure that your website complies with current algorithms for Mobile-Friendliness, Safety, Security and Intrusive Interstitials. If your site fails those requirements, it will already be losing traction in search rankings, no matter how great your content is.
More help: you will find a selection of useful links at the end of this article.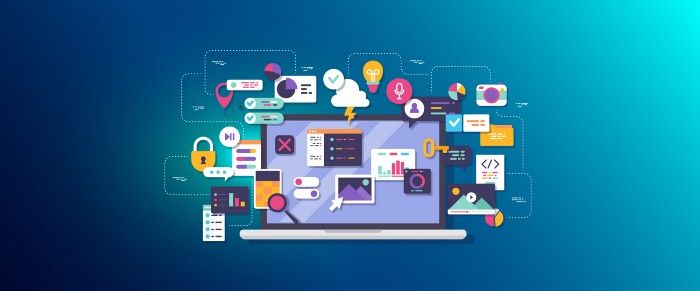 Licensed image: ©AdobeStock
Looking ahead — Google's 2021 Page Experience update
Here's a check-list of ways to optimise your website for better page loading speeds and delightful User Experience:
Improve loading speed by removing broken pages.
Improve navigation by simplifying the site structure. Every page should be accessible within a maximum of three clicks. Consider combining pages with thin or repetitive content and adding breadcrumb links.
Add descriptions to links. "Click here" is no longer acceptable …make sure users understand where a link will take them.
Fix broken URLs. Missing pages are not good user experience.
Fix heading hierarchy, page title tags and meta descriptions.
Compress all your large images and give them ALT descriptions.
Remove elements that slow down your site, such as image carousels.
Optimise above the fold (the top part of the page) Make the purpose of your website clear to visitors before they start scrolling.
Check that all interactive elements behave as expected.
Remove or replace intrusive elements that are slow to load and/or possibly disrupt your visitor's actions.
Accessibility
UX applies to all your visitors, including those who have limitations in how they can interact with websites. Accessibility is not just about improving SEO, it's about doing the right thing.
The chances are that a number of your site users have a cognitive or physical restriction that makes your website less user-friendly than you suppose.
1 in 4 people in the USA and 1 in 5 in the UK have a disability.
Globally it is estimated that 10% of the population — about 650 million people — are disabled. Allowing that many of the world's disabled population are not internet users due to age, poverty or other circumstances, we can still extrapolate that of the estimated 4.54 billion internet users, several hundred million users could be disabled.
"Disability can be either visual, hearing, motor (affecting fine movement) or cognitive (affecting memory and thinking)." Gov.uk
Although I don't think of myself as disabled, I find myself included because I'm on the autistic spectrum and hypersensitive. I guess that's why UX and accessibility are so important to me.
My pet hates are tech or legal gobbledegook, posts peppered with animated gifs and the many websites that don't provide a link back to the home page from their help, forum or blog pages. In my book, those are instances of poor UX.
Thoughtfully chosen quality images and wry humour, on the other hand, go a long way to improve UX for me.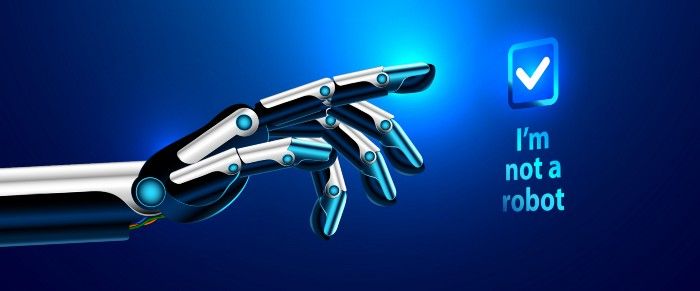 Licensed image: ©AdobeStock
Accessibility isn't restricted to people with disabilities
A person's ability to use a service could be affected by their:
location — could be a noisy cafe, sunny park or area with slow wifi
health — may be tired, recovering from a stroke or have a broken arm
equipment — could be using a mobile phone or an older browser.
Accessibility is about making sure your service provides a good UX for as many people as possible. That means fixing any problems that will potentially exclude some users from enjoying their experience of your website.
Text content
The text needs to be legible on all devices.
Choose easy to read fonts, large enough type sizes, decent line spacing and adequate colour contrast.
Effective web copy is easily digestible, with concise points and visual breaks. When short of time, people tend to skim long tracts of unbroken text. They can easily miss salient points.
Web writing needs to be clearly expressed, with short sentences and paragraphs. Avoid "fluff" or "padding", words that don't serve any purpose.
Break up the content into more digestible chunks with well-chosen headings that summarise points, space between paragraphs and a few appropriate images (avoid irritating animated gifs that can also create a bad experience for some sensitive visitors).
Aim to help skimmers and those with reduced vision to easily pick out key information from your content.
Image content
ALT text is a tenet of accessible web design.
The primary purpose of ALT text is to describe images to visitors who are unable to see them. It's important for screen reading software and those who prefer to block images on their browsers, but it also includes users who are sight-impaired or otherwise unable to visually identify an image.
Including ALT text with your images ensures all users, regardless of visual ability, can access the content on your site.
Along with implementing image title and file naming best practices, including ALT text, may also contribute to image SEO.
More information on accessibility
International accessibility standard, WCAG 2.1 AA or its European equivalent, EN301 549.
Please check on current accessibility regulations in your own country.
FIXES — There are many ways of improving accessibility that go beyond the scope of this article. This comprehensive Web Accessibility Checklist will help.
Wrap up
As Google has thoughtfully given us a decent headstart on their planned new algorithms, there's plenty of time to start dealing with your website's shortcomings, if any.
Alternatively, hire an expert to do it for you.
But don't leave it until the last minute!
Originally published on medium.
---
Sue Brettell is a designer and writer based near Cambridge in the UK. A multi-disciplinary creative solopreneur and internet veteran, her experience includes branding, website design & copy, UX design, book design and personal branding. She is currently rebranding to focus more on writing.
--- ---
Related Articles