What many people get wrong about learning to dressing well
I'm having a fit over this.
TL;DR It's ALL ABOUT FIT. Focus on finding clothes that fit your body well, and learn what that means before trying to buy a bunch of new interesting pieces of clothing. If you want to learn how to dress well, look for pictures of stylish people with body types similar to yours.
I get asked for advice on dressing well all the time. It's what I spent all of my money and time on in college, instead of "attending class" or "making good use of my knowledge."
Fashion, or at least improving your fashion, is not the rocket science most people think it is. It's not dramatically changing everything about a wardrobe, or buying three of every type of garment from outfit guides. Mostly, it comes down to how much you want your personality to show through your fashion. There are millions of ways to execute this.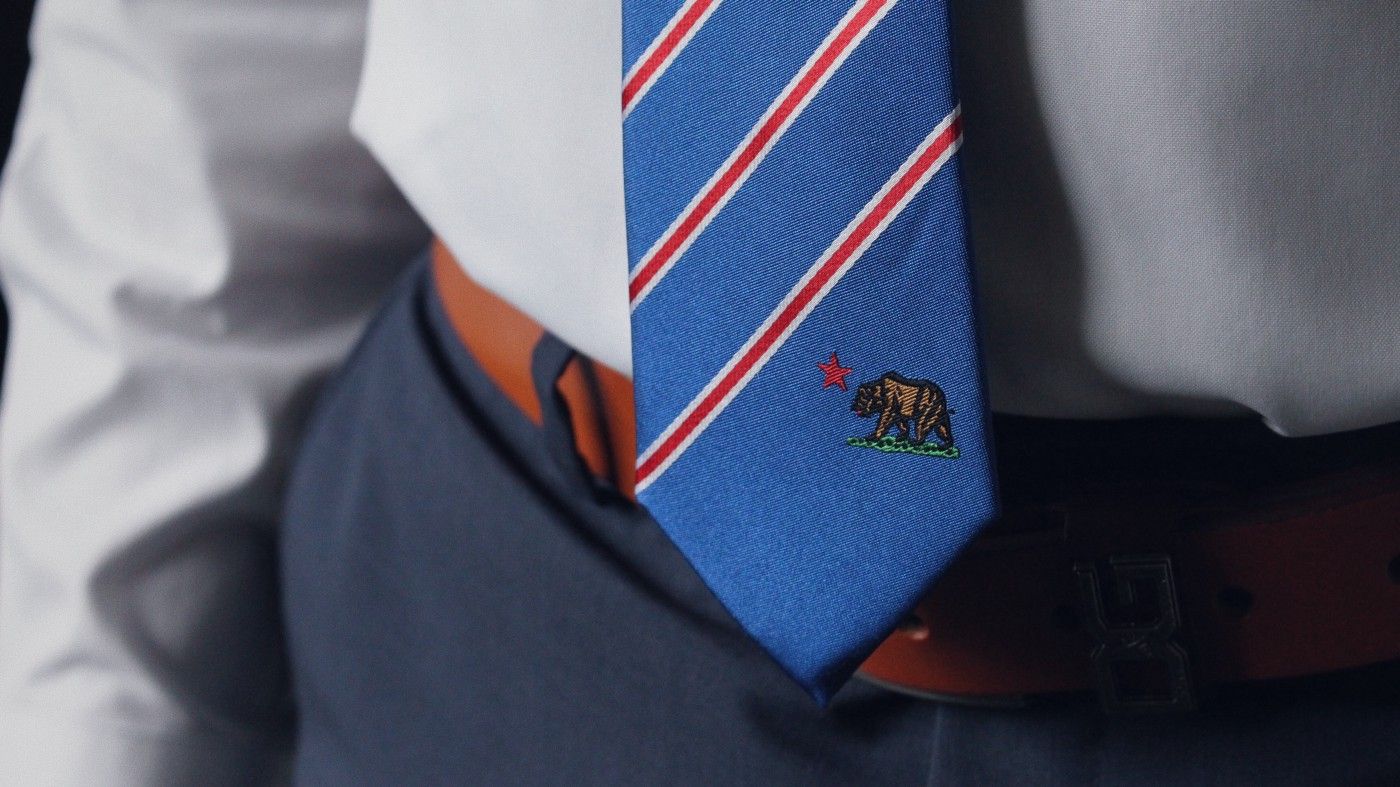 Most good fashion advice tells people to do a few things.
Take it slow, and don't try and change everything at once. It's better to build the skill and learn rather than assume you're automatically good at it (you won't be.)
Make note of what you like, and why you might like it. This applies to items you own, and what other people wear.
Do not spend a lot of money. It's hard to know what's worth it, and you gain more from experimenting small.
Sure, this is a broad generalization. It's intentionally hard to be specific with this kind of advice. And really, it's all great advice.
There's one thing missing.
The most important rule of learning how to dress well is learning what looks good on you. A large part of that is determined by fit.
Truthfully, through experience, it's clear that a well-designed outfit can fall flat if the clothing doesn't fit.
An okay strategy is to scour men's fashion forums, find outfits you like, and try to emulate them. This is a great idea, and reduces the level of risk in trying out new outfits.
But that's where the advice stops. Most guides I see are on how to build a good, diverse and safe wardrobe. Outside of suits, there aren't nearly as many guides on how to know what good fit looks like.
This is why I probably wasted $500 of clothing money in high school. My clothing was so tight, my body looked like it was desperately trying to escape from the torture of wearing the clothes. I thought that slimmer = better, and that informed my decisions.
Big mistake.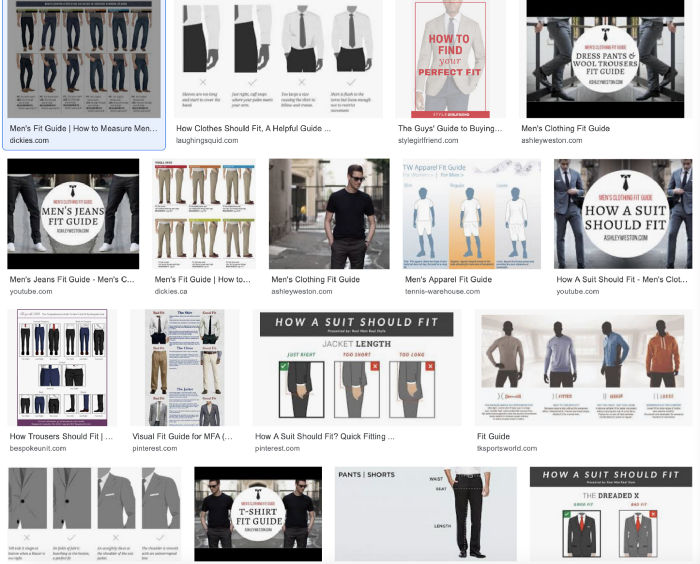 Even if a good fit guide exists, it's generally tailored (heh) towards suits. (It makes a bit of sense — suits are the universal advice that most people can give, and generally it's good to have at least one.)
What sources for fit exist then?
Fit guides (good, but rare)
Friends (great, can be intimidating to ask)
Online retailers(???)
Guess what. Even eCommerce retailers don't do a great job of helping you out with fit. Banana Republic, for example, describes their standard fit as "Expertly cut with a little more room in the chest, arms, and waist." That's a good way to describe how a shirt might feel, but not how it might look.
Amazon understands this, sort of. They're trying to make it easier to determine fit without physically trying on clothing, but I think that's 1–2 years off.
How are retailers helping?
Here's an example from Brooks Brothers.

WTF am I supposed to think, coming here as someone with no experience in what I'm supposed to wear?
I want my clothing to feel relaxed, but I'm skinny, so should I be focused on it conforming to my body instead? But I want it to look like my torso is filling out the shirt, because that's the advice I heard, so should I go traditional?
To Brooks Brothers' credit, they have another page that's supposed to provide a bit more information. It still doesn't feel like enough.
What's a good example then?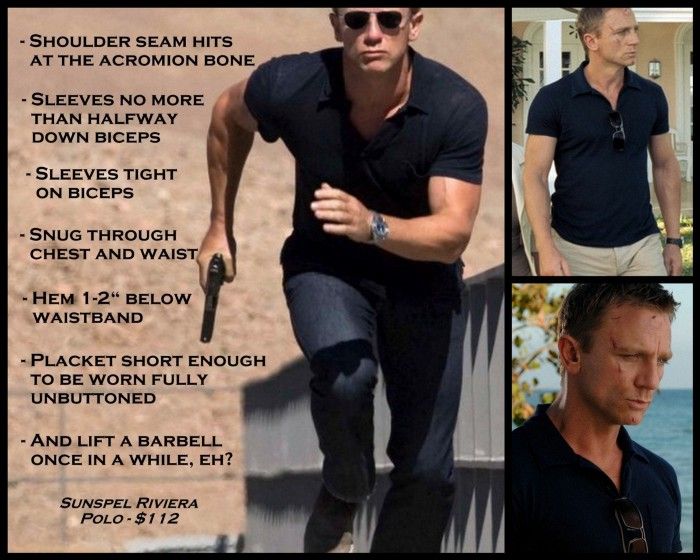 This is more what I'm talking about.
WHY do I like this more than all of the stuff we just talked about? Three reasons.
Outlining each part of the Polo. Length, sleeves, even the length of the placket.
Good, representative, and specific photos.
There's a source for the clothing if it piques your interest.
Now, granted, Daniel Craig makes a living out of having the perfect body type. But that doesn't mean his polo rules don't also apply to you.
The main point I'm trying to get across is that it's a lot smarter to look for fit before you look for style.
Let's look at another example.
The "what not to do" section is also extremely useful here. To be honest, I could not give less of a shit about shorts colors if they don't fit well. I don't want to look like I'm suffocating my legs, and I'm not utilitarian enough to pull off the cargo shorts look.
I find guides like these to be the exception, not the rule.
What's the takeaway from all this?
If you're looking to get into fashion, fit is just as important as color and style.
If your goal is to learn how to dress well, it's smart to search out fit pics of people with similar style to you. It's also smart to learn what types of clothing will flatter your body type. Yes, this works for people who aren't 6'2", slim, and white. I promise you.
What's more, I do not recommend online shopping when you're starting out for this exact reason, unless you're okay eating return shipping fees. It may seem intimidating, but seeing how clothing fits, in real life, is much more valuable data to you than assembling essentially a pinterest board of fashion aspirations.
You'll thank me, and your wallet will thank you.
---
Created by
Jameson Zaballos
--- ---
Related Articles