Was Your Pitch Rejected Recently?
Try this self-care routine that has nothing to do with not taking it personally.
Do you know that reverse-butterfly feeling that you get when an editor responds to your pitch in a few days or weeks? You take a deep breath and click on the email, already expecting the worse, but hoping for the best.
And there it is. The 'Sorry, we'll pass' in all its splendor just as you anticipated.
I know that we writers have to be thankful for the editor for even sending us this email. Editors have a lot going on. And sometimes, it really is not about us or our ideas or our writing. It truly is the timing, a slashed budget, or someone else pitched it first.
I don't know about you. But no matter how much I try not to take things personally, it still hurts to get rejected. I get deflated like a rotting tomato and feel like I'm never going to make it as a writer. Every single time.
Enough of 'You only need to write to be a writer' or 'Learn to value internal validation over external validation.' Because sometimes I need some external validation in terms of publishing. At least in the short-term.
Next time you feel rejected, here are seven steps to self-care that have nothing to do with not taking it personally.
1. Reply right away
My first instinct when I get a rejection email is to close out my email and wallow in self-doubt.
But this makes it worse as I need to re-read the email later to send a thank you note to the editor. With trial and error, I have now understood that the best first step is to respond to the editor right away.
Be nice, thank them for the response, and tell them you'll pitch them again, especially if they invited you to pitch again. And move this email to the Pitch Again folder. Done.
For those rejection notes that never arrive, set a date for yourself and acknowledge that you've been rejected. This will give you the closure that you need.
Alternatively, as Tim Herrera, New York Times Smarter Living editor (Internet Person™), mentioned in one of his freelancer workshops, you can include a reasonable deadline in your pitch so the date of expiry or rejection is explicit to both parties.
2. Then, get up and leave your desk
You need a change of scene immediately. From your writing scene and writing paraphernalia. Maybe go out to your balcony or look outside your window. Cuddle your kids if they are around.
You just need to see the world outside of your writing now. Observe the line of trees and concrete jungle outside, wonder what the next-door guy may be cooking, or marvel at what makes kids laugh out loud without reason.
If you like to shake things up a little bit, you can do a dance routine, strike your favorite yoga pose, or go for a quick run around the block. This will take your mind off rejection soon.
3. Drink a glass of your beverage of choice
If you chose a scene of change at home, pour yourself a glass of water, a gin & tonic, a glass of red wine, or a cup of chamomile tea. Whatever your choice of calming beverage is. Sipping a liquid slows us down and making us ponder while hydrating us.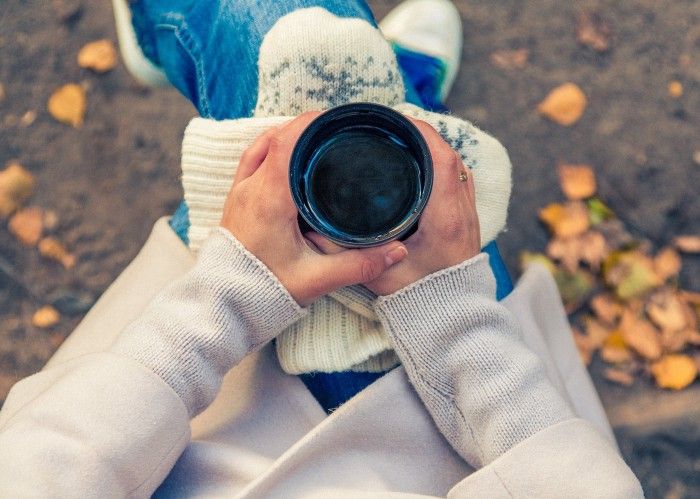 Drinking coffee in Fall (Image by Free-Photos from Pixabay)
If you got physical during your getting-away-from-the-desk activity, have that beverage once you're finished with shaking things up. Liquid intake will aid in recovering some of that spent energy, making you feel refreshed.
4. Read something you've written that you're particularly proud of
Now that you've partially gotten the rejection out of your system, read something you've written that you consider your best work so far. It could be because of your writing technique or the impact that piece made on humanity or any other reason that works for you.
Have a piece picked out in advance for self-care after rejection and feel free to change this piece as your portfolio grows. Read the piece and commiserate on how you wrote it, time spent with your interviewees, how it felt to have the piece accepted and published.
Just re-live this piece in its entirety and I promise that you will feel your spirits lift.
5. Read positive comments you've received
Have you received any comments that truly spoke to you for your best piece or any other piece? What are some of your favorite comments from editors? Did you get any fan mail stating how your piece helped a reader? Have these comments ready to read after getting a rejection.
Yes, it's external validation. But we are the generation of the externally validated.
Although I tend to not read social media comments once published, once a reader commented on one of my pieces and said that it was a "very kind an unbiased article". That comment has stayed with me since and I always go back to it when I need a boost in my confidence.
6. Read your favorite piece of writing from your favorite writer
Now read a passage of your favorite writing from your favorite writer. Just a few sentences that have moved you in the past. My go-to writers are Toni Morrison, Alice Munro, Jhumpa Lahiri, and Elif Shafak.
The opening paragraph of The Bluest Eye is one of my go-to passages. Works from these writers are a doorway to their greatness.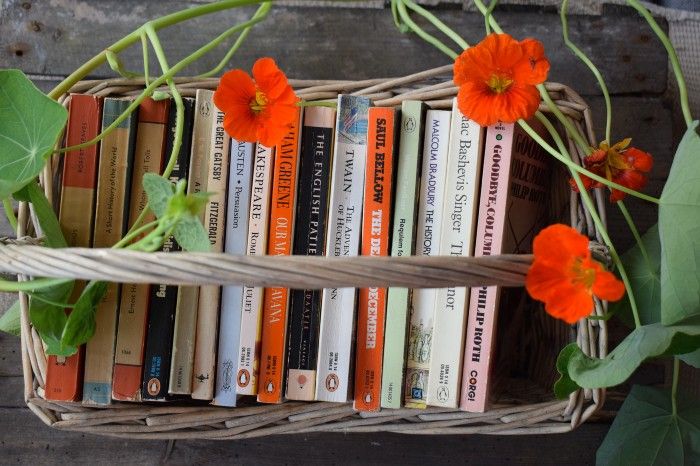 Vintage books (Image by agata adelajda from Pixabay)
At the end of the day, you write because of your love for words. That's what this whole love affair is based on. The deep need for expressing emotions through the most beautiful combination of words possible.
Reading something from your favorite author will bring you back to this core need.
7. Think about that writer's journey to publishing
It is no secret that many writers began their journeys in humble quarters with rejection letters crowding around them. Jhumpa Lahiri's short stories were rejected by many magazines before she won the Pulitzer for her debut collection Interpreter of Maladies.
Did you know that Toni Morrison's Beloved was given the 'Sorry, we'll pass' by the National Book Foundation in 1987?
This is the nature of the beast. These writers just kept going & growing, and so should you.
After these seven steps of self-care, you will feel better and thereby, be ready to go back to your writing desk.
If you have other tips and tricks to deal with rejection, please comment below so we can all semi-heal our rejection wounds.
---
Created by
Sabrina Sourjah
Freelance writer for Mental Health and Technology. Life, relationships, and career coach. For collaborations: sabrina.sourjah@gmail.com
--- ---
Related Articles