Are You Planning to Change Your Life? Technology & Internet Are Waiting!
— Unleash Your Imagination!
I came across a fantastic short Interview as I was watching videos on YouTube. It is for the Innovate Africa on CNN with Juliet Ehimuan.
Juliet uploaded the interview to her YouTube Channel, so you can watch it here.

She is Google's country head in Nigeria and has been named one of Forbes' 20 Youngest Power Women in Africa.
What impressed me in her interview was how passionate she was about the fact that technology can change lives.
"As the head of Google's operations in Africa's largest Internet community, Juliet is charged with the responsibility of representing the company in all its business development projects and partnership opportunities in the region." — Guardian.ng
It was so refreshing watching an interview where someone sees the rise of technology, not from a place of fear of being replaced by robotics and artificial intelligence, but from the perspective of enabling humans.

She's someone who has a clear mission to put people back in the driver's seat of their lives.
She has a vision of raising human dignity that comes from her belief that…
"The power of the human spirit lies in its striving to always do better… All we need to do is give people the tools, and they'll do it for themselves."
In her CNN interview, she was clear that technology is an enabler that has leveled up the playing field for ordinary people. She says;
"With our technologies and economies today, it's more important than ever not to leave anyone behind… Technology has the power to create a level playing field. Putting technology in the hands of people allows them to create their opportunities."
In Nigeria, she has a goal to train 10 million people to use the technology that is currently available to them, to create new opportunities for individuals. Options that would not have been there before the explosion of the Internet.

She has already seen individuals grow their income by ten times, and farmers in Nigeria have started using machine learning to optimize returns on their harvests.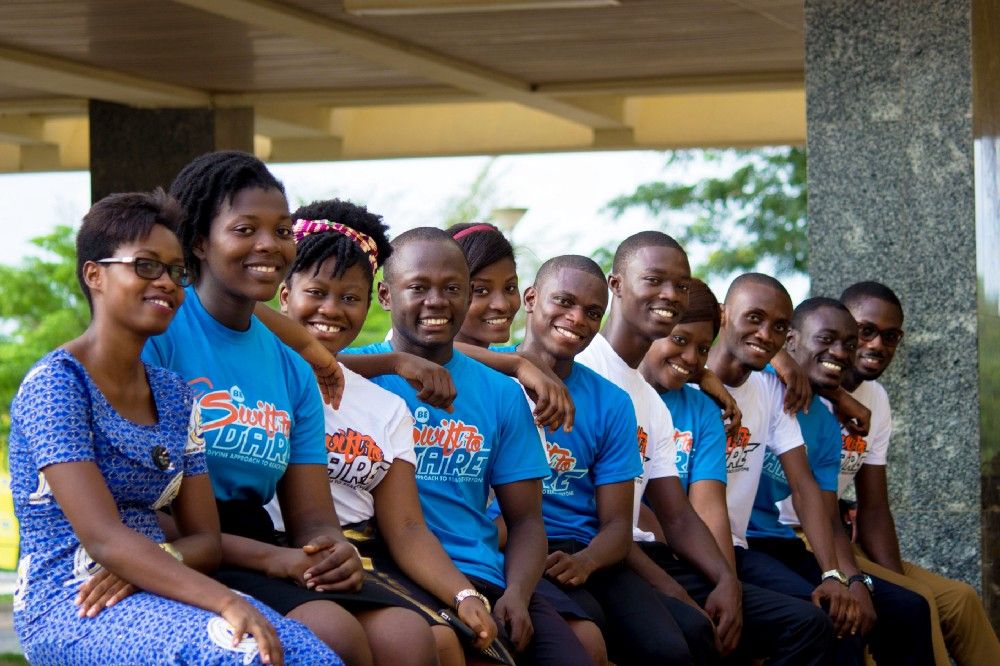 Photo by Dr Josiah Sarpong on Unsplash
Juliet's story sparked my curiosity to know more about Juliet, so I found what she said to the Guardian.ng;
"One of our key focus areas has been local content creation because the Internet would be more useful for people if they can find locally relevant information. To this end, we have deployed several products and programs to support the creation of local content. For example, in 2011, we launched a nationwide program called Get Nigerian Businesses Online. As part of this program, we provided free and easy tools that any business owner could use to create a website in a couple of hours, and also get listed on Google Maps," Juliet said. Adding "we have evolved that program over time and currently run a Digital Business Manager (DBM) program. This program leverages Google's third-party model to grow the digital ecosystem by supporting businesses in their online journey."
The technology is now much more available to everybody free of charge or at an affordable price.

So, they are priced in a way that we can afford them and are easy enough to use that we can figure them out if we put our minds to it.
Moreover, my daughter told the story of a former truck driver who went from working far from home, to growing his home business to multiple six figures, marketing various products online.
Two friends of mine from Croatia — they're a couple — who spent their Christmas holiday with me in London last December told me about a canteen lady, who supplements her income by creating 3D renderings of book covers for the growing number of Amazon publishers, working three hours a day while looking after her grandchildren.
This allows her to give them "treats" that were simply outside the family budget previously.
None of these opportunities would have been available ten years ago or so.
Think about it, why you don't give it a try! What are your goals and ambitions? Check out any online resources to learn more skills that can improve your life's quality. Make the most of Technology and easy access to the Internet.
As Juliet Ehimuan says;
"People fear being taken over by robots, but it's up to us to make the decisions…"
Unleash your imagination and listen to Barak Obama clear voice;
" change will not come if we wait for some other person, or if we wait for some other time. We are the ones we've been waiting for. We are the change that we seek."
Originally published on Innovation Hub (Medium)
---
A successful business owner who is trying to put his life experience and skills together to help people get better through writing here. https://haniameri.com
--- ---
Related Articles