A Platform for Freelancers
This week's design challenge was to create a dashboard to help freelancers organize & complete work
Dashboard
The dashboard is designed to present the freelancer with some relevant, high-level information about their projects. The weekly burn down chart shows the completion of their tasks over the course of the week. The task list shows which tasks are due soonest and can be marked complete from the dashboard.
The last two widgets allow the freelancer to view upcoming meetings and view the timezones of their current clients.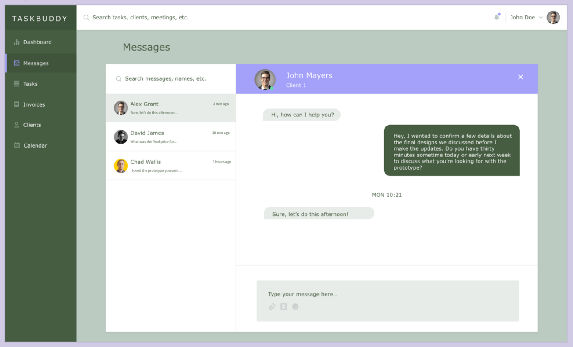 Messages
Messages allow the freelancer to contact their clients directly from within the platform. They can send invoices, meeting invites, and tasks to them.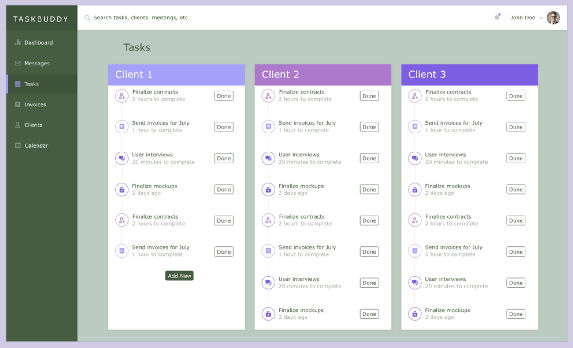 Tasks
The tasks screen presents the freelancer with client-specific to-do lists. Each task can be marked as completed and new tasks can be added to create a backlog of work for the freelancer to plan and prioritize.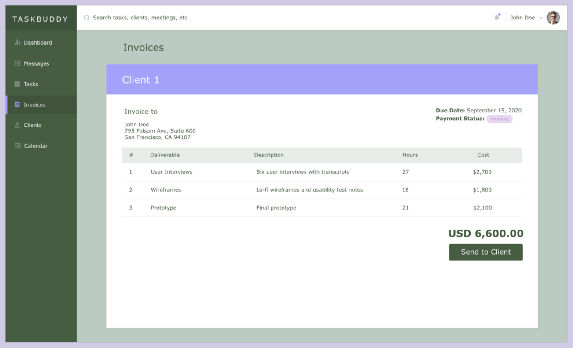 Invoices
The freelancer can generate invoices for their clients which will automatically compute the total using the completed tasks, time per task, and hourly rate.
---
--- ---
Related Articles