Prepare Now Before Winter's Wrath Puts Your Money at Risk
Winter emergencies can strike anytime. When snowbanks rear their ugly white heads, your health and finances are at risk — possibly for long durations.
Emergency funds can ease the way if big storms shut you down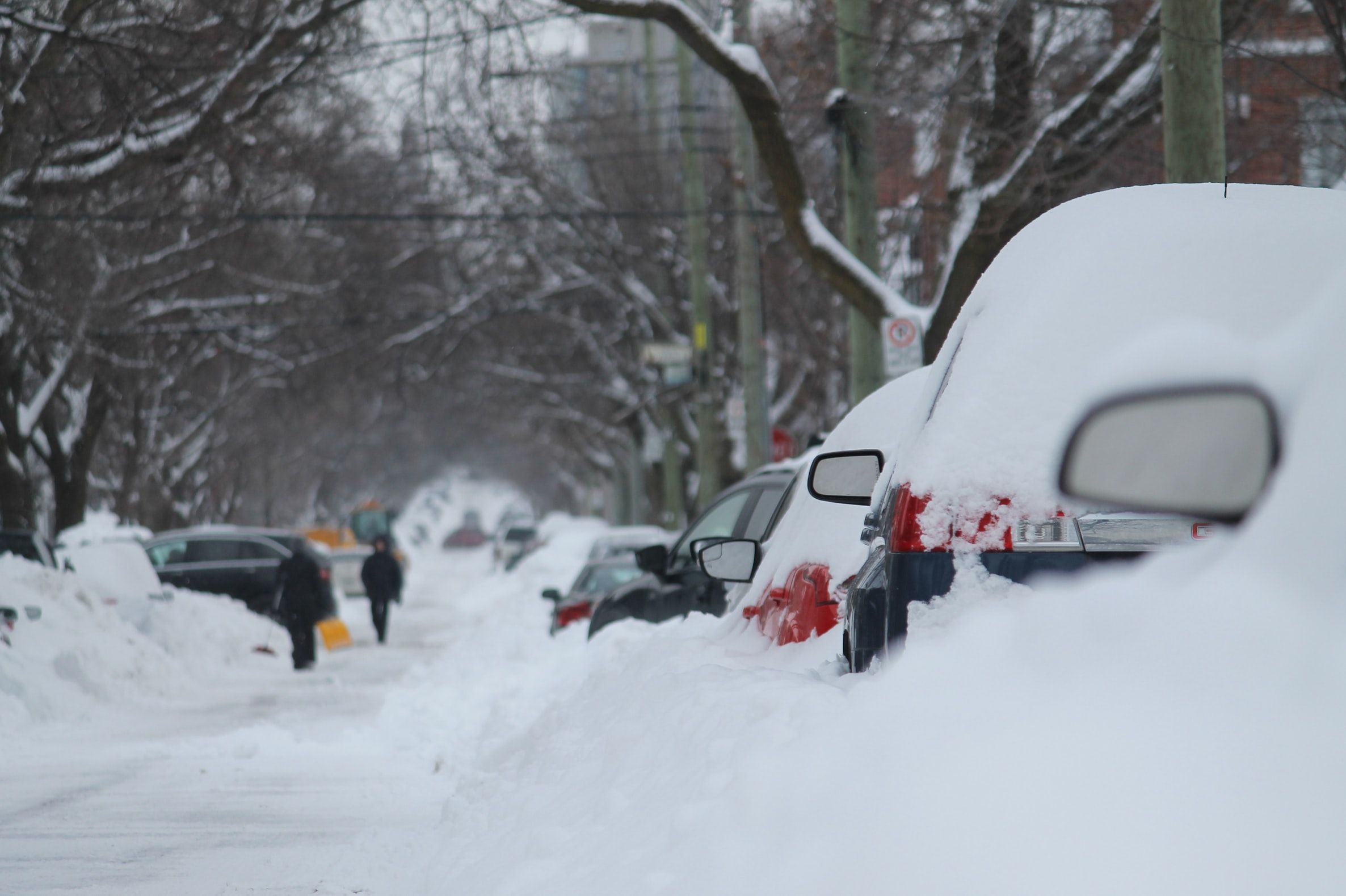 Winter emergencies can strike anytime. When snowbanks rear their ugly white heads, your health and finances are at risk — possibly for long durations.
The best time to prepare to head off the worst of what Mother Nature has to offer is during the lull before the storm.
Jennifer White, who specializes in credit education and awareness at consumer credit reporting company Experian, joined other experts to assess best ways to fend off winter's financial threats.
Have an emergency fund handy … just in case
A ready source of cash will see you through the unexpectedmedium.datadriveninvestor.com
Letting your finances hibernate for the winter is the ultimate snow job. Just as you don't wait until January to check your antifreeze, you don't delay until an emergency to plan for what to do.
"A winter emergency can not only set you back financially, it can also leave you 'out in the cold,'" White said. "For example, if your heater breaks, you'll have the added stress of finding a warm place to stay until it's fixed, which can be an additional cost."
It's always important to have an emergency fund to help you navigate unexpected circumstances, but a winter emergency could include weather conditions that may be dire. The Ask Experian blog has tips about establishing an emergency fund.
Car engine blocks have a nasty tendency to freeze in frigid weather unless properly winterized. Plus, blizzards can knock you out of work for days without pay if you don't have an option to work from home.
Physically and Fiscally Sick
"In addition to the possibility of the heater going out in your home or car, there also tends to be more illnesses in winter," White said. "Slick or snowy roads can also contribute to car accidents. All these things cost money."
A Readygov article has more information about preparation, including for these winter weather emergencies:
Loss of heat and power

Frozen pipes

Home damage

Stranded cars

Accidents caused by hazardous road conditions
Save Thousands of Dollars when you Get a Grip on Your Credit
Your credit score boost could be only a utility bill awaymedium.com
If you think hell will freeze over before anything happens to your credit, welcome to the cold down-under if you haven't prepared for any emergency that arises and cuts your living-paycheck-to-paycheck life short.
"Without funds for emergencies, you may have to use credit cards," White said. "Those charges can impact your utilization rate, which can hurt your credit scores.
"If you can't afford to pay off the balance right away, interest will start to accrue, eventually making it harder to keep up with payments," she said. "Making payments on time is crucial to having good scores."
Standard emergency fund guidelines are to have six months of net income ready to draw from whenever you need it. Standard disclaimer: Buying presents is not an emergency.
"If you know your furnace is about to go out, you might set your goal as the amount to replace it," White said.
Many experts suggest having three to six months of expenses in your emergency fund, according to Experian. Another good rule of thumb could be to save enough to cover your insurance deductibles.
Pay Yourself First
To incorporate saving for an emergency in your budget, pay yourself first. If you have not fully funded an emergency fund, that's the first place money should go. Do that before branching out to other investments that do not allow access without fees or penalties.
"It's easiest to have money automatically transferred from my checking to my savings account each month," White said. "You may also be able to have a certain amount of your paycheck automatically diverted to savings each pay period."
Experian recommends treating your emergency savings like a monthly bill. Include it as a line item in your budget. If you don't have a budget, just plan to save a specific amount from each paycheck specifically for emergencies.
'I wish I saved less' … said no one ever
Planning and saving will set you up well today and for retirementmedium.datadriveninvestor.com
Regular savings are investments that bring returns on top of your principal. These funds are not easily accessible without fees and penalties. Emergency funds are separate savings accounts that pay piddly interest, but that's not the point when you need money fast.
"Regular savings often have a long-term goal such as a down payment on a house or a car," White said. "Emergency savings are there for when something unexpected comes up, like a home or car repair or an illness."
Experian notes that emergency savings have a specific purpose:
Help to navigate a job loss

Unanticipated healthcare costs

Home repairs

Car repairs
General savings are meant to help you achieve your financial goals.
Keep In a Safe Place
Essential financial documents should be stored in a safe deposit box. They might be birth certificates, passports, Social Security cards, insurance policies, mortgages and car titles. Not at your fingertips, but they're secure, and you know where they are.
"One way to protect papers is to scan all your documents and save them in the cloud," White said. "Another way to organize finances in times of disaster is to have a virtual safety deposit box."
Another Readygov article has tips to safeguard your financial, personal and insurance records in the event of an emergency.
Smart with money today makes you a genius tomorrow
Setting aside funds now helps cushion unexpected setbacksmedium.datadriveninvestor.com
Credit can be used in an emergency, but don't make it a habit, lowering the bar on what really is an emergency. Credit cards can be a buffer in emergencies, but an easy trap if you don't remember that you have to pay them back on time.
"Sometimes you have to do what you have to do," White said. "If you have options, choose the card with the lowest interest rate. Make a plan for how you'll start paying down the balance. If possible, consider a side gig to help you get back on track."
Experian states that your safety and the safety of those you love is of the utmost importance. Do what you have to do to get through the situation. When you're ready, create a plan of action to pay your debt down and establish an emergency savings account.
Coming Out of Storage
Here are more ways to prepare for a winter emergency:
Find the snow scrapers and shovels that you stashed in the spring.

Have your car winterized by experts.

Check on contingencies at work in case you can't travel on the roads.

Store non-perishable food — with a manual can opener — if power goes out.
An ABC News article has great tips for saving money in winter months.
A Secure Future is More Than a Numbers Game
The best budget suits your needs today and into the futuremedium.com
Experian adds these money-saving suggestions:
Establish emergency savings.

Have cash on-hand specifically for emergencies in your car or at home.

Know exactly what your insurance covers.

Have emergency kits at home or in your car.
Experian's experts state that emergency savings are crucial even if you don't live in an area impacted by severe weather. If you don't have an emergency savings account established, this is your sign to start one.
Stacker adds an article with 30 steps to help you prepare for winter.
Think about your last harsh winter and all that went wrong financially and otherwise, vowing that you would never let that happen again. Now is the time to head off a repeat of that: Fool me twice, shame on me.
About the Author
Jim Katzaman is a manager at Largo Financial Services and worked in public affairs for the Air Force and federal government. You can connect with him on Twitter, Facebook and LinkedIn.
Disclaimer
This article is intended for informational purposes only, and should not be considered financial advice. You should consult a financial professional before making any major financial decisions.
---
Created by
James L Katzaman
Jim Katzaman is a charter member of the Tealfeed Creators' program, focusing on marketing and its benefits for companies and consumers. Connect with him on Twitter, Facebook and LinkedIn as well as subscribing here on Tealfeed.
--- ---
Related Articles