Preparing Documents For On-Site Scanning with Indexing and Information Architecture
Scan N More's mobile team can come to your location and handle the entire digitization process without the need to transport documentation with copy service or mobile copy. On-site document scanning service is a great choice if you want to experience convenience, a higher level of security, and faster completion of the project with site document scanning. Give us a call today to speak with one of our experts about your next scanning project.
Indexing and information architecture improve the search process for your scanned documents. When you go paperless, you can create an indexing format using effective metadata naming practices. You can set criteria that make the most sense for your organization to make the search and retrieval of scanned documents easier. Your criteria tell people saving digital files what tags and/or related information they must use. Consistency of metadata using logical words, terms, or phrases makes saving and searching items in your document management system easier.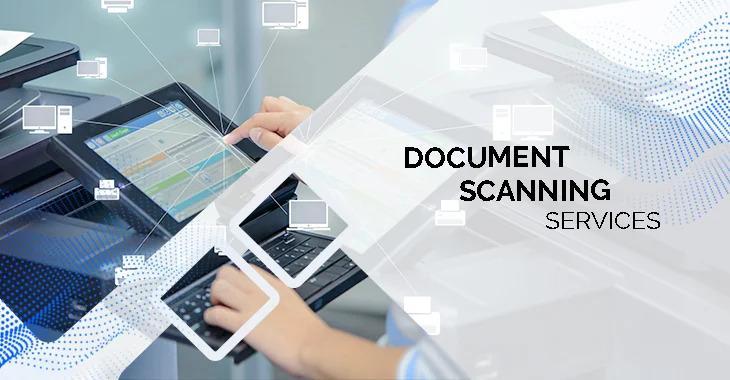 Physically Preparing Documents For On-Site Scanning
Physically preparing paper documents makes it easier for the document scanning service to simply feed the paper documents into the scanner. This also reduces worry about things that can interfere with the quality of the scans. There are a few steps to preparing paper documents, including:
Remove Fasteners & Binders
Your team can help with prep work by removing fasteners such as staples, rubber bands, paper clips, etc. Taking documents out of binders and file folders, so pages are loose and ready to scan also makes the scanner's job easier.
Put Everything in Numerical Order
If your documents have multiple pages, ensure that everything is in numerical order. This will ensure pages are scanned in the right order, so they are easier to review once digitized. If pages aren't numbered, consider marking page numbers on the back if the pages are single-sided.
Identify Damage
During this process, you can also have your team identify damaged papers that need to be repaired. This is important because damaged documents will also cause legibility issues with the final scanned file. These documents should be clearly marked and set aside so they can be shown to the scanning service to determine the best way to proceed. Some industries are tight on document restrictions, and copies of documents that have errors or have been altered to remove these markings may be rejected.
Mount Small Paper Records
Another issue that can slow down your scanning process is having smaller paper documents scanned. A good example is receipts. In this case, we advise you to glue them to sheets of plain, white paper for scanning purposes. Receipt paper quickly deteriorates, and ink rubs off after being handled one too many times. By placing the receipt face up on blank paper, you'll ensure that the fragile paper is not touched when being scanned and that the receipt is easier to read when reviewed in digital form.
---
--- ---
Related Articles