Who is Producing the Targeted Neurological Attacks Causing Havana Syndrome?
Havana Syndrome is a little-publicized neurological illness affecting U.S. diplomats and intelligence personnel. The cause is under investigation by the CIA and FBI and is being labeled as "attacks." Victims report ear-piercing noise and lingering ailments. Who is responsible is still unconfirmed.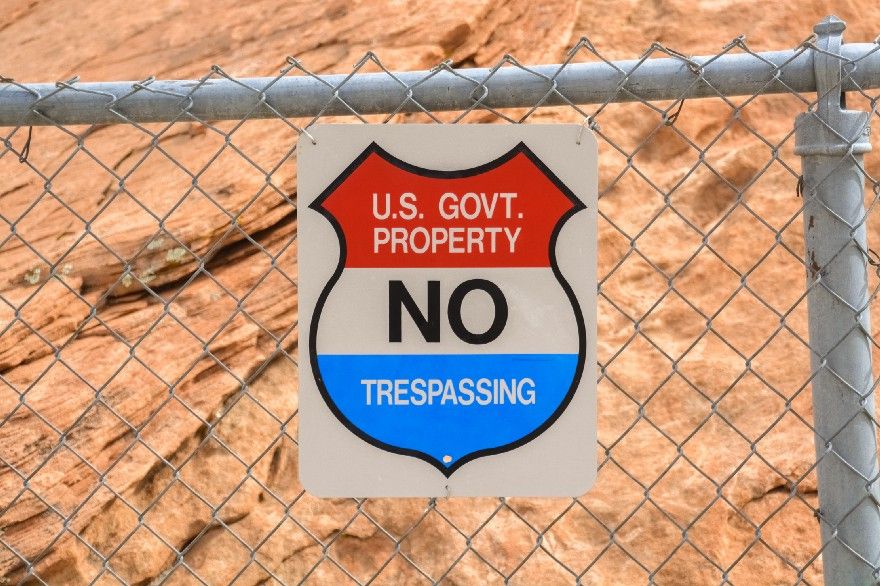 It's like something out of a James Bond film, and the CIA and the Biden Presidency are taking it very seriously.
An ear-piercing high-pitched electronic noise causes pressure in the ears. Symptoms of nausea, severe headaches, dizziness, ear pain, and fatigue persist once the noise stops, and some victims are left with cognitive difficulties.
Doctors at Walter Reed National Military Center in Maryland treated a patient from Europe and diagnosed them with, "a brain injury of the type seen in people exposed to shock waves from explosions." In other words, the injuries are life-altering.
It's called Havana Syndrome, named after the city where it originated in 2016. No doubt it has been overshadowed by the COVID pandemic, although this mysterious neurological illness is becoming more serious as incidents increase. It is a neurological disorder affecting U.S. intelligence and diplomatic personnel in installations across the world. It targets specific areas and affects entire families, including children.
The question is not what is Havana Syndrome, but who is causing it?
The Attacks Continue
Attacks took place in October 2021 in Columbia and affected five families connected to the U.S. Embassy. It is one of the largest embassies, replete with intelligence agencies, anti-narcotics personnel, development workers, and diplomates.
Two cases were reported in Berlin in August, the first NATO country to report them. In addition, approximately 200 instances targeting U.S. foreign workers have been documented in locations from Europe and the Western Hemisphere to China. Although there is no exact number, there have been approximately 130 cases worldwide (excluding U.S. citizens).
In July, Vienna became the harbinger of the most cases, only outdone by the number in Havana itself. The first cases were reported after Biden's Inauguration and the location of the increased incidences is not surprising. Vienna is one of the best locations in the world to reside due to its high safety record, transportation system, and environmental factors such as low pollution.
A group of members of the National Academy of Science, Engineering, and Medicine was assembled in December and concluded that the noise is produced by some directed energy emission. However, they examined other possible causes, such as biological agents, before coming to this conclusion.
The question remains, however: who's to blame?
The Culprits
Many American officials suspect that Russian operatives are responsible for Havana Syndrome, their goal being to remove U.S. presence in foreign countries whether it be spies, diplomats, or intelligence.
Reports that many of the personnel who have been afflicted are those who have been assigned to Russian-related topics like gas exports, cybersecurity, and political interference seem to support this suspicion. However, it is not conclusive.
Another theory is that Russia is aiming micro-wave like radiation at U.S. intelligence's devices, such as computers and phones, to collect information, i.e., spy, and that this radiation is harmful to humans. In other words, they are collateral damage. This assumption is based on a hypothesis introduced by the New Yorker and Russia's past use of the "Moscow Signal" by the GRU, Russia's military agency.
What is most frightening about this is that, according to an article in the Adam Entous, May 2021, "Are U.S. Officials Under Silent Attack?", The New Yorker, Havana Syndrome is now in the White House. It is not the first time cases have been reported.
In addition, Havana Syndrome is now worthy of medical investigation. Michael Hoffer, M.D.at the University of Miami Miller School of Medicine and his team are researching the clinical findings.
The Biden Administration has assigned CIA Director William Burns to form a task force to investigate. One member is a veteran of the team assembled to hunt for Osama Bin Laden. The FBI is investigating as well. In addition, on October 8th, President Biden signed into law "Helping American Victims Affected by Neurological Attacks (HAVANA) Act of 2021. This law will help subsidize care for victims and report all episodes to Congress.
Once researchers have studied the epidemiology of Havana Syndrome and have a better understanding of the cause, they will also have the means to pinpoint the source and put a stop to it.
---
Marilyn Regan is a writer, blogger, yogi and spiritual medium. She is an avid reader and animal lover who lives on the ocean with her cats. To read more of her writing, please go to: www.medium.com/@marilynregan.
--- ---
Related Articles