Product-led Growth: Building a Product that sells itself
A few days back, I came across the book "𝑷𝒓𝒐𝒅𝒖𝒄𝒕-𝑳𝒆𝒅 𝑮𝒓𝒐𝒘𝒕𝒉: 𝑯𝒐𝒘 𝒕𝒐 𝑩𝒖𝒊𝒍𝒅 𝒂 𝑷𝒓𝒐𝒅𝒖𝒄𝒕 𝑻𝒉𝒂𝒕 𝑺𝒆𝒍𝒍𝒔 𝑰𝒕𝒔𝒆𝒍𝒇" by Bush Wes, which changed my understanding of product selling strategies and how some brilliant products over the years have been sold to customers. Taking cues from Product Analytics and Bush Wes' teachings for Product-Led Growth, I have tried to encapsulate the basics of this strategy in this post.
Most traditional methods of gathering product feedback — such as surveys and customer interviews — require self-reporting from users and are based on their memories and perceptions of using a particular product.
When the product feedback comes only from survey forms or discussions with users about their experiences, companies can often draw the wrong conclusions, and hence will be unable to build a robust, reliable product strategy. Customers often don't know or can't articulate exactly why they interacted with a product in a specific way, or what they find most valuable about a product. As a result, this feedback is not always accurate or at least doesn't tell the complete story. Apart from this, such feedback is usually qualitative in nature and requires an exorbitant amount of time to actually make sense of the responses and draw a future roadmap for the product.
This is when Product Analytics come into the picture. It aims to represent definitive and objective data because the organization is tracking users' actual behaviour within the product. It can uncover important insights that help organizations design better and more effective products.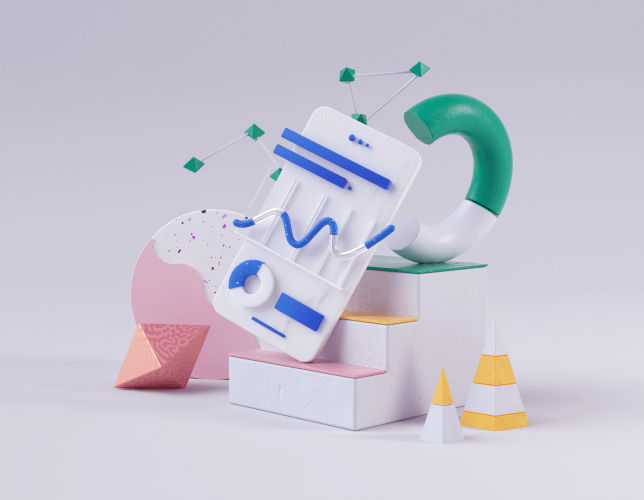 In simpler terms, Product Analytics' goal is to provide a picture of what users are doing inside the product, when are they using the product and how are they using it.
As per Amplitude, Product Analytics, being a massive domain to venture into, has been divided into a 5-part blueprint for success:
a. Excellent Data Management
b. Behavioural Insights
c. Product-led Growth
d. Targeting and recommendations
e. Collaborative Learning
In this post, we will be diving deep into Product-led Growth and its importance for product companies.
---
Bush Wes, in his book, Product-Led Growth: How to Build a Product That Sells Itself, has been a great evangelist of why it is of utmost importance to define "how" companies sell their products, and not just "what" they sell. Quoting him directly from his book, he mentions that "Product-led companies flip the traditional sales model on its head. Instead of helping buyers go through a long, drawn-out sales cycle, they give the buyer the "keys" to their product. The company, in turn, focuses on helping the buyer improve their life."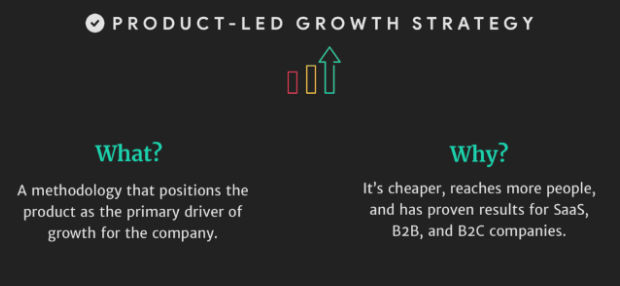 But what is Product-led Growth strategy trying to achieve? The companies via this strategy wish to use their own product to drive acquisition, activation, and retention of the customer. Here, the product is the primary vehicle at each stage of the consumer journey.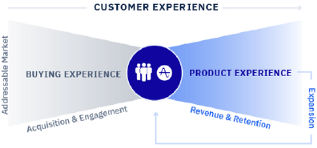 However, such a strategy doesn't mean that companies should say goodbye to their sales & marketing team, and focus only and only on improving their product. This strategy has actually proven to be complementary and collaborative with the efforts of the marketing as well as other teams mentioned below in the picture.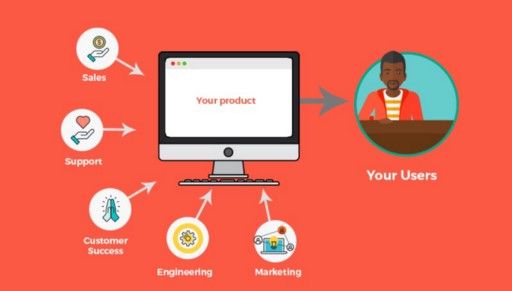 Companies here are recognizing the product as a revenue engine and utilizes product user experience to acquire, convert and retain customers and focus on increasing Customer Lifetime value, simultaneously.
---
Exploring the 5 phases of Product-led Growth

Acquisition
A product's ability to get more customers on their platform and turn them into revenue-generating customers. The success loop for acquisition pertaining to user experiences includes:
a. Awareness about the product: If the target audience is not even aware of the product or the needs it tries to solve, there is no point in creating a great product.
b. Exploration: Going beyond just the brand, homepage, advertisements, etc. to understand how the product is going to be helpful to the user.
c. Assessment: It's imperative for the user to themselves realise how the product can be useful to them. Ergo, the responsibility of the company is to create an experience to make the user understand the utility of the product.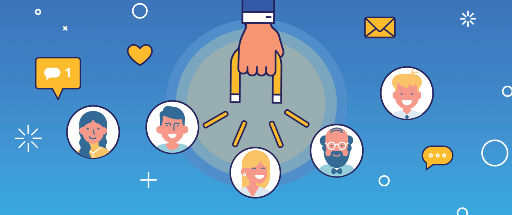 To assess these experiences, some of the metrics that can measure the success of acquisition can be:
a. New User Acquisition: Calculates how the audience acquisition changes over time.
b. Acquisition by source: Explores acquisition rate by channel or campaign over time.
c. Retention by source: Analyzes the long-term impact of an acquisition channel or campaign by seeing which have the best retention over time.
Engagement
Measuring whether the user is finding value in the product or not. Engagement can be measured by a variety or combination of activities such as downloads, clicks, shares, and more. Highly engaged users are generally more profitable, provided that their activities are tied to valuable outcomes such as purchases, signups, subscriptions, or clicks.
The product success loop for the engagement phase includes product experiences that lead to:
a. Discovery: When the assessment (explained above) is positive, it leads to discovery or an "ah-ha" moment where the user recognizes the potential value of the product and would start considering to continue using it.
b. Activation: This is when the user takes further steps in the product through our pre-defined funnel, like signing up or registering on the platform. Activation is also valid for existing users in scenarios when they discover a new feature in the product and understand its usefulness.
c. Adoption: Post the activation, the user now has enough knowledge to make the judgement whether they would want to remain on the product and if it is worth their time and money or not.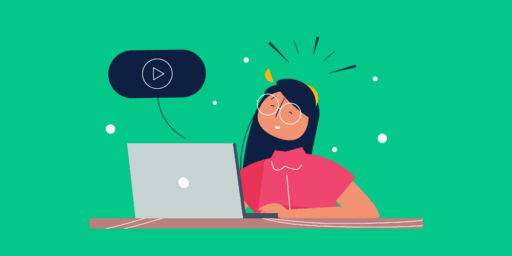 To assess these experiences, some of the metrics that can measure the success of engagement can be:
a. Active Users: The company must know how many users are actively using the product, and have not just signed up and gone AWOL. Once they know how many active users are present, the next step is to start measuring it on a weekly, daily or monthly basis depending on the need the product is trying to fulfil.
b. Feature Usage: To understand which features are performing the best, which have the most bounce rate and need improvement is important for a company to keep on enhancing their product at each stage. This metric, hence, must measure which features are used, how often, by who, and the most and least popular features.
c. Conversion: The first step is to define what event or action taken by a user is termed a conversion. This would be different across companies and products. This is also crucial to track how many users are actually valuable for the company and how they are progressing ahead through critical paths to generate value.
Revenue
The revenue phase represents monetization events. These events are usually tracked with conversions or revenue-driving events such as in-app purchases, subscriptions, etc. The product success loop for the revenue phase includes product experiences that lead to:
a. Value: The goal of digital experiences is to create value. Here it's up to the brand or product experience to execute and hold up to expectations.
b. Stickiness: To measure how many users are actually returning to the product. When a product is sticky, users don't just sign up and log in occasionally — the product becomes part of their daily life.
c. Revenue milestone: When a user realizes enough value or perceived value, they become a customer to continue receiving or pursuing that value. A revenue milestone represents monetization events such as a purchase, subscription, or upgrade.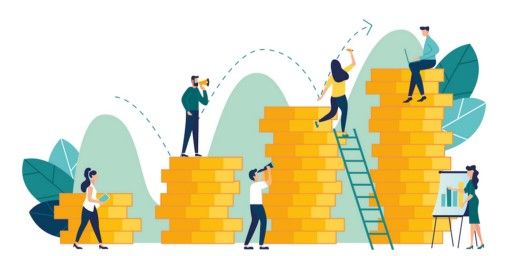 How to measure the success of this revenue phase? Here are some metrics:
a. Purchase Conversion Rate: This is to measure how many of these active users are actually making a purchase in the product and generating revenue.
b. Total revenue-driving events: Tracks the number of events in the product that has the ability to generate revenue and the growth of these events over time.
c. Predicted Lifetime Value: This is to identify those users that have the potential to have the highest lifetime value.
Retention
In the past, when most companies talked about growth or success, they thought about how many new users they gained. Yet at the same time, it has been also revealed that a 1% increase in retention had more than double the impact on a company's bottom line compared to a 1% increase in acquisition. And as time goes by, there are many compelling reasons to believe that the gap between customer retention and customer acquisition will only grow.
Customer retention in basic terms means how many users keep returning to use the product over time. But why is it important? Because, it costs quite a lot more — roughly 5–25 times more — to acquire a new customer rather than keep an existing one. Therefore, delighting existing customers and striving to keep them satisfied should be the goal.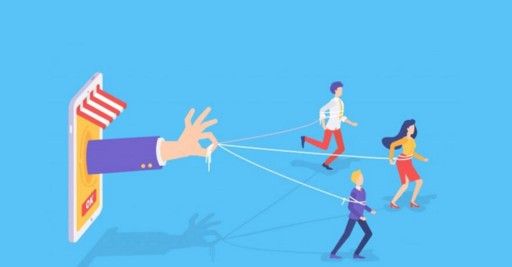 The product success loop for the retention phase includes:
a. Value over time: To retain customers, your product of features have to deliver more value over time.
b. Customer Loyalty: As customers experience consistent or increasing value over time, it creates loyalty. Loyalty creates sustainable growth because it simultaneously diminishes churn while driving low-cost awareness.
To measure the success of retention, metrics that can be considered are:
a. Retention curve: The various retention curves are essential to viewing the difference in retention across customer segments, campaigns, channels, etc.
b. Stickiness: This shows how frequently are the users coming back and engaging with the product. This could be measured in a daily, weekly, monthly fashion.
c. Churn: This tracks the users that do not come back to the product. This is necessary to strategize ways to get the customers back, through retargeting, limited-time deals/offers, etc.
d. Reactivation Rate: Tracks customers who churned earlier but came back. This can also measure the success of channels or campaigns that helped those users get reactivated, and help companies invest in the right method.
Expansion
This includes methods of generating revenues from existing customers in the form of onboarding more customers, or selling upgrades, subscriptions or renewals to these customers.
The success loop for the expansion phase includes product experiences that lead to:
a. Endorsement: A true satisfied happy customer will always be willing to get their peers onto the same product they are using. Apart from this, a significant sign of customer loyalty is to leave positive reviews, participate in case studies, or evangelize on social media.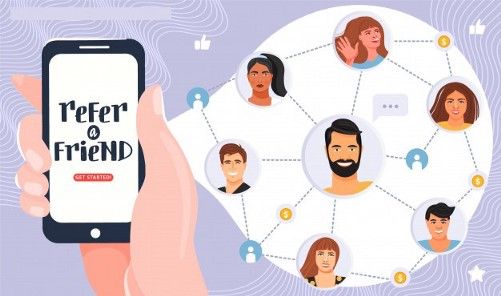 b. Increased Value: As mentioned above, happy customers will also increase the purchase value, become frequent purchasers, or buy upgrades or subscriptions in the product.
A few ways the success of expansion can be measured:
a. Referrals: Tracking how many users are getting onboarded on the platform from referrals, and how many existing users are responsible for the same.
b. Repeat purchases: Users who are coming back to the product and purchasing frequently.
c. Cross-sells/Upsells: To track when users are adding value through purchasing add-ons, offers or even similar higher-value products.
---
Product @ MPL | MBA Grad, IIFT Delhi
--- ---
Related Articles