PROSOC: The story of a startup that is innovating for a better world
PROSOC is an innovative private limited, established in 2015 by Mr. Eshan Sadasivan and intends to design and develop innovative products of social importance.
Ever wondered if a startup team actually works for the betterment of the nation silently? How about getting to know one of them and understanding how they actually help to make the world a better place? Ever imagine why would they selflessly help others? If this grabs your curiosity, you're in the right place. Join us in our conversation about PROSOC which is one such startup.

PROSOC is an innovative private limited, established in 2015 by Mr. Eshan Sadasivan and intends to design and develop innovative products of social importance. The seed idea is to make innovative products for society, which can ease out the day-to-day life complexities of the common people. PROSOC:
Empowers people to live better lives by designing products of social importance.
Has Acceleration partners including IIT Kanpur, PRISM, NIDHI PRAYAS and Entrepreneurs Organisation.
Has the backing of government programmes like GYAN SANKALP for creating products that support underprivileged schools.
PROSOC, with the help and support from various government programmes, has helped around 60000+ students across India. With the launch of their product DESKIT, they have provided employment to hundreds of people and aims to solve some key problem of the country.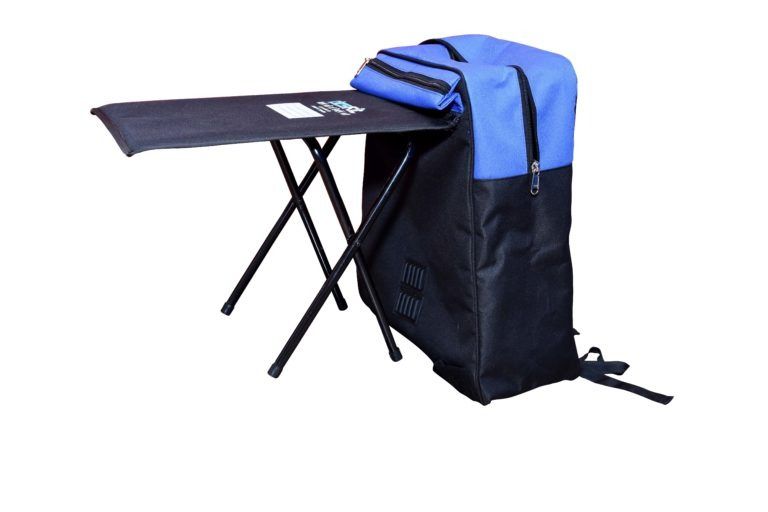 The story so far
The first product launched by PROSOC was called DESKIT. Deskit was a compact school bag which can be converted into a study table. It was adjustable to different heights. It also helps in maintaining a sitting posture which comes handy at times. The product was accepted and appreciated on a large scale. The successful launch of their first product led to the growth of the company and many more people joined hands with Mr. Sadasivan for the cause of innovating new product. The count went up to eight full time members for the company in no time.
How did DESKIT reach to those who were in need of it?
PROSOC initially started working by reaching the big enterprise with CSR (Corporate Social Responsibility). The enterprises under the obligation of corporate responsibility helped to avail the products. They funded and provided it to the underprivileged children whose parents were not able to afford it. Later, this product attracted government attention with its distinct feature. Along with providing empowerment to the hundreds of people who were required during manufacturing, DESKIT soon started attracting more customers due to its low-cost and usability. PROSOC has tied up with various NGOs as implementation partners. The NGOs tries to get this product to the people who are in need of it.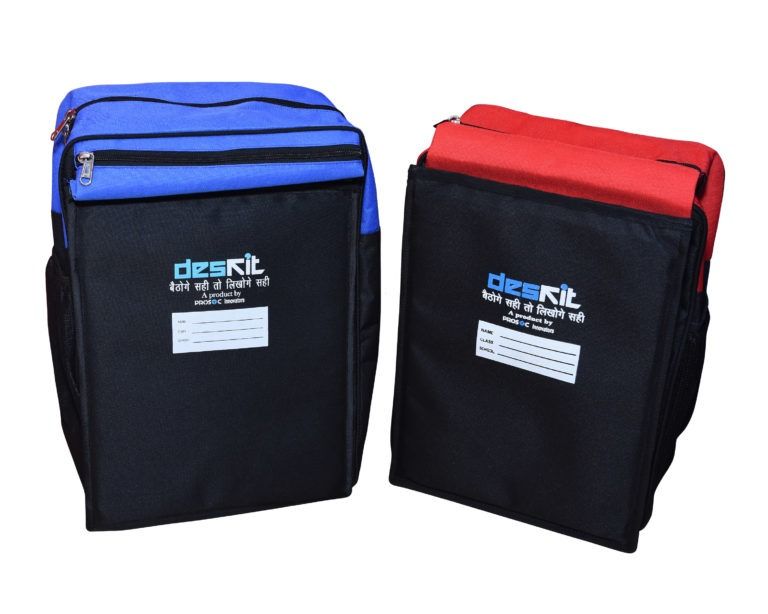 What's next for PROSOC?
The next innovative product which turns out to be a 'Compact Low-Cost Paper Bag Making Machine' is expected to be launched in the month of May. The main idea of making this machine is to create numerous employment opportunities. This machine can produce eco-friendly paper carry bags from old newspapers on a very large scale. It would thus help to control pollution by avoiding the use of plastic bags and encouraging the use of paper bags. Keeping the important aspects of this product in mind, it is expected to attract government attention. With its social feasibility and the relief it will bring to the environment, it might just turn out be the innovation of all times.
With more ideas along the way, the PROSOC team hopes to establish three more products in the next five years. After attracting authorities from the esteemed institutes like IIM Bangalore, the company is planning to expand and reach the international markets soon.
The real problem, however, lies in the process of scaling up and Mr. Sadasivan very well understands it. However, it's the constant motivation of making innovative products to overcome the present and the future challenges of our country that has made Eshan and his team to continuously work for it.
"Never fear for what can go wrong, just keep trying not matter what it takes."
The journey of Mr. Sadasivan from an engineer to a social entrepreneur
Kanpur based PROSOC was started by Mr. Sadasivan as a social enterprise. With confidence in his engineering skills and an aim to make products which would contribute in enhancing the livelihood of people, Eshan wanted to build an organization that focuses majorly on the people at the lowest level of the pyramid.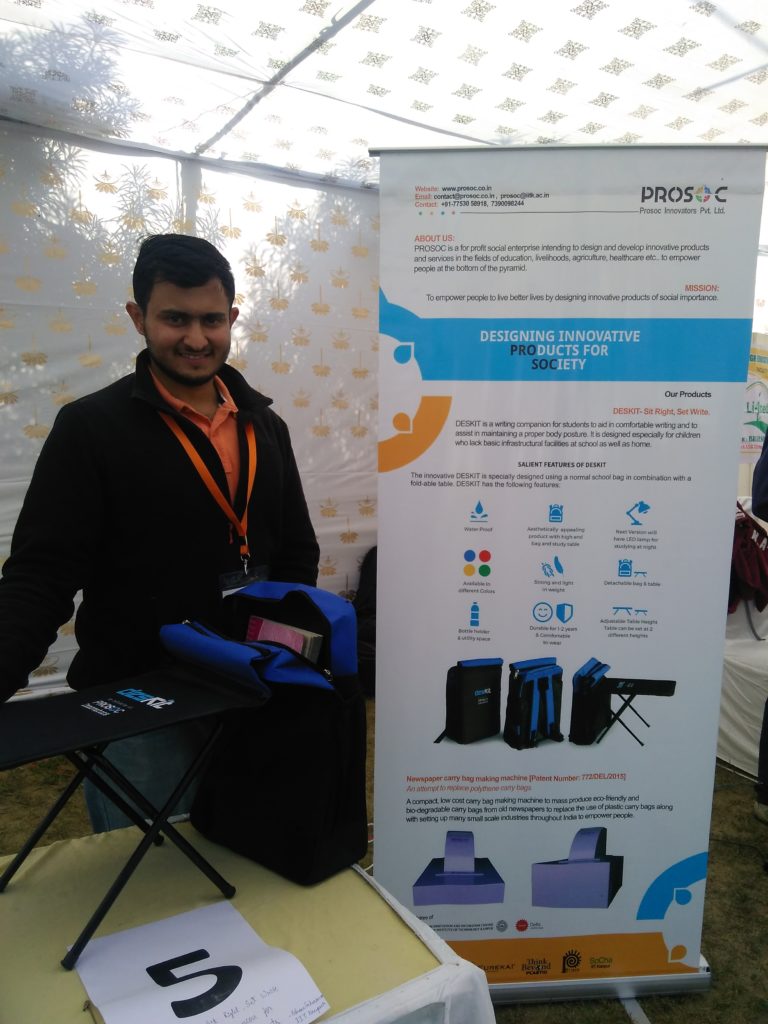 Eshan very well understood that unemployment is amongst the biggest problems India economy is facing right now and to empower people, unemployment needs to be overpowered. With increasing inflation, the people at the lowest level are the ones who are affected the most. Eshan decided that his startup will address this issue and this paved the way for the formation of PROSOC.
A message for the budding entrepreneurs
"The biggest challenge that I faced in initial days as an Entrepreneur was retaining people. People walked out of the company in a very short duration, destructing the reputation we had build so far. It was hectic to go through the whole recruitment process again and selecting suitable members," Eshan shares.
But things have changed favourably now, so what I would suggest is that keep believing in your goals even when the times are tough," Mr. Sadasivan.
---
Ideas are easy, Implementation is Hard, learn from the ones who knows how to start. A Publication by Tealfeed.
--- ---
Related Articles