Prototyping in Mechanical Engineering
The prototype is a layout of the future end product which demonstrates its proportions, configuration, functionality, mock-up, and design integrity.
What is prototyping?
A prototype is a pre-production presentation of a functional form of a concept or a new product design. Prototyping is a process that facilitates design teams to provide users with tangible visualized forms of initial ideas written on a paper. Companies build prototypes to help customers to capture design concepts and test them while offering an opportunity to refine and make the necessary improvements to get to market.
Frankly, a prototype is a layout of the future end product which demonstrates its proportions, configuration, functionality, mock-up, and design integrity.
Types of prototypes
As prototypes represent future product layouts, they can be distinguished by the purpose or different initial assumptions that are tested during their design process. Below are the main types of prototypes:

This type of prototype can be an essential aspect while cooperating with customers. Visual prototype makes it possible for clients to understand what their future product will look like while illustrating forms, appearance, and dimensions of the proposed product.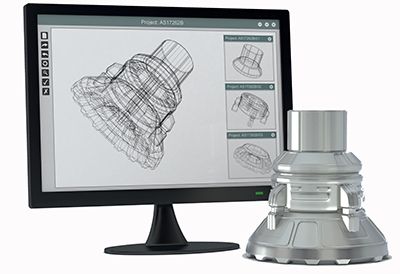 Furthermore, this kind of prototype may be used while showcasing a simple product that does not contain moving parts.
The building of a working prototype is a crucial part of the design process. Usually, clients are concerned with what particular functions will contain future products and how well these functions will be performed.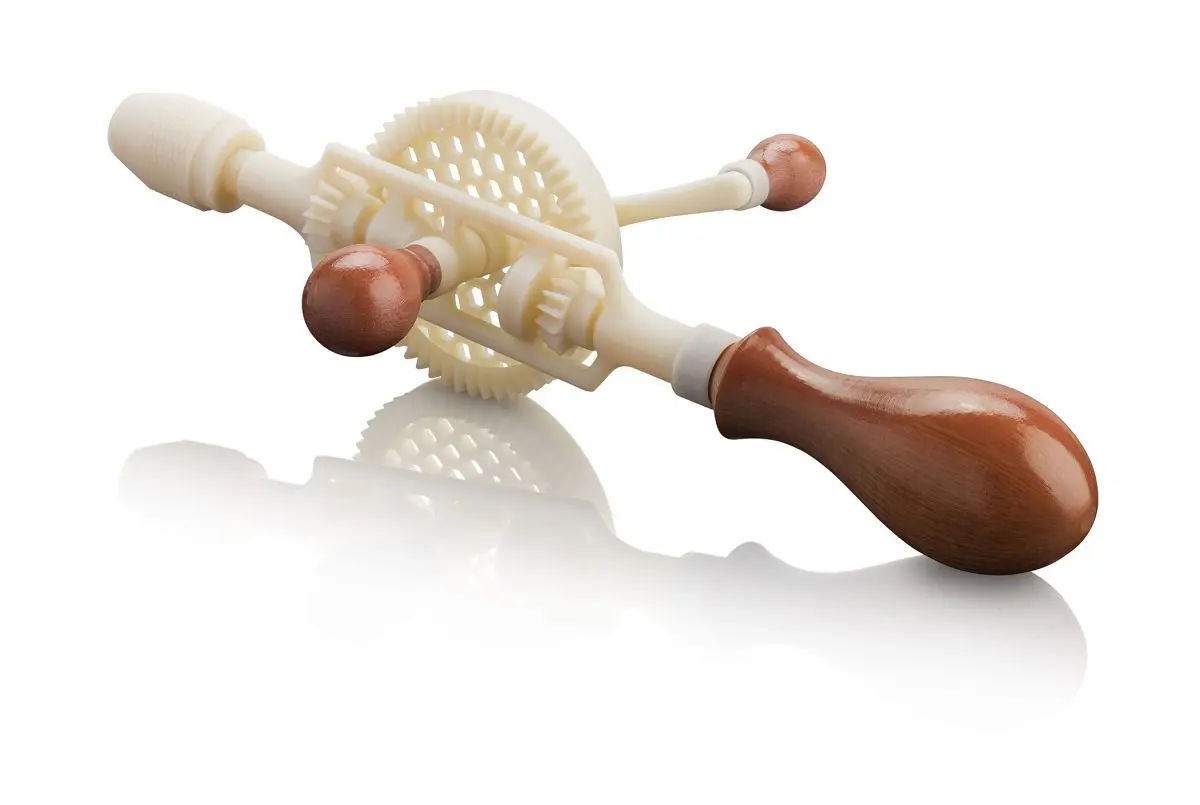 A functional prototype is a right option that helps to test the development stages during the whole process and obtain feedback to make improvements if needed. Sometimes, there can be multiple iterations of the initial layout during the refinement process as a working prototype provides extra flexibility for making specific changes.
While crafting a visual and functional prototype, the essential step is to come up with its quality presentation. With the usage of correspondent materials and processes, it is possible to create a presentation prototype that represents the appearance and functionality of the upcoming product.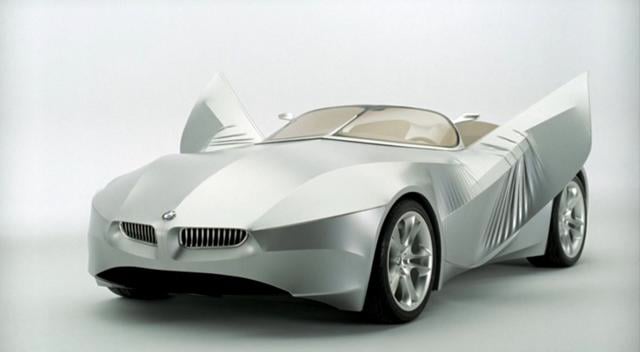 This type of prototype is more expensive than visual or functional ones as it undergoes almost at the end of the design process. Nevertheless, sometimes it is worthy of investing in tangible visualization and has an impact on potential investors and clients.
A Digital prototype is a demo version of the proposed product that facilitates clients to explore it virtually and make assumptions before its creation.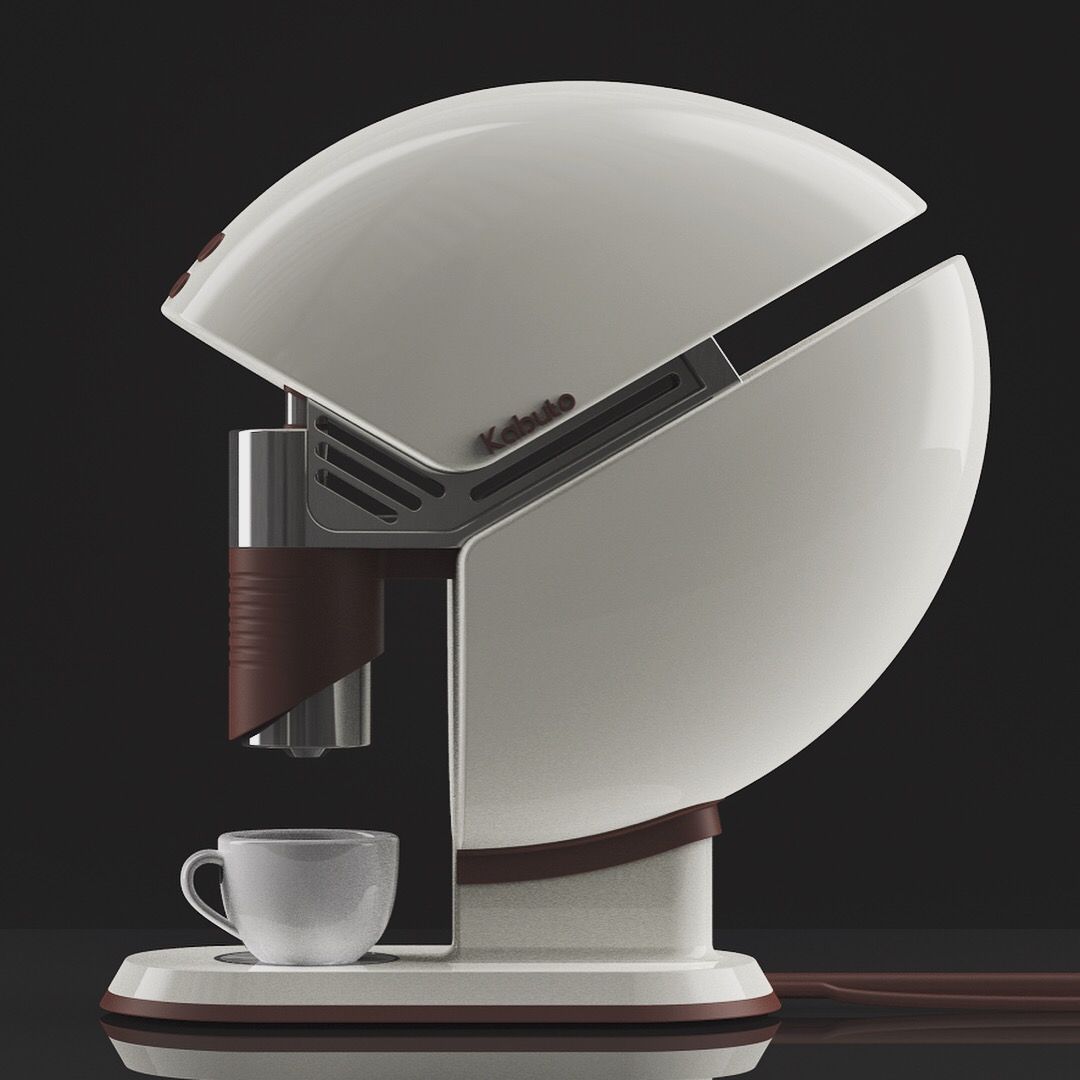 With the usage of CAD software, it is even possible that there will be no necessity to create a physical prototype as a virtual concept may provide full insights about the future product and completely satisfy clients' needs. With the digital prototype customers are able to see the visualization of the proposed design, test the product in action, make any additional adjustments easily as well as assess the usability and manufacturability.
What is Rapid Prototyping?
Rapid prototyping is the process of building a prototype in the shortest possible time, which makes it possible for customers to evaluate the visuality and functional performance of the future product.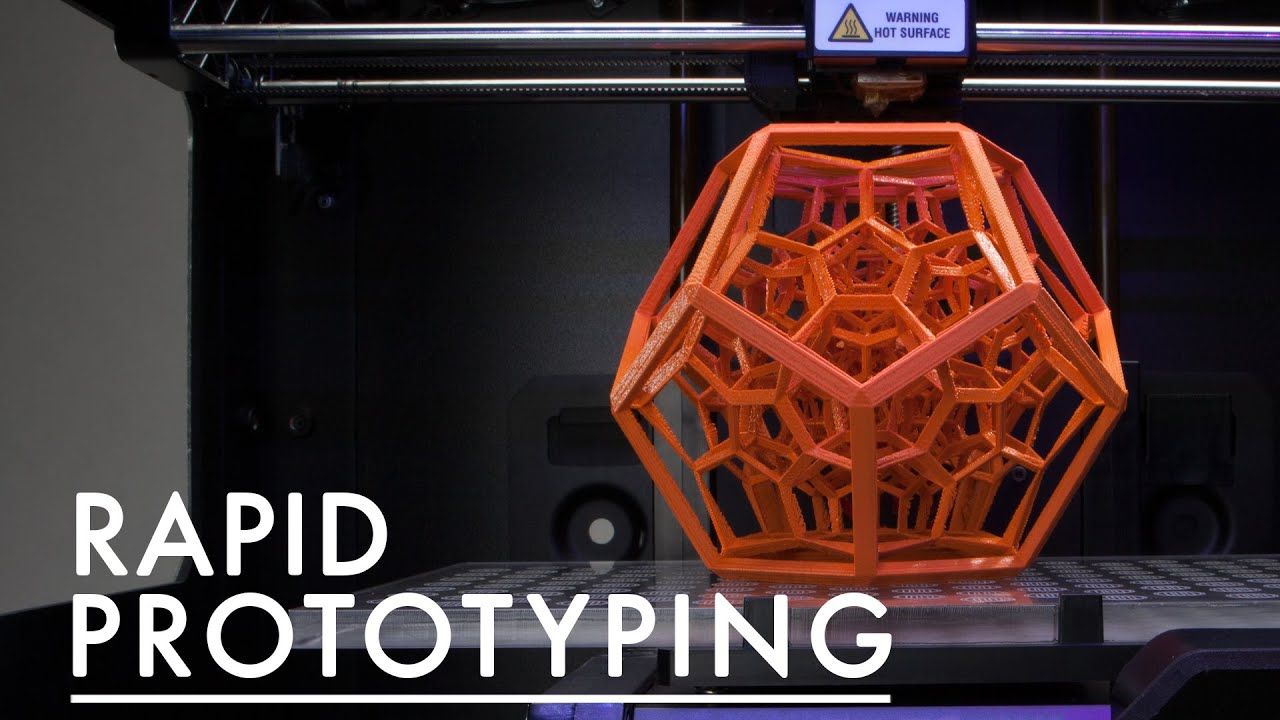 In the context of mechanical engineering, a prototype is a layout of the proposed product which illustrates its design, tests the functionality, and eventually becomes a product specification for an entire system.
The major difference between rapid prototyping and 3D printing
The key difference between rapid prototyping and 3D printing relies on their concepts. Rapid prototyping is a technique that helps to build a model that represents a result, whereas 3D printing is a process. The possibility of ensuring whether your idea is well executed by using rapid prototyping is a crucial aspect.
In regard to complexity, the usage of prototyping machines might require more training than that of 3D printing. The adjustment of prototyping parameters is a complicated optimization procedure. Furthermore, due to the advanced part-accuracy technology, rapid prototyping provides more accuracy compared to 3D printing.
Why is rapid prototyping important?
In the modern world, companies strive to develop products in the shortest possible time to remain competitive in the market. Building a prototype provides the possibility of a real representation of the initial idea, which is crucial for customers and businesses. It's the stage that includes real-time testing of the upcoming product where all the stakeholders are able to ensure their buy-in within the project. By having a chance to explore and test the product that is going to be created, all the interested individuals are able to provide their feedback on the prototype while articulating raised issues before the product release.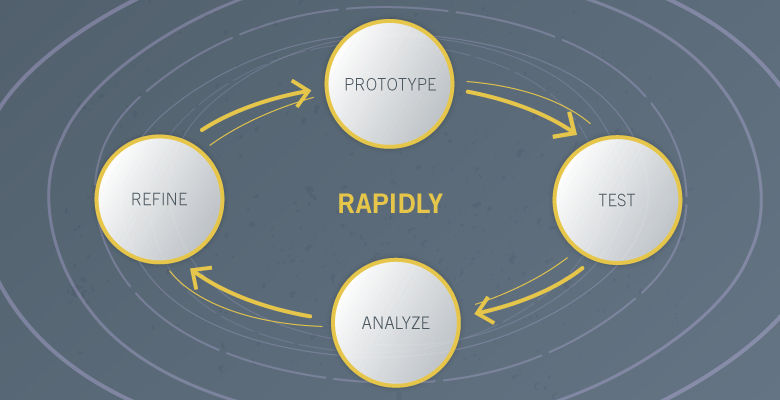 Thus, the prototyping ensures:
• Faster development
• Concept adjustments on the early design stage
• Stakeholders' feedback
• Final verification
Types of rapid prototyping techniques
Selecting the right prototyping technique predetermine the success of the prototype. The numerous ways of engineering prototype designing vary from simple paper layout to complex machined models. Rapid prototyping may include the usage of several manufacturing techniques to assemble a prototype.
Types of rapid prototyping technology:
Additive manufacturing:
• Stereolithography (SLA)
• Selective laser sintering (SLS)
• Direct metal laser sintering (DMLS)
• Fused Deposition Modelling (FDM)
• Binder jetting
• Poly jetting
Other techniques:
• CNC Machining Prototyping
• Vacuum casting
• Investment casting
Advantages and disadvantages of rapid prototyping
Like any design process or technique, rapid prototyping has both advantages and disadvantages.
Advantages of rapid prototyping
Cost and time saving: the creation of a prototype makes it possible to gather accurate feedback which allows saving time on clarifications and fewer iterations which eventually saves time and money.
Functionality testing: the development of a fictional prototype provides an ability to test and explore the functionality of the future product and address potential technical challenges before the development of the product.
Tangible appearance: by creating a prototype, customers can have a clear understanding and concrete picture of the upcoming product in the real world.
Increased user involvement: while creating a prototype, all the stakeholders are able to be engaged in the design process and express their ideas which can be tested through several different iterations. With rapid prototyping, it's possible to find the relevant solution quickly.
Commercialization and funding: the creation of a working prototype demonstrates the feasibility of the initial idea by illustrating its functionality. This increases the chances that the initial idea will be funded and then will be converted into a viable product.
Disadvantages of rapid prototyping
Alongside with advantages, there could be some negative outcomes of the usage of rapid prototyping:
Expensive human resources: some of the rapid prototyping techniques can be expensive as they require trained and skilled human resources. To provide specific training for team members according to particular engineering specifications may require more time than it is necessary for the project realization.
Limited materials and opportunities: the range of used materials in rapid prototyping may be limited. Furthermore, there could be a little possibility of creating a prototype with many moving parts. Therefore, complex design or complicated projects may have difficulties with the usage of rapid prototyping.
Benefits of rapid prototyping in engineering
As mentioned above, a prototyping technique has its obvious benefits while applying in any industry. As with manufacturing, below are some advantages of using rapid prototyping in mechanical engineering.
Reduced time and money: in manufacturing, there is a possibility of creating a desired model while changing its parameters multiple times with the usage of CAD software and a printing machine. Furthermore, as rapid prototyping requires only material that is needed to create a particular component, it allows to eliminate potential waste and eventually save time.
Eliminating errors: the possibility of creating a particular prototype and iterating its functionality allows to eliminate quickly possible glitches at the design stage before the mass manufacturing process. Additionally, by having a working prototype, companies can eliminate possible errors during physical testing, and only then send the layout to mass production.
Customized design: the possibility of making adjustments on the CAD model helps to ensure product realization precisely. This fact is especially crucial for manufacturing as there is an ability to provide a customized design which increases customer satisfaction.
Quick adjustments: the creation of a working prototype provides a clear picture that may differ from the real expectations. Rapid prototyping makes it possible for clients and designers to impose quickly required changes to clarify market demand which is specifically vital in manufacturing.
Conclusion
As a top-notch technology, rapid prototyping allows companies to make advancements quickly, which is crucial, especially in mechanical engineering. The usage of rapid prototyping provides huge benefits while enhancing a product design process. The creation of prototypes is the ability to customize models and improve them in case of necessity. The adoption of rapid prototyping in mechanical engineering makes the industry more affordable and flexible for innovation and creativity, which provides much more opportunities for quick and efficient mass manufacturing.
---
Mechanical Design Engineer at Alpha Tek Automation, Inc. and Mechanical Design Lead at Robomart, Inc.
--- ---
Related Articles