By providing OYO styled services for inter-city cabs, Hippo Cabs is setting a new benchmark for taxi services
Hippo Cabs website When it comes to intercity travels, you often have to pay for two-way travel even if you want to make a one-way journey.
According to a TOI article, most taxi services in India charge their customers for the return inter-city trip as well. They do this to make up for the loss they might incur if they do not find a rider on their way back. However, this ends up being heavy on the customers' pockets. Are you tired of paying extra money on a one-way trip? Hippo Cabs is here to help you with that.

When it comes to intercity travels, you often have to pay for two-way travel even if you want to make a one-way journey. This was a problem everyone was aware of, but few dared to solve. Sahil Agrawal and his brother Sagar Agrawal took this plunge and started Hippo Cabs in July 2015 to provide one-way inter-city cab services.
The team at Hippo cab is solving this persistent problem through:
A tech-heavy and tech robust AI/ML-based product which helps them to get the riders for the return journey. This saves the expenditure of the return journey which riders otherwise would have to incur.
Extraordinary customer experience through small but important nuances
A young, motivated and super enthusiastic team with an average age of 23/24 years.
THE TRIGGERING POINT FOR HIPPO CABS
Landing at the Delhi Airport from his grad school in Germany, Sahil wanted to surprise his parents at Jaipur. He wanted to make a detour from his original plan to visit his friends in Mumbai. Cutting the long story short, at this moment, he realized that the cab charges were exorbitant considering both ways. Moreover, opting for buses meant a bumpy and uncomfortable ride. This was enough for both brothers to start Hippo cabs as an inter-city one-way cab service.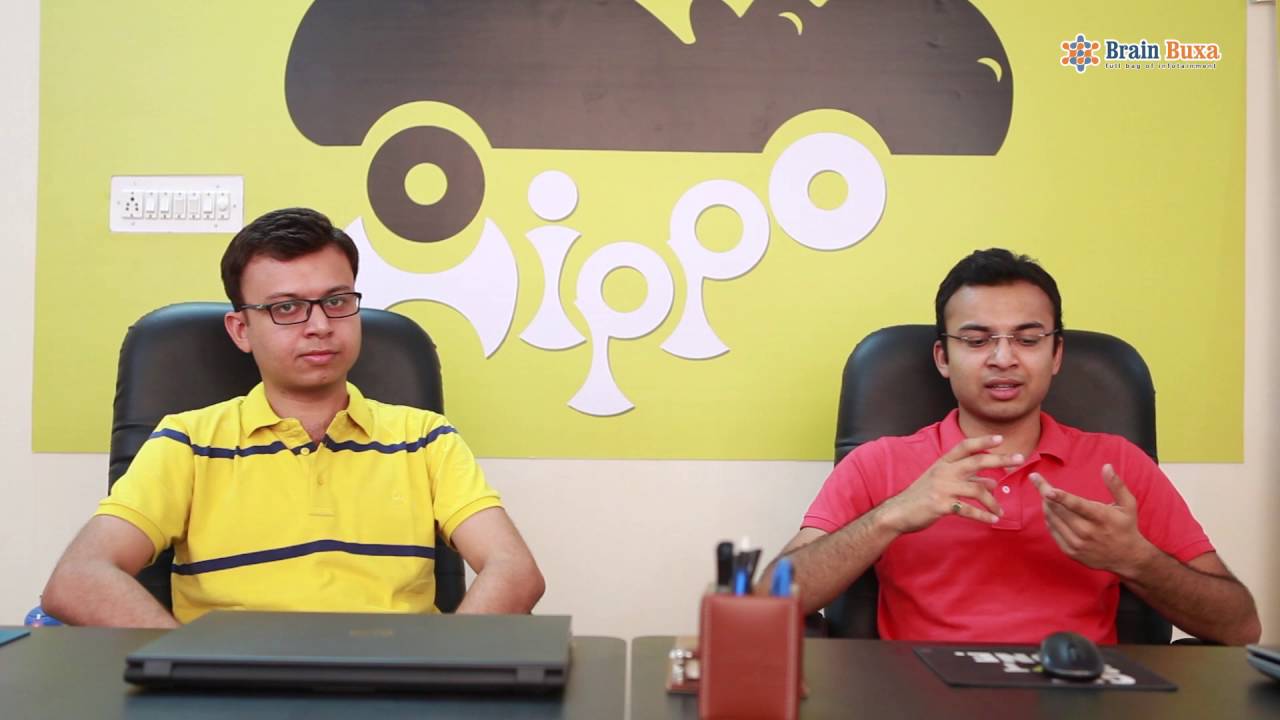 INITIAL CHALLENGES AND TRACTION
As of now, the start-up has some dedicated drivers (not fleet) who work only with them apart from the contract drivers who work on an on-demand basis. From the customer point of view, it was a win-all situation for them since they only had to pay for one way. However, from the supply side, it was difficult to convince the riders since they were trying to break the old order. At times, the founders had to pay the return fare from their own pocket.
However, the initial traction was good and they maintained it by taking regular feedback from users and conducting surveys. This helped them gain phenomenally better traction. The results of which are that they are the market leaders in the Jaipur-Delhi route apart from a few others.
THE PRODUCT THEY PRESENT
The Hippo team has a robust product which is highly tech-enabled and boasts of AI/ML-based implementations. This enables them to get passengers on the way back also.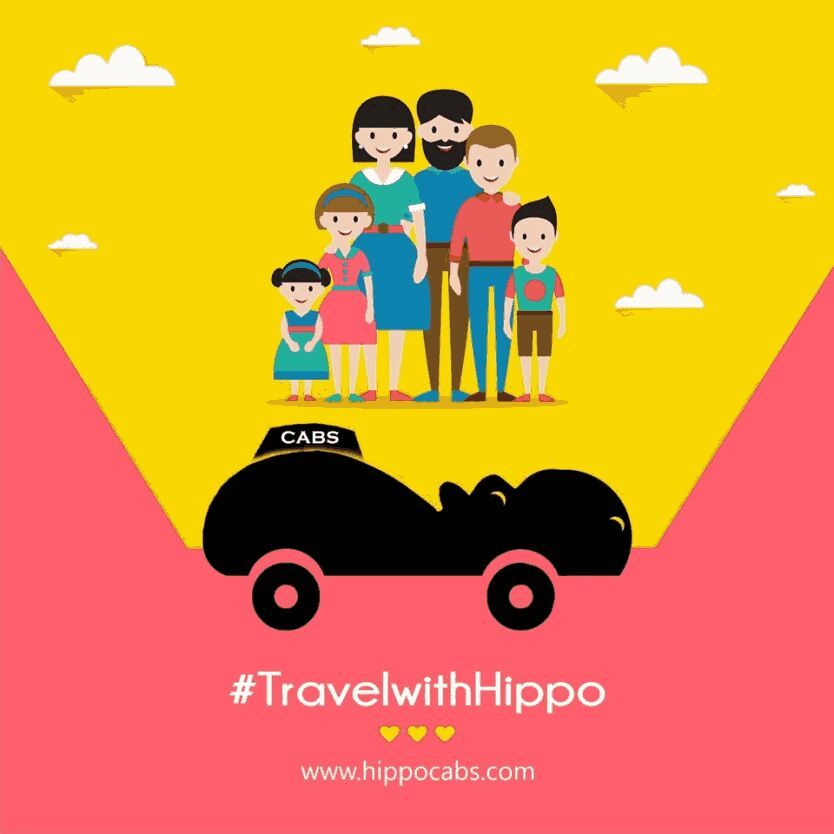 The product has a Dynamic Pricing algorithm. It is based on the demand due to which the price fluctuates as and when the demand goes up or down.
COMPETITION IN THE MARKET
Inter-city cab services is a highly competitive market. There are local players who have a negligible digital presence and at the same time, there are giants like Ola and Uber. However, at the same time, there is a huge demand flow which no single player can fulfill at once.
In terms of competitive advantage, apart from a strong product, customer experience stands out clearly. Some of the key aspects of a great customer experience which Hippo provides are:
Dedicated drivers on Board
Superior cab condition
Courteous Driver Behaviour
Feedback during and after the journey
Water bottles.
As a result, ~35% of their users are returning users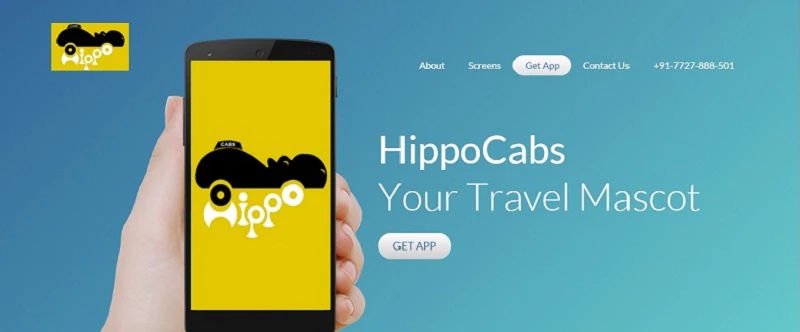 THE FUNDING SUCCESS STORY
For the initial 3 years, Hippo Cabs was bootstrapped. Their first round of funding was an Angel fund by a Jaipur based HNI, the name of whom and the corpus cannot be disclosed.
THE TEAM AND THEIR VISION
Apart from co-founders, Sahil and Sagar are also brothers. Hippo Cabs has a full-fledged team with various departments like Sales, Operations, Technology, HR, Marketing, Support, etc. The team is super motivated to make a dent in the space.The founders and the team collectively share a vision:
To become the market leader on top routes
To expand into the following markets: NCR to Chandigarh, NCR to Himachal, NCR to Uttarakhand, NCR to Uttar Pradesh
WORDS OF WISDOM FOR UPCOMING ENTREPRENEURS
DO NOT GIVE UP. THAT'S BASIC. FAILURES WILL COME, ONE SHOULD GET UP AND GET GOING AGAIN. AND IF YOU ARE IN IT, GIVE YOUR BEST SHOT.
---
Ideas are easy, Implementation is Hard, learn from the ones who knows how to start. A Publication by Tealfeed.
--- ---
Related Articles