Everything you need to know before publishing your first book- in conversation with Rohan Jain
Rohan Jain, author of The Promises We Made, talks about all these topics and much more in this exclusive interview with CoFoundersTown!
---
CoFoundersTown
2 years ago
|
10 min read
---
How to make time to write a book while you are doing a full-time job?
How to get through writer's block?
What are the modes for publishing a book and which one is the best for me?
Rohan Jain, author of The Promises We Made, talks about all these topics and much more in this exclusive interview with CoFoundersTown!
Continue reading to find out more...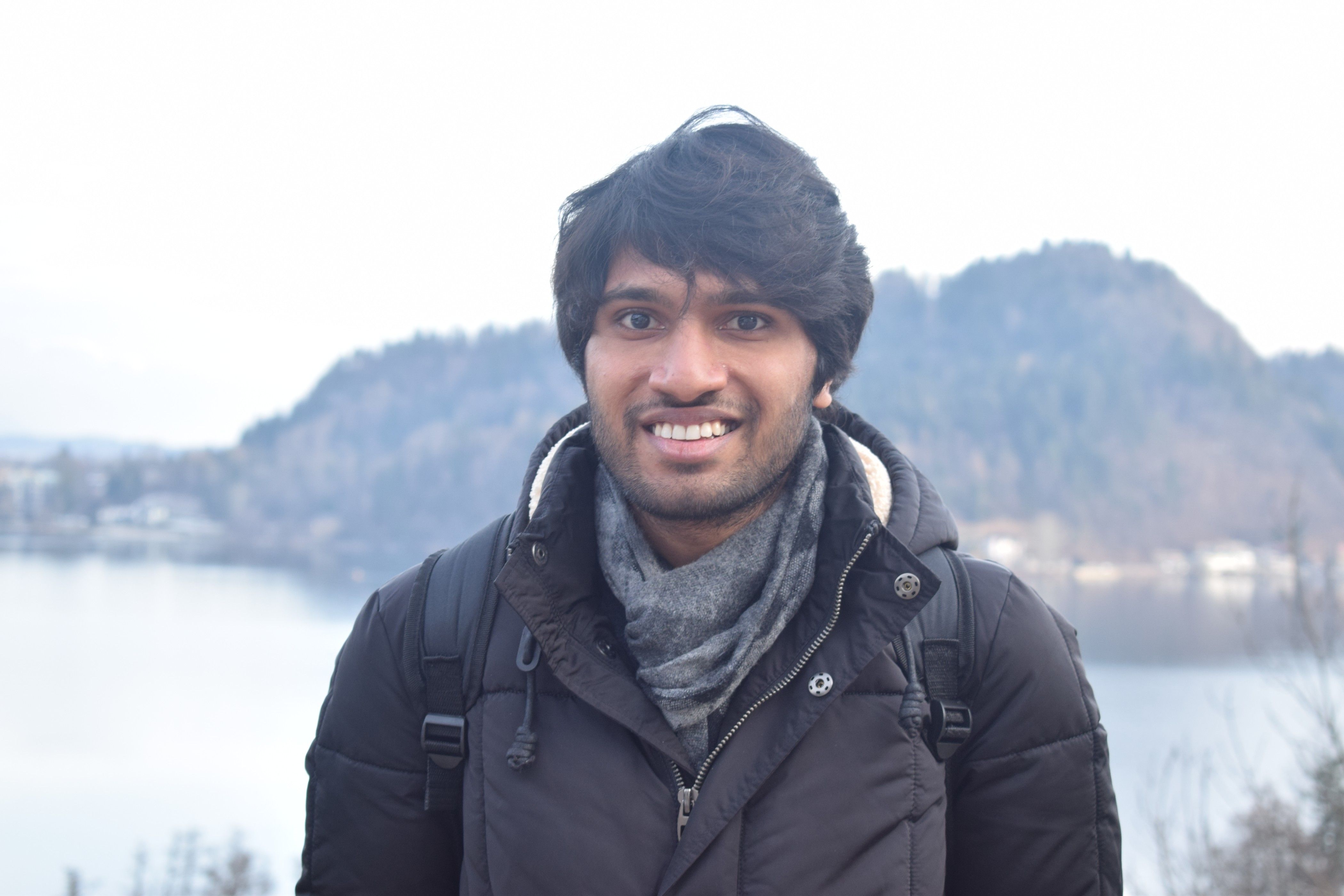 1. Tell us about your journey from blogging on Quora to getting featured in various publications for The promises we made!

It has been an exciting journey. It all started with Quora. I barely thought that I can be considered as a writer back in 2014. Growth is a gradual process, so initially it was slow but as the time passed by, I started gaining recognition.
Once I got the pace right, there was this sudden shift from not thinking about being a writer to becoming an author. Then I started penning down my book and when it was finally published, I was so amazed by the response "The promises we made" received.
From getting published in a variety of publications to receiving heartwarming reviews through different platforms from readers, I saw my hard work being paid off. It was an amazing experience. I go through the reviews every once in a while and feel the sense of relief because of the responses I received.
2. How did writing happen to you?
My writing journey commenced from Quora. To be honest, I was not even sure about what Quora was and how it worked. Back in 2014, one of my B.Tech pal from IIT Kanpur itself asked me about my plans for the weekend and I said nothing.
I asked him back about his plans and he told me about his recent discovery which was Quora and he said that he is going to answer some questions on it. That is how I was introduced to the platform which in-turn made me a writer.
I believe before becoming a successful writer you should learn the art of reading. So I started browsing the personal experiences and journey of other writers and tried learning the entire process.
Slowly yet gradually I got a hang of it and finally decided to pen down the thoughts and my experiences with the world. The constant urge of giving my words a direction was now finally fulfilled. My learnings were specifically from my travel experiences and from the time when I was preparing for JEE and CAT.
I have always believed that learning from others can take you very far in life and I share it with others as well. So that's how Quora happened to me, that's how I started writing about my life experiences, and I am glad that there were numerous people who clicked with me and thought that I could be the person whom they wanted to read.
It sustained for a real good time and that's how exactly writing happened to me. My multiple Europe's experiences which includes my Switzerland & Germany's memories, inspired me to write a book later on which can be called as a natural extension of my writing from Quora to a book of my own, based on my memories and experiences.
Although it was a time taking process, I am glad that it happened and happened organically.
3. How did you manage to find time to write a book with a full-time job? What was your work schedule like when you're writing?
To be honest, it was difficult to find and set a schedule for writing a book as a management consultant. I utilised my weekends as much as I could, but apart from that, I took a 45 days sabbatical in 2019 right after I finished a project.
Since I had no other project in my hands at that time, I planned this and thought about keeping my book as a priority for a while. I then went to Europe for those 45 days without any agenda and solely for travelling.
A major chunk of my novel was written while I was in Europe and it happened so naturally that I didn't notice the progress I made at that time. Maybe it was the flow, the cafes, the scenic beauty, that made this possible.
Once I came back to India, I focussed on winding up the remaining parts of the novel. Then I did the editing process, started doing my research about the publishing process, etc. In a nutshell, those 45 days were really helpful when I decided to write a novel and are a huge inspiration behind 'The Promises We Made'.
4. Take us through the entire process of publishing a book to finally getting it recognised by the readers?
Don't panic by digging a lot about the publishing processes. First step should be the completion of the goal, which for a writer is his/her book. I focussed on finishing the first step. That's the most critical and time-consuming step, so doing it with utmost precision and self-satisfaction is important.
Publishing your book is the second step where you can choose a traditional method of making a list of publishers and reach them through their contact details which can easily be availed through their websites.
When you visit the websites of the top publishers of your genre, you notice the publishing guidelines. It involves an author bio, a brief summary of the book, and three sample chapters from the book (usually).
Now once you send them the requisites, you are expected to wait for the response but this is a long process and can take up even months. Now it can be a yes or a no or maybe nothing at all.
Now the catch is nothing is also a no, so are you willing to wait forever? No right? So avoid sticking to one publication house when you are opting a traditional method. If you get a green signal from a publication house, they will ask for the full manuscript. Once you send them your entire piece, you wait for the final yes or no, AGAIN!
This is again a very long process as the publishers read your book and decide whether it is worth publishing. Luckily, my book made it through but a lot of people do struggle at this stage so the other option is self publishing.
It would be really great if you know how to handle things on your own as then you can plan and execute according to your bandwidth which probably would be a wiser option.
Talking about the marketing part, we know that digital marketing is really doing great nowadays and is the trend so using it for your benefit can do wonders for your work.
5. How did you come up with the name The promises we made? What do you think of the title of the book?
The title is something that reflects the personal touch that I tried depicting in my book.
Since I already mentioned that this book is really close to my heart as it constitutes my experiences while I took a sabbatical and was exploring places, so I won't say that this title was my first choice but it became my final choice and obviously after I discussed it with my publisher.
'The promises we made' is a reflection of the promises that and can be explained better once you get your hands on a copy.
6. While you were writing this book, there might have been days when you would have faced a writer's block. How did you get through that phase?
I did go through this phase especially when I had a lot of work at one single given point of time. For once I chose my career and kept this aside, but later I thought that this is pure injustice to my emotions.
I have been waiting to pen my thoughts down and to share them since so long so I should not easily give up on them. Once I decided that, I made up my mind to plan out a few things according to a schedule that included "working on weekdays and writing on weekends".
Setting a proper goal, making a plan to reach to that goal, and following that plan with discipline helped me a lot and I believe it can help others as well. My writer's block wasn't only contained to the time limitations but was stretched towards the boundary of the content as well.
Sometimes I had to beat my thoughts a lot in order to get something out of them.
So this is real, we all face it. But with proper techniques and determination, nothing is impossible. Trust the flow. I used to go to this corner to use it as my writing hub which was different from my other usual spots for writing like Starbucks in Connaught Place.
Try different places if you are craving new thoughts and you feel caged sometimes because it is natural. No one can write a book in one day, it is a slow and gradual process and hence have faith on yourself and your thoughts.
7. What are some of the major challenges you faced right from thinking about writing a book to finally publishing it? How did you overcome those challenges?
For me, it was indeed a challenging process as I was just getting started. As I already mentioned that I had never thought of writing a book in the beginning but it happened naturally. I had absolutely no connections with no authors whom I possibly could've connected to get guidance or tips.
Hence it was a very lengthy and time taking process for me to understand how exactly do we proceed from one step to another. I was confused between whether I should opt a traditional publishing or self publishing model, how do you approach publishing houses-through an agent or directly?
What are the pros and cons of both the models, reviews of the publishers, how do you endorse it, if it is published then how and what marketing strategies are you going to apply, etc.
Like I said, I had no one to clear my doubts so I literally googled every question I had in my mind and penned it down. Luckily I got publishers interested in me and I told them beforehand that I am going to ask you a lot of questions as I am a newbie.
I got smallest to tiniest answers from my publishers and by their help and with my own research as well, I made it through smoothly and hopefully successfully.
8. How to look for publishers and ultimately take the final call?
Let's break this question into two parts.
First would be choosing an appropriate model for publishing. We've discussed two models so far which are the traditional one and a self-publishing one, but there is one more option that people are doing nowadays, which is self-publishing through amazon.
Since this is a digital era, people can easily publish their books on Amazon now. Personally, I always wanted and still believe in the traditional route. Considering that this was my first book, I thought that opting for a traditional method would look more authentic and also the marketing aspect can be looked after in a proper way by the publishers themselves.
This is because they already know what to do and how to do like reaching out to the media houses, conducting sessions and meets, etc. So I had this plan of entering the market through traditional method but in back of my had I thought that if it doesn't work in my favour then I will do a stock check and will opt for the second option which was self-publishing.
If you are looking for fast-paced publishing then the traditional model is not an ideal model for you. In the self-publishing model, you'll have to learn and get a grip on a lot of intricacies. Know as much details as possible so that you can go ahead with the publishing as soon as possible.
To choose a publisher, you should first do your research about the genre the publishers are interested in plus the documents and the quality of the manuscript they need.
Apart from that, try to do a research about how can you reach the publisher because in lot of cases publishers demand you to reach them through an agent whereas some appreciate a direct approach. So proper homework is what I would recommend before you choose a publisher.
9. In which cases should someone opt for self-publishing?
If you don't want to wait, just go for it! I have already mentioned that the traditional method is a time taking process so if you have a lot of time to spend on the process then the traditional one is the best.
Apart from that, you can choose self-publishing when you hold a very strong knowledge about the entire process and know how you want your piece to look like and when do you want to publish it exactly. Book trailers are in trend for the people who choose self-publishing. Amish Tripathi is one such example of it.
10. What would you like to tell all those young people who someday want to write a book? What skills do they need to work to prepare themselves?
Trust is the key to success, trust your thoughts, trust the process, trust the flow of your writing. When you decide to write, WRITE! If you want to check the potential of your writing skills and want to improve then you can maybe begin by posting snippets and a few quotes written by you to see the response you are getting.
Share it with your friends and colleagues for an honest and detailed opinion. Read as much as you can, especially from the similar genre. With all that said, I want to mention the most important thing which is your story and how you are going to present it. Treat it well and see how wonderfully it will connect with the people.
11. What's your favourite under-appreciated novel?
Rather than pointing to any single novel, I want to say that Indian authors are in general very underrated. They don't usually get the appreciation they deserve for the hard work they do.
I see people reading foreign authors and suggesting their names too but I rarely find people reading Indian authors who are actually very good if you'll ask me.
Some Indian authors are doing well too but when we compare them with the foreign authors, we all know what is the condition when we talk about that recognition and appreciation. Indian writers are really good and have a very bright future. With better support and skillset, I guess we will be able to flourish and excel in this sector as well.

12. Who are some of the best people to learn from and follow on social media?
I follow Ankur Warikoo on LinkedIn and Instagram, his videos are quite impactful. Very practical and intact. He emerged as a mega influencer and I enjoy watching his videos.
---
Ideas are easy, Implementation is Hard, learn from the ones who knows how to start. A Publication by Tealfeed.
--- ---
Related Articles