Python vs R: Make the Best Pick for your Business
Pythone vs R: Choose the perfect one the suites you domain.
---
Vinod Vasava
10 months ago
|
2 min read
---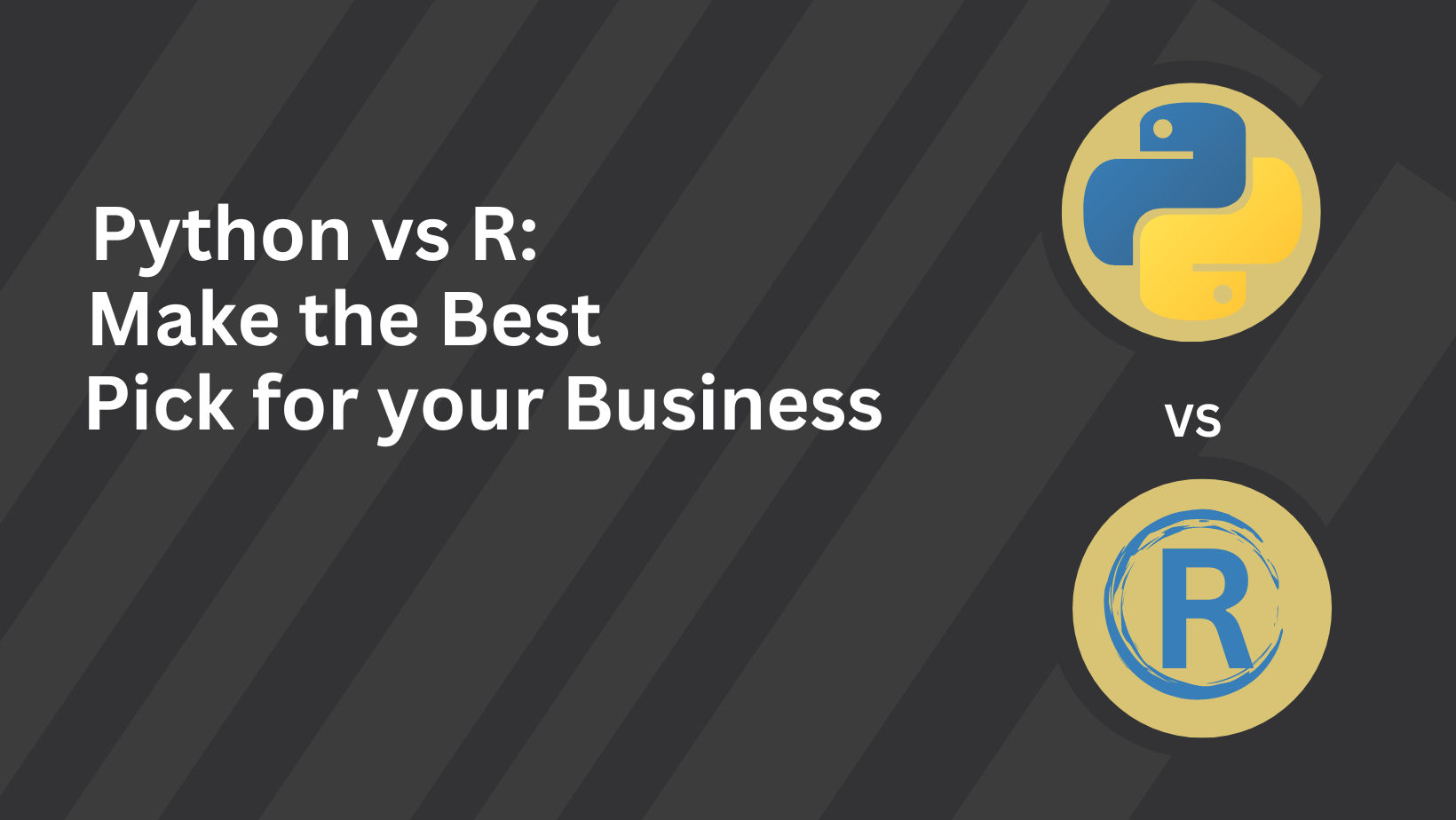 Both Python and R are in the limelight for future technologies, like Artificial intelligence, Machine learning, data science, data analytics, etc. There is a huge demand for both languages in the developing domain. Therefore, we need to know the true potential between Python vs R and identify the hidden insights. Both of them have their own importance. Let s examine their use cases and their importance by making the differentiation.
What is python?
It's a programming language that enables you to work faster so that you can make effective system integration. Python is known as an object-oriented, higher readable, and popular programing language after java and C. Python has played a significant role in developing websites and software, for most companies prefer it.
Advantages of Python
Python has a vibrant community and open source that is available to support all your queries

Portative across Operating systems

Python Programming language that is procedural and object-oriented

It has comprehensively supporting libraries

Provide IoT opportunities.
Companies that Use Python
Google.

Instagram.

Facebook.

Quora.

Dropbox

Netflix.

Spotify.

Industrial Light and Magic.
What is R?
It's a language that is mostly utilized for statical computing and graphics. R is really outstanding and provides you with numerous graphical and statices to apply in projects. Basically, this programming language is a part of Data Science and is considered one of the best and richest ecosystems for performing data analysis. Statically analysis is preferred to be the first choice of the R language, which is used for rich libraries.
Advantages of R
R is a language that is open-source and allows for unrestricted use without the need for licenses or payment

R offers excellent assistance with data manipulation.

Effectively works with a large variety of data kinds and supports several data types

It makes high-quality charting and graphing simple.

It is mostly recognized as a statistical language.

It offers a variety of tools for doing machine learning operations.
Companies that Use R
Amazon

Accenture

Cognizant

Deloitte Consulting

HCL Technologies

Meta Platforms

Novartis

Snapdeal

Infosys
Comparison of Python vs R
Python R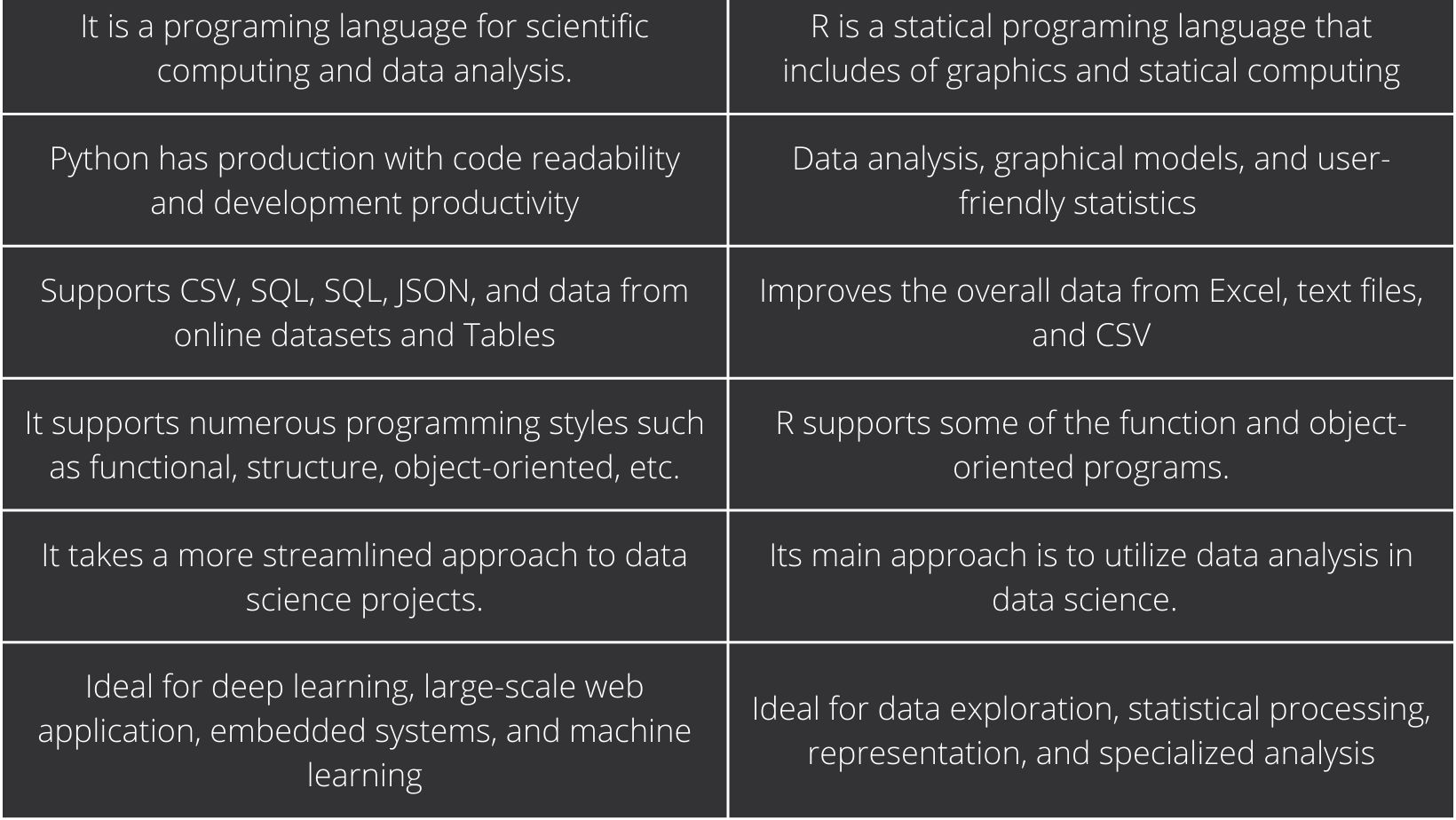 Summary
By Analyzing Python vs R, both languages have their own advantages and expertise, where Python is suitable for wrapping and analysis of data, and R is for statices and scientific programming. Therefore, the best action you can make a wise choice is to identify the performance, speed, learning curve, and other factors to look at while choosing the language. But the overall weightage of Python is higher than R; it has a large number of supporters and simplicity in coding.
---
Tech expert for AI, ML, Spring Boot, Django, Java, and Python
--- ---
Related Articles