The React roadmap for beginners you never knew you needed.
The only react roadmap you will ever need for learning ReactJS
One of the most widely used JavaScript libraries for developing dynamic web apps is React. It has a sizable community and a dedicated development team behind it.
Although React is reasonably simple on its own, learning just one library is insufficient, especially if you want to build a complex web app.
In this article, I'll lay out a road map for learning how to utilise React to build real-world applications. I'll go over the key React principles and libraries you should be familiar with.
Below listed are some of the languages and frameworks you will have to be familiarized before getting into React.
Now you can follow the below provided roadmap to start your journey.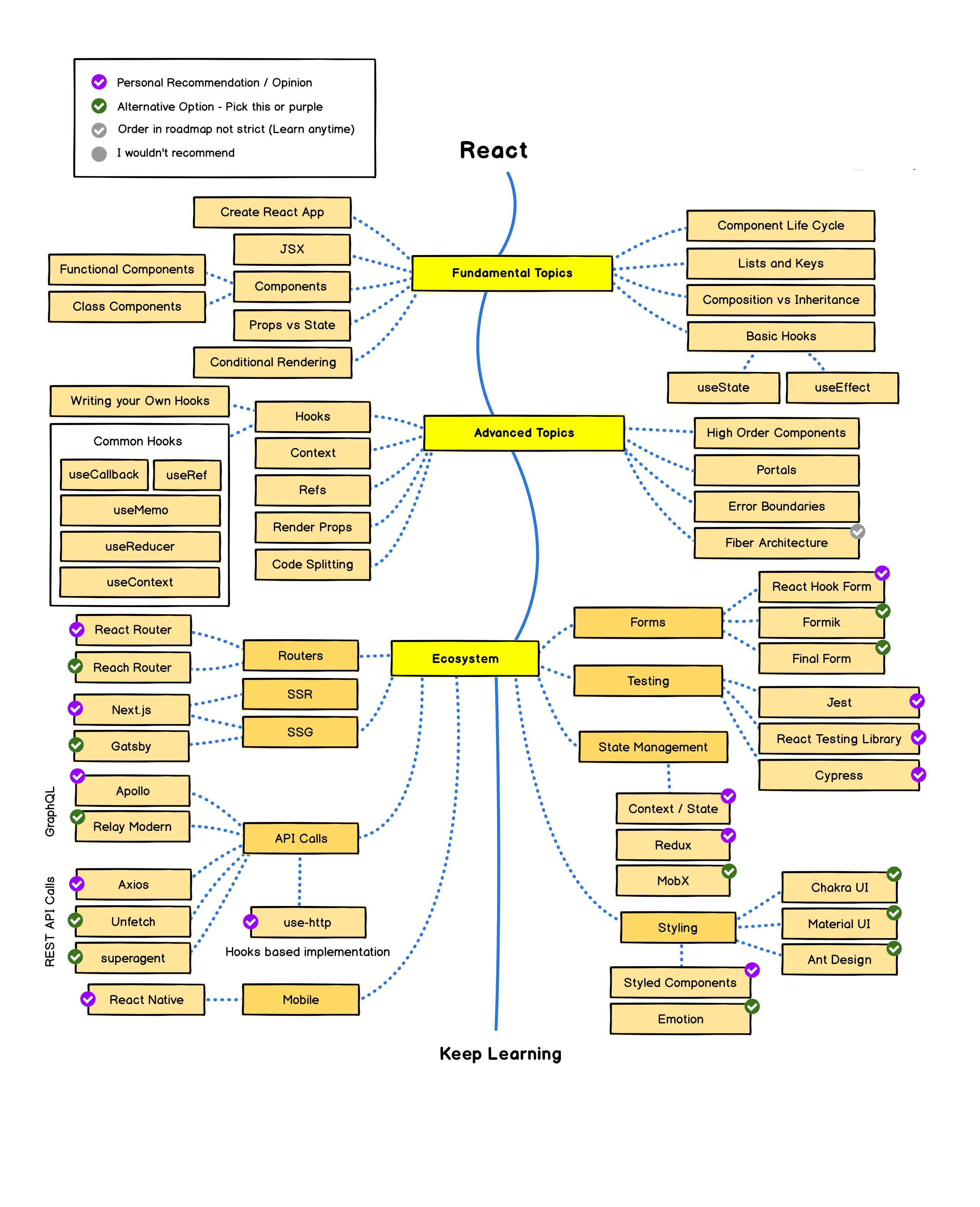 Thank you for reading.
Until next time,
Abhiraj
---
Created by
Abhiraj Bhowmick
I make stuff on the web and write blogs about it.
--- ---
Related Articles