Real Marketing
Many times we forget that marketing is not about us, but more about the people we want to reach.
Photo by Kevin Butz on Unsplash
I never really understood what they meant when they said that when you do marketing you should be generous. I mean, I thought that we just had to make content that was useful. Content that would provide value and teach something, or at least be entertaining.
I focused on writing content that I would have liked or that would have provided me value after reading. Assuming that being generous meant writing content like that, I focused on researching, reading, and better understanding different disciplines.
But now I think that when they say "generous marketing" they mean more than that.
They mean marketing that takes the reader into account.
Conceited Marketing
Generous content is more complex than just writing something that you consider helpful — or rather, I'm still trying to wrap my head around it so I still find it complex.
For now, I think that it means that we should interact with others on the platforms we are using in the same way as we interact with people in our day-to-day life.
Think about it, how many times are we just dumping our content and just expecting people to come rushing at it and reading it. I have to admit that there was certainly a bit of conceitedness behind this.
You can't expect people to come rushing to read your content when you're just one more in a sea of content, all trying to vie for their attention.
But we can't maintain this way of thinking. We haven't proven anything. We haven't shown that they can trust us. We haven't interacted with them and shown them that they're special — that they're the kind of people we want for our tribe. Yet we expect them to give us likes, comments, and to follow us. Thinking like this is conceited
Even if we write quality content, we still need to treat our clients as people. We owe them respect — because they are human.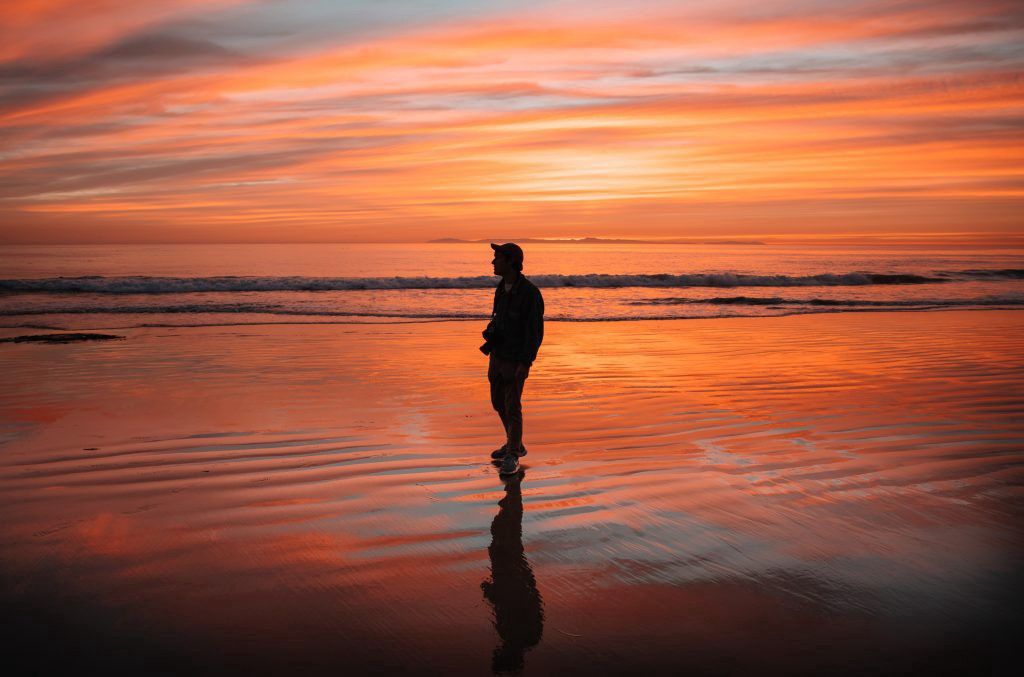 Generous Marketing
Just as you wouldn't keep spamming your friends and telling them to meet where you are because its a pain to go where they are, and just as you can't expect your friends to be the ones who always tell you to meet — you have to be proactive.
In the same way, as in a networking event, you have to be the first one to make the move and care about the other party.
In social media and other platforms, you have to connect with people as a human before expecting them to follow you.
Content marketing, creating useful content, is not enough, you also have to be kind and generous.
Let's all try to practice more kindness from now on.
The Results of Being Nicer
Being a researcher by trade I had to try and see the results of what I was preaching. I decided to go with two approaches.
Find people that like topics related to what I write
Be nicer and more helpful
Here's a snippet of the results:

Find People That Like Topics Related to What I Write
For the first strategy, I tried searching for hashtags that were related to the article I published that same day or that were related to the article from the day before. Once I had this I searched for those that had the most retweets and tried to understand the patterns (this is a topic for another article). Then I went to the list of people that commented or retweeted.
Once I found those lists I proceeded to follow people on them. At first, I just followed anyone but as I did this I saw that it wasn't a smart approach and I started looking at peoples' profiles — the number of times they retweeted and the topics they like and only then followed. I can't say anything about the difference between these two approaches as I have just started the second.
Be Nicer and More Helpful
For the second point I searched for posts or comments on Twitter with unanswered questions or comments where I could contribute a tip or an answer. I did this in quite a sporadic way as I was still skeptical on how helpful it would be. However, now that I have seen the results (my most viewed tweet was an answer to someone else) I will do it more consistently.

So this is what I found, being nice really helped so I would really recommend it and well, it just helps in general if we have more people being nice.
---
CEO at MidasTimes. Former biophysicist, and currently Writer | Podcaster. I work in the fields of mental health, productivity and marketing
--- ---
Related Articles