How the reel-life Harshad Mehta is ruling the OTT industry: the Pratik Gandhi story
Pratik Gandhi shares his journey from being a theatre artist to portraying Harshad Mehta in Scam 1992
"Although I was in school, I did have some idea about something big/irregular happening in the share market because one of my close relatives lost a lot of money at that time - so in a way, I was connected to this," little did Pratik Gandhi knew then that one day he would be portraying the humane side of the mastermind behind one of the biggest scams in the Indian history.
From hustling between his engineering job and theatres to follow his passion for acting, Pratik's rise to fame and popularity highlights the story of a man's perseverance and determination to not give up on his dreams.
Anyone who is following OTT shows is talking about him and he rightly deserves it. The man aced his role as Harshad Mehta in Hansal Mehta's web series Scam 1992- The Harshad Mehta Story.
Hansal Mehta, who is known for movies like Omerta, Shahid, and Aligarh, has directed Scam 1992: The Harshad Mehta Story, a ten-episode series that is adapted from Sucheta Dalal and Debashish Basu's book The Scam: Who Won, Who Lost, Who Got Away. The story traces the journey of stockbroker Harshad Mehta, his rise and fall, and his role in the 1992 Indian stock market scam that shook the nation to its core.
In this exclusive interview with CoFoundersTown, Pratik Gandhi shares his journey from starting out as a theatre artist to finally charming everyone through his performance in his latest project series Scam 1992- The Harshad Mehta Story.
Continue reading to know more about the inspiring journey of the man of the moment Pratik Gandhi!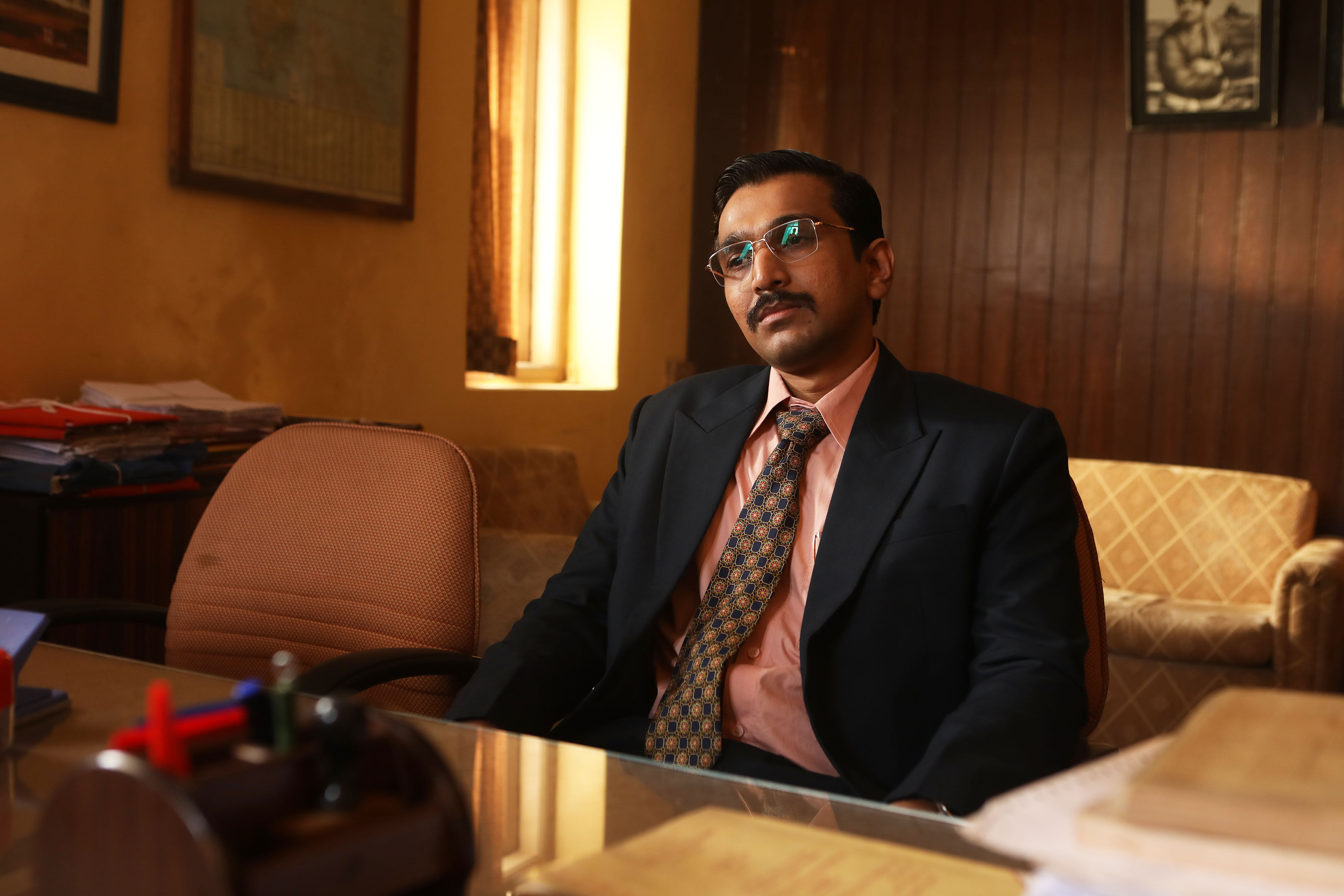 Q. How did acting happen to you in the first place? Were you one of those kids who just love to be on the stage or it is something that developed later?
I had been introduced to the theatre during my school years in my hometown Surat. I used to study in the school named Pravruti Vidyalaya and all the vocational subjects like agriculture, carpentry, bamboo culture, sculpting, and theatre were compulsory.
We learned theory and practiced these subjects, and even gave exams for it. So in a way, I was lucky to have received unconventional schooling. Theatre happened at a very early age in my life. I was in 3rd or 4th standard when I started performing on stage for school, function, and inter-school competitions.
Q. Tell us about the Pratik before your film debut Bey Yaar (About your early life before acting)!
In 2004, I shifted to Mumbai seeking and hoping to establish myself in commercial Gujarati theatre as my knowledge was limited to that aspect of theatre. I am a passionate engineer too! So with an engineering degree in hand, I came to Mumbai and started working simultaneously in both fields.
I was a consultant engineer with the National Productivity Council for 4 years after which I took up a job with one of the most prominent and biggest corporate companies in India, and I worked there for almost 8 years.
From 2004 to 2016, I was juggling between both my passions along with doing something I was really good at - live shows. I took it up to survive in the city and to keep honing my acting skills at the same time. I wanted to keep myself well prepared for that big moment which could have been on theatre or on screen.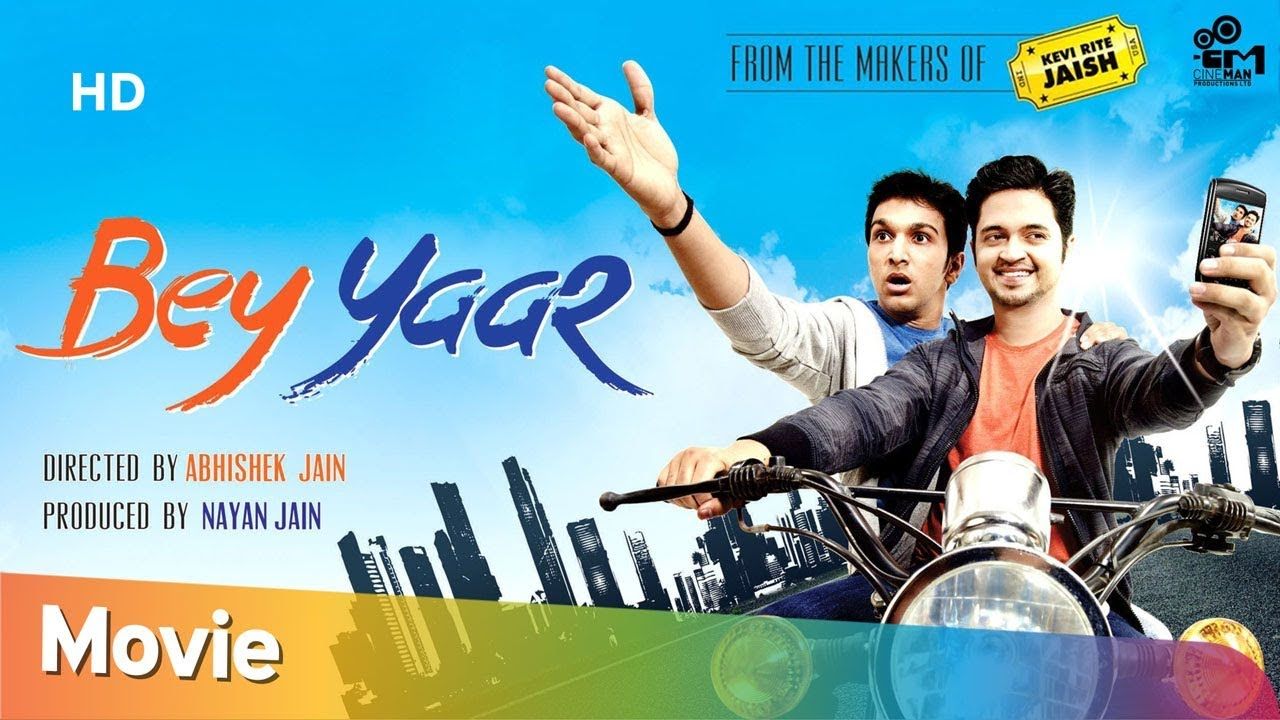 Q. Tell us about getting a break in Bey Yaar. How did that happen?
In 2012, I got my first Gujarati film Bey Yaar which materialized because of the theatre projects I was doing. The makers and writers of the movie saw one of my plays and had faith that I will be able to do justice to the role. I took a break for 22 days to go and shoot that film.
It became a run-away success and has achieved cult status in Gujarat. I had no idea about it as I came back to Mumbai was hustling with my routine work here. It was only when I was offered another movie Wrong Side Raju that I came to know how much that movie was loved in Gujarat.
I again applied for a 22-day leave as I had accumulated around 200 leaves in my account in the hope that someday I would get a chance to utilize these leaves for doing what I love. The movie went on to win the National Award for best Gujarati film in 2016.
Q. When was that particular instance when you decided to pursue a full-time career in acting?
After the success of Wrong Side Raju, I was in a dilemma and I had to choose one of the fields - my engineering and corporate career or a career in the film industry.
The decision got tougher because the next promotion in office would have put me as an Additional Vice President which entailed a lot of responsibility and a big portfolio.
But if I would have picked it up, I would have to distance myself away from my creative side with acting. I was not willing to give up my creative side yet.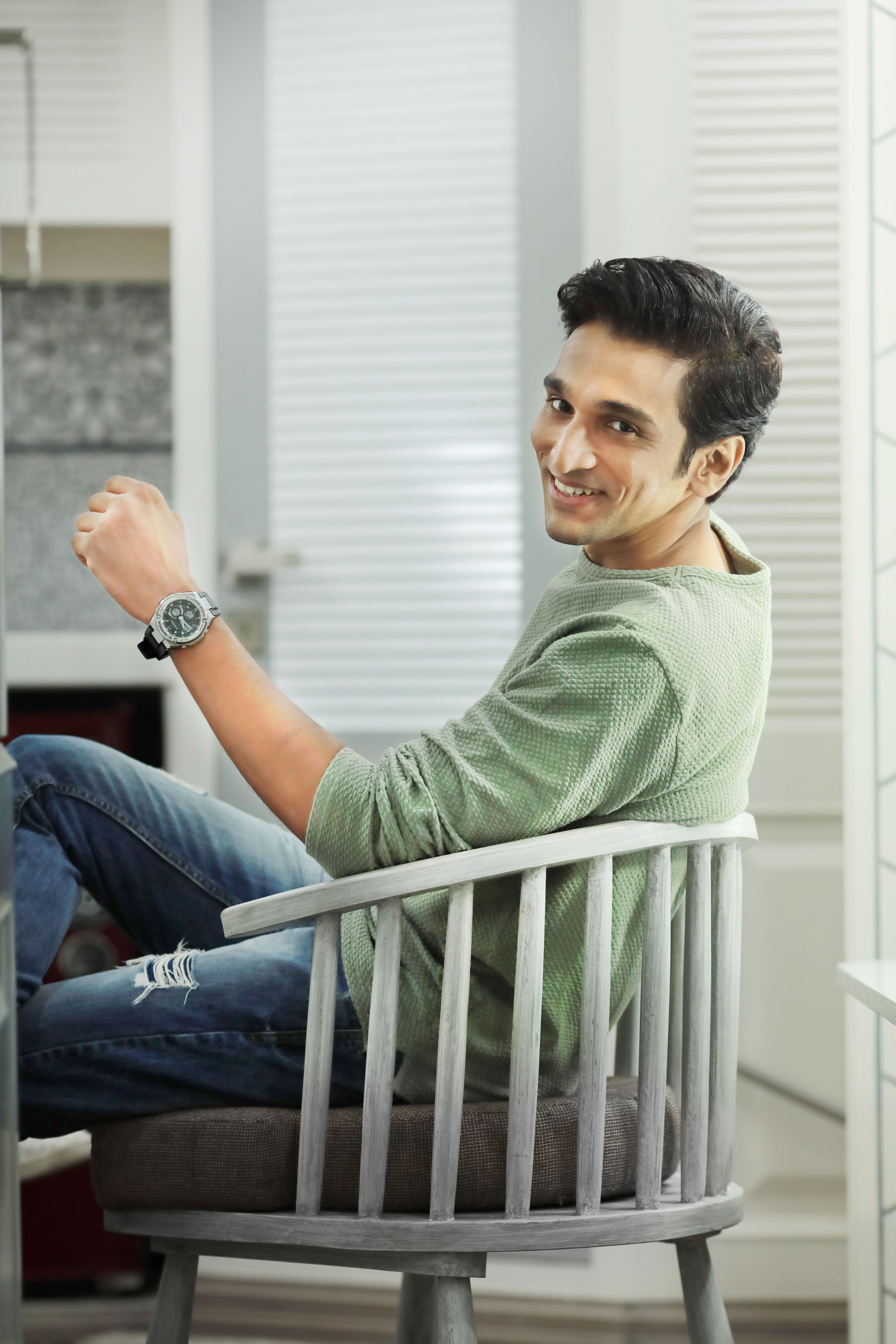 At the same time, I was being offered work which I couldn't do because of the daily job. So my family and I came up with a collective decision to take a leap of faith and I got into acting on a full-time basis.
Since 2016, I am a full-time actor and since then, I have acted in around 10 Gujarati films and 2 Hindi films. In 2018, I got into talks with Hansal sir for Scam 1992 and finally, it's out!
Q. More often than not, people fail to see years of struggles that finally lead to that one show/film that changes everything. Take us through what feeling it was like to turn into an internet sensation after Scam 1992!
With Hansal Mehta directing it and having such an experienced set of artists and crew members, I was sure that the product would be a good one. Sony's team was involved too, so I was pretty confident that the show is going to be a well-made one.
But the response we received (and we still keep receiving), it's beyond my imagination. It is really overwhelming and I still haven't been able to accept that this is happening for real.
I am completely overwhelmed by the response I have got for my individual performance as well as the appreciation we collectively received as a team all around the globe. It's an absolutely surreal feeling right now.
It's absolutely heartening that people have appreciated it and accepted it with open arms. And there is a sense of ownership that I have seen in the audience. People have owned this entire series up. There is something that is so relatable to them and they feel connected to it.
Personally, for me, something very sweet has happened.
All the actors from the Gujarati cinema who have seen me grow as an actor and have seen my work, my success feels personal to them. They feel someone from their family has reached this level of recognition.
That's a different level of ownership that I am enjoying right now. I am really happy with the kind of response we have received. All thanks to the wonderful team and SonyLIV for making this possible.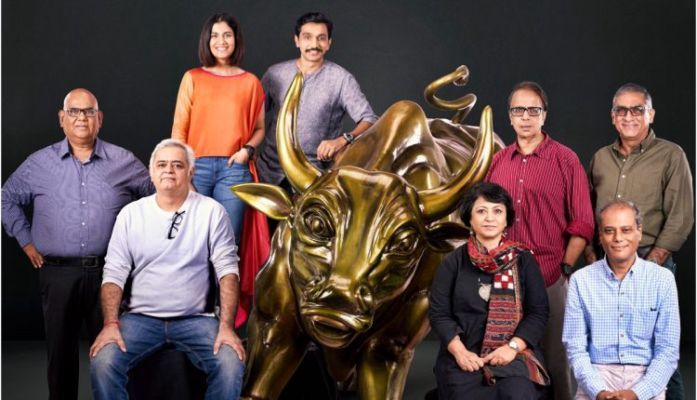 Q. Tell us about your thought process when you received the offer to portray Harshad Mehta in Scam 1992?
When director Hansal Mehta watched Wrong Side Raju and Bey Yaar, his creative cells knew that I could portray Harshad Mehta with honesty and I was called in for an audition at casting director Mukesh Chhabra's office in Juhu.
I am a huge fan of Hansal Mehta's work and when I came to know that he would be directing it, I immediately agreed to take up the role. Also, I enjoy and love playing real-life roles, one of my favorite ones being playing the role of Mohandas Karamchand Gandhi.
So, it was kind of a dream to portray a challenging character like Harshad Mehta. There were a lot of layers to the character.
It is always an exciting challenge to portray characters that have complex human emotions and I knew this could turn out to be one of the career-defining projects in my career. All these factors played a key role in me accepting the role.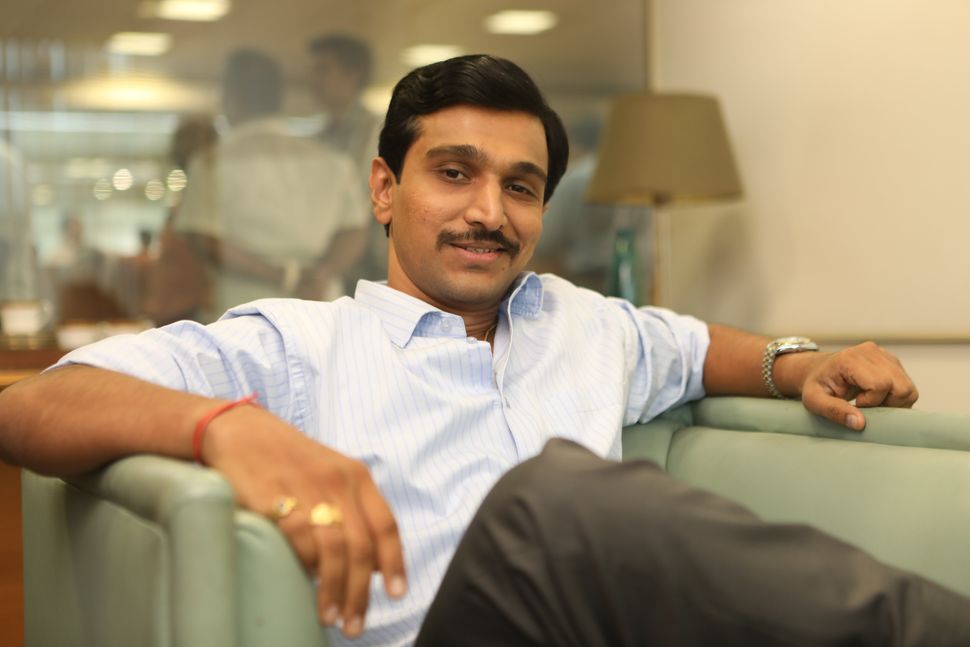 Q. How did you start preparing yourself to portray Harshad Mehta?
A lot went into the research. I was provided with a lot of reference material to read online and there were few videos available as well. There was an interview with Pritish Nandi which I saw. The script itself is such a detailed document for me to get into the details of the characteristics. So all these things helped me a lot and to add to that - multiple discussions with writers and the director himself.
As far as the technicalities of the scam are concerned, I was in school at that point in time, so I don't have any detailed idea about it.
I did have some idea about something big / irregularities happening in the share market because one of my close relatives lost a lot of money at that time - so in a way, I was connected to this.
But as far as other technical aspects and jargon are concerned, I had to learn about the transactions that happened without computers. So I read about it and met people who were active in the investment business at that time. I did this because I wanted my dialogues to be believable, and not come across and as someone who's just saying the dialogues without having a proper understanding of a well-known character like Harshad Mehta.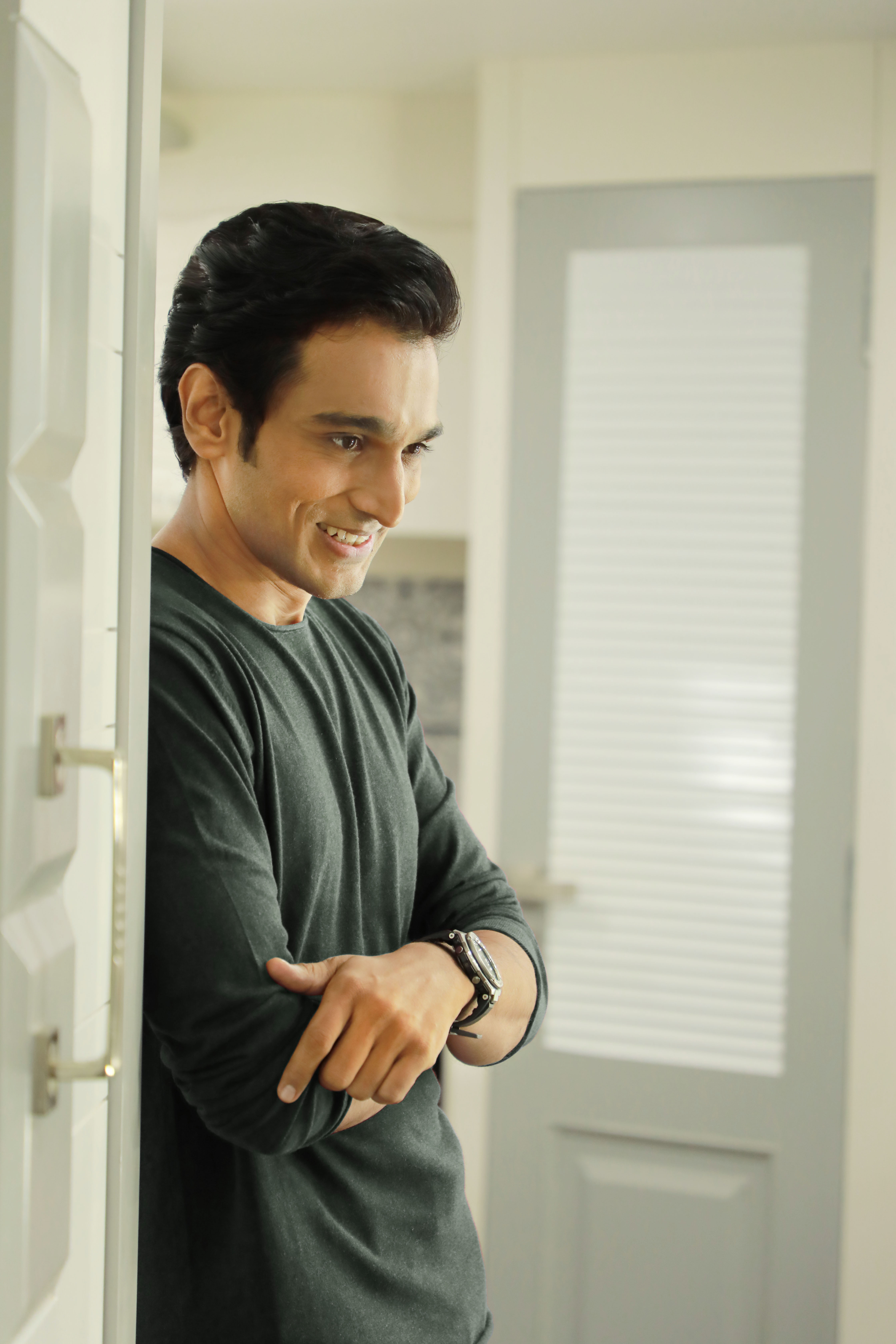 Q. How much efforts were made to make you look like Harshad Mehta physically?
His photographs are available in the public domain. He loved being in the news. One of his most popular pictures is the one where he is standing with his Lexus.
So I do believe physical resemblance is an important thing, but we consciously took the decision where we did not try to look exactly like him but we focused more on behaving like him, and creating that character that displayed his mannerisms and traits.
His helplessness in the early days to where he reached a stage of self-confidence, his gradual shift from confidence to overconfidence, and then his ultimate transformation to the level of arrogance and ego, was the pathway which we decided to portray the journey of Harshad Mehta.
Even Hansal sir was of the opinion that we don't have to be caricature - ish or mimic him. Rather we imbibe him, internalize him because as an actor, you too get invested in a role.
So that was the overall idea which we tried presenting to the audience and it's for the audience to gauge if we have been successful with it.
As far as the physical resemblance is concerned, when I first met Hansal sir, he said I was too lean and thin to become Harshad Mehta. He asked me to gain weight. I gained around 18 kgs before we went on the floor for the shoot. I kept eating everything that was put on my plate, even the things that I used to avoid earlier. So I had a huge belly, a lot of fat on my face, and the moustache. All those things helped me to go closer to his looks.
Q. What does the future look like for you? What kind of roles would you want to do in the coming times? Tell us about your upcoming projects?
Post scam 1992, I am getting multiple offers from mainstream hindi cinema and web series. 2021 looks extremely exciting to me and I am definitely looking forward to working with senior directors and other crew members and learning from them.
Q. What would be your advice to every young kid who would want to pursue a career in acting?
Anybody who wishes to work for their passion should never have the fear of failure, be it losing on something or fear of experimenting. The more you experiment the more you learn and enrich your experience, and there are chances that you would yourself be surprised by your capabilities.
The only way to hit the goal is to go to the ground and play. The more you are there on the ground, the more possibilities you create to reach your goal. So just keep doing what you want to do and that's the only way to go about it.
---
"Tough times never last, but tough people do." Road to Fame, a Publication by Tealfeed, gives a sneak-peek into the inspiring journeys and struggles of celebrities who made it big with their passion and determination.
--- ---
Related Articles