The Role of Women in Business and Leadership Roles- In Conversation with Apurva Purohit
Apurva Purohit, Co-Founder – Aazol Ventures, Author, and an independent director at many known companies, talks regarding women in business and leadership roles!
The participation of women as entrepreneurs and leaders has always been a topic of debate. While a lot of reports claim improvement in number of women in business, there is a lot that seems missing from the picture.
No one can deny that a society where women cannot realise their full potential, misses the significant potential for innovation, economic growth, and job creation.
Apurva Purohit, Co-Founder – Aazol Ventures, Author, and an independent director at many known companies, talks regarding women in business and leadership roles!
Read to know more…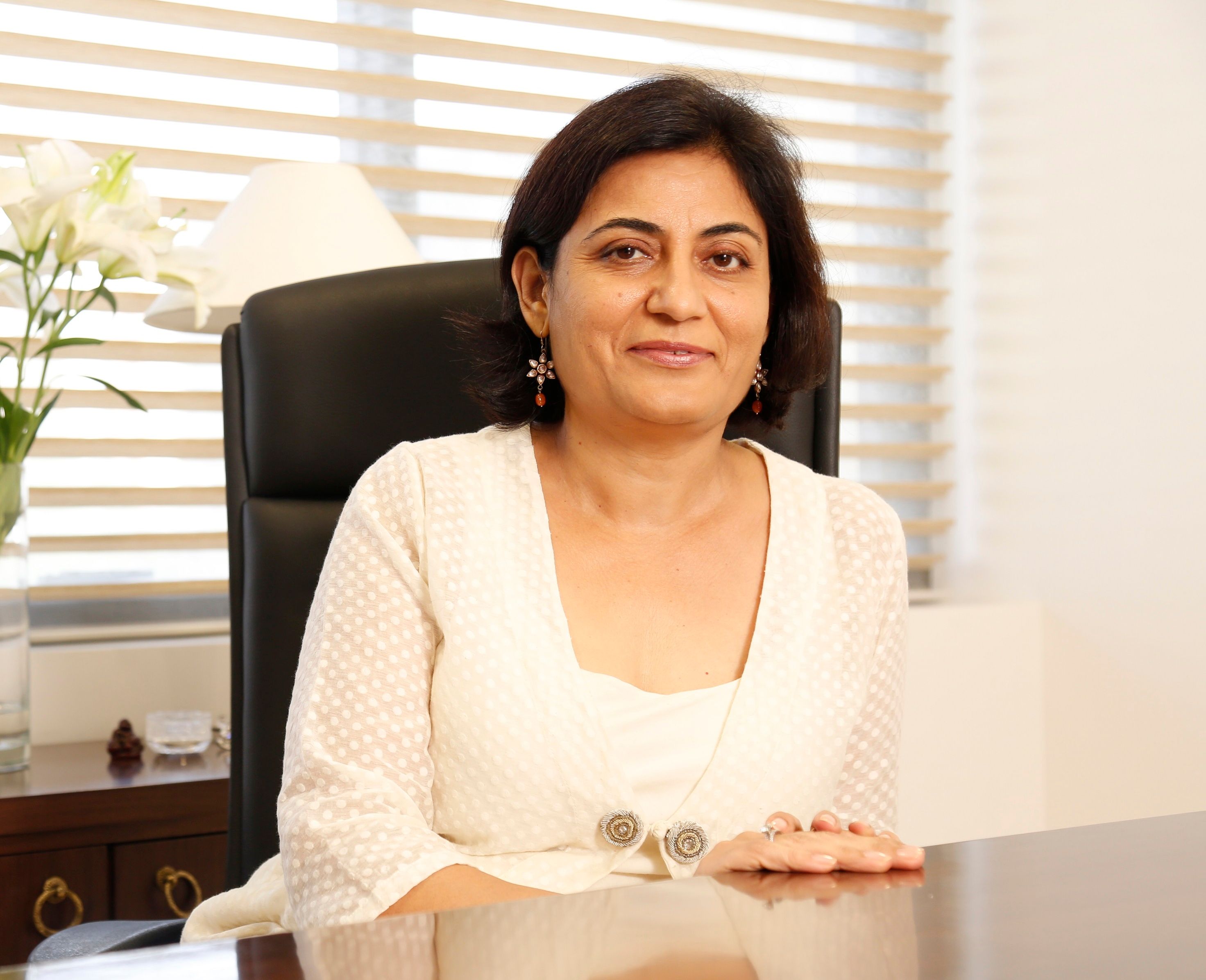 Q. What has been the primary reason behind the growth in the number of women entrepreneurs and businesswomen in the 2010s?
Frankly, the numbers have not changed significantly at all. Unfortunately, even now the number of women-owned businesses and start-ups are in the single digits. Less than 3% of funding goes to women entrepreneurs.
Of course, governments across the world and several organizations are trying to change this inequality and to some extent, policies favouring gender balance have helped to showcase and encourage more women but it is definitely not enough.
Q. In India, the proportion of women in paid work is among the lowest in the world, at
just about 23%
. How can women's entrepreneurship help in changing it for the better in the coming times?
Any entrepreneurship creates jobs and if women entrepreneurs work at ensuring more jobs are created for women, it can certainly help the cause of diversity. However, for this to happen, we have to be mindful of two things.
One is that an entrepreneur needs to think scale if she wants to create a genuine impact. Too many of the MSMEs in our country are sub-par in terms of scale, productivity, and number of employees. These businesses are not sustainable in the long term.
The second thing one has to be mindful of is that many times one has to take the job to women, rather than get women out of their homes. Even today we have a reasonably poor infrastructure in terms of travel and safety for women and families who hesitate to send their daughters out. Equally, as mothers and wives, Indian women pick up the bulk of the carer role and do not have the flexibility to leave their homes.
At Aazol ventures, the startup I am currently involved with, we are trying to ensure women who are micro-entrepreneurs and self-help groups earn from their homes. Equally organizations such as Flexibees another business that I am involved in is working at creating flexible work solutions for women.
Q. What was that moment when you realized that you wanted to do this (being a businesswoman) for the rest of your life? What inspired you to get involved in the business industry?
In my mind not having a career was never an option. The choice was only which type of career. After passing out from IIM B, a career in Corporate India became a natural choice.
However, I chose to work in the field of media and advertising because I was always fascinated with the idea of managing the business of creativity and putting systems and processes into essentially a right-brain environment.
The opportunity to shape businesses and develop people to become great professionals as well as great human beings is what has inspired me to continue this journey.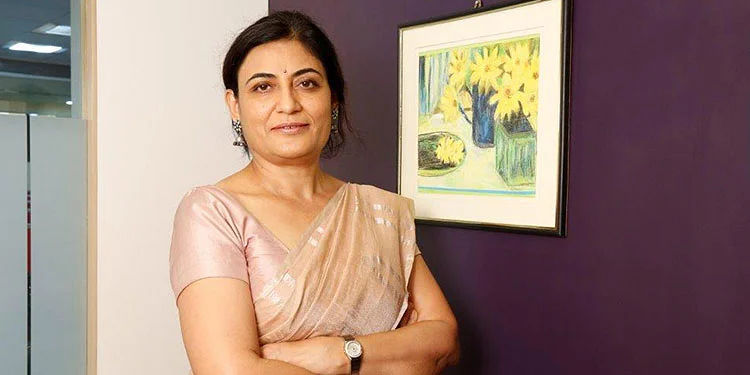 Q. What challenges did you have to overcome at the beginning of your journey?
My challenges were very similar to the ones any young woman faces at the beginning of her career. The guilt that accompanies leaving a young baby at home to get back to work, the pressures of managing a dual career, and associated issues like managing my husband's transfer with my own career and making choices thereof were some of the challenges.
Fortunately having a very supportive ecosystem at home helped me cope.
Q. What's the biggest challenge you have faced as a business leader?
Businesses invariably go through ups and downs and various stages of evolution. As an experienced leader one learns to manage and deal with the vicissitudes of the environment and adapt to trends whether they are head or tailwinds accordingly.
Clearly, the biggest challenge I would have faced is in driving and changing the mindsets of teams along the journey. To ensure people are flexible and willing to change as businesses develop is a big challenge, especially in constantly evolving landscapes.
It is a fact that people do not want to move out of their comfort zones, learn new things or adapt to new ways of working.
Equally remaining rigid can be the death knell for both organizations and people. And that's the biggest hurdle I have had to work on.
Q. Knowing what you know now, is there anything you would have done differently when you were first starting out?
I would have been far more confident about my abilities and not suffered from bouts of self-doubt. I think if you have a strong work ethic and intelligence, you can figure out solutions to most business problems.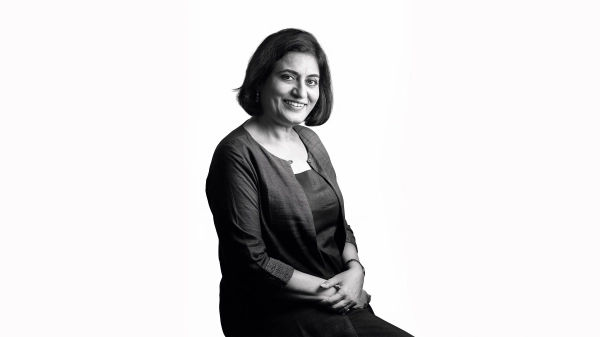 Q. What advice would you give young women just starting their careers?
I would tell them to always be clear that it's not an OR but an AND when they think of career and family. Society keeps telling women that they can have either/or and this makes women suffer from a crisis of confidence in their ability to manage both.
Secondly, I would tell them that there is nothing more important than financial independence. Finally that they have to take control of their lives by taking control of the choices they make. They should never allow others to lien over their choices.
Q. What were the critical success factors for you in moving up in business as a woman?
A willingness to take risks, a desire to learn, and a constant journey to evolve as a person and a leader.
Q. In the organization, you have led, how did you make sure that everyone felt heard and empowered, irrespective of their background and gender?
An organization's culture is created and stamped by the leadership to a very large extent. As a leader, I have always believed in hearing diverse voices and that's transmitted into the teams.
Also having more women leaders around has helped because women are naturally collaborative and willing to teach and empower others.
Q. How do you expect the workplace to change over the next five years to encourage more women into work?
As I said earlier, organizations and governments are doing a lot to encourage gender diversity, it is now up to society, through the men who rule it and the patriarchies they have created to be willing to change.
If we want to see a change in the workplace, we have to fast forward change in society, and that will only happen if men become allies in this struggle.

Q.To anyone who wants to be a start their own venture in 2021, what would you like to advise them?
My advice would be to think of what problem they are solving for the customer and what need they are fulfilling rather than just look at a pet or a passion project to launch.
I would then urge them to plan to run the business prudently. Focussing on top-line alone or on valuations right in the beginning is no way to think of creating a sustainable business.
Finally, in 2021 we have to think of ESG goals as a very important role that organizations have to chase and fulfil if we have any hope to save our planet and reduce the inequalities plaguing our society.
---
Ideas are easy, Implementation is Hard, learn from the ones who knows how to start. A Publication by Tealfeed.
--- ---
Related Articles