Rolex Doesn't Just Show Time; Also Teaches How-To's Of Social Media Marketing & Storytelling
Rolex maximises Social Media Marketing & Storytelling to reach its customers and connect with them.
Who's the all-time greatest men's tennis player?
Even before the question ended, you had 'locked' the correct answer - The Swiss Maestro, Roger Federer.
You can't even imagine tennis without FedEx (as Federer is fondly called) holding the glittering Wimbledon or US Open trophies in his hand.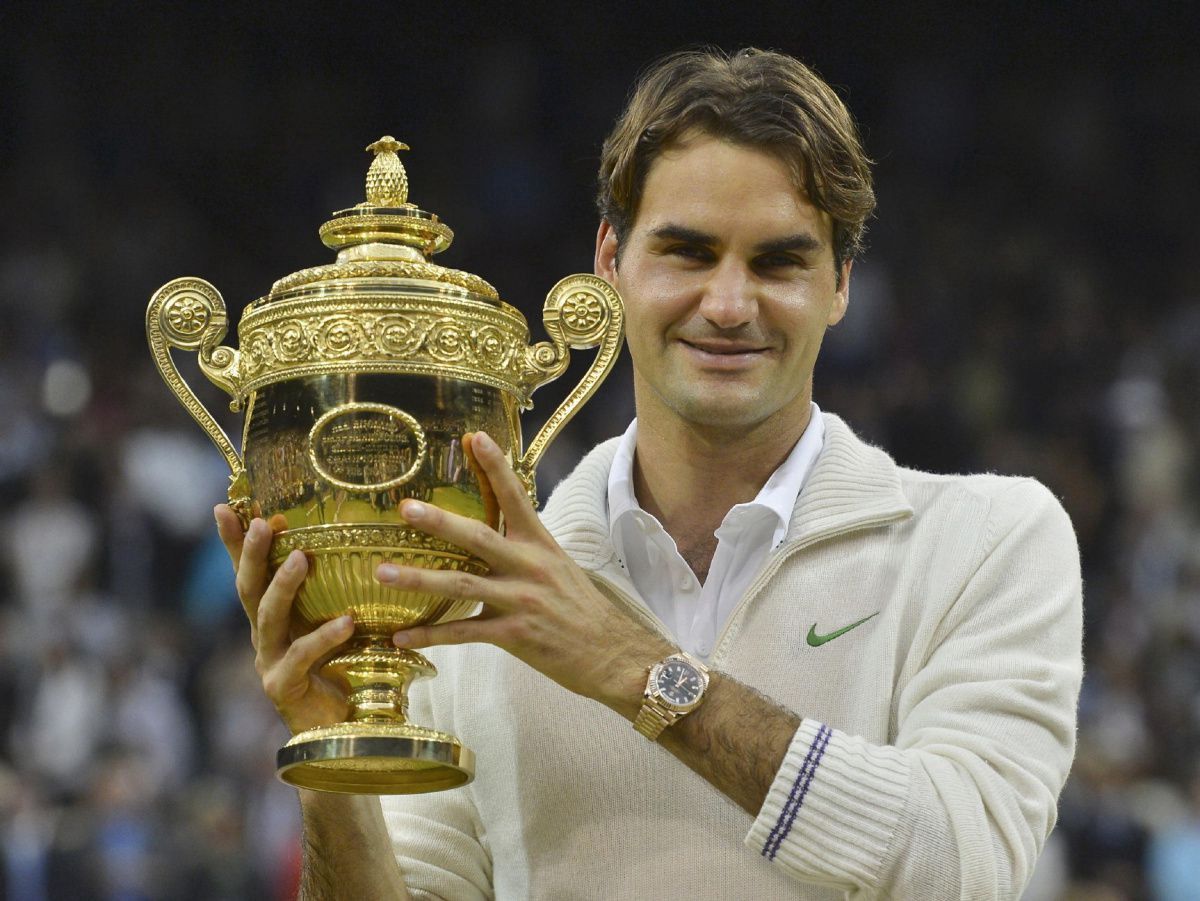 In each of those pictures, you must have seen him wearing a stylish, elegant and highly-expensive Rolex wristwatch in the left hand.
Once referred to as "Rolls-Royce of Watches", Rolex is a leading name in luxury wristwatches with a brand value of $9.1B, ranking at 78th position in the List of Most Valuable Companies, according to Forbes in 2018.
Producing more than 800,000 watches annually, Rolex continues to be a royal symbol, thanks to its 4,000 watchmakers across 100 countries.
Have you ever wondered what makes people go gaga over Rolex watches?
What marketing tactics are being followed by its marketing team to keep Rolex in the news?
Let's examine the marketing strategy (especially the social media marketing) of Rolex to find out what other watch-makers can do to create solid brand awareness like Rolex -
Highlighting celebrity endorsers and partnering sporting events on Facebook Page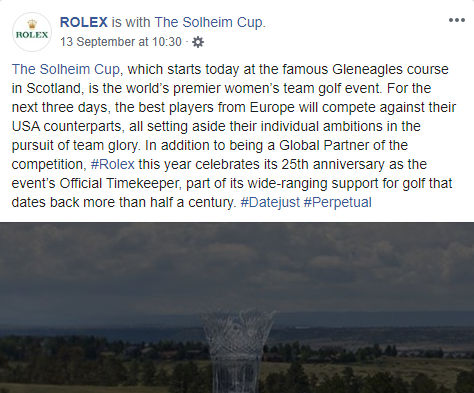 Scroll through Rolex's Official Facebook Page and you'll find the videos and pictures through which Rolex congratulates its celebrity endorsers or highlights its partnership in leading sports events.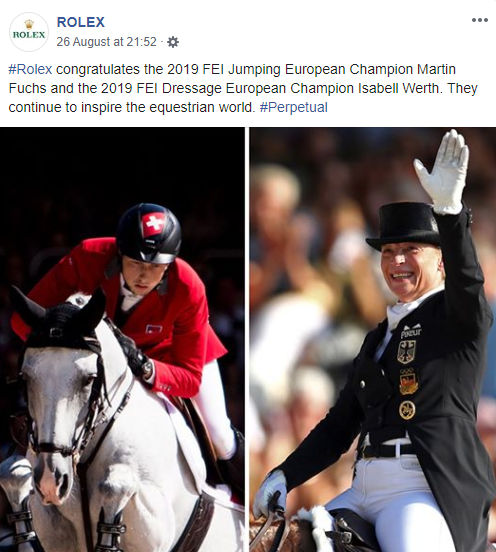 Won't connect with the watches instantly if you watch your heroes like Roger Federer, Ana Ivanovic, Brooks Koepka etc featuring on Rolex's FB page? People also associate watches with success and achievement, which becomes a win-win situation for Rolex.
Posting different content on each social media handle
Like mentioned above, Rolex's official FB page features celebrity endorsers.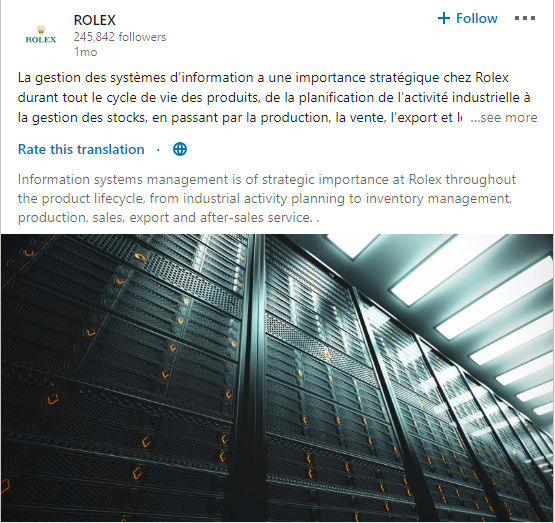 Move on to its Linkedin page, and you'll see the videos related to professional learnings or the inside-production story of the company.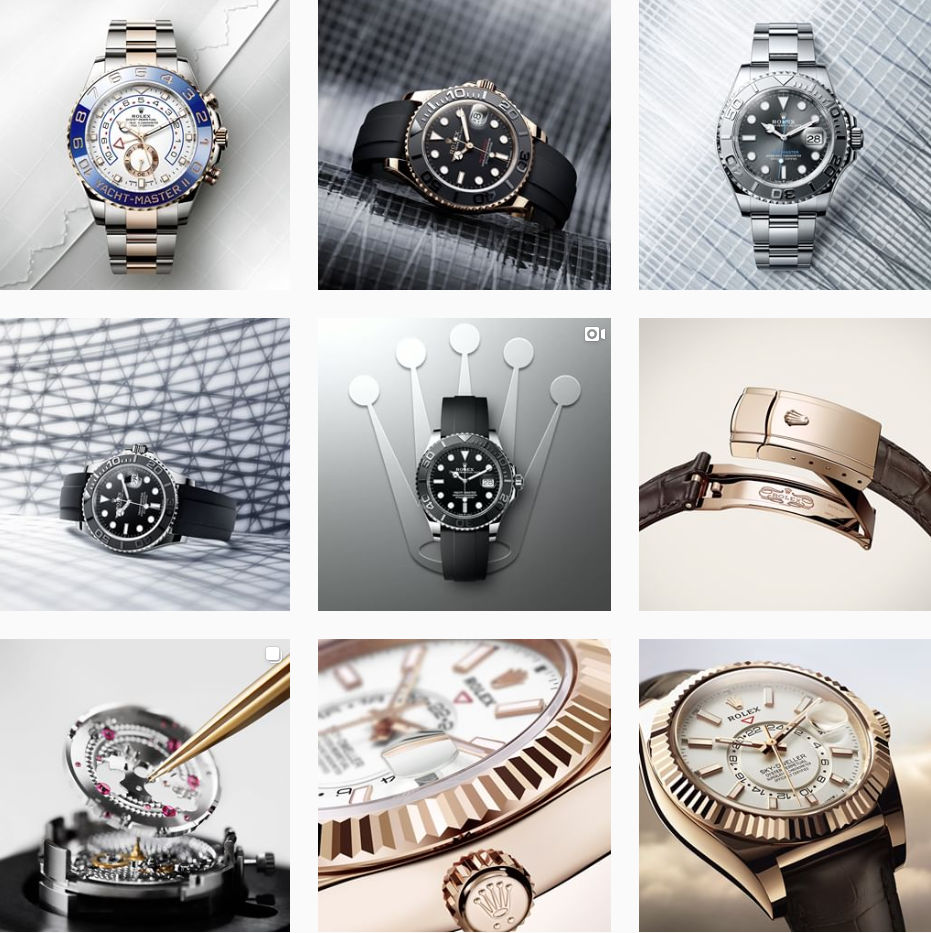 Rolex's Instagram Page is a digital catalogue, filled with stylish and eye-catching photos of newly released products.
Overall, they cater their content specifically to each social media platform's targeted audience so people can connect well.
Using storytelling to ignite emotions
We are all fond of hearing, watching and listening to stories, aren't we? Rolex capitalises upon the art of storytelling to connect its products to success, memories and achievements.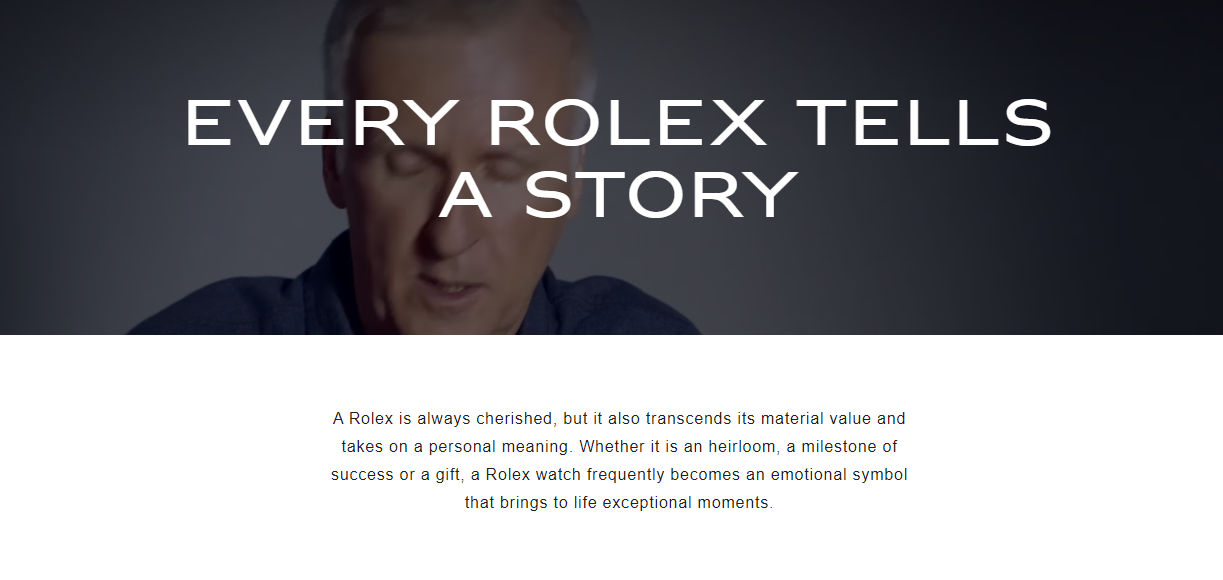 On its website, Rolex has specifically created a section "Every Rolex Tells A Story" where it has featured its brand endorsers - Right from Roger Federer to Nico Rosberg, including Tiger Woods, Lara Gut-Behrami, Vijay Amritraj and several others.
What's more interesting?
When you click a celebrity's picture, say, Roger Federer, it takes you to a new page - the story section of Federer and his love for Rolex Watch.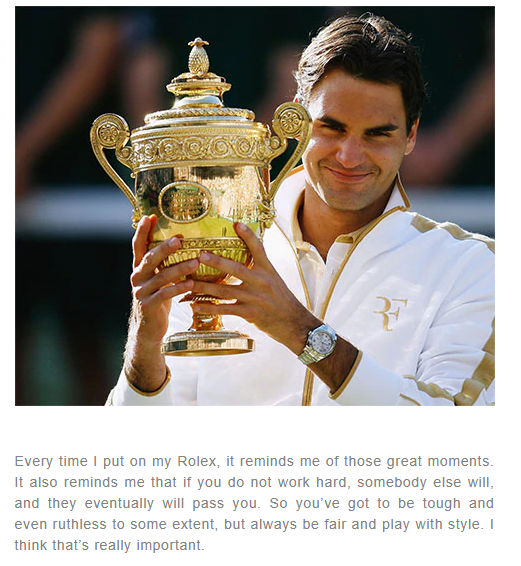 Scroll it down and you'll find paragraphs where Federer describes how he gets reminded of his best matches when he puts on his favourite Rolex watch.
In another instance, Rolex posted the following picture to show that "Rolex doesn't just tell time, it tells a history". It posted a picture of Sir Edmund Hillary (first person to conquer Everest) and Reinhold Messner (first person to reach the top of Everest WITHOUT OXYGEN), together.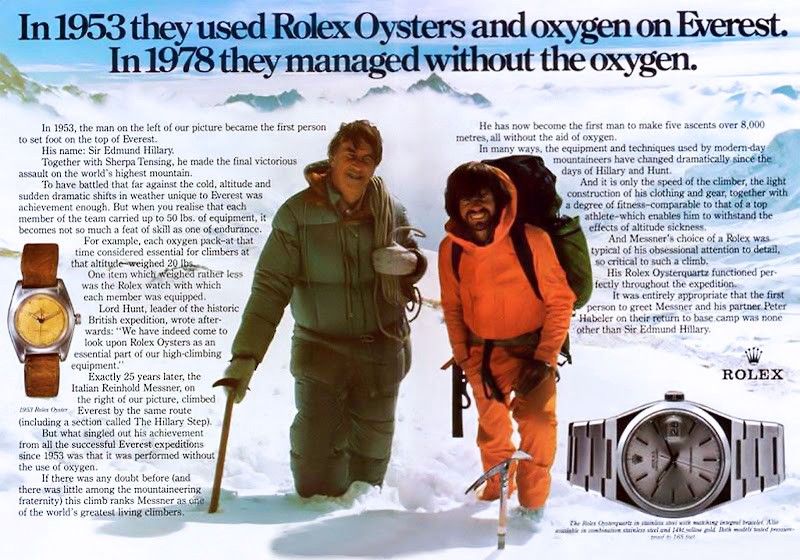 What was common between both the great personalities? - They both worn Rolex watches on their way to set foot on the world's highest mountain.
Bringing consistency in sustaining the brand persona
Rolex has always portrayed itself as a synonym to achievers, leaders and world-revolutionaries.
Irrespective of the medium of marketing, type of content and place of posting, all their visuals, ads and marketing collaterals have conveyed their objective clearly.
Many-a-times brands lose their vision in the mid-way while trying to revamp the marketing strategy from one medium to another. Especially, while adapting to the digital era, most not-so-technology-friendly companies find it difficult to survive in an ever-growing competitive market.
Yet, Rolex is an amazing example of uninterrupted focus on values, objectives and vision.
Showcasing its environmental responsibility through compelling copywriting
Rolex launched a new website Rolex.org through which the company describes how it is taking the legacy of its founder Hans Wilsdorf by supporting the explorers of today on their new mission: to make the planet perpetual.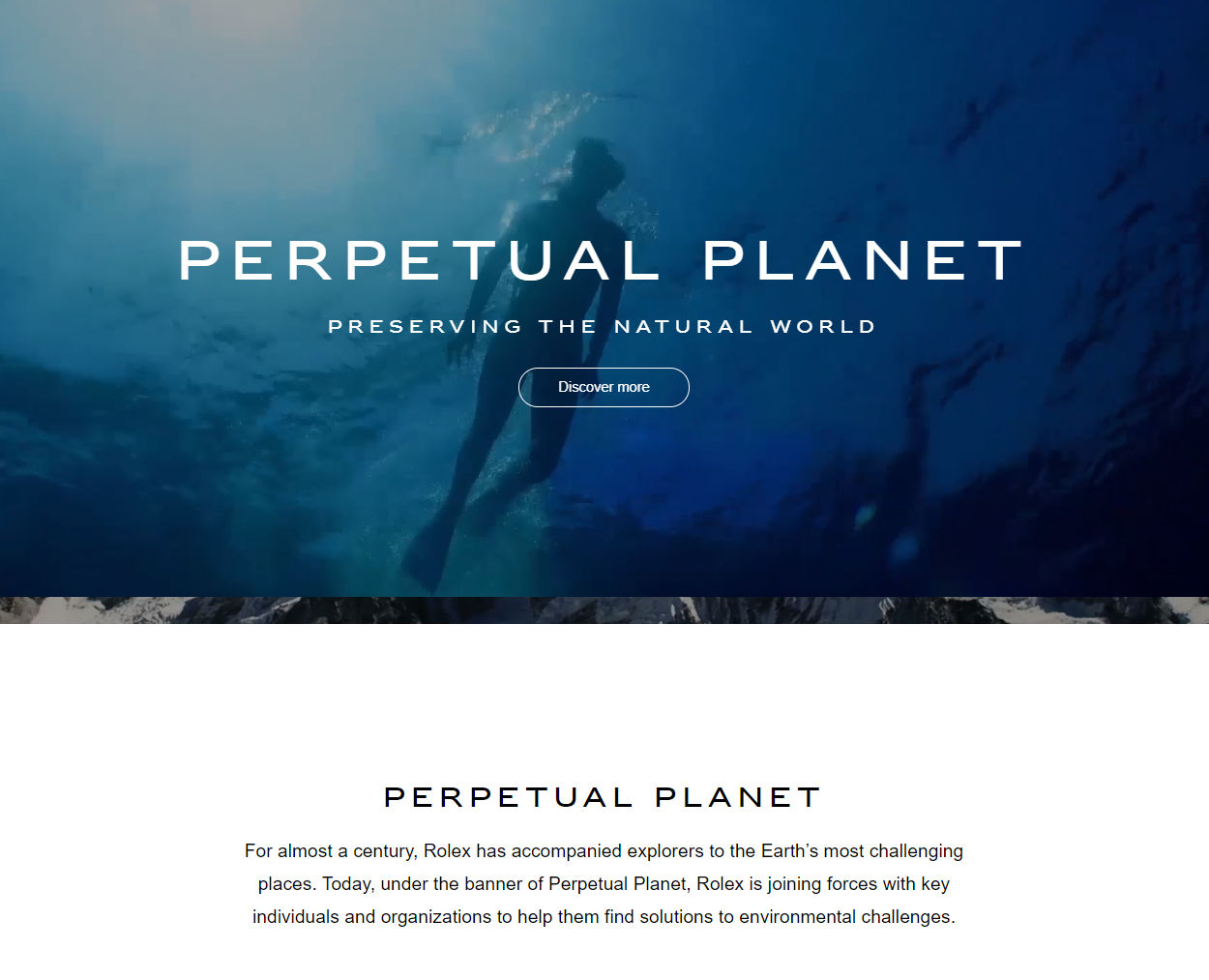 If you visit www.rolex.org, you'll be introduced to a compelling, attention-grabbing and emotional copy of content which is enough for anyone to enrol for Rolex's programmes. A perfect illustration of environmental marketing, isn't it?
Bottomline
Till right here, I have used "emotions", "connection", "feelings" at numerous places in the article because Rolex has been using these as strategic tools in its social media marketing.
In 2019 and years to come, if a business has to thrive, it has to think beyond B2B or B2C relationships.
H2H (Human to Human) is the new, personal and highest ROI-oriented form of relationship for a business to build relationships and reach impeccable heights of success.
What's your take on Rolex's social media marketing? Let me know your thoughts in the comment section below.
---
Created by
Hardik Lashkari
I'm a financial copywriter and content writer, and a time-saving social media ghostwriter for busy founders and digital influencers. My favourite F-word is finance. Doesn't it convey a lot about my personality?
--- ---
Related Articles